words // Nick Schonberger
"Now I step through the door in the flyest pair of Dunks/Quit lying, you ain't seen these at Foot Locker, chump/And I ain't about to argue shoe game with you punks/Who don't know Air Jordans from some Reebok Pumps" - Murs, "Barbershop" (Ft. Big Pooh), 2005.
10 years ago, where one bought shoes was a differentiating factor. Boutiques, rising in numbers, dominated for exclusives and collaborations, serving, ultimately, as the industries' pinnacle retail. Around those shops, the beginning of post-internet culture also blossomed. Music was becoming digital, and while sneaker and streetwear blogs and forums were solidifying, brick and mortar retail remained important. In short: Brick and mortal retail grounded online discussion and offered opportunity to formalize keyboard-born relationships. As record stores flopped, sneaker stores stood in. Sneaker stores effectively functioned as a new-school soda counter.
This idea isn't particularly fresh. When I interviewed Wale in 2008, I introduced our discussion by positing that sneaker boutiques had replaced record stores as crucial cultural connectors in rap. Stores, and the small streetwear brands the spots carried, were sponsoring, hosting, and helping land blog placement for mixtapes. Outside of the obvious (i.e. 10.Deep with Wale and Cudi), Louisiana-based shop Sneaker Politics championed Curren$y, then Commonwealth pushed Maryland's Phil Ade (partnered with SlamxHype), and has continued of-and-on ever since. (Frank the Butcher's BAU releases are a natural extension of the trend.) Patta's push of Parra too deserves recognition, the shop's relationship with the artist one of the great graphic synergies in sneaker history—not unlike that of Stash and RECON before. All things considered, it is not wholly inappropriate to suggest that sneaker boutiques are among the past decade's most important signifiers of trend—in all facets of youth culture.
However, the tide is shifting.
Whereas independent retail was once synonymous with pinnacle retail, today sneaker releases are increasingly dominated by brand-owned concept spaces and digital points of sale. Drops come direct off twitter (thanks, Yeezy), or during carefully positioned niche events, like Milan Design Week. Increasingly, the community that helped position sneakers as a conduit of universal cool is separated from the product (physically or culturally).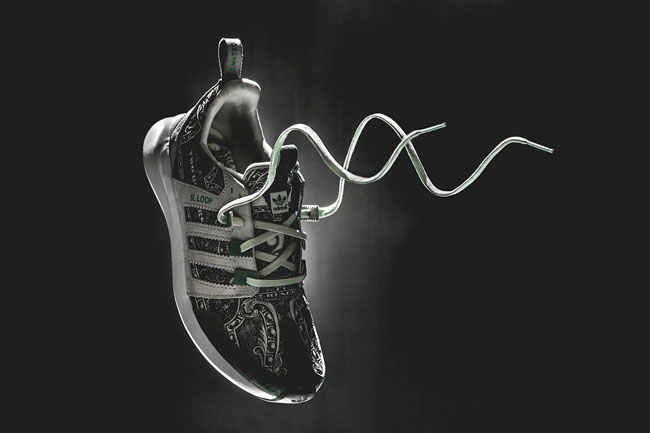 Yet, despite the changes, boutiques remain. And, in 2014, are representative of a distinct element of sneaker fandom. Let's call this the backpacker era of sneakers. Boutiques appeal to purists. The shops also cater to silhouettes and story-led collaborations that are not yet ready for the multi-thousand unit requirements of big box sneaker retailers. Most important, boutiques still offers potential to "educate" consumers, i.e. explore the history and context of heritage models.
As in the beginning, the role of the boutique is to represent not the mainstream, but the sneaker underground. Everyone loves Jordans. But, just a few sneakerheads lust after Diadora, Saucony, and other obscure silhouettes. Now, more than ever, these buyers also exist in strict opposition to a sneaker consuming majority, akin to a RAWKUS Records supporter rallying against the flossy singles of New York's late-90s majors.
How then should we define the place of boutiques today? Sneaker culture needs them. Brands, however, are increasingly able to generate buzz internally and drive, for better or worse, the tone of the market without employing traditional gatekeepers. Similarly, the surrounding art and music that once required in-the-know co-signers flourishes in a world in which "selling-out" has become a non-issue.
Murs' snobbery, the confidence that came from purchasing outside of a mall store, hasn't lost power. As the term "sneakerhead" gets more and more mainstream, a dedicated core must have its temples. Matt Powell may believe sneakerheads don't matter, and perhaps at bottom line that's true, but in order for new ideas to develop, the catalyst will always be people and places driven by passion. New mixtapes might not emerge, but that's fine. Sneaker boutiques are important because each and everyone fosters belief that it is ok to break free from the status quo.
Remember, trends die but the love of sneakers is forever.