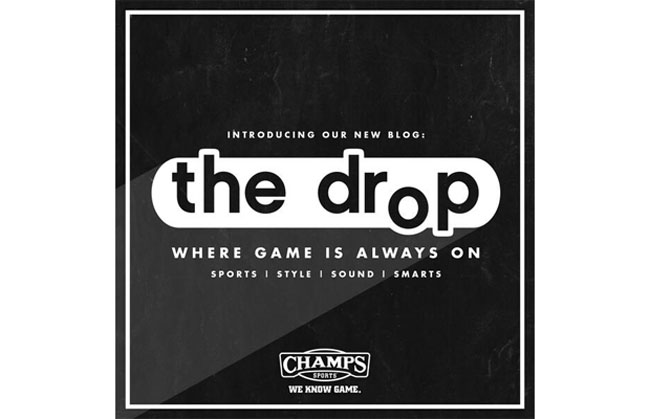 Playing off their 'We Know Game' tagline, Champs Sports is has launched a new blog, The Drop, in collaboration with Complex Media. The blog will focus on what Champs calls the "four pillars of Game" - style, sports, sound and smarts, created by an editorial team from Complex.
Regular series on the blog will include:
• Style Points – A celebration of athletes and entertainers who have taken their Game to the next level – and how they did it.

• She Got Game – A look at women in sports who set trends and lead by being unique.

• Schooled – An interview series focusing on athletes and entertainers reminiscing on past experiences, fashion, trends, sports, sneakers and more.

• Hear Me Out – Athletes share the most essential songs on their playlist.

• No Days Off – A look at how athletes train, eat, recover and prepare for the big game.

• The Prequel – A monthly overview of the most anticipated sneaker releases.
Check out The Drop now at www.thedrop365.com hosted on the newly re-launched ChampsSports.com.