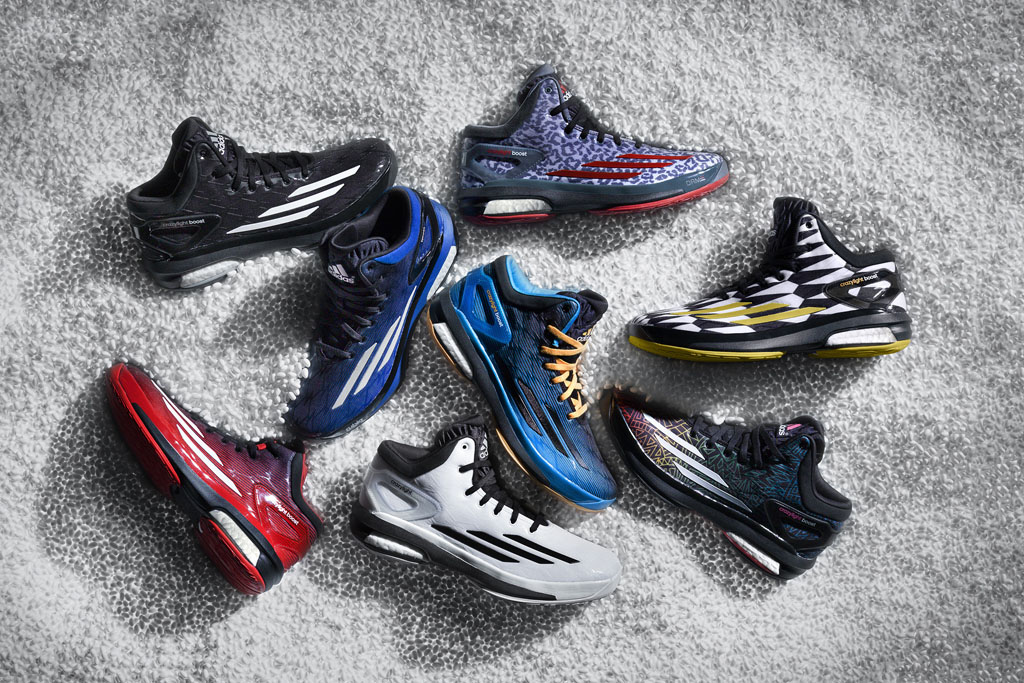 words // Brandon Richard
via Press Release
The adidas Crazylight Boost marks the introduction of Boost cushioning to basketball.
Designed to maximize energy return responsiveness and comfort, Boost is an industry-first technology. It features innovative material made up of thousands of capsules that help store and release energy efficiently as athletes perform.
"Boost compliments my style of play unlike any other shoe," Portland Trail Blazers NBA All-Star point guard Damian Lillard said. "The immediate comfort you feel when you put on Boost is amazing, and it lasts until the moment you take it off. When you're an athletic guard in the league, you're constantly coming down hard over the top of big guys or when you get fouled. With Boost, it's a lot less impact and more cushioning on my heels."
Boost underwent testing for over a year with top NCAA and NBA athletes. Players wore the shoes while running through drills and live game situations, universally providing adidas with positive feedback and consistently preferring Boost versions of a shoe compared to EVA alternatives.
"Boost is a groundbreaking development, not just for adidas Basketball but for athletes across all sports," said Robbie Fuller, adidas advanced footwear concept designer. "The Crazylight Boost and D Rose 5 Boost shoes combine to bring our most innovative basketball footwear to the court to truly transform the way the game is played."
Other players expected to wear Crazylight Boost next season include Joakim Noah, Mike Conley, Jrue Holiday and Jeff Teague.
The Crazylight Boost launches Monday, September 1 for $140.