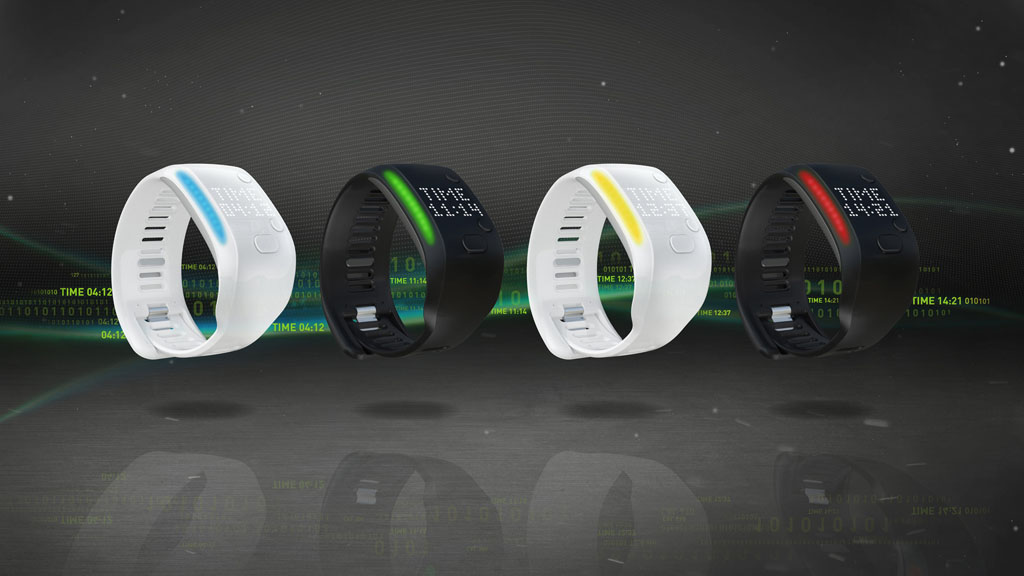 intro // Brandon Richard
Today, adidas and General Manager of Digital Sports Paul Gaudio officially announced FIT SMART at the Wearable Technologies Conference in San Francisco. Designed for athletes at all levels, FIT SMART is a workout intensity training device that measures heart rate, calories, pace, distance and stride rate, all from the wrist.
via Press Release
Marrying clean and simple design lines with an intuitive user experience, FIT SMART is engineered to become an essential piece of any fitness enthusiast's training gear. FIT SMART offers unparalleled comfort and fit with a soft touch silicon strap. A distinct LED light array provides at-a-glance visual guidance on the user's current workout intensity presented in color zones: blue, green, yellow and red. Vibration and visual prompts provide feedback and coaching so the user can make the most out of every workout.
Intended for those seeking meaningful guidance and feedback, FIT SMART works with an all-new mobile app experience aimed at helping people set and reach weekly goals, as well as commit to longer term training plans. Weekly goals are a key feature update in the upcoming August release of the popular miCoach Train and Run app and uniquely combine the effectiveness of heart rate-based training with the flexibility and motivational benefits of short-term attainable goals.
"Setting weekly goals initiates a change in mindset that results in much more successful personal training," said Mark Verstegen, president and founder, at EXOS*. "Who we are and how we perform are direct reflections on our existing habits, so much that 90% of our daily actions run from our sub-conscious. Creating weekly goals allows you to create winning rituals, which become new habits in weeks. In training terms, you are behaviorally upgrading your operating system and this builds your confidence and courage to be relentless in finding ways to continually upgrade yourself and your performance in the direction of your goals."
FIT SMART stores up to 10 hours of workout data and syncs with the miCoach platform using Bluetooth Smart via the miCoach Train and Run app on the user's mobile phone. From the app the user can customize wristband settings as well as access hundreds of free training plans created in partnership with the elite coaches at EXOS.
"We are always working closely with athletes to understand their needs and bring meaningful performance innovation that helps them be their best," said Paul Gaudio, general manager of digital sports at adidas. "FIT SMART is the next step in making elite level sports science and wearable technology available to every day athletes and people who are just looking to look and feel better."
Gaudio continued, "We believe FIT SMART is more than a credible and effective training tool. It is also a real difference maker for people looking to get active and stay active. It works because it measures what you do against the weekly goals and personalized training plans to turn your workout data into action and results."
FIT SMART will retail for $199 this August in the U.S. at Best Buy, bestbuy.com, adidas.com, adidas Sport Performance Stores and other leading retailers.