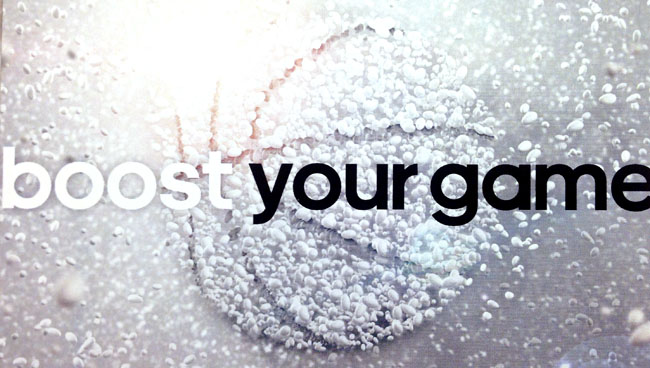 words // Zac Dubasik
Over three years ago, adidas ushered in a new era of minimalism in basketball, with the introduction of their sub-10oz Crazy Light. It not only was a great playing shoe, and breakthrough in weight reduction, it helped reinvigorate the entire category for adidas.
Today, adidas will be unveiling their latest evolution in performance basketball - this time in the cushioning department. We've been waiting ever since its launch in running, and now Boost is finally coming to basketball. Stay tuned to this post today as we bring live coverage from the launch event, beginning at approximately 3pm Eastern / 12pm Western.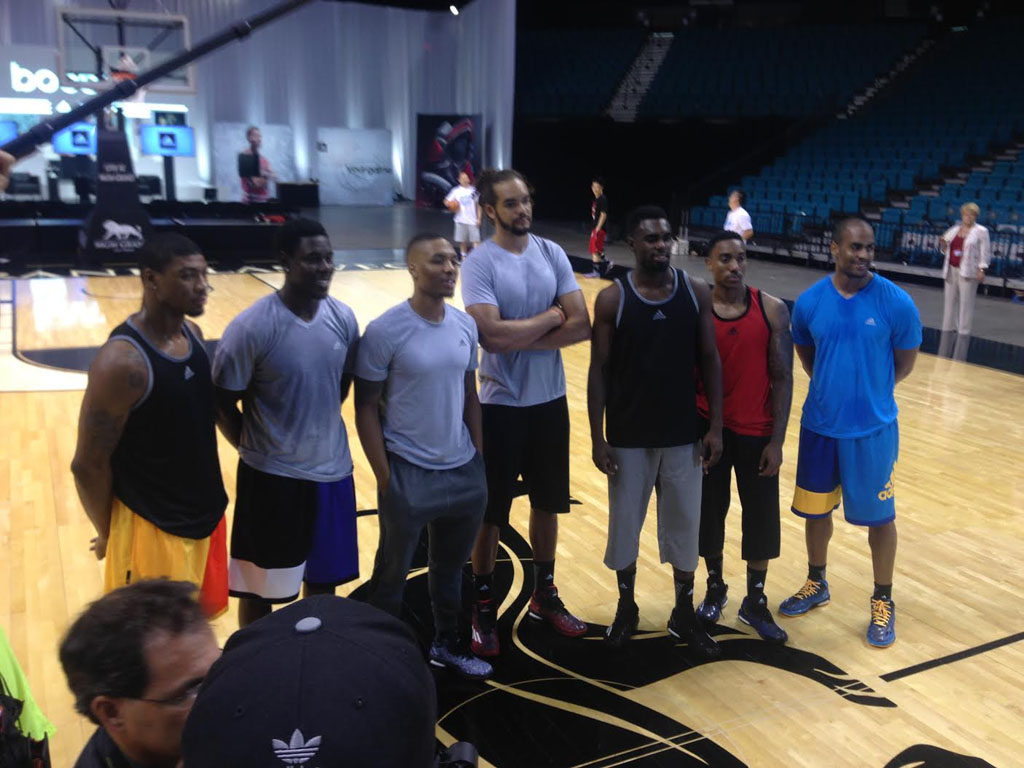 adidas Basketball athletes Marcus Smart, Jrue Holiday, Dame Lillard, Joakim Noah, Tim Hardaway Jr., Jeff Teague and Arron Afflalo join media for a Crazylight Boost test run.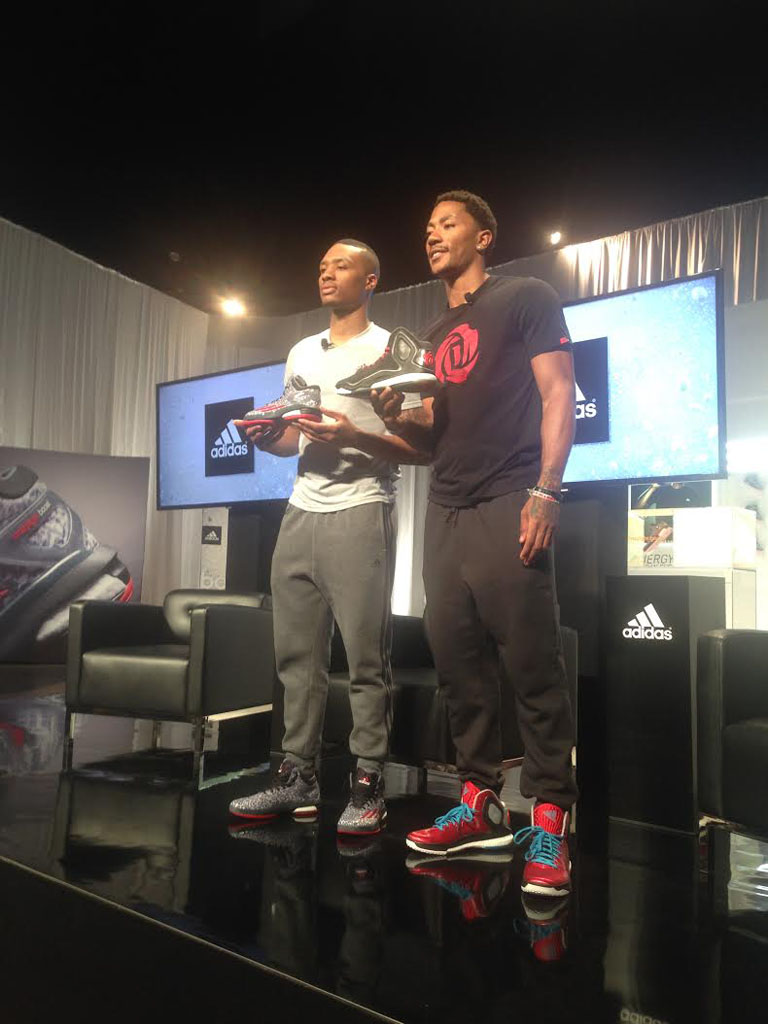 adidas Crazylight Boost launches September 1 for $140.
adidas D Rose 5 Bosot launches October 23 for $160.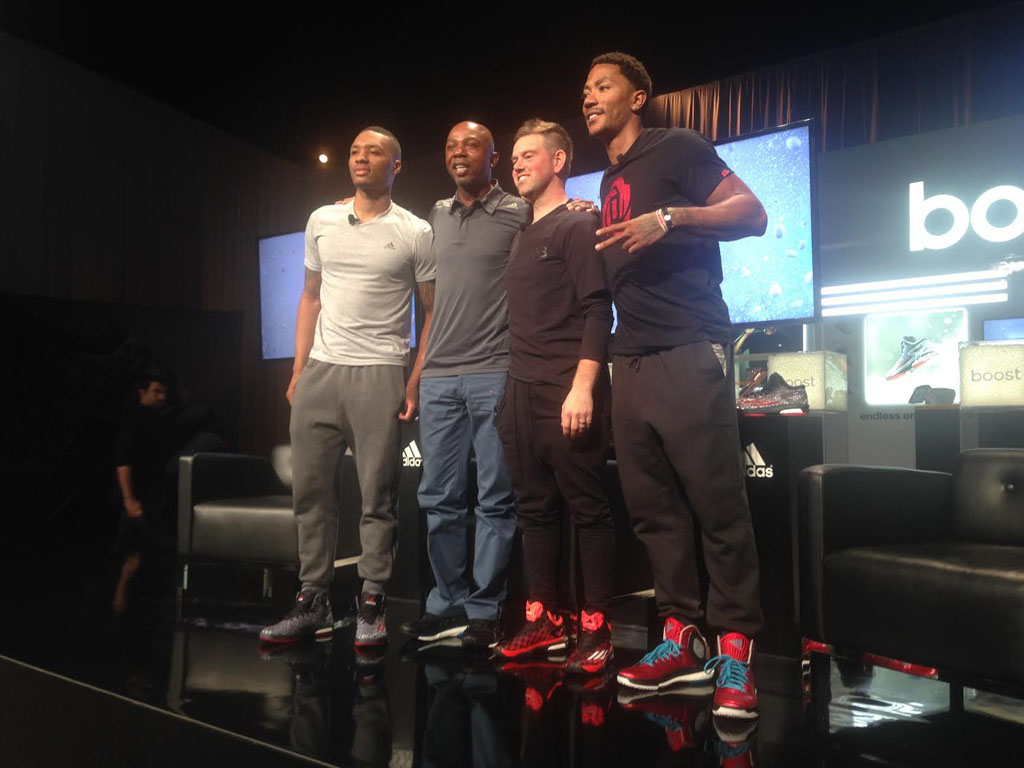 Dame Lillard, Greg Anthony, Robbie Fuller & Derrick Rose.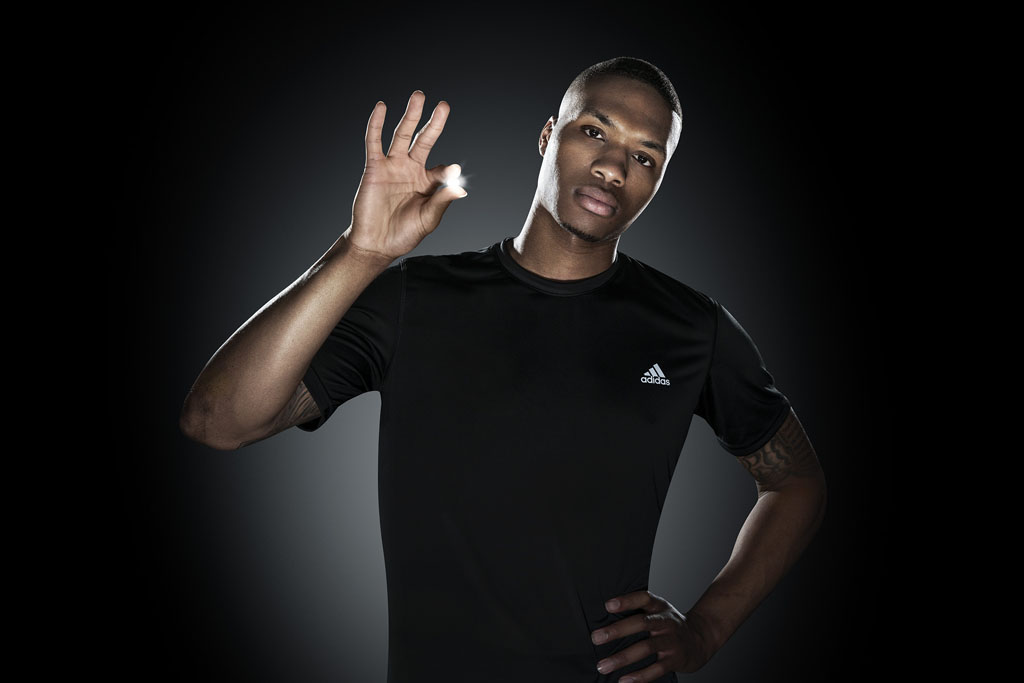 Lillard's proximity to adidas in PDX allowed for greater input on the Crazylight Boost. "A lot of people don't have the opportunity to be in the same city as the company they're with. If they need something from me, I can be there in 15 minutes."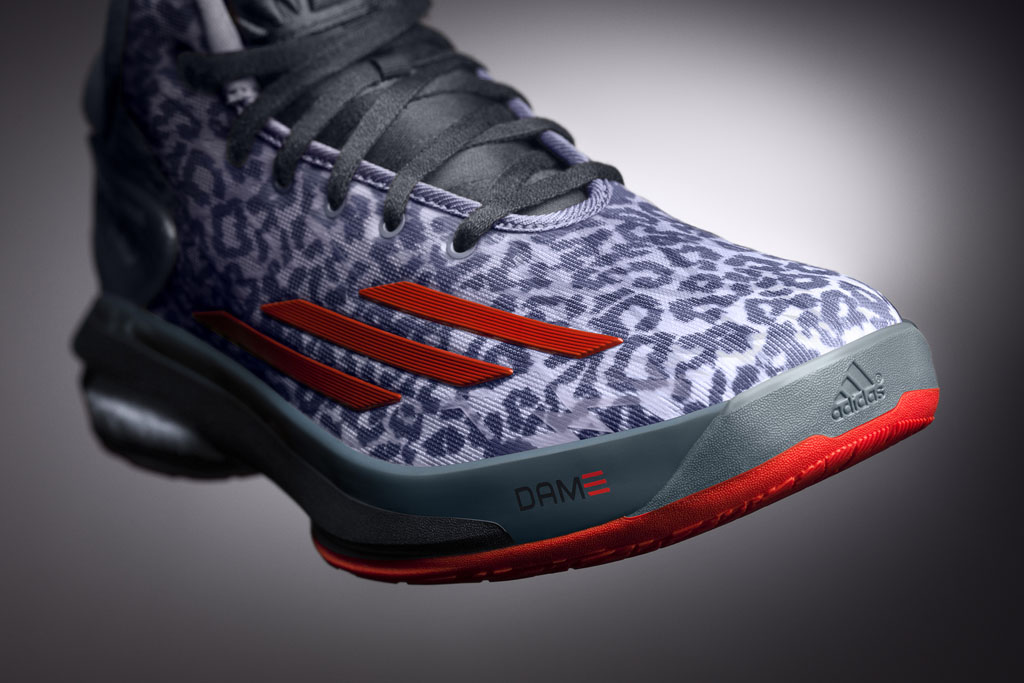 "It's really comfortable," says Lillard about the Crazylight Boost. "A lot of times when I've played in really light shoes, they haven't been comfortable."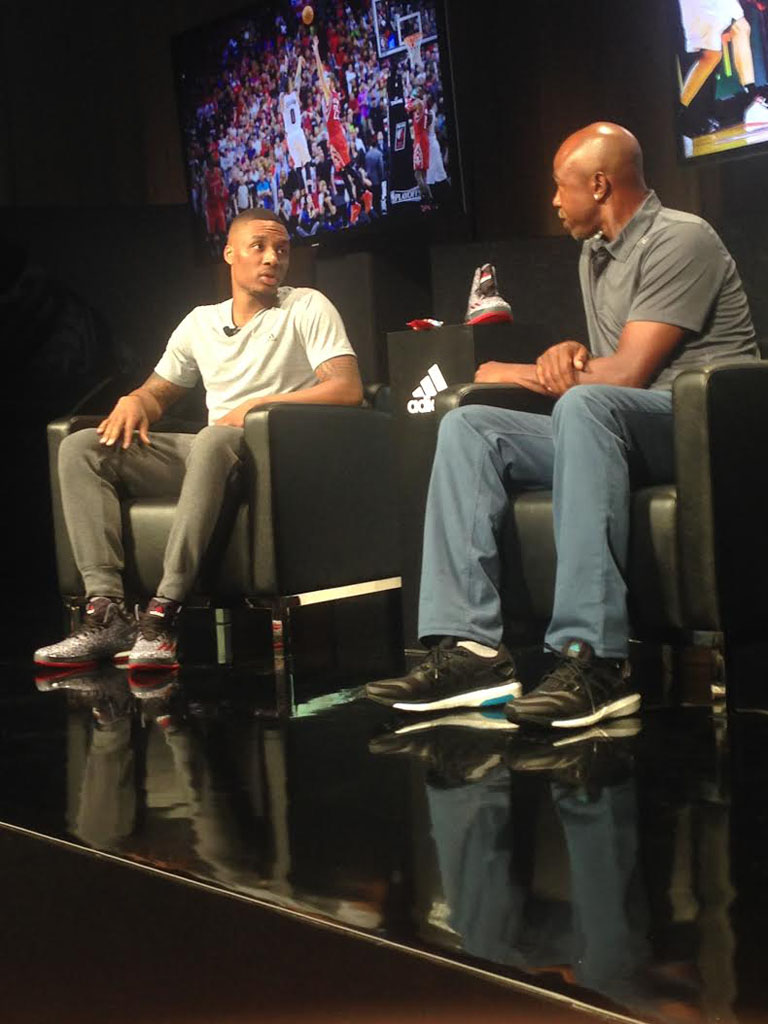 Dame Lillard takes the stage. "The play wasn't for me," he says about his signature buzzer beater in last season's playoffs.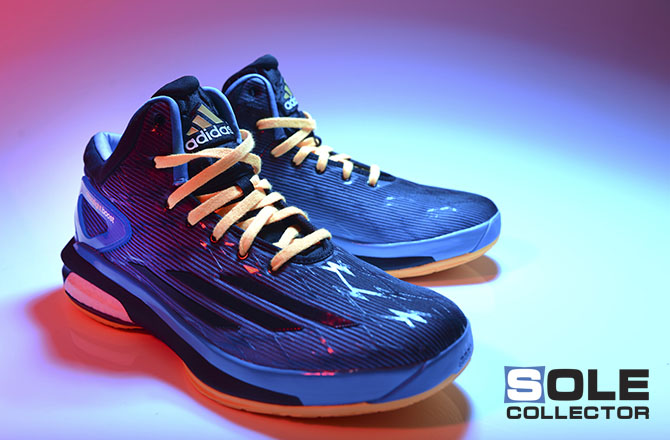 Fuller on the Crazylight franchise: "It's one of the best examples of adidas at its best."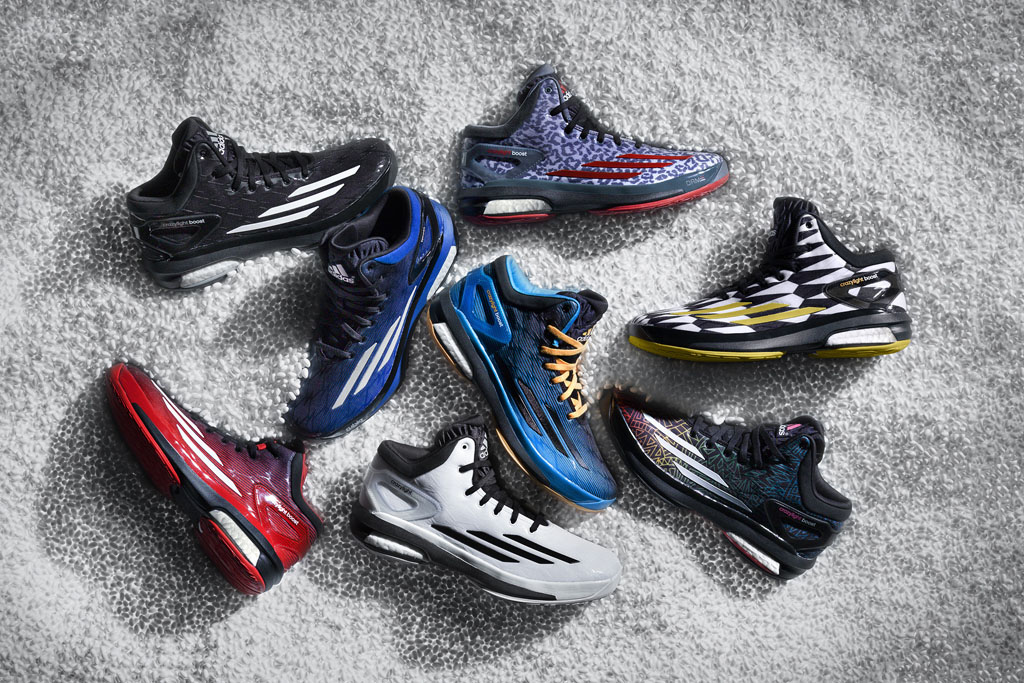 Ricky Rubio, Joakim Noah, Mike Conley, and Dame Lillard will be among many wearing the adidas Crazylight Boost this season.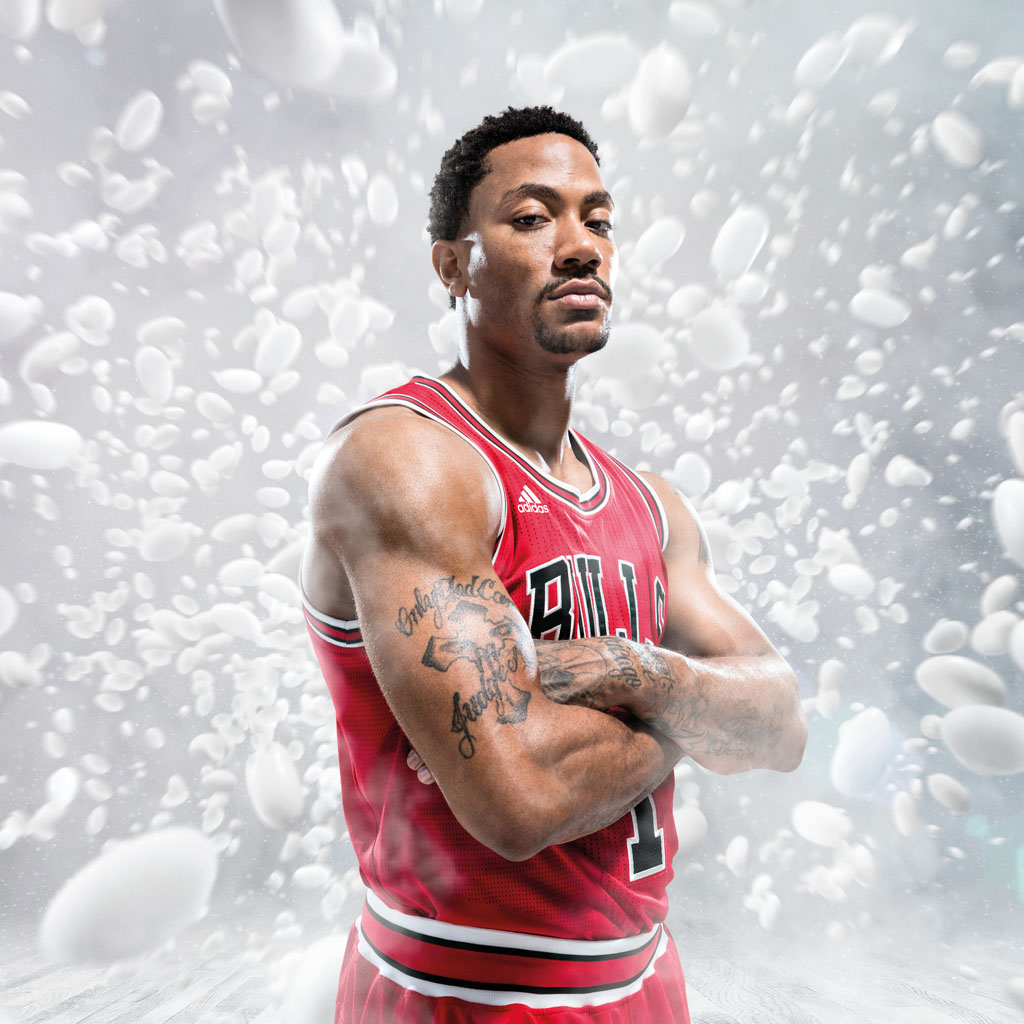 Rose on the doubters: "It's going to be funny seeing them eat their words."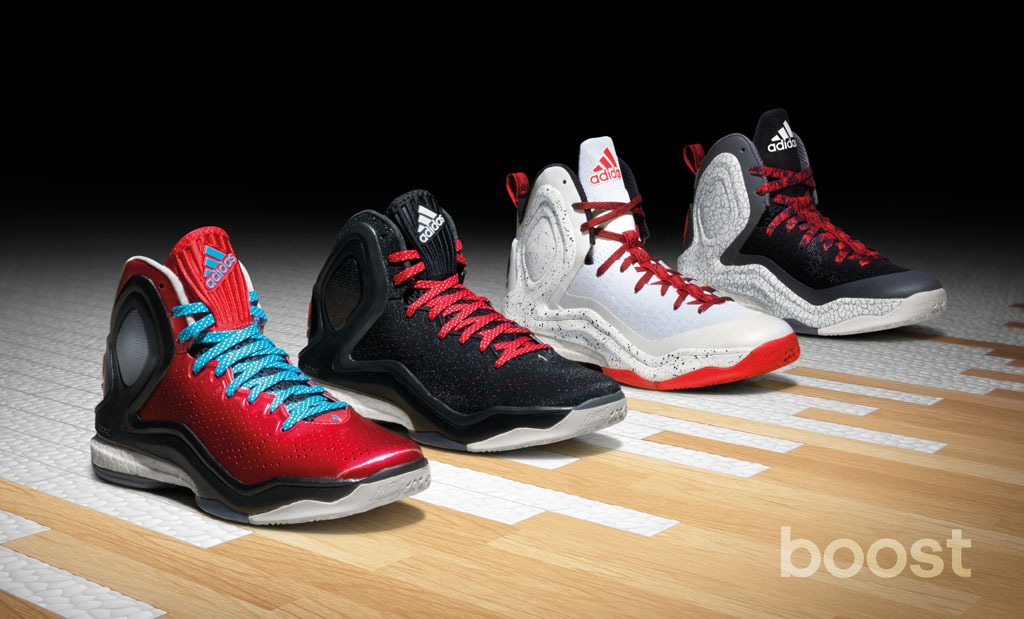 "I think it's a simple shoe, but it makes a big statement," said Rose.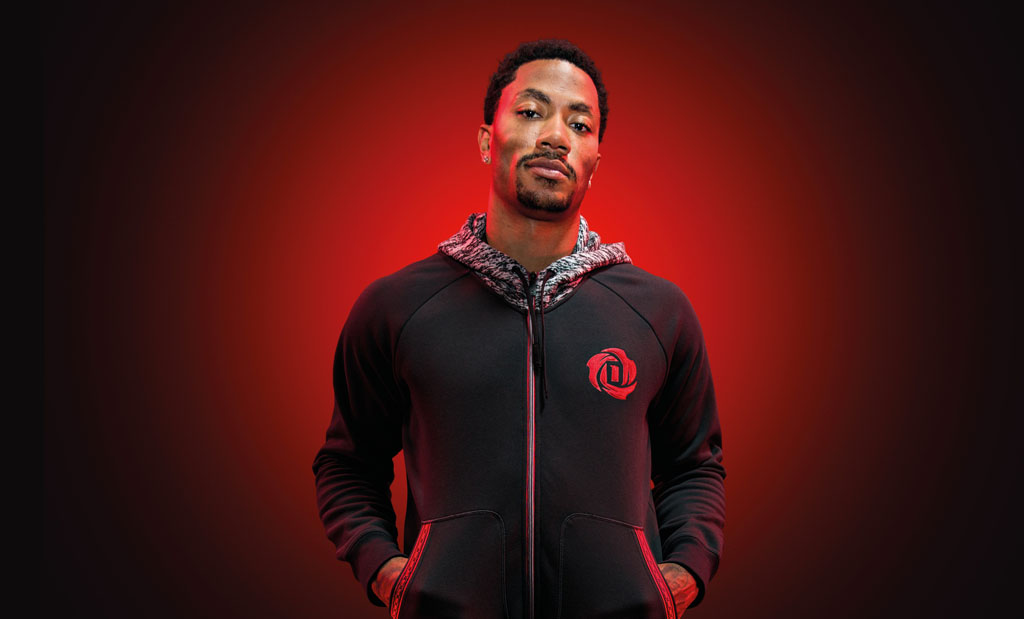 Rose on being into fashion: "I'm not Kanye with it."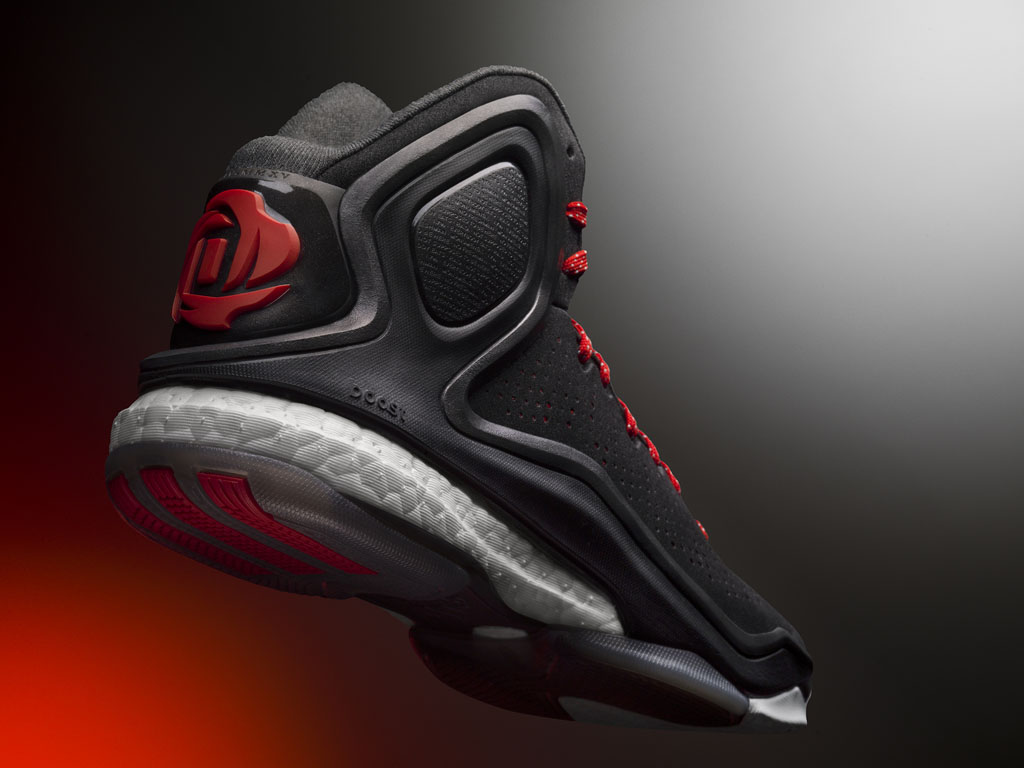 "It's an honor for them to remove the 3-Stripes and put my logo on the back of the shoe," says Rose. "I still get tripped out when I see people just walking around with my stuff on."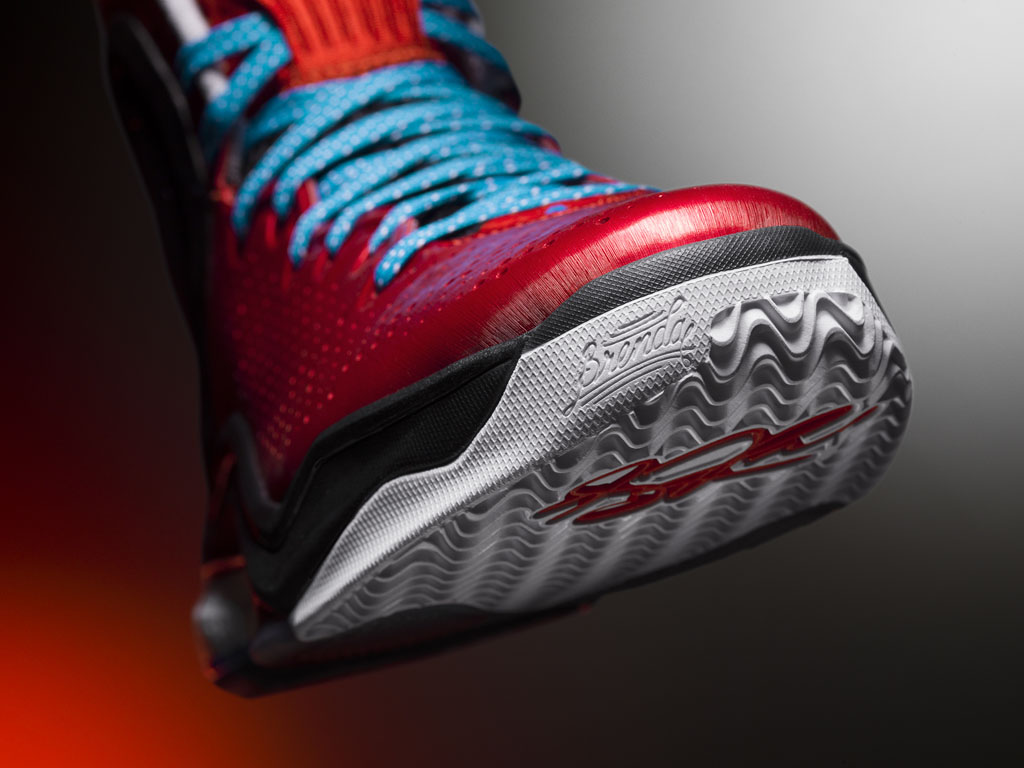 "This is the most personal one ever," said Fuller about the D Rose 5. "The details come to life, but they don't overpower the shoe."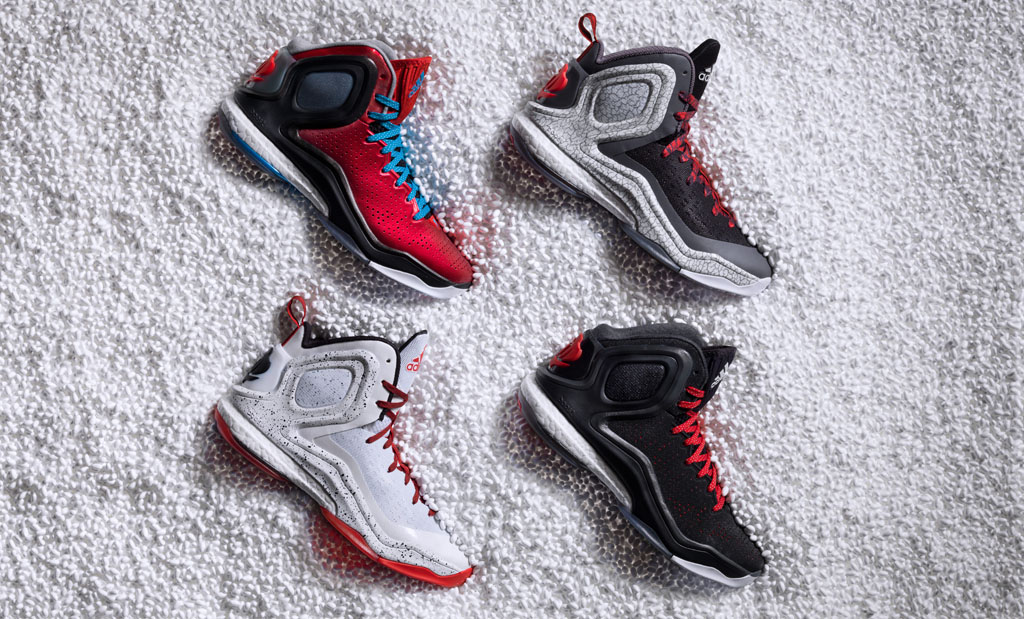 Derrick Rose says that the D Rose 5 is do durable, that he wore the same pair for months. He still would, but he ended up giving them to a kid. "It's a blessing for them to put this technology in my new shoe," said Rose.
A look at Crazylight Boost in Black/Red.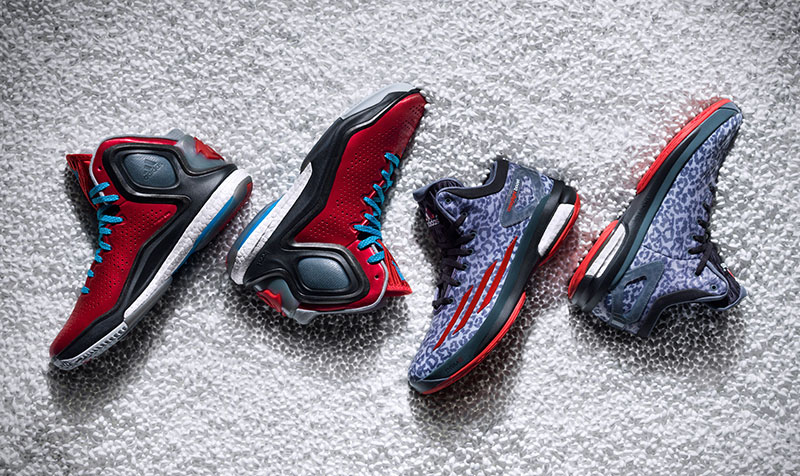 There's two ways to do Boost in basketball: If you want a lightweight experience, there's Crazylight Boost. If you prefer full-length cushioning, there's the D Rose 5.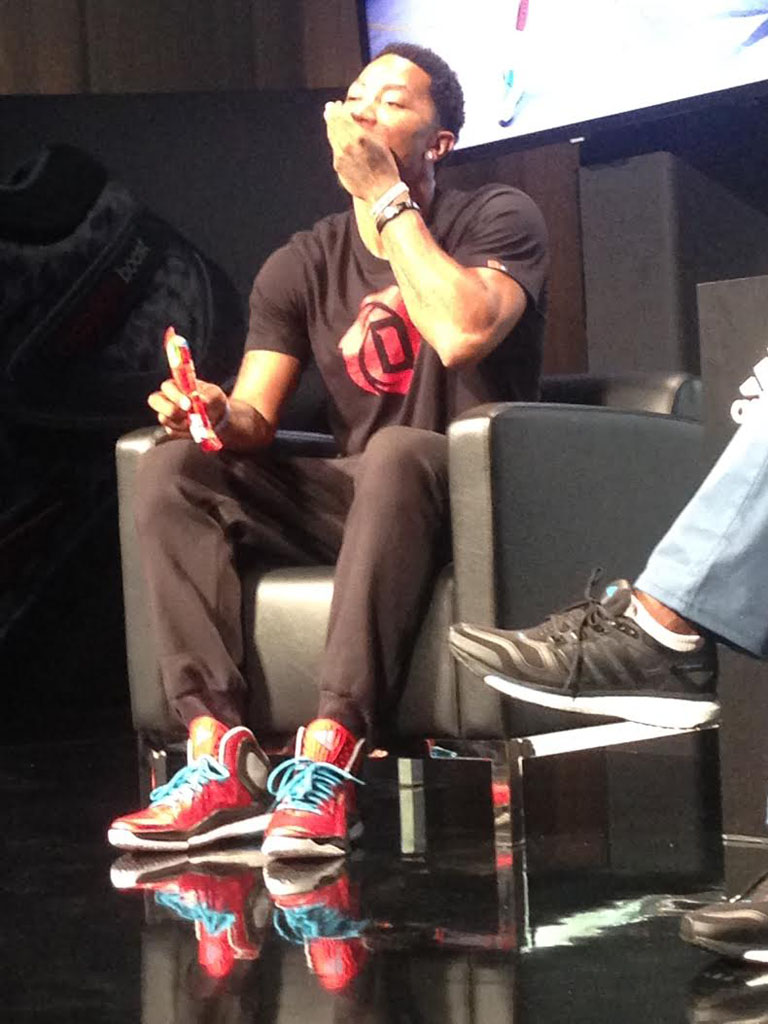 Rose enjoying his favorite snack — Skittles.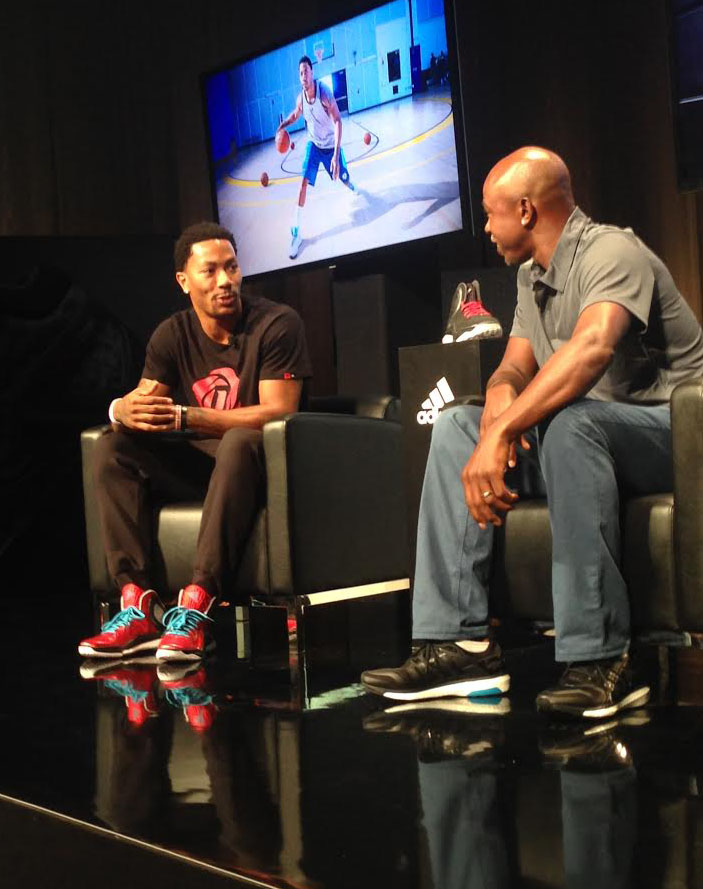 Rose on his comeback: "I'm ready right now."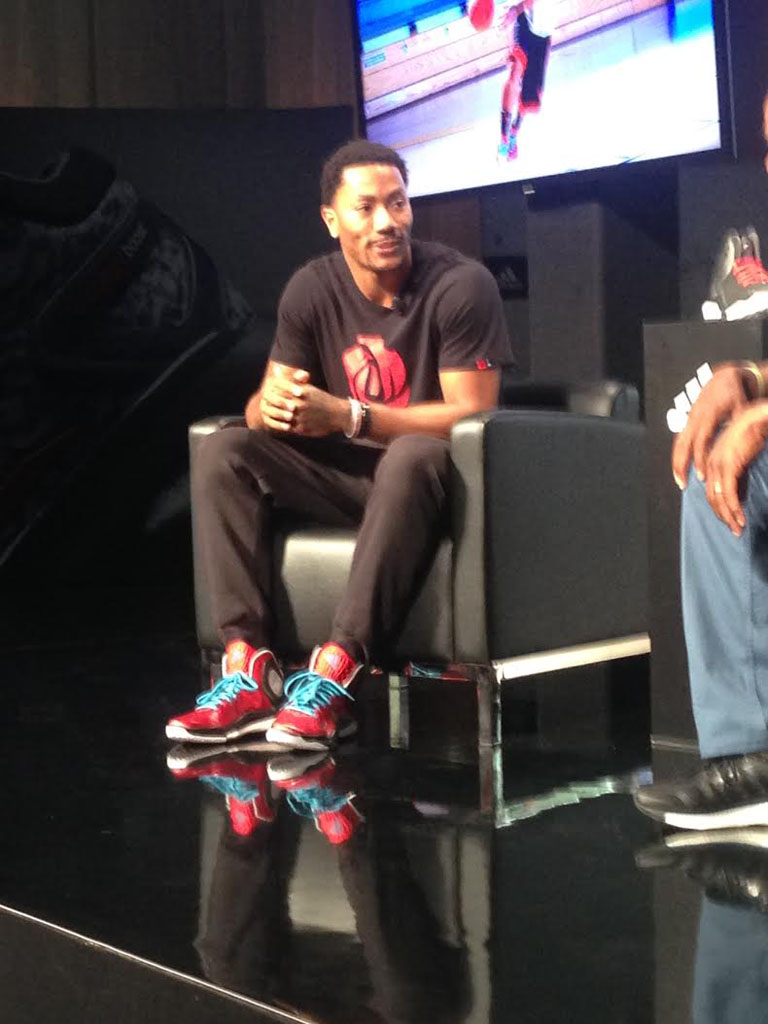 "Boost changes everything," says Derrick Rose. "I feel honored to be the first guy to test and wear it."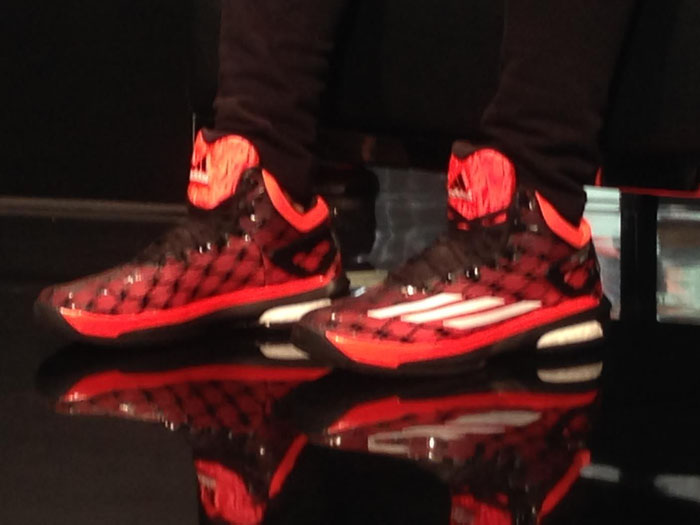 Robbie Fuller wearing adidas Crazylight Boost.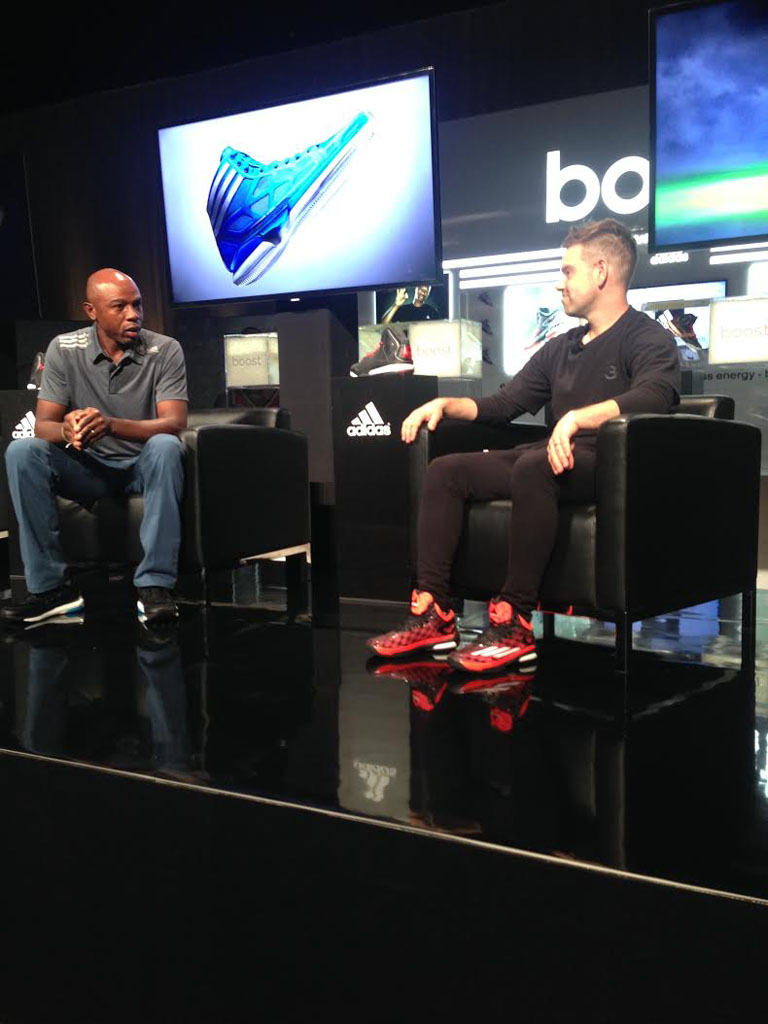 Anthony talks with adidas Advanced Footwear Category Designer Robbie Fuller. "There's a lot of momentum and newness with the brand," says Fuller. He adds that he recently had a one day creative session with Kanye West.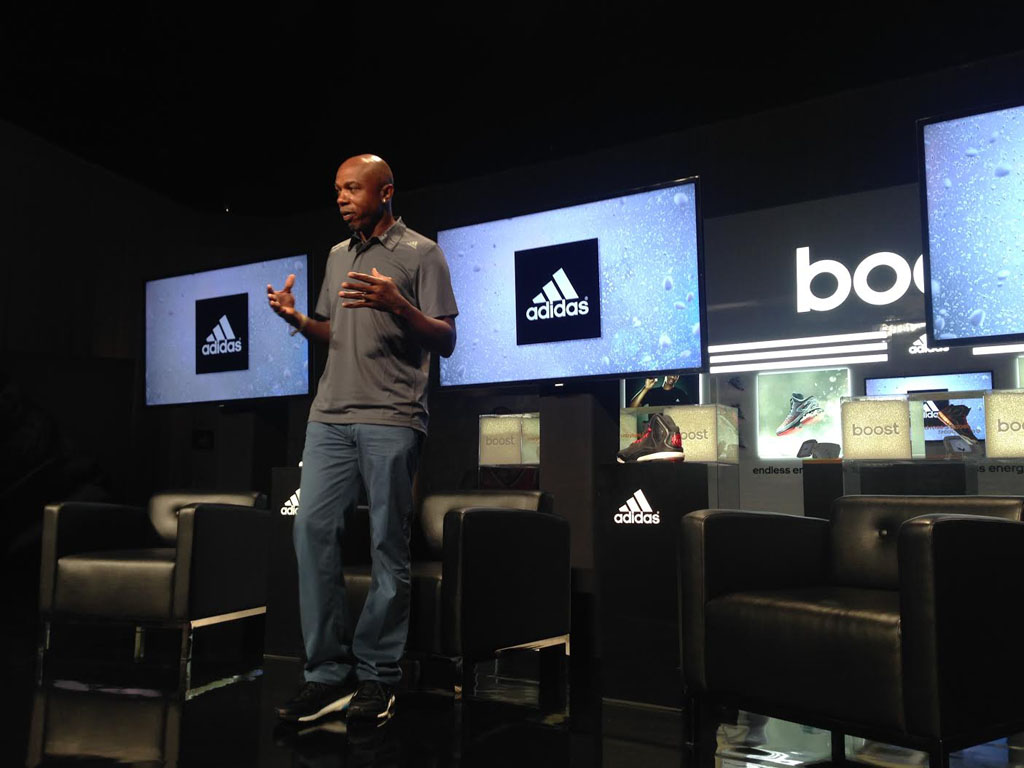 Greg Anthony on hand to host the event.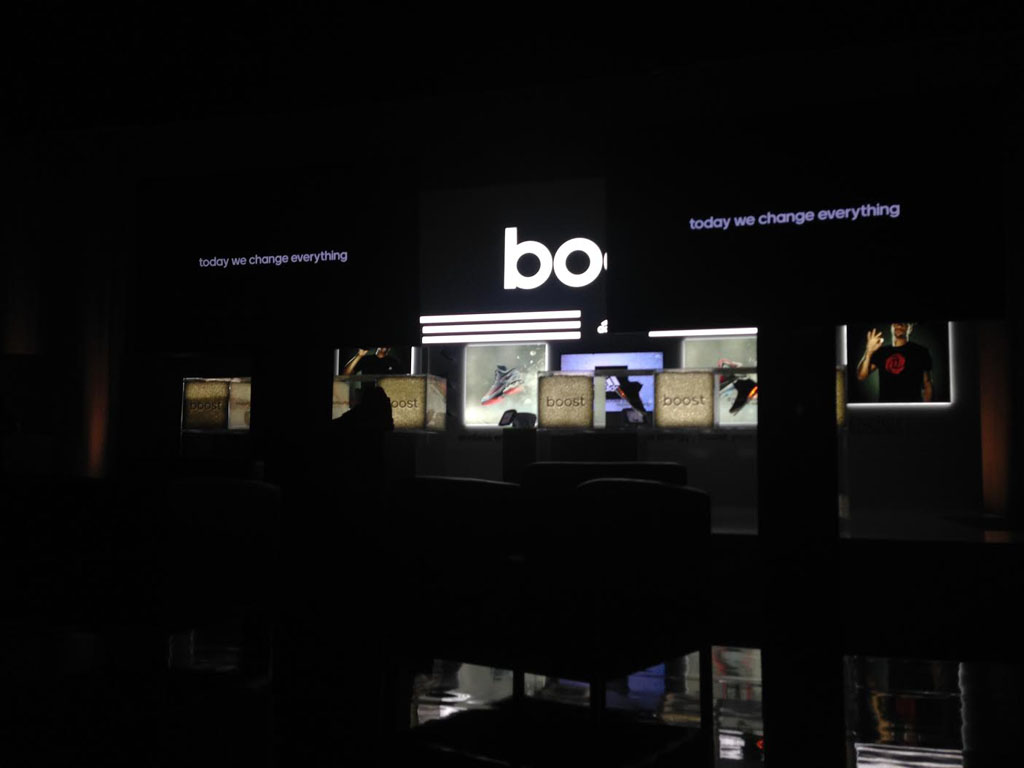 We're here live at the adidas Basketball Boost unveiling.