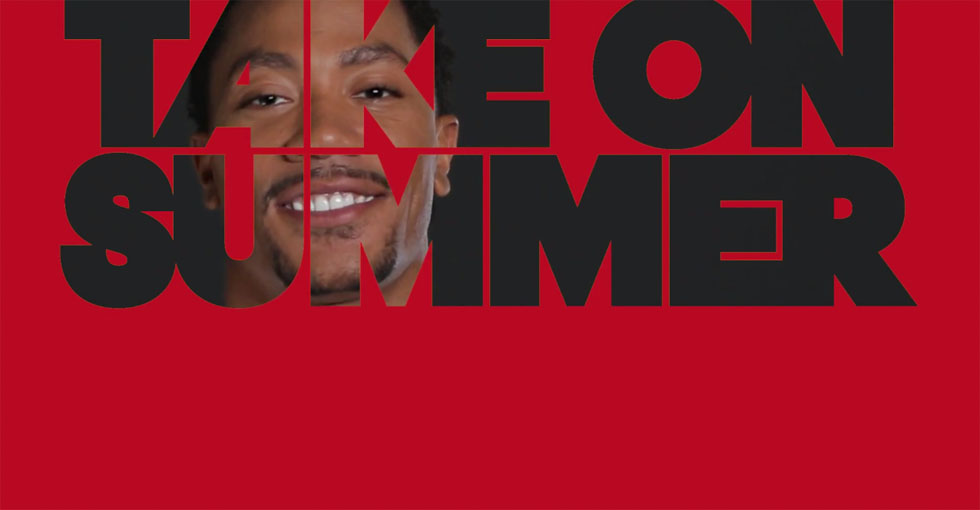 words // Brandon Richard
Some take summer off — adidas Basketball takes it over.
This week, the brand launches its new summer hoops campaign, #TakeOnSummer. The new initiative is introduced in an all-new video featuring Derrick Rose, Dwight Howard, Damian Lillard, John Wall, Jeremy Lin, Jrue Holiday, Jeff Teague, Mike Conley and Joakim Noah.
Expect to see #TakeOnSummer used during summer league and upcoming product launches. Follow the conversation on Twitter at @adidasHoops using the hash tag #TakeOnSummer.