words // Zac Dubasik
We've recently seen the latest sneaker from the Rick Owens and adidas collaboration start hitting stores, which features one of the more interesting midsoles we've seen in a while - at least since their first collaboration anyway.
A wild look isn't the only thing that can make a sneaker unique though, as you'll see on this list.. Sure, some of the shoes look outrageous. But some look normal, and were created with specialized characteristics. Every sneaker found here shares the trait that they're exceptionally unique in their own way.
Take a look at some of the most unique models in sneaker history. Have you ever owned any of these?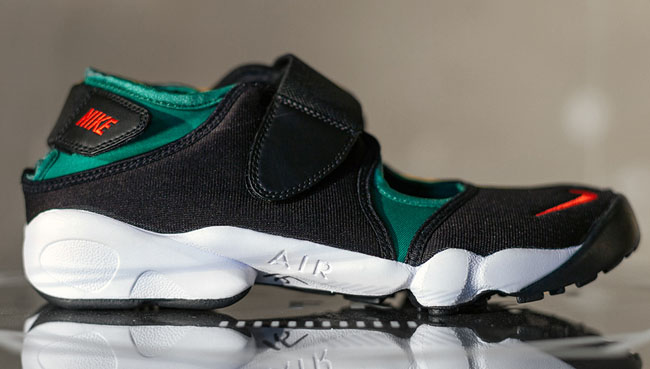 Nike Air Rift:
"Shoes" with individual toes have come into favor in recent years as the minimalist trend and running took off. But over a decade before that, Nike split the big toe on the Air Rift, while maintaining a traditional midsole. The shoes even originally came with split-toe socks.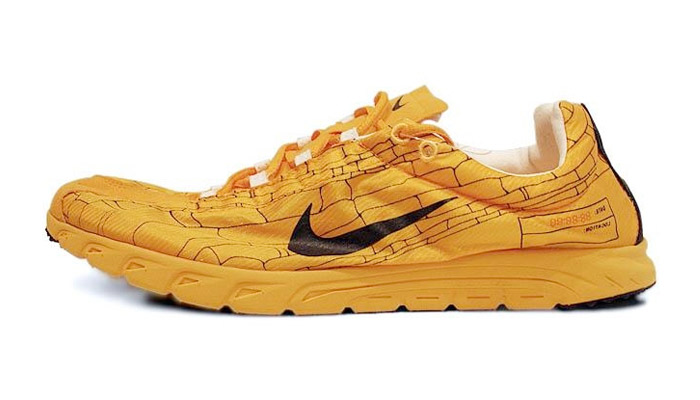 Nike Mayfly:
The Mayfly may look like a fairly standard sneaker, but unlike many of your retros that only seem to be disposable, the Mayfly was designed that way. The shoe was created to last the length of a marathon, and nothing more. And also unlike expensive retros that probably couldn't even make it through a marathon, these were actually priced accordingly - $50.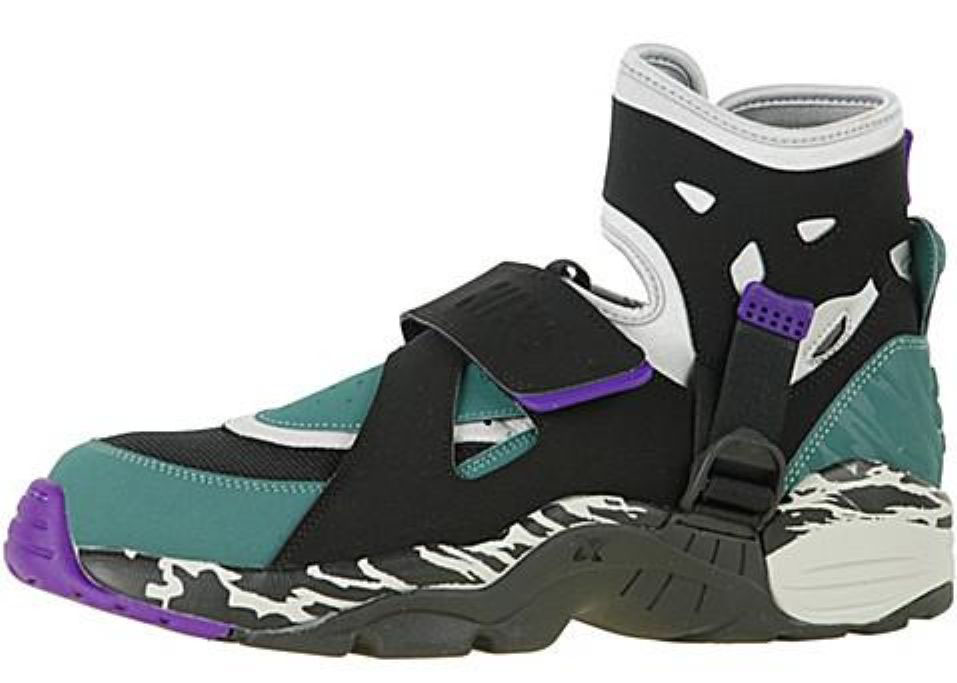 Nike Air Carnivore:
The Air Carnivore displays many traits that define the era that the shoe was released in. It wasn't shocking to see loud colors, excessively high cuts, and extra straps in 1993. What was unusual was the fact that the shoes were entirely laceless.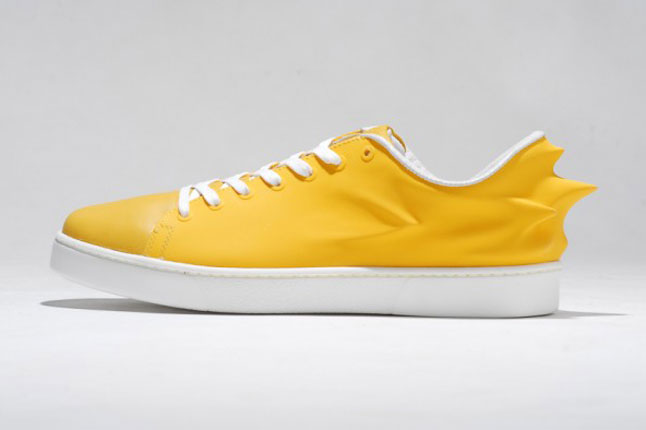 PUMA Urban Swift:
Constructed in Italian factories, PUMA's Urban Swift – designed by Hussein Chalayan – pushed the boundaries of a traditional sneaker silhouette. The molded heel was both aggressive, yet sleak, and was inspired by Chalayan's Inertia collection.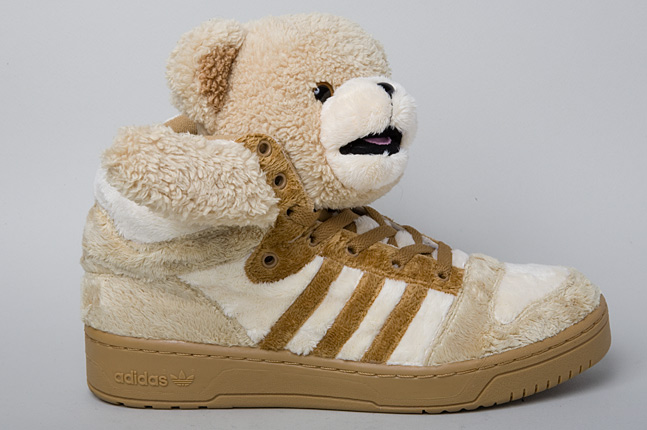 adidas JS "Animals":
Jeremy Scott's Wings shoes may be the "signature" piece from his adidas collection, but the models based on stuffed animals, such as bears, gorillas and poodles, pushed the boundaries of a traditional sneaker silhouette much further.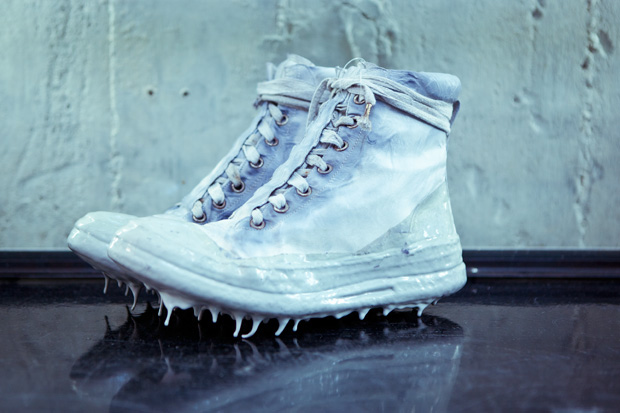 CCP Drip Trainers:
Calling much of Carol Christian Poell's work "art" as much as "fashion" wouldn't be entirely out of line. Many of his designs favor form over function. One of his signature pieces of footwear, the "Drip Trainer" is shockingly different upon first glance. The shoe is typically built of kangaroo leather, which is then dyed as a complete product after its construction, then dipped in latex and allowed to hang dry, creating a stalactite-type effect once dry. And if you're wondering, they don't feel that much different than regular sneakers – especially after the rubber wears down after a few wearings.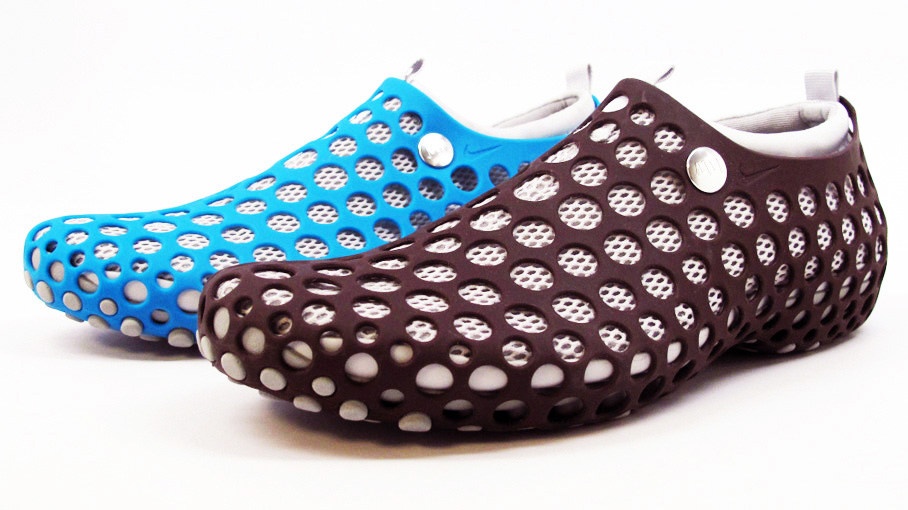 Nike Zvezdochka:
Designed by famed industrial designer Mark Newson, the Zvezdochka was composed of four distinct parts. A perforated rubber shell housed the rest of the components, and provided the signature design element. Next, an outsole was located inside the shell, and protruded through its large perforations. A bootie came next, and then a leather lined insole with a Zoom Air heel insert finished off the package.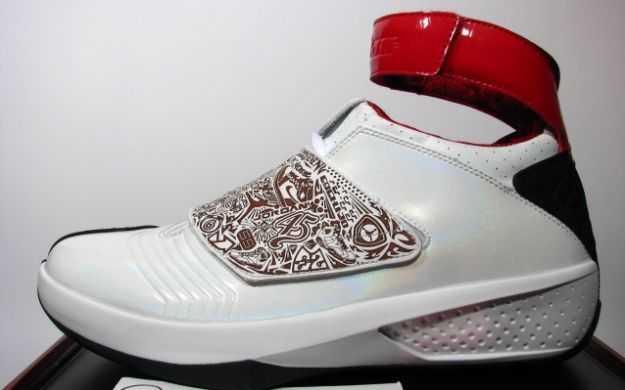 Air Jordan XX:
The lasered strap and ankle leash, which served as the defining features of the Air Jordan XX, offered both function and visual interest. It's also technically not even an "Air" Jordan, based on the fact it was the only model in the line's history not to utilize any iteration of its namesake cushioning.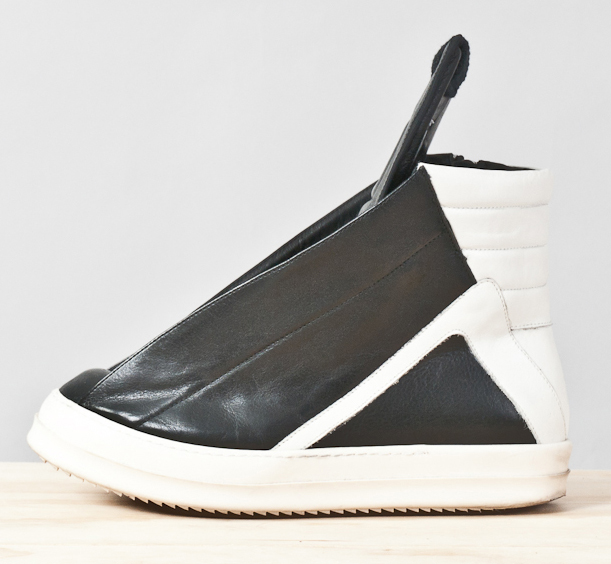 Rick Owens "Sailboat" Trainers:
Rick Owens' sneakers have largely followed the blueprint of taking classic styles and exaggerating the proportions. But his infamous "Sailboat" trainers have one of the most unique silhouettes in sneaker history, and basically look like triangles laying on their side.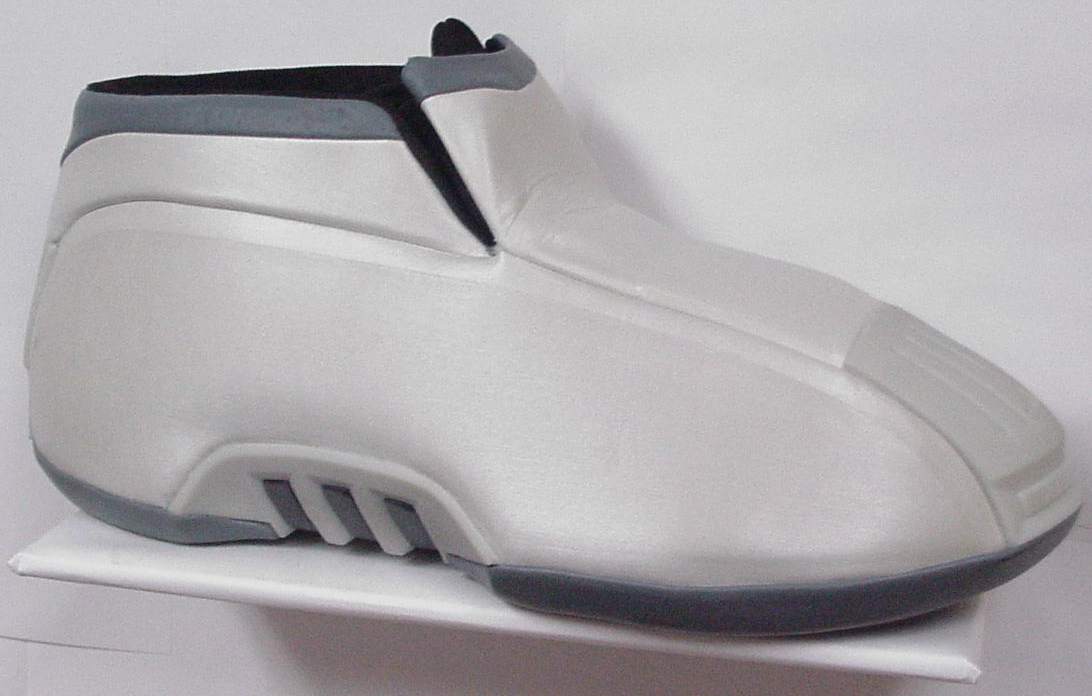 adidas Kobe Two:
Some shoes look better as a rendering than in person. Others look better on the shelf than on your feet. It's hard to say if the Kobe Two looks good anywhere, but there's no denying the uniqueness of its toaster oven-meets novelty slipper shape.