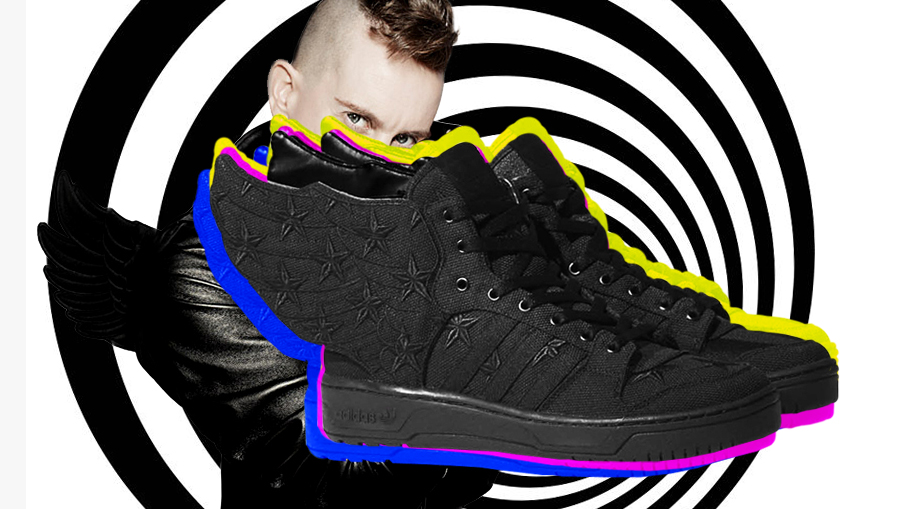 words // Zac Dubasik
If you're looking for a sneaker that's subtle, nuanced and low-key, you may want to pass right by the Jeremy Scott section at your local boutique. But if you're looking for something a little more in-your-face, like an Attitude high-top with three tongues, then you just might find something you like in this list.
Jeremy Scott's boundary-pushing, and long running collaboration with adidas has produced some of the most unique footwear of all time, but some models stand out – for one reason or another – even more than others. Take a look at 10 of his craziest designs here. Would you wear any of these?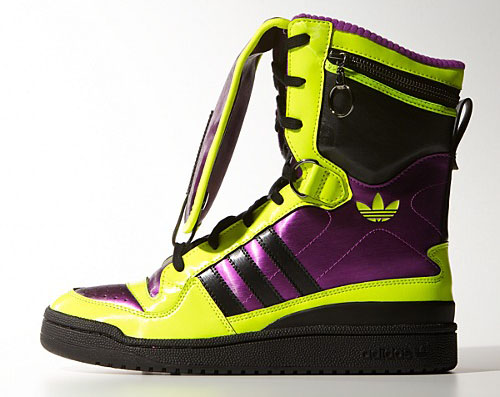 adidas x Jeremy Scott JS Tall Boy
The tongue on this sneaker is so long it doubles down and attaches all the way to the beginning of the laces on this ultra-high cut sneaker. And that's just one of the many examples of tongue excessiveness we'll see on this list.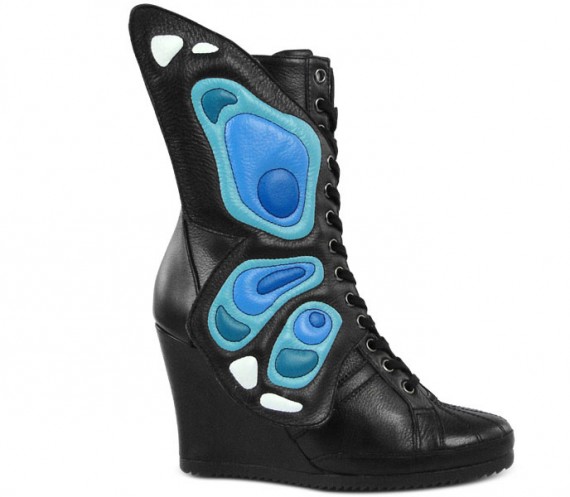 adidas x Jeremy Scott JS Butterfly Wings
Jeremy Scott's creations for adidas aren't limited to men's sneakers. This women's wedge features an extreme take on his Wings theme.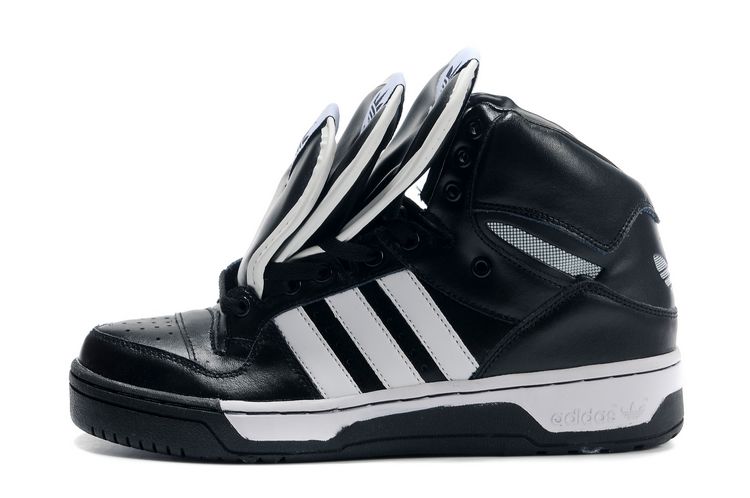 adidas x Jeremy Scott JS 3 Tongues
The Attitude, a favorite base model of Jeremy Scott's adidas collaborations, gets a makeover here with the addition of two extra tongues. The tongues don't exactly serve any purpose, but if one isn't good enough, you don't have many better options.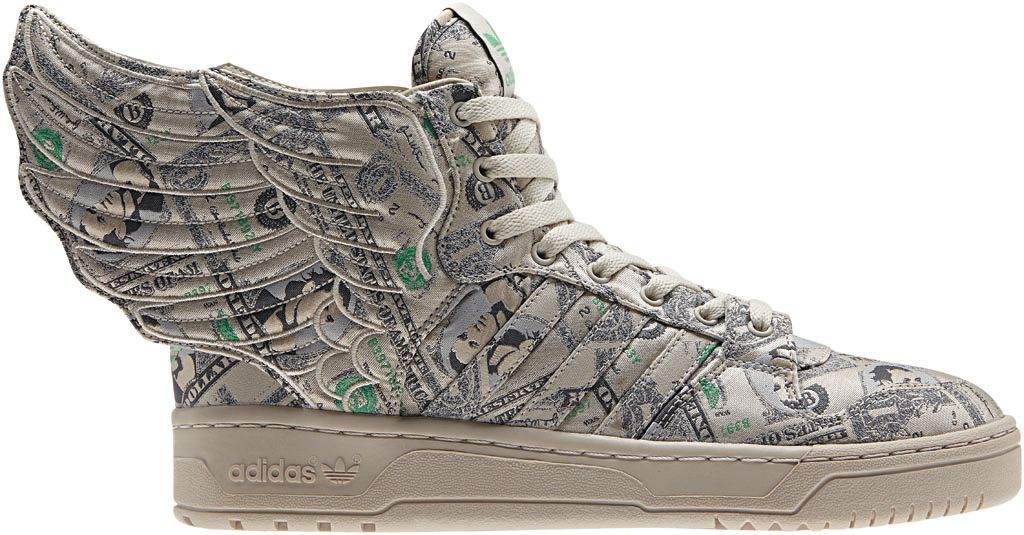 adidas x Jeremy Scott JS Wings 2.0 Money
The original JS Wings model added a winged flap to the laces. The 2.0 edition took things even further, by flaring the wings off the shoe's heel. The edition features a money print with none other than Jeremy Scott himself on the bills.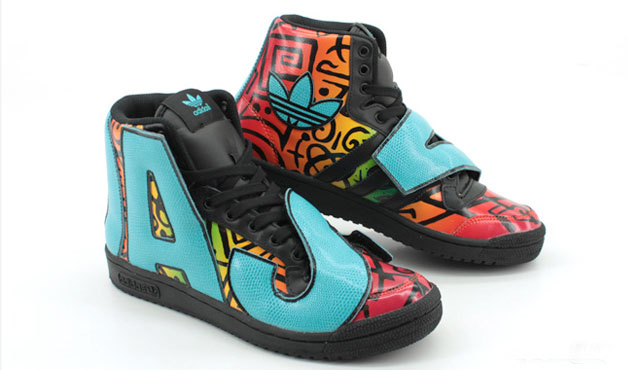 adidas x Jeremy Scott JS Letters Multicolor
This multi-colored edition of the JS Letters, which already features massive letters spelling out "ADIDAS," ups the craziness by covering the rest of the upper prints and textures.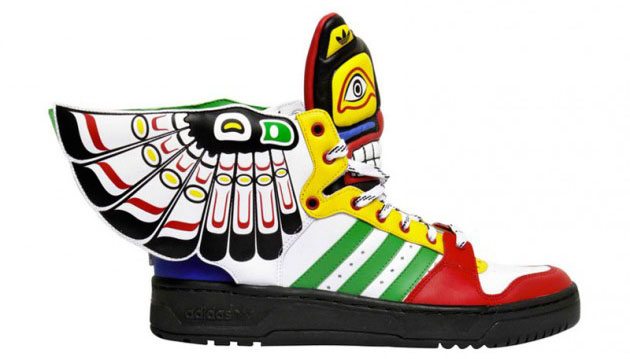 adidas x Jeremy Scott JS Eagle Wing
The JS Eagle Wing is an evolution of the Wings concept, taking the idea to a new level with a totem pole theme, three-dimensional tongue, and multiple colors.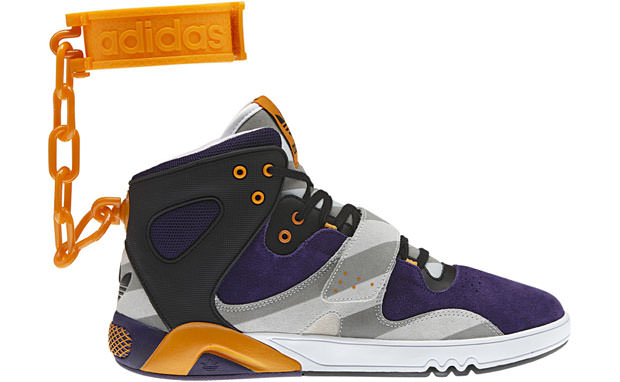 adidas x Jeremy Scott JS Roundhouse
Due to claims of invoking a racist history of shackles, Jeremy Scott's colorful take on the Roundhouse never made it to retail. The actual inspiration, however, was a mid-'80s plush toy named "My Pet Monster."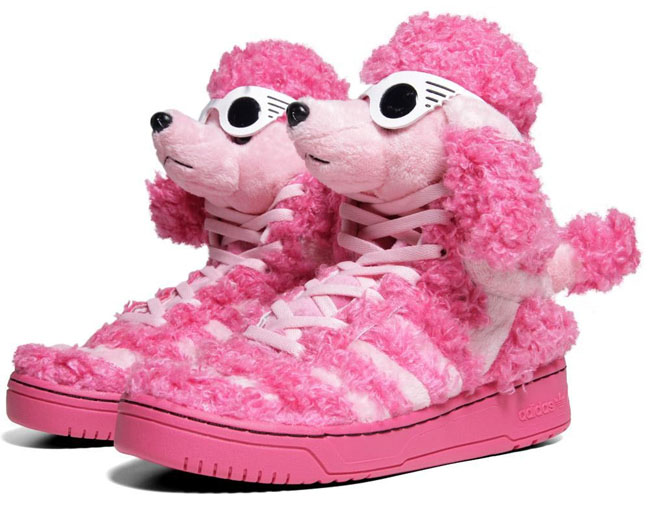 adidas x Jeremy Scott JS Poodle
A lesser designer may have seen their three-dimensional, pink, furry, poodle shaped sneaker, and been satisfied. But not Jeremy Scott. His wasn't complete without the addition of all of that, plus sunglasses.
Similar to the JS Poodle, the JS Ape's use of an accessory – in this case a t-shirt – only adds to the craziness of the already over-the-top design.
From a colorway standpoint, the original Jeremy Scott Bear design is almost boring, with its heavy use of neutrals. But when it launched, the design was unlike anything we'd ever seen (not including novelty slippers). It may not be as celebrated as his Wings designs, but the animal series pushed the boundaries of sneaker design further than ever before.