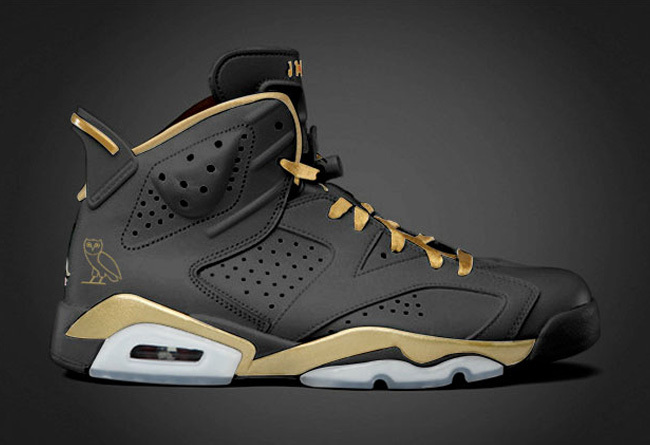 words // Nick DePaula
When the always-playful folks at Sneaker Freaker photoshopped the above Air Jordan VI in an "OVO" theme for this past April Fool's Day, it seemed just that -- a more thoughtful joke than ours, and a DMP-esque photoshop with an owl logo that had the brand's newest "ambassador" Drake in mind.
But then these images below showed up.
Of what is basically the exact same shoe.
Are they an upcoming OVO F&F exclusive for Drake and his endless list of friends from Toronto? Or did the usual pre-release sneaker leakers get their hands on a suspect sample?
Stay tuned as more details arise, for what is one of the more random coincidences we've seen in quite some time. There's also the possibility that Drake saw the photoshop, and called up Mike to make them.
Would you want these release?