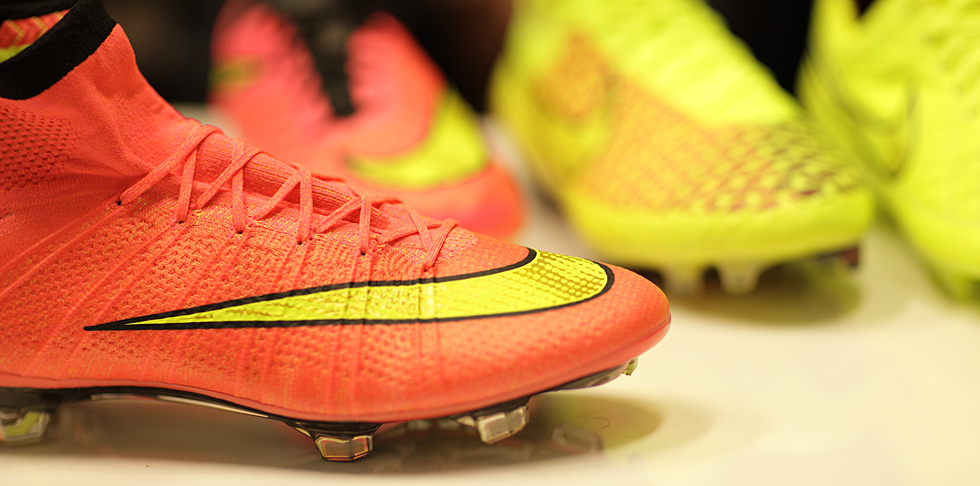 words & interview // Nick DePaula
images // Yulia Nidbalskaya & courtesy Nike
If you're planning to be one of the expected 4 billion people around the world that tunes in for this year's World Cup, there's also a good chance you'll notice Nike's new blindingly bold cleats.
There are four models in all that players of all sizes, styles and nationalities will be wearing, but which cleat is best suited for each style of play, and which can you expect to see on your favorite striker or midfielder?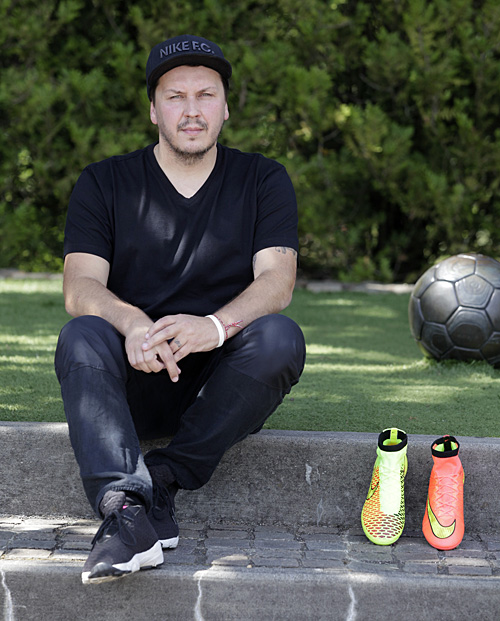 To get a broad view of each flagship model, we went straight to the source, and spoke with Nike Soccer's Design Director Denis Dekovic.
Here's how he compared and contrasted each model:
MAGISTA //
"The Magista is designed for the guy that is the visionary on the pitch. You know basketball well, and if you're controlling the ball and you have to look down, you don't have the vision of the court. It's the same in football. If you're not feeling the ball that well, and you have to look down often, then you lose the vision.
"The guy wearing these has the vision. He knows where the room is going to be, and his teammate better read his mind because he's going to put the ball there. In order to facilitate his vision, we have to enable him to look up as much as possible.
"We designed the Magista to enable great sensation of the ball and good grip through the textures and finishes. As he moves on the pitch, related to that vision, he's consistently looking around. We've done a more conical and rotation-based traction."
-- Denis Dekovic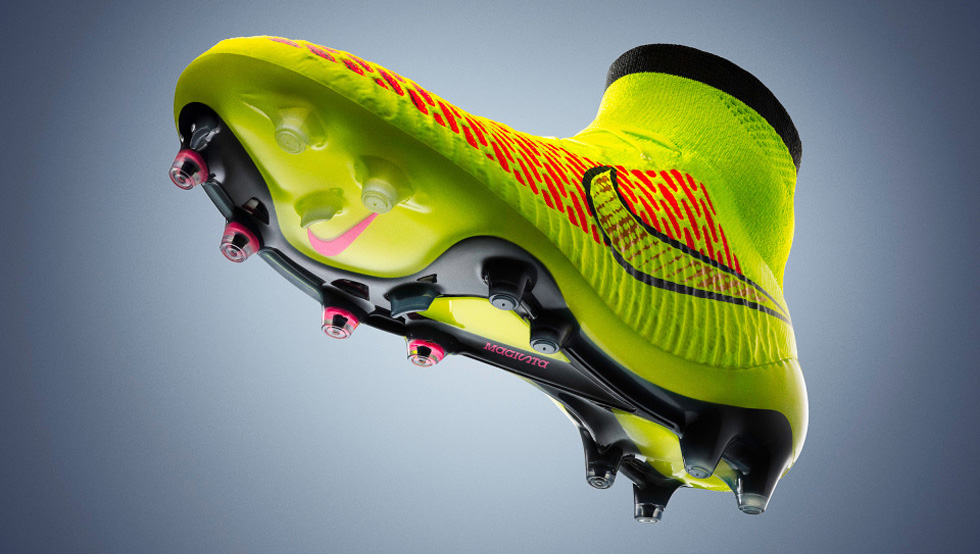 MERCURIAL SUPERFLY //
"The Mercurial is for the fastest guy on the pitch. Everything on this boot is designed for speed. There's an offset on the last, which is a little bit lower in the heel, so that you have that tension in the ligament and in the tendon. The traction is bladed, and you have a very lightweight and responsive plate.
"There's a very edited upper, so you can see the difference in texture, but you still you have a lot of lockdown with the cables. This one is more like a sports car, and you're in full control."
-- Denis Dekovic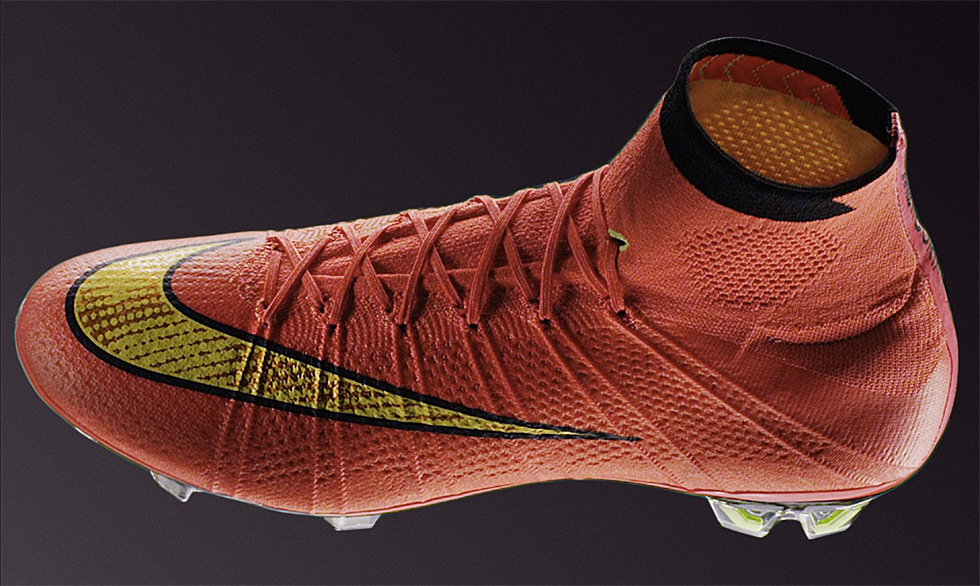 HYPERVENOM //
"The Hypervenom is designed for what in football we call the "fox in the box." It's the guy that plays in a very congested area. There's no room around him, and there's no time to set up for the finish. He just has that killer instinct, and he needs to react quickly and score goals.
"That player would be Neymar. This was the first boot in our journey to try and revolutionize football, and it was the first boot with a completely new method of make for a football boot. It was designed to have a clean surface area for however you need to finish."
-- Denis Dekovic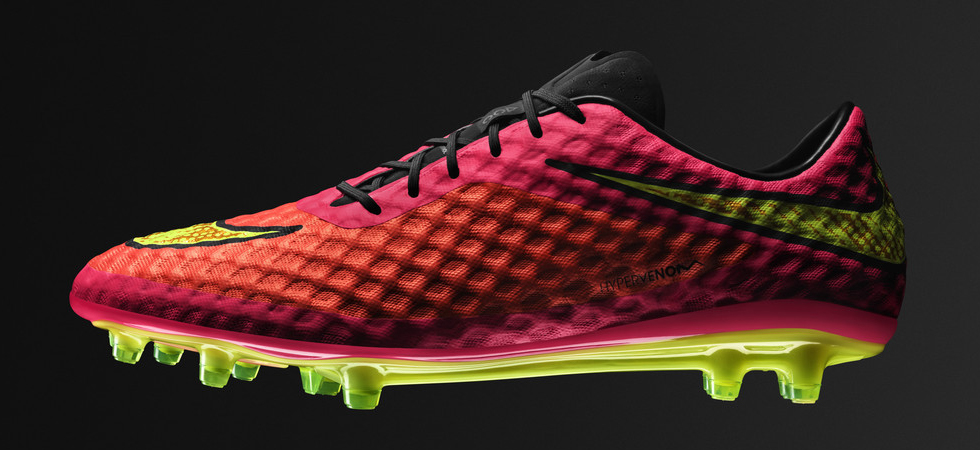 TIEMPO V //
"Finally, the Tiempo. In Football, leather is that very historical material, and there are players that love that nice leather touch. It's a different kind of touch. We designed a completely new Tiempo, and this launched last January, and was step two of our journey. It's a modern way of making leather boots. It has a similar method of make to the HyperVenom, with 3D mesh and then leather bonded on top.
"One big problem of leather boots is that leather absorbs water, and when it absorbs water, it stretches. Also, you have to dry them quickly for the next day, or if they get too much heat, then the leather can feel like a rock. We developed this new leather that absorbs much less water, so it doesn't stretch as much, and it dries much quicker."
-- Denis Dekovic