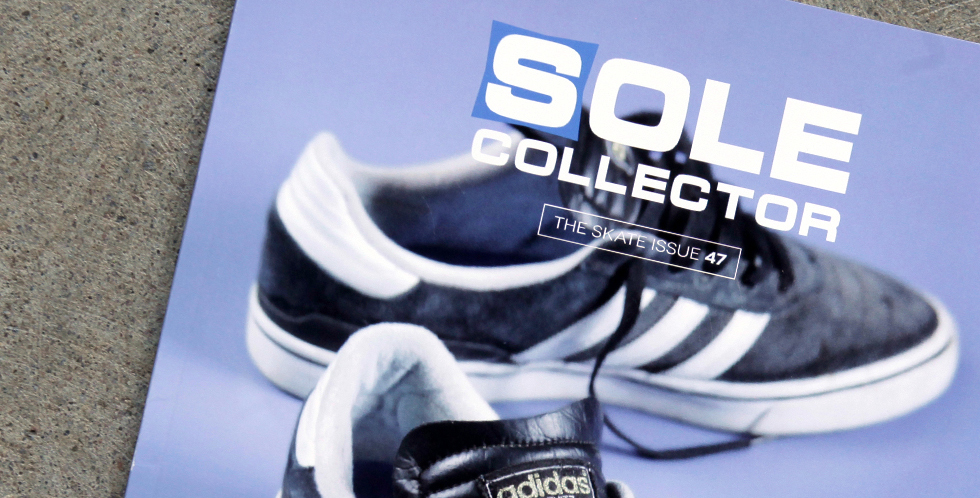 words // Nick DePaula
images // Yulia Nidbalskaya
For the longest of times, basketball consumers have followed along with the alleged newest models and performance innovations for each season. As we've recently seen, a signature athlete himself doesn't even have to like the shoe for it to still sell. Skateboarding hasn't ever quite worked like that.
Known to distinctly shun things that didn't work, felt contrived or weren't rooted in what they were actually looking to ride in, there are countless examples of times when skaters have simply done things their own way – corporate strategy be damned. There are also endless cases of guys taking something meant for a different audience entirely and adopting it as their own, like we saw with the original Air Jordan I in the late 1980's. In an even more extreme case, skaters were cutting down the collar of the Vans Caballero in the early 90's, catching the attention of Steve Caballero himself, and prompting the brand to eventually introduce an official lower cut version, awesomely dubbed the Half Cab.
The history of skate specific footwear is continually evolving and now pushing past its third decade, and in this issue, we've got a look at longtime brands like Vans, Etnies, éS, DC, Emerica, and more, but we're also highlighting the riders that have helped to continue to push things forward.
Even though adidas skateboarding has been producing great stuff since its more official inception in 2009, they've been slow to receive a lot of media attention for their efforts. We're happy to present an in-depth look at both their featured skaters, ranging from Dennis Busenitz to Lucas Puig to Silas Baxter-Neal, along with each of their own uniquely styled signature models. The pair covering this issue was skated by Busenitz himself.
Dive in ahead, and go deeper into the brands and riders themselves than ever before in The Skate Issue.
In This Issue //
- Guest Columns: Gary Warnett & Russ Bengtson
- Focus: Shop -- 510 Skate Shop and Bows & Arrows
- Focus: Collector -- Tony Levine
- Life After Dunks: P-Rod / Brian Anderson / Eric Koston / Stefan Janoski
- Nike Lunar Shot
- Nike SB x Jordan 1 by Lance Mountain
- Cover story: Dennis Busenitz
- Lucas Puig : LTD by adidas Skateboarding
- Silas Baxter-Neal
- Vans Crockett Pro & Pro Classics Collection
- Vans: OG Style 36 LX
- Converse Skateboarding: Jerome Campbell
- DC's 20th Anniversary
- Summer Preview: Etnies / eS / Emerica
Available now at Foot Locker, Barnes & Nobles and sneaker boutiques around the country.