words // Zack Schlemmer
In this day and age, most sneaker releases are pretty predictable. For the most part, you can pretty much guess accurately what sneakers are going to be sold out by the end of the day—or sometimes hour—and which are going to be sitting on the shelves or in the online inventories for an easy purchase whenever you feel like it. You know you're going to need to be in line or online early in the morning the next time your favorite pair of Air Jordan retros releases if you even want a chance at getting a pair, and that you can probably sleep in to get, well, pretty much any other shoe. Many experienced collectors can even pretty accurately predict if a shoe will make it to the discount rack or outlet, and hold off on buying a pair until they do to save a few bucks.
While this is all true for the most part, there are always going to be a few sneakers we end up missing, a few that slip through the cracks, because they ended up selling out faster than we predicted—whether it be from unexpected hype, limited quantities, or whatever else that may have caused them to disappear quickly. With this sometimes tragic occurrence in mind, we decided to go straight to the source and find out a few of the surprise sell-out sneakers from the retailers, themselves. Check out these ten sneaker sell-out shockers from a few of the most trusted boutiques out there, and perhaps you'll be better prepared from missing your own next pair of coveted kicks.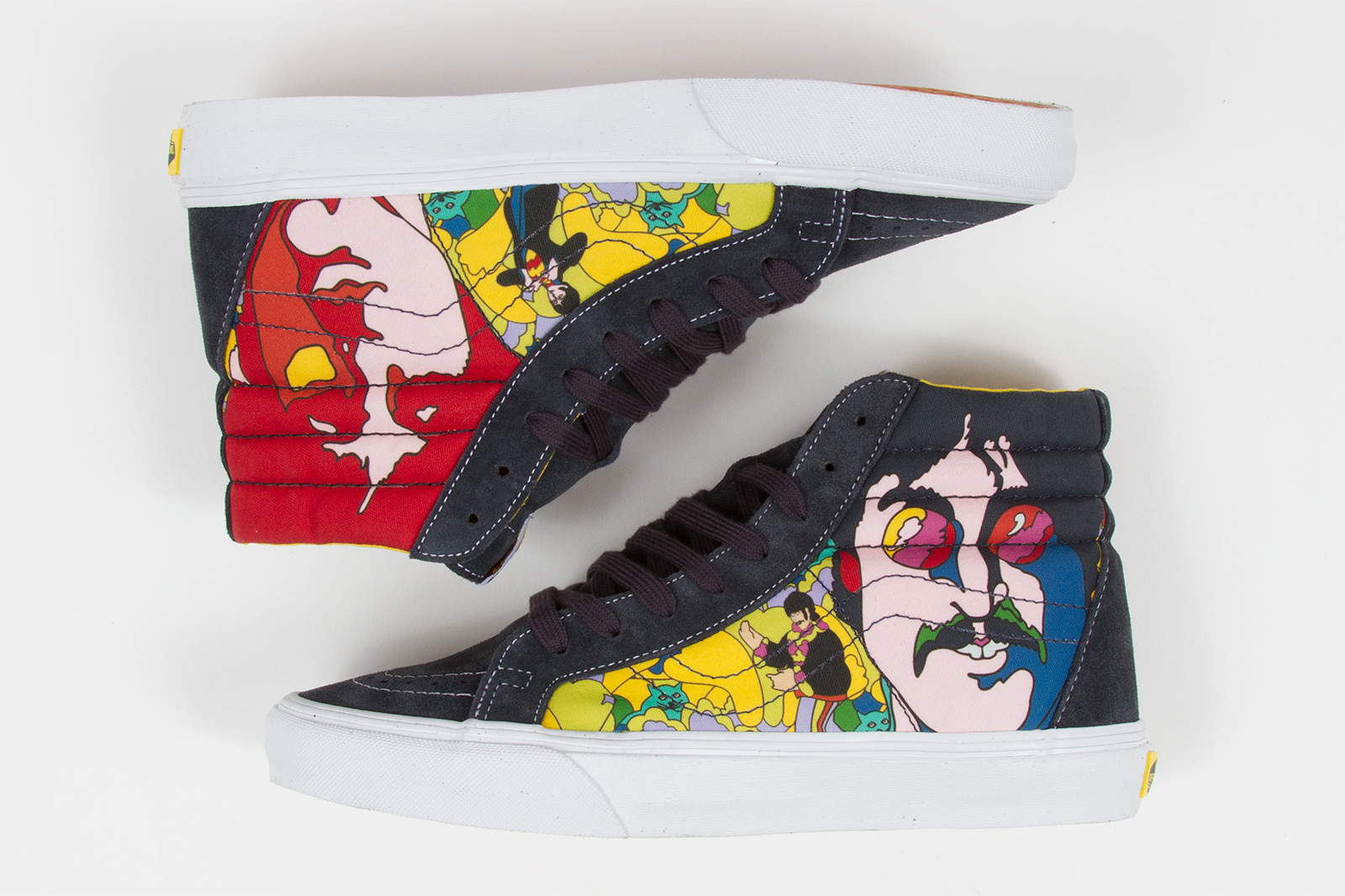 Mario Escalante
Co-Owner of VII Grand - Tucson, AZ
A surprise sell out sneaker in our shop was definitely the Vans x Beatles Sk8-Hi and Era. It's definitely a dope sneaker collab, but I was surprised by the response of our younger customers. I didn't think they'd be in to the whole Beatles Yellow Submarine thing.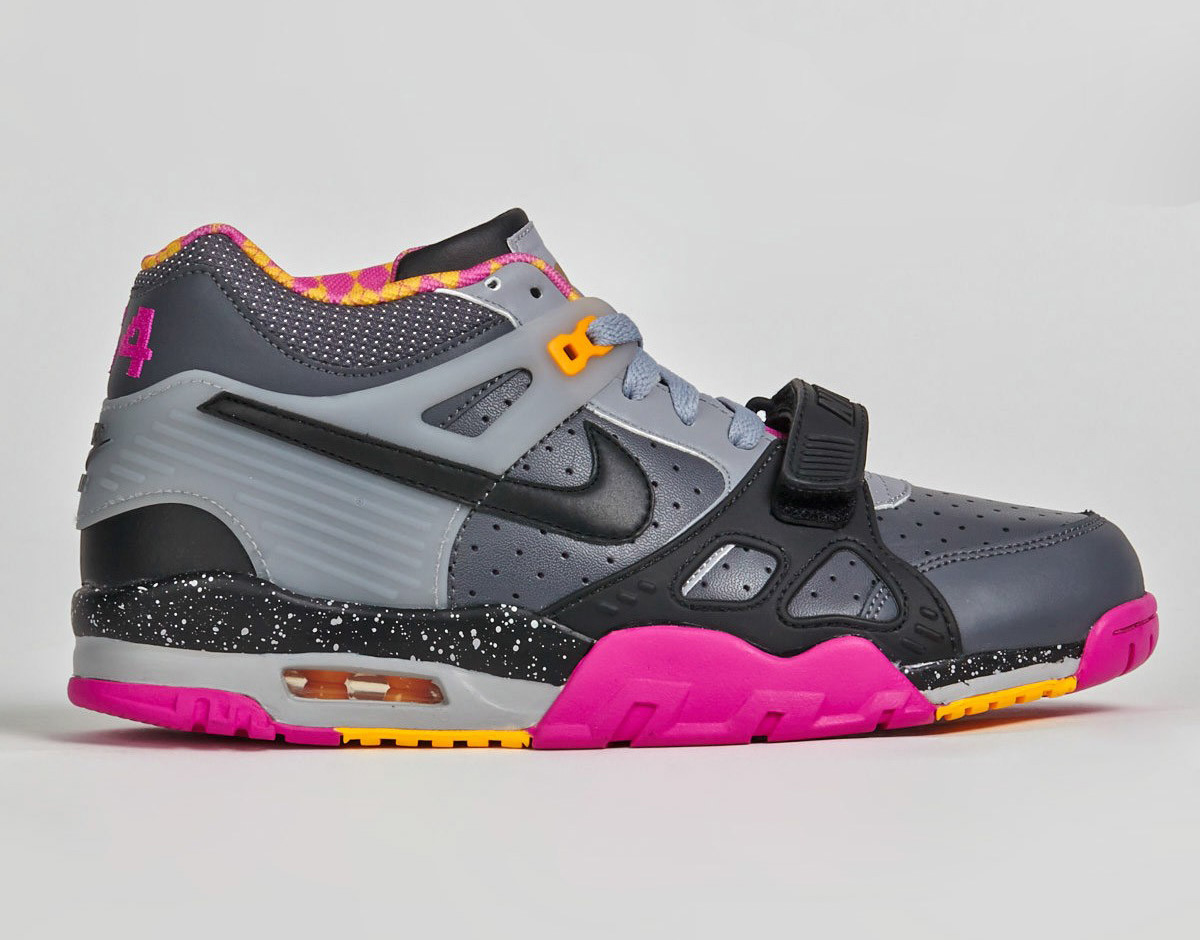 Matt Wong
Co-Owner of District - Alameda, CA
I was pretty surprised by the crazy response to the recently released Nike Air Trainer III PRM QS "Bo Knows Horse Racing". I hadn't seen a lot of pre-release hype on the various sneaker blogs, and was a little unsure about the color palette. I knew that there would be some interest due to the fact that Nike hadn't released an Air Trainer III in a long time. What I underestimated was how anything with a throwback Bo Jackson inspiration can still to this day get heads excited.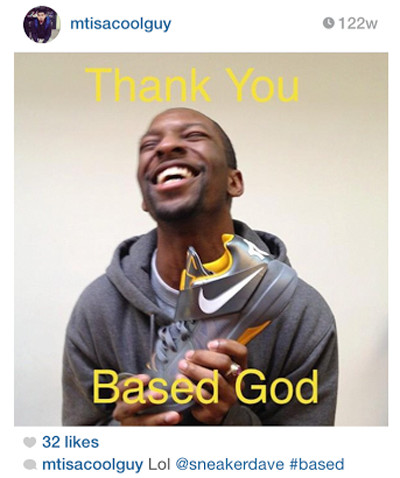 Matt Tomamichel
Owner of Corporate - Cincinnati, OH
I have to retell the story of the Nike KD IV "Zinc/Team Gold". So when the KD IV was introduced to us at our sell-in meeting, of course there were no pictures and no solid information on the colorways. I had blindly ordered the "Year Of The Dragon" and the "Zinc/Team Gold." For this colorway I ordered 18 pairs. Immediately, we hit Instagram with that picture of Sneaker Dave holding the shoe and the phone and internet blew up.

We had people camping for the YOTD KD IV that night and, bam, we pulled those Zincs out and called them the Quicksilver KD IV. It was all she wrote. The $95 price point allowed anyone to be the real MVP. We still get calls about that KD IV, the internet doesn't allow people to believe anything really sells out.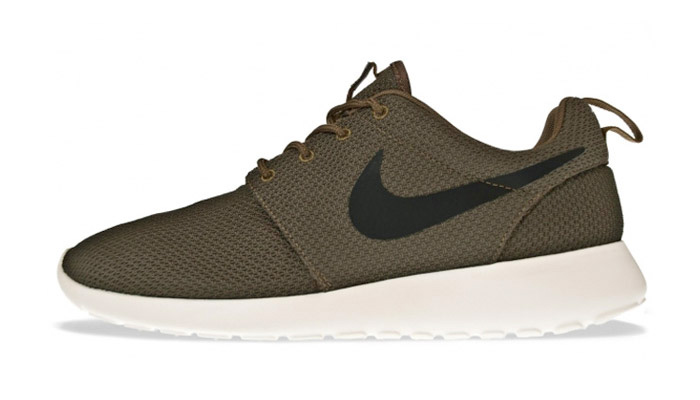 Jerry Harris
Owner of Bows & Arrows - Berkeley, CA
One that stands out in my mind is the first line up of Roshe Runs that were released. I don't recall exactly what year it was, but we were shown early Roshe samples through our sales rep at Nike for pre-ordering and I really liked the silhouette. Nike was about to, or had just reissued the Air Flow (another favorite of mine), and something about the Roshe reminded me of them. I got a bit caught up in my personal interest in the shoe and wrote a much bigger order than I normally do of an untested model -- Pre-ordered deep, full size runs in every color releasing.

When placing a pre-order there's a really big time window (around 6 months) before the item is received, so I basically forgot about the Roshe and went along with my normal day-to-day business. Obviously a lot changes in six months, so by the time I was reviewing orders we were expecting, I was appalled at my order for this random, untested sneaker not many people had ever seen -- I couldn't even remember what they looked like! I thought for sure I'd made a costly error and they'd eventually make their way to the depths of the stock room never to be seen again. When we finally received the order, we snapped a few quick pics and put them on our blog. Sole Collector happened to be the first blog that reposted our image, which was one of the earlier images online, and every color, and size of that untested new shoe I had "over-bought" was sold out by the end of the day.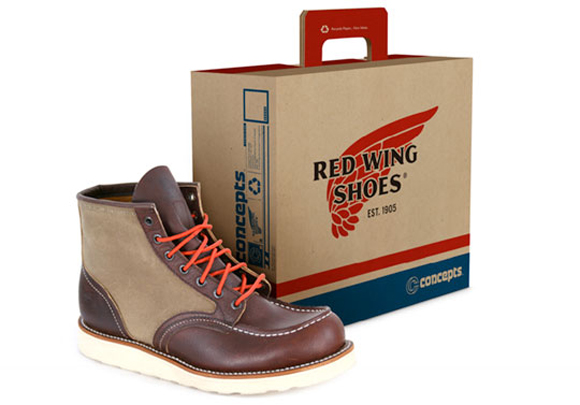 Deon Point
Owner of Concepts - Cambridge, MA
I'd say the most surprising was our first Red Wing boot (2009). It sold out in a couple days priced at $275. These days sneakers always sell out, but back then at that price—and a boot—wasn't the norm. I believe it was piled leather with red laces. I'd like to think we helped ruin red laces again for everyone. The first time was when my mom bought me hiking boots in the early 80s.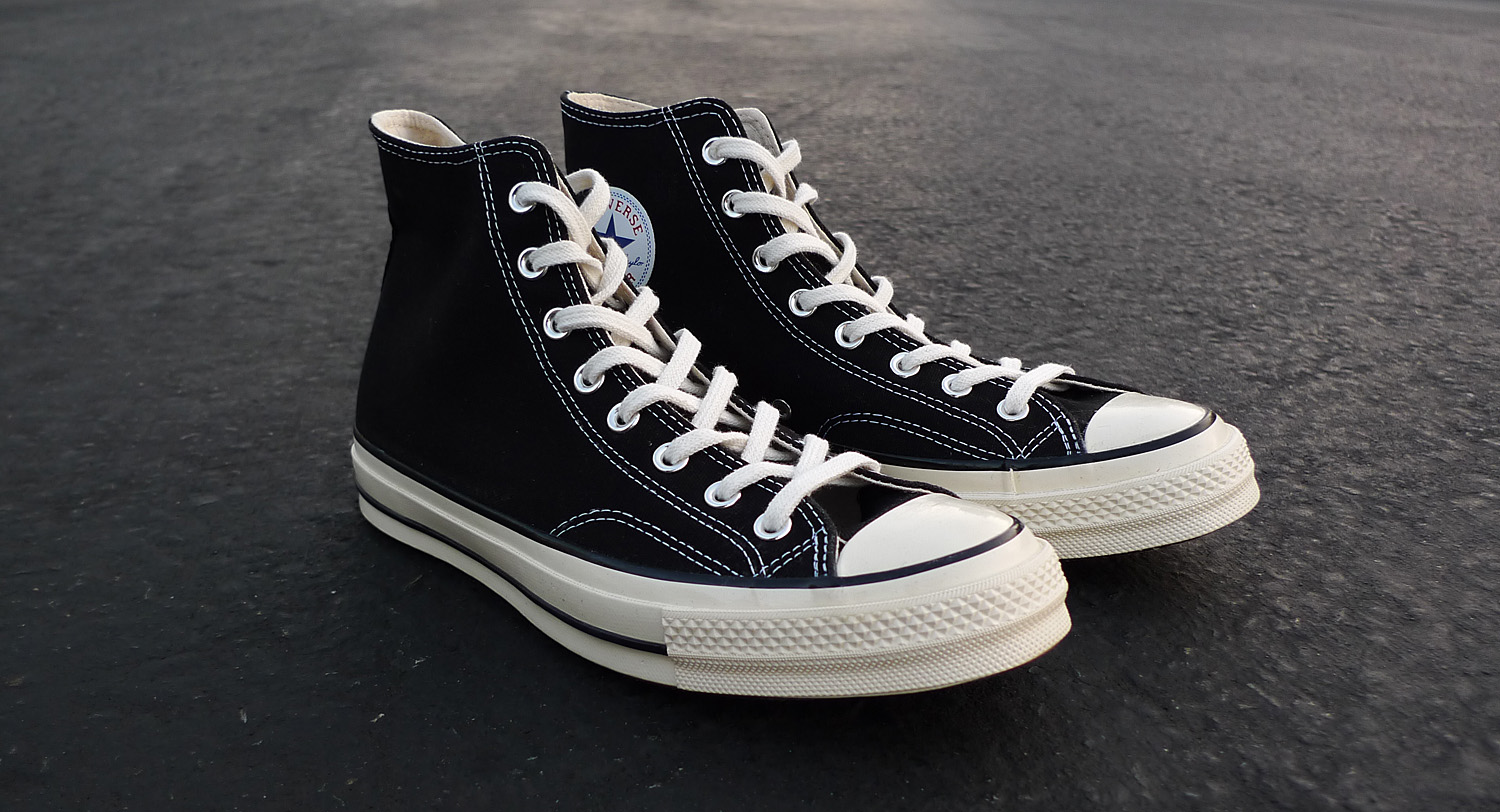 Chris Bone
General Manager of Livestock - Vancouver, Canada
One sneaker that has been selling out unexpectedly as of late would definitely be the 1970's Chuck Taylor line from Converse. The premium 1970's garnered much more attention both locally and globally than we had originally thought, causing us to re-up on numerous colorways since they first dropped. The shoes really started selling right off the bat when Cons released the first Black and White colorways of the high and low top Chucks. The new vintage looks paired with the deluxe updates Converse made to their classic design had fans of the Chucks jumping on these kicks right away. The First String items featured a tasteful Vintage heel plate, higher rubber foxing around the sole, and additional padding on the insole for a more comfortable wear overall.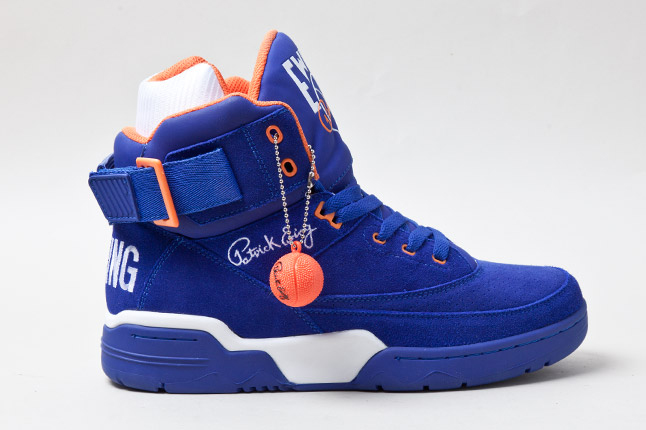 Jaron Kanfer
Co-founder of UNKNWN - Aventura, FL
The Ewings always sell well. They're bulky and heavy, and they dropped a ton of colors quickly, rather than building the hype, but they still always sell.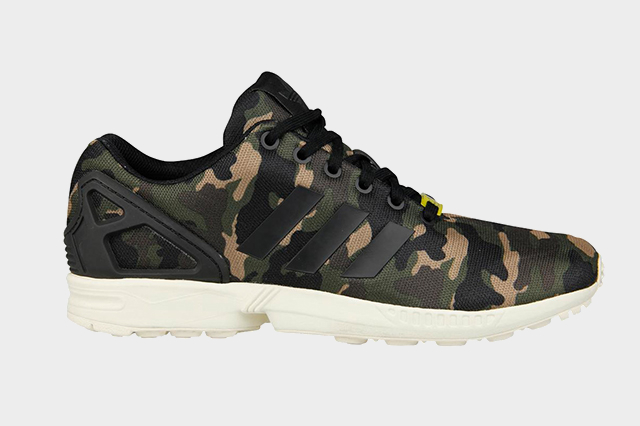 Michael Hurley
Creative Director of Next - Cleveland, OH
I was pleasantly surprised to see how well the adidas ZX Flux sold. It's good to see people excited about a shoe that didn't necessarily have a big hype built around it. People genuinely liked the shoe, which is exciting to see because a lot of shoes these days are bought strictly off hype. We sold out of our whole order in one day, and people still call looking for them.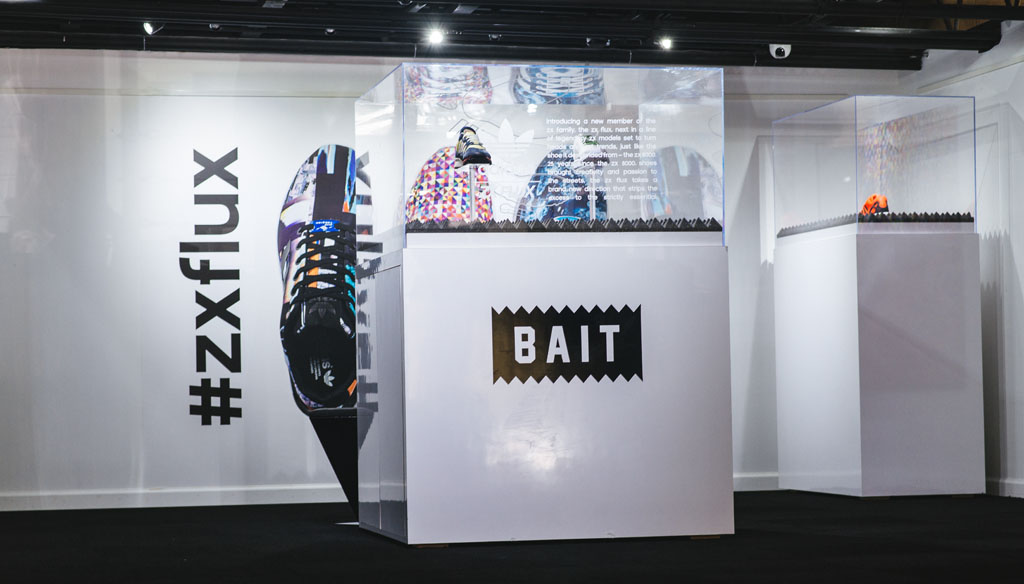 Matt Kim
Marketing Manager at BAIT - Diamond Bar, CA
A shoe that was a surprise quick sell out to me had to be the adidas ZX Flux. We have an amazing relationship with adidas and even before knowing how well the new style would do, we had planned a ZX Flux Pop-Up Shop at our flagship store in Diamond Bar. We didn't even have the Pop-Up Shop set up yet while the shoes mostly sold out in all styles. It's definitely great to see adidas pushing a fresh take on their lifestyle footwear and excited to see more of the ZX Flux styles throughout the year.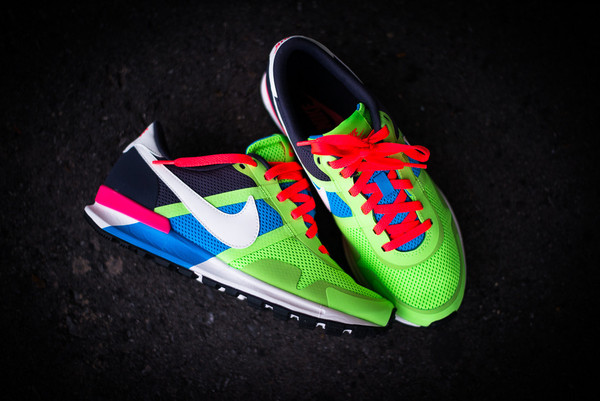 Dustin Guidry
Sneaker Politics - Lafayette, LA
The Nike Air Pegasus 83/30 in "Flash Lime". Such an amazing looking shoe and no one saw it coming, literally...the sneaker had no picture attached in the line sheets that Nike sent to us for that particular season! Just to be on the safe side we only ordered a couple size runs for each of our in-store locations.

Now fast forward to a couple months later, picture the boys at the shop waiting in the the back of the store for the UPS truck to pull up with our Nike order. Opening up huge boxes that easily contain 10-12 sneakers per box all the way from the Nike Distribution Center in Tennessee always gets the homies excited. It's always a hectic process because everyone wants their sizes and whoever is supposed to be watching the front of the store never wants to miss out on calling dibs for their size when product comes in. Picture people running around the store like crazy trying to help customers shopping in store while trying to see what they are going to spend their entire paycheck on this month from Nike!

But when you pull a shoe out that looks as good as this, everyone knows it's a banger. And when there are no leaked images floating around the sneaker blogs of the internet, you get that feeling that only the old heads seem to know about now. The days when Quick Strikes were real Quick Strikes, no release dates with no pictures to preview and sneaker heads that know the game in our area would drive to Houston,TX. or beyond from Lafayette, LA. that same day after hearing that some store out there received a shipment of a dope sneaker.

I snapped a couple images that night of the shoe and listed it on our website and the rest was history! Every blog around the world picked it up within minutes of us Instagramming/Tweeting about it. We have never had so many voicemails on our answering machine to this day... we have also never SOLD as many pairs of any other shoe as we did with these, haha! We must have restocked 6-7 times with 60-70 shoes per restock and it seemed like we never had enough. No one else in the country seemed to have ordered the shoes, I'm guessing all because there was no image in the line sheet.

We still joke to this day that this was a collab we did with Nike when we go to trade shows and other store owners ask us what piece of information we knew that they didn't! Best part is, it was a simple general release that we took a chance on!