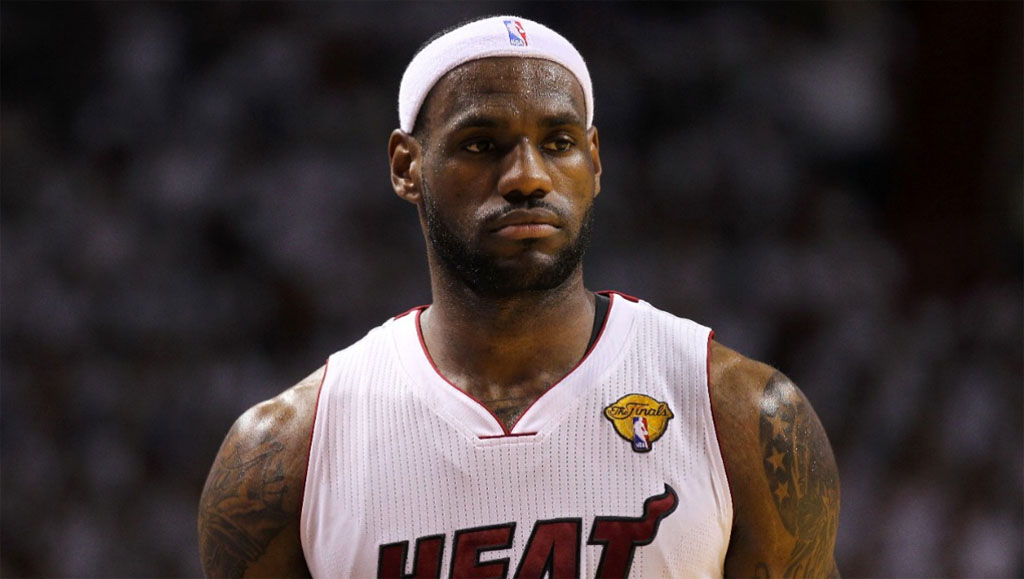 words // Brandon Richard
If you haven't heard by now, LeBron James has decided to opt out of the final two years of his contract with the Miami Heat, making him a free agent this summer. While the move doesn't necessarily mean that his talents are vacating South Beach, LeBron is keeping his options open.
After making their fourth-straight trip to the NBA Finals, the Heat were annihilated at the hands of the San Antonio Spurs in 5 games. Despite playing with two All-Stars, LeBron actually received less help (in terms of points) from his Heat teammates in this year's Finals than he did from his famously mediocre Cavs supporting cast in 2007. With an obvious need to improve the roster, LeBron has put the ball in Pat Riley's court.
So, where does LeBron end up? Miami is still the frontrunner, but you can be assured that every team in the league will at least make a call. There's always the Lakers, and LeBron's respect for Doc Rivers makes the Clippers an intriguing option. The Knicks have Phil Jackson at the helm, Chicago is the city where legends are made and Cleveland would welcome him back with open arms. Which team will he sign with? Cast your vote below and let us know why in the comment section.