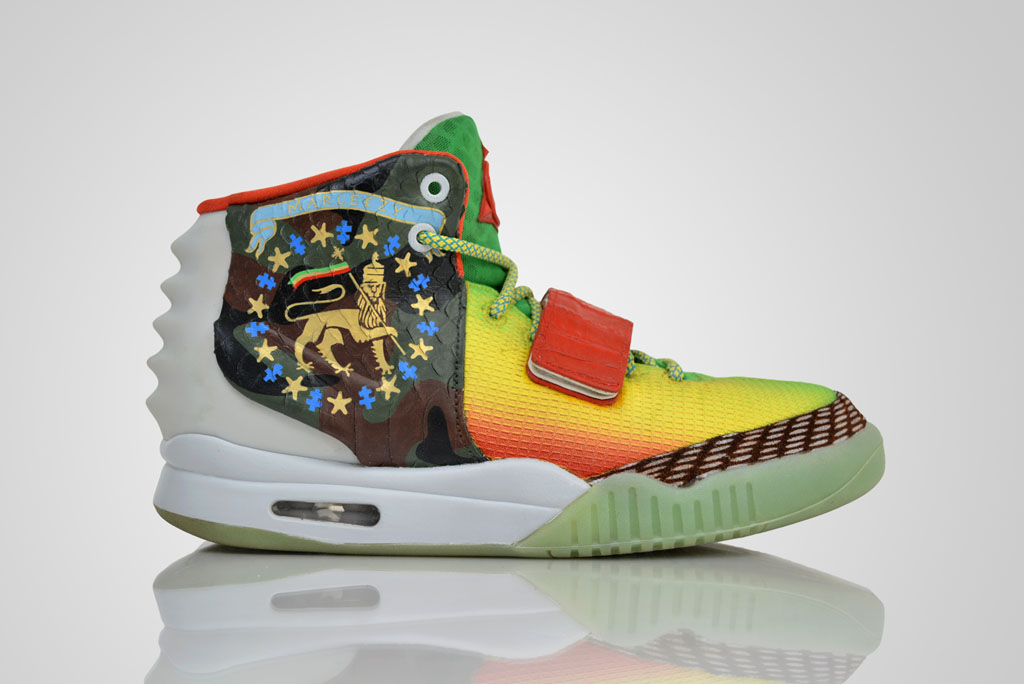 words // Brandon Richard
Created for Jarod Malnik in celebration of the World Cup, Revive Customs presents the 'Marleezy' Nike Air Yeezy 2.
Kanye's second Nike sig has been treated to a Rasta-flavored theme blending the colors green, yellow and red. The rear panels have been painted in camouflage and bear the lion from Haile Selassie's coat of arms. Custom soccer ball insoles line the interior and the shoes are packaged in a custom wooden crate.
There's always an extreme reaction one way or the other anytime somebody does custom work on the Air Yeezy 2. What do you think of Revive's 'Marleezy?' Scroll through for detailed shots and be sure you're following @ReviveCustoms on Twitter for updates.