words // Brandon Richard
What happens when the two best shooting guards in NBA history meet up for dinner in Beverly Hills? We're not sure, but it does make for a rather interesting edition of NBA Style.
Last night, Michael Jordan and Kobe Bryant were spotted leaving Mastro's Steakhouse, where the two legends had dined in a private room. If you're keeping score at home, that's two stories about Michael Jordan eating in one day. What did they talk about? Smart money is on LeBron making that pass in Game 5 of the Eastern Conference Finals, but that's purely speculation. The bigger issue at hand was the fashion, specifically as it relates to MJ.
First, there's Kobe, who showed up in a white t-shirt, black pants and his 'Masterpiece' Kobe 9 Elite. Whatever.
Then there's the GOAT, predictably flooded out in a pair of ill-fitting pants that could have gotten him into Kid N' Play's Pajama Jam. Showing my age with that reference?
Truthfully, it'd be disappointing if Mike ever stepped out in denim that isn't tacky or slacks that aren't at least 6 inches too long. The same way Allen Iverson should never be seen without baggy jeans, a bubble vest and a fitted. It just works, and it's not really any worse than the fashion plays made by today's stars.
Seriously, I guarantee it was an hour of "That [expletive] scared to shoot!" Then Kobe said something about Picasso and MJ was like, "Well, look at the time."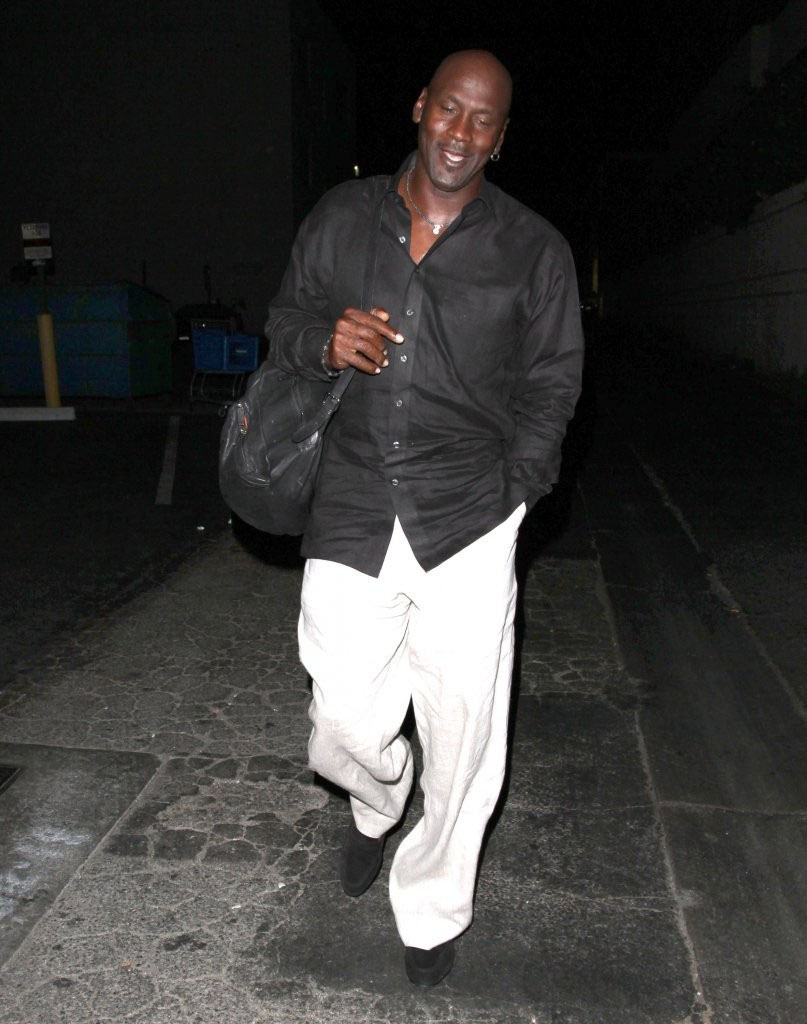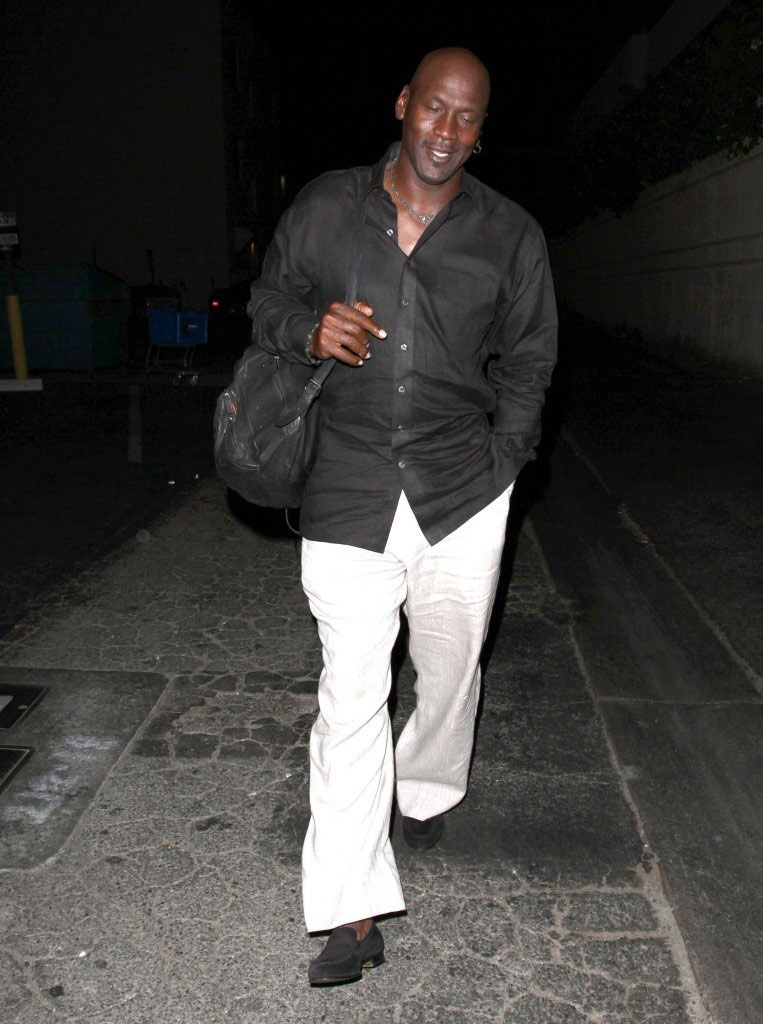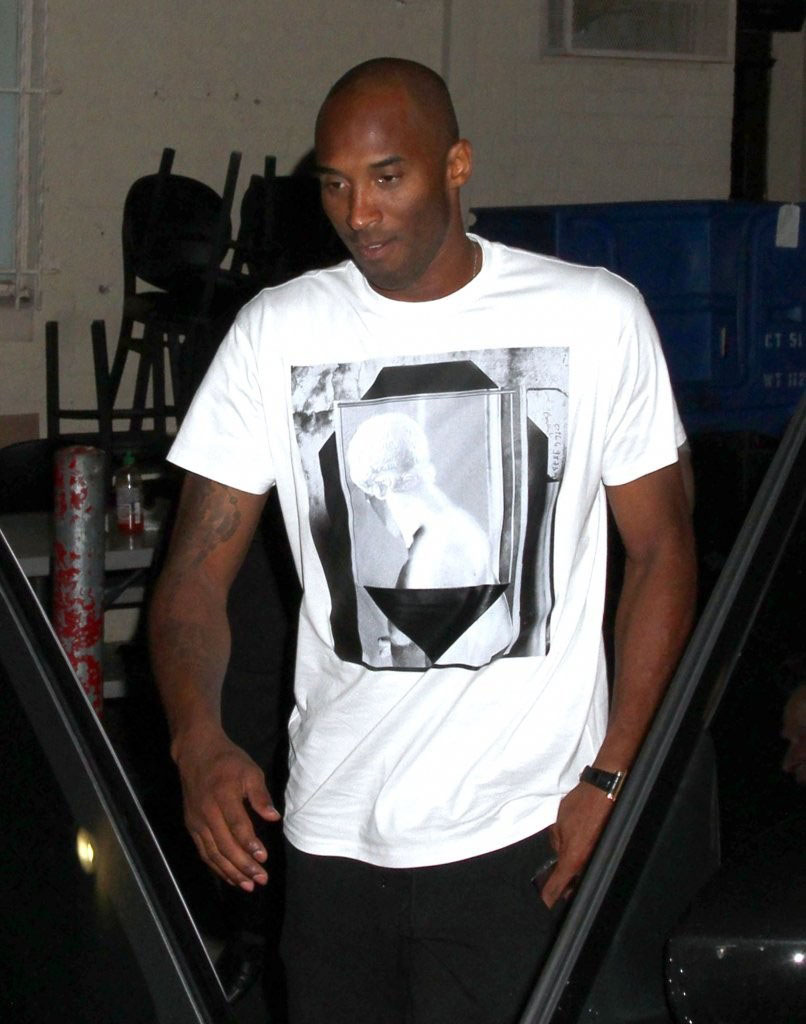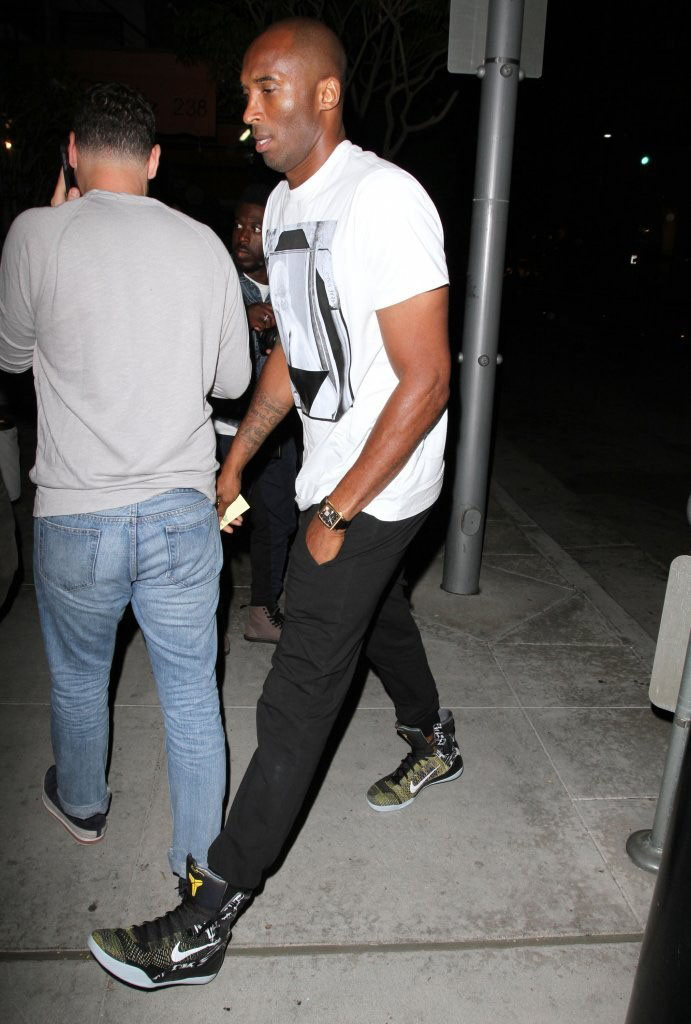 image via Zimbio