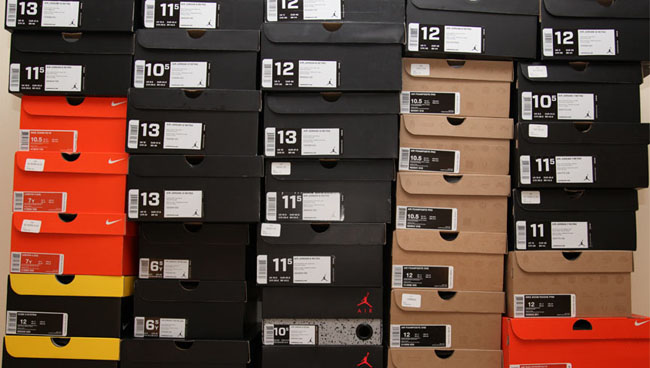 words // Zac Dubasik
We all know that there's a strong secondary market for sneakers. The whole reason resellers are motivated to snatch pairs from the rest of us is because there is such demand. But would you be surprised to hear that the secondary market is still growing?
According to Campless, eBay sneaker sales dollars will grow at a rate of 2.5% per month for the next year. That means in the next 12 month period, we'll see sneaker sales total $465 millon, compared to just $309 million in the previous 12 months.
Check out the full story for details on how they arrived at these numbers. What are your thoughts? Do your observations on the popularity of sneaker sales on ebay coincide with the research being done by Campless?