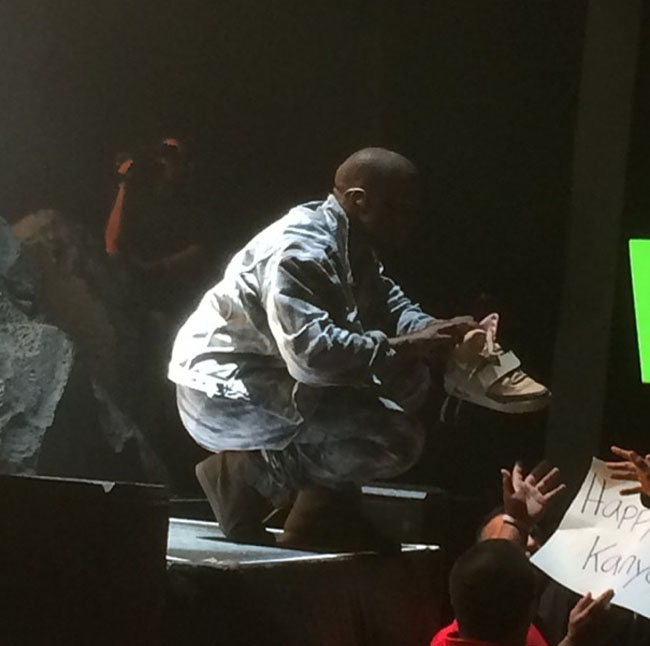 words // Zac Dubasik
If there's one thing we know about Kanye West, it's that he's a good sport. As proof, you may remember a few weeks back when he signed a fan's Red Octobers, despite the fact they were fake (which he let the fan know).
He probably slept a lot easier after his XGames performance in Austin this weekend, when a front row fan handed him an Air Yeezy to sign. And this time, it turned out to be real. Now, if Kanye could only get fans to start handing him pairs of adidas...
via Nice Kicks