words // Brandon Richard
After he was taken 2nd overall by the Milwaukee Bucks in Thursday's NBA Draft, Jabari Parker was officially introduced to his new home fans ahead of today's game between the Brewers and Colorado Rockies.
Tapped to throw out the first pitch, Parker took the mound in the 'Barons' Air Jordan 1 — a great look considering the colorway was inspired by Michael Jordan's short stint as a major leaguer.
How did Parker do? Not so well. The ball hit the dirt and skipped its way to the plate, mainly because Parker pitched as if his agent reminded him that there are still papers to sign right before he took the field. Can't blame him.
Jordan Brand announced the signing of Parker just hours before the NBA Draft.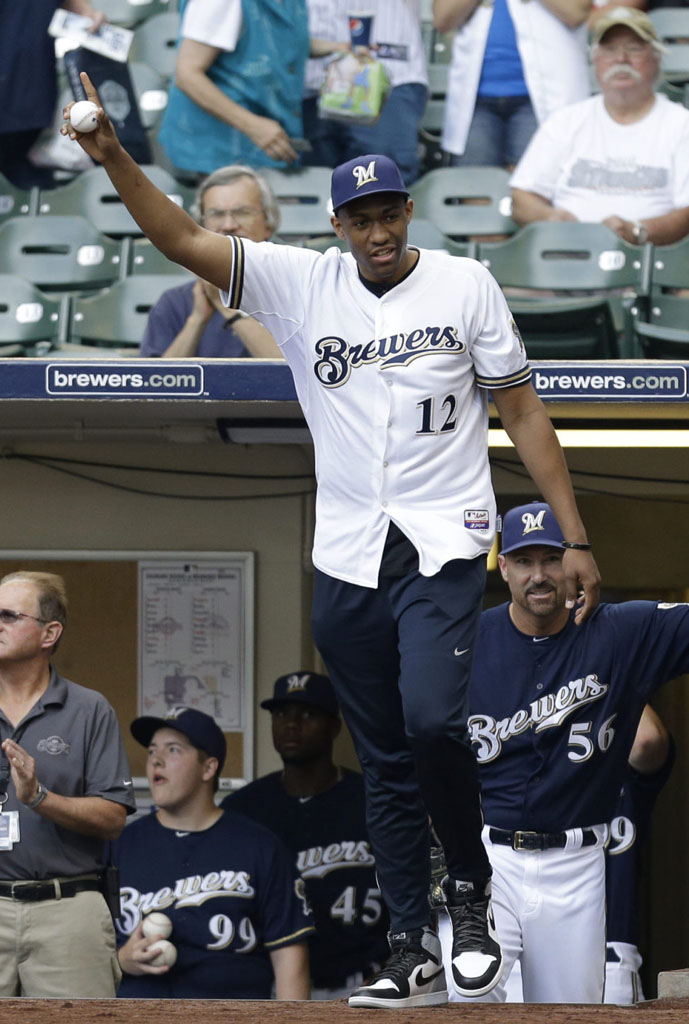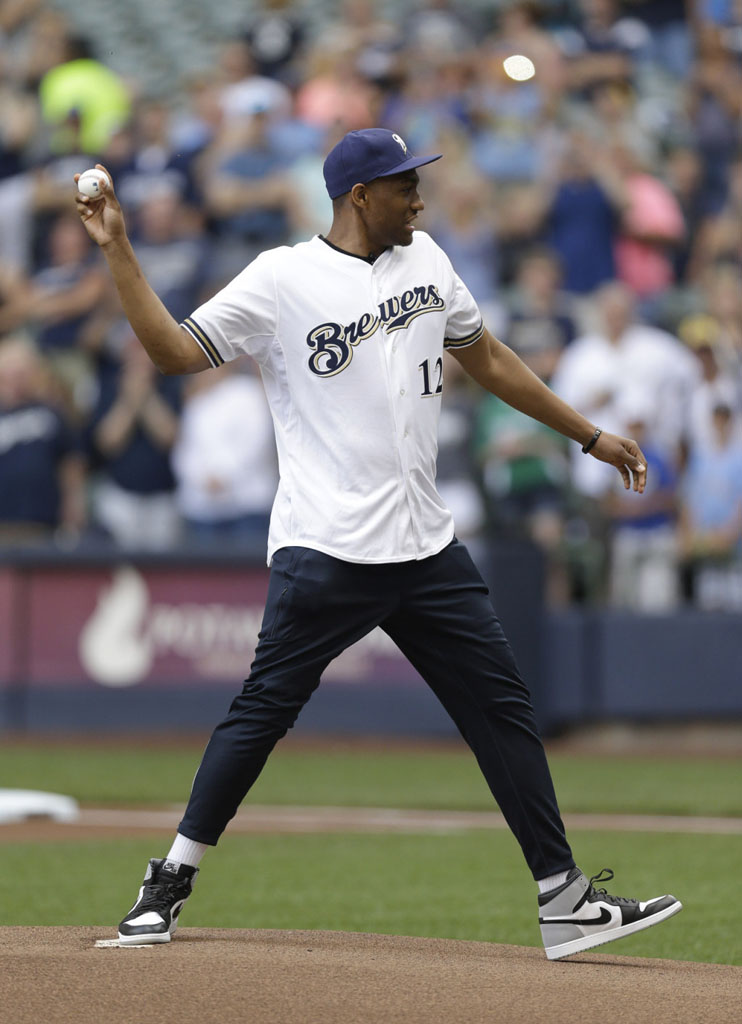 images via Mike McGinnis for Getty