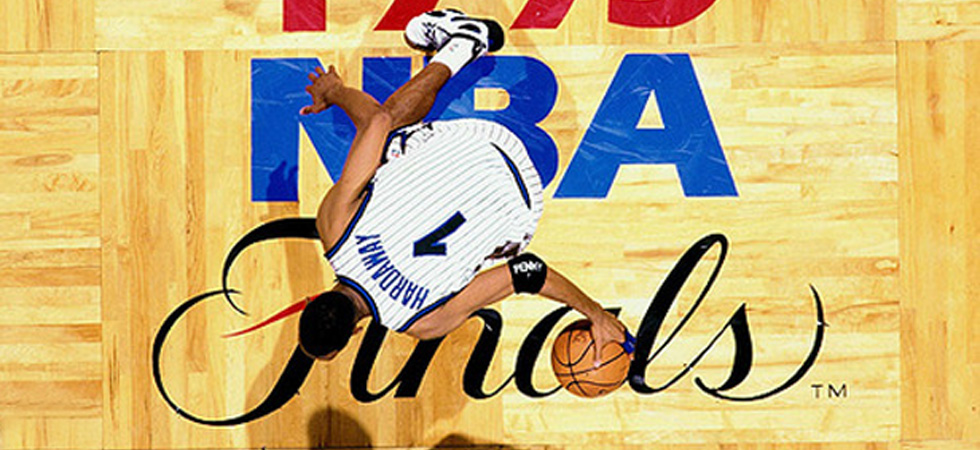 words & interview // Nick DePaula
The great thing about sports is that everyone can have their own opinion and weigh in with their take, whether it's ranking the greatest players of all time, this summer's rookie draft class or even picking a winner in this year's NBA Finals, which tips off tonight at 9 PM EST on ABC.
While you may have enjoyed reading our own Finals picks earlier today, we also wanted to get the opinion of someone a little more qualified -- someone who's actually been there -- Penny Hardaway. He helped carry the Orlando Magic to the NBA's biggest stage in just his second season, and he's kept a close eye on the league ever since retiring.
After discussing his newest signature sneaker, the Nike Lil Penny Posite, I couldn't help but talk some hoops with Penny Hardaway while I had his attention. As always, Penny's got a coach's lens as it relates to lineups, the impact of role players and how he sees this year's Finals shaping up. Read ahead to get his take on the Heat and Spurs matchup and this season's NBA Playoffs.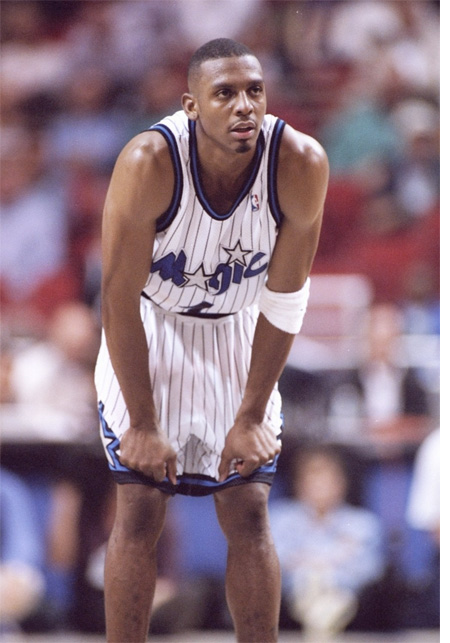 NDP: You're still really involved with the game and you're also coaching. I assume you've been watching a lot of the playoffs?
PH: Oh yeah! Oh yeah.
NDP: What'd you think of the Playoffs so far? The 1st Round was one of the craziest rounds I'd ever seen.
PH: Yeah! And it just showed that a lot of the younger teams around the league, especially the Hawks and the Wizards, they made a bunch of noise. Indiana was almost perfect throughout the first half of the regular season, and then they went from looking flawless to not being able to really pull it together as soon as the Playoffs started. They really had some tough series.
It was just really crazy to see what was going on, and Golden State versus the Clippers, and OKC against us, the Grizzlies, it was amazing. For Dallas and San Antonio, there were a lot of games that were woulda, shoulda, coulda, if it was just one bounce of the ball the other way.
NDP: Was there anyone in particular that you think really stood out so far, whether it's someone that was new to the playoffs, or even a guy like Tim Duncan, who's continued to play at such a high level all this time?
PH: Tim Duncan impresses me because our league is getting younger, and I do understand that he's a veteran and he knows how to win, so his veteran play can overtake all of the youth and athleticism in the league. But he's just so impressive with the way that he goes about his business. For him to still dominate the game on both ends of the floor is incredible.
Guys that come to mind that were impressive – I was really impressed with Blake this year. Blake came to play and was a lot better this year than he has been in the past. I think with Doc Rivers being there giving him an extra boost helped, and Blake really improved his jump shot too. I was really impressed with how he played really well.
He's a star, he's not a superstar yet, but he's on his way. He's given me the notion that, "Hey, I'm serious about this. I'm working hard to get better, and I really want to win a championship." He was really impressive. On the East coast, the Wizards were impressive as well. Jeff Teague on the Hawks really played strong, and Paul Millsap too. He really impresses me as well, because he has a slow and methodical game, but it's very lethal. He gets the job done.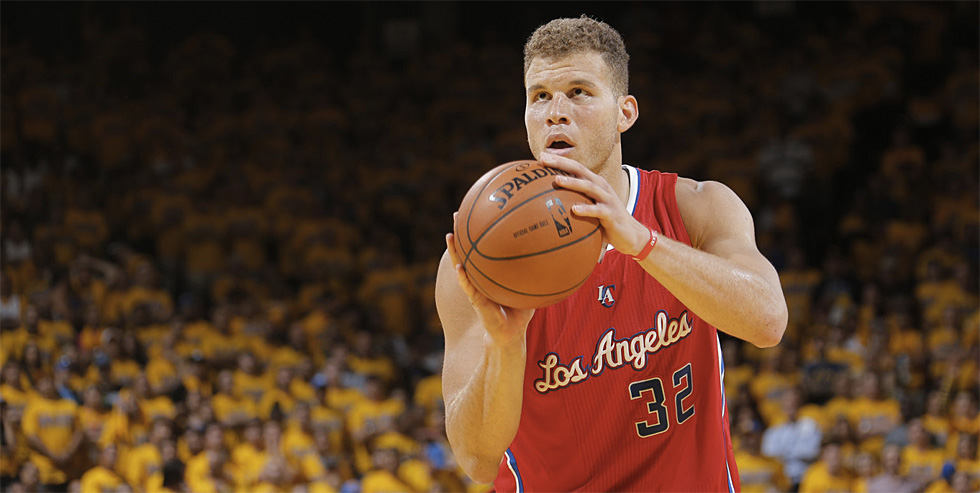 NDP: As we get into the Finals now, what are you expecting to see from both of these teams?
PH: I think Game 1 is probably going to be the best Game 1 of the Finals that we've had in a long time. With Tim Duncan making the statement that they're "going to do it this time," and LeBron and those guys taking offense to it, it's going to be a knockdown, drag-out fight this first game. Miami knows that they have to strike first to try and put the fear in San Antonio, and get the mindset right for them. If they go in and win Game 1 on the road, they have the Spurs right where they want them. If the Spurs blow them out or beat them, then Miami is worried. I think Game 1, with the comment that Timmy made, has heightened to another level.
NDP: And you usually don't see him say stuff that's that strong, so it was really interesting to see how bold he was.
PH: Yeah, it was! But then they started backing out of it a little. [laughs] Like, "We don't want to piss these guys off." No, stick to your guns! [laughs] If you feel that way – you said it – then stick with it and play the game. It doesn't make you a bad guy.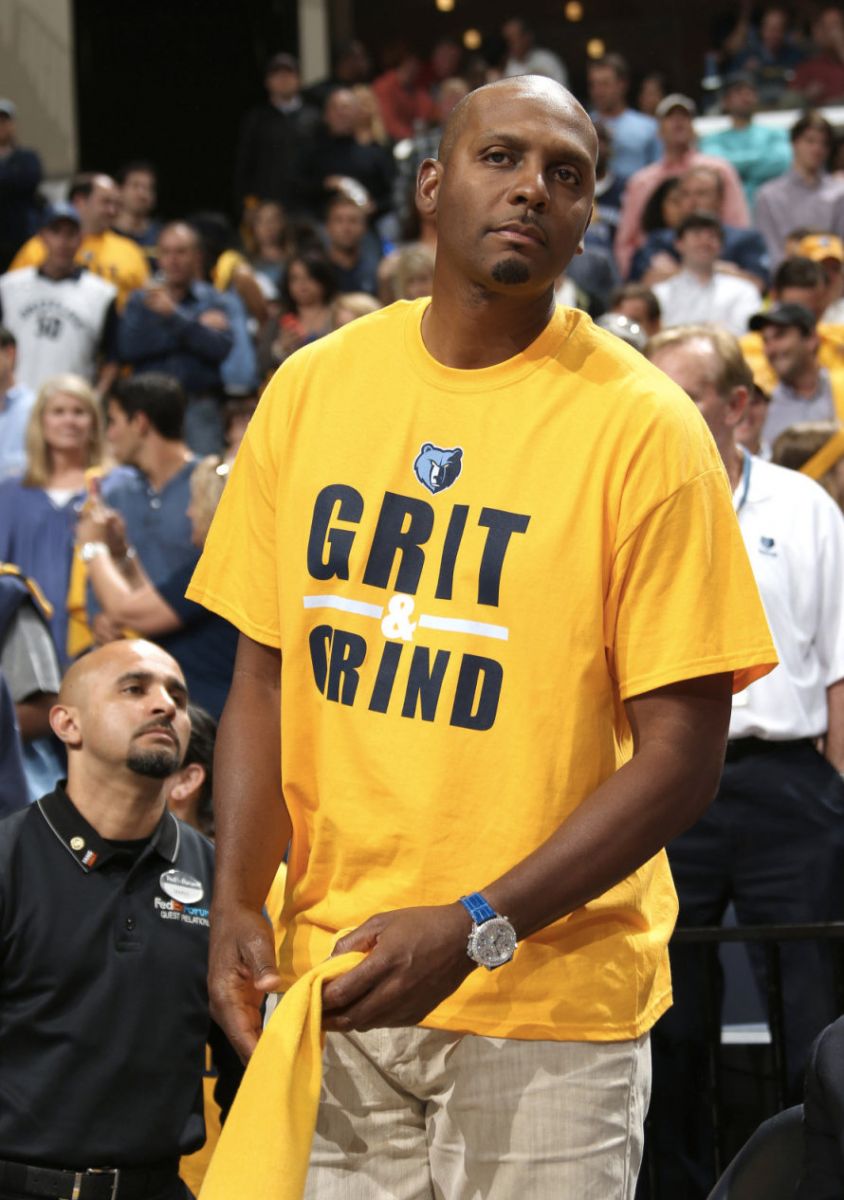 NDP: As long as you don't cross the line like Lance was, then you're good.
PH: Yeah, Lance is a nut. [laughs]
NDP: You've gotta make a prediction though. Who do you think is going to win? I think Spurs in 6.
PH: I'll say...the Heat in 6. I just think that if they play the lineup that they played against Indiana, with Rashard Lewis at the 4 and CB at the 5, those guys can get hot. Everything is an if. The Spurs can get hot too. Nobody can get hotter than Danny Green last season in the Finals! Nobody! [laughs] Then, you had Gary Neal and Kawhi Leonard also making 3s.
Miami can get that hot with their guys, Ray Allen, Battier and Rashard Lewis. Those guys can knock down a bunch of 3s. I just think that the Heat are a better defensive team, and the Spurs have defensive stoppers, like Kawhi Leonard, but overall, they're not as great of a defensive team. If Timmy gets in foul trouble, who's going to guard the middle? Splitter can't guard the middle, and Bonner can't guard the middle.
I just think that LeBron and DWade can take their games to a different level, and who on the Spurs can take their game to another level? I know they can do it collectively, but who can really take it to that 30-point level? Timmy tried to last year.
NDP: That's the tough thing with the Spurs, and Manu kind of struggled in the Finals last year. To me, he'd be the guy that can step up and hit those big shots and elevate his game, but you just don't know after last year.
PH: The Spurs are definitely the deepest team, for sure, but the Spurs rely on jump shots to win games. If they're making their 3s, then they're good. If they're not, then they're going to look like they did in games 3 and 4 against OKC – blowouts. [laughs]
NDP: You've been doing some broadcasting work with NBA TV and TNT as well, is that something you're planning to do more often, or is it something to keep you busy when you're not coaching?
PH: It has been something that was keeping me busy when I wasn't coaching, but I do want to do more of it in the future. I've been coaching Lester Middle School [in Memphis], and I really had to coach and be there. I don't know what I'm going to do this fall. I'm still trying to make up my mind.
If I'm not going to coach, then I'd like to do more. I wasn't really ready for a full-time job, like how Grant Hill and Shaq have done, so I never really fully committed to it. To go in there now and then once a month and do three or four shows, that's fine for me right now.
NDP: I know you're involved with the Grizzlies franchise, have you given much consideration to looking into a position with the organization or the front office?
PH: There has been more consideration on that actually, because I've been speaking to Rob Pera, who is the majority owner. Me and him are communicating really well, and I really don't know. I have so many things that are on my plate, that are all positive. I just have to figure out what I really want to do.