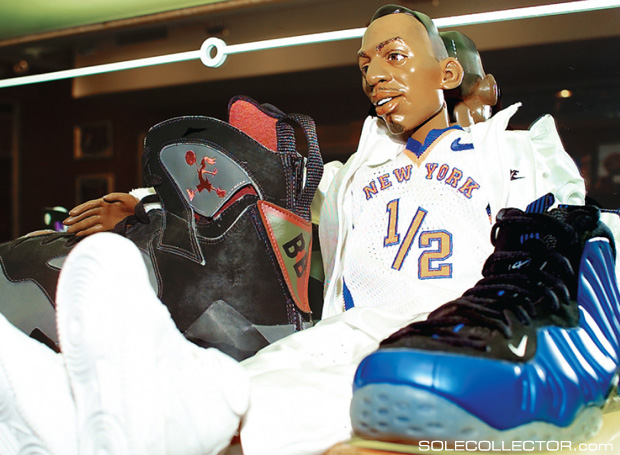 words & interview // Nick DePaula, Zac Dubasik & Steve Mullholand
as published in Issue 25 of Sole Collector Magazine
When it comes to classic commercials, the 90's were certainly a groundbreaking time for the footwear industry. We saw brands like Converse take on more daring campaigns like their Grandmama spots, and of course, Nike dominated much of the decade with their lighthearted and hilarious approach to the small screen, spearheaded by their ad agency Wieden + Kennedy.
At the very cream of the crop were the Lil Penny commercials that launched in tandem with Penny Hardaway's iconic signature series. But just how did they come about, and who was in the running to voice the character eventually made famous by Chris Rock?
With Nike launching the new Lil Penny Posite tomorrow, we had to dig up our Issue 25 cover feature with Penny Hardaway, where he told us all about the behind-the-scenes of the legendary commercial series: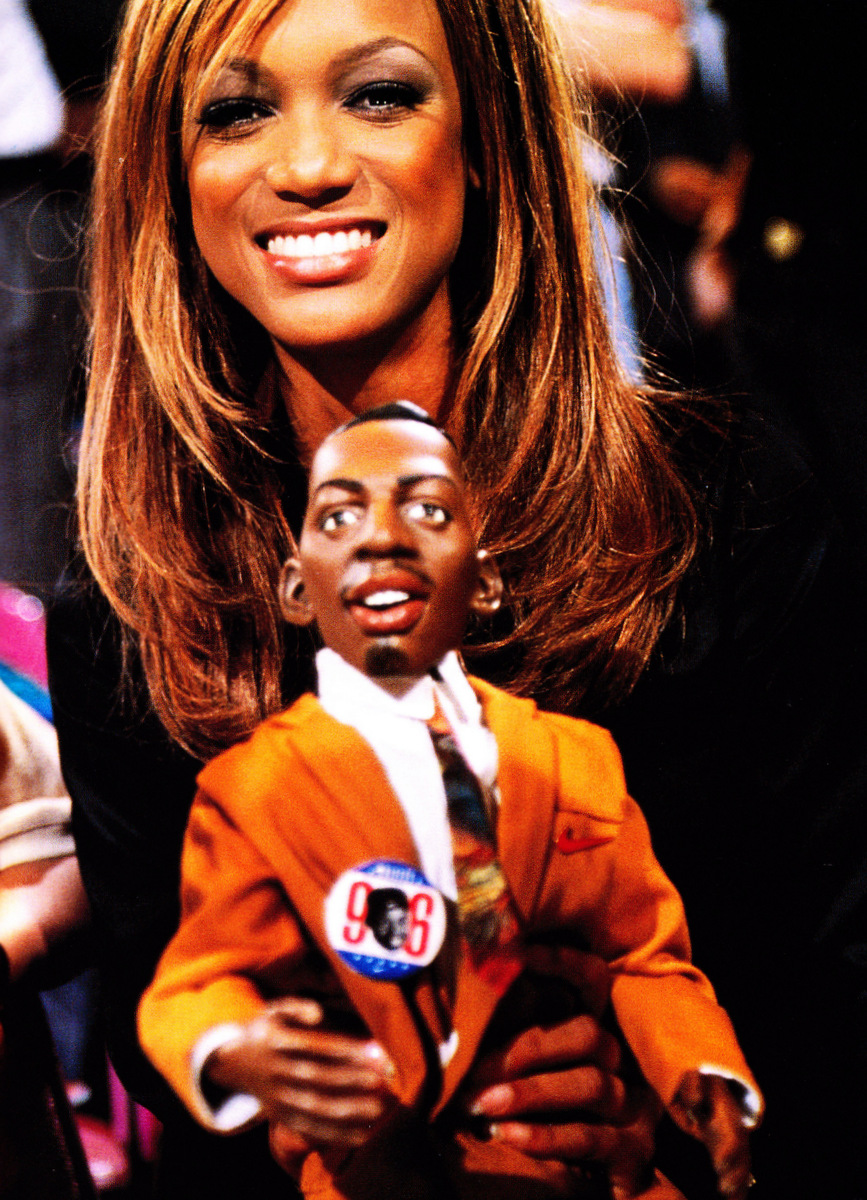 Nick DePaula: What did you first think about the Li'l Penny commercial idea? Was that something that you knew right away would be huge?
Penny Hardaway: You know what, I thought it was going to be really funny, but I didn't really know how big it was going to get. Comedy just sits well with a lot of people when you add that humor into your commercials. When I was doing the commercials, I was actually laughing, so I knew that at least people would think they were funny. But I never expected it to get that big!
NDP: What did you think about the more serious commercials, like how Michael always had a real serious commercial for his shoes?
PH: I really liked a lot of Michael's commercials, but for me I just like having that humor. I loved "The LeBrons" that they did. And people don't want to see a serious commercial all the time; they want to laugh. But, Michael was a tough competitor, and that was just who he was. With mine, it was more of an alter-ego of me, as I was just more quiet, and then there was the alter-ego that was just more crazy.
Zac Dubasik: When you found out Li'l Penny would be voiced by Chris Rock, were you excited?
PH: I was! Back then, we had Martin Lawrence, Damon Wayans and a couple of other comedians that really wanted to do it, but they were asking for a pretty substantial amount of money, and right away, Chris Rock just said, "Ok, I'll do it!"
At the time, he had no idea that it was going to be that big. He just looked at it and thought, "This is going to be pretty sweet working for Nike," but it just happened to turn out to be so much more than that, and it was great to have him on board. He wasn't as huge then, either, as he is now.
Steve Mullholand: Now, of course, he probably would command a pretty big paycheck too.
PH: Oh, yeah.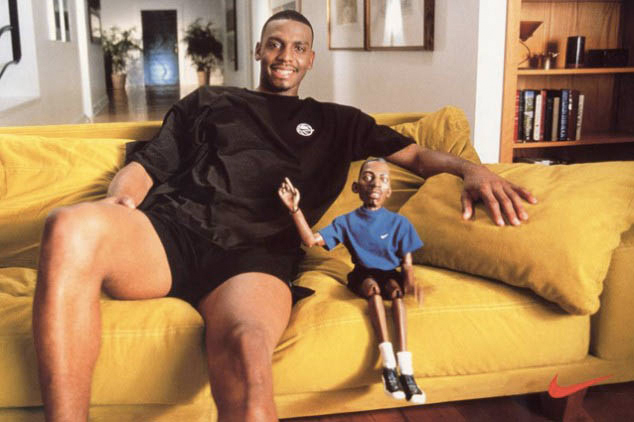 NDP: Those other guys are probably wishing they would've just done it, too.
PH: Oh, for sure. [laughs]
NDP: What do you remember about the "Frozen Moment" commercial for this shoe?
PH: Oh, that was the best. It was in slow motion at the park, and Li'l Penny was blowing a bubble and then setting off the rocket. Those were all just too funny.
SM: How much fun was it doing those commercials? Was it a lot of work?
PH: Oh no, it was actually really easy, and I always wanted to do them because I knew how much everyone loved them.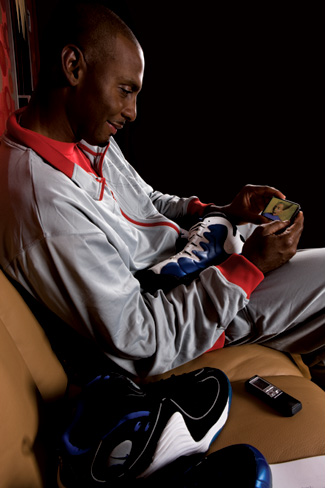 NDP: Would you just do them in one day?
PH: Well, it depends, because sometimes we would just shoot all of the commercials in about a week. Sometimes I would just go to L.A. for the whole week, and we'd do all of the commercials at once. Those commercials were just great, and everyone loved them.
ZD: How important do you think Li'l Penny is to pop culture?
PH: This little dude put a lot of laughter into a lot of people's lives. Everywhere I go, people still talk to me about Li'l Penny. Those commercials were the funniest commercials I had ever seen. As far as me just being a basketball player, I'm not a comedian or an actor or anything, but this character brought so much to the table.
The way Chris Rock's voice sounded and the things they would have him doing in a commercial, like blowing a bubble or stepping on a rocket, were just so funny. All these things were just crazy, and you began to think he was actually real, just walking down the street with me. [laughs] In the commercial, I might call him and say, "Oh, are you having a party?" and he'd say, "I'm going through a tunnel, I can't hear you, call me back!" [laughs]
Those were just too funny. And then with Tyra Banks in them, and he'd just say, "That's Tyra Banks fool!" Chris Rock was great because it was the comedy from Li'l Penny that made everyone love those commercials. I was also playing well at the time, which helped, but I never really had to even say a word in the commercials. Li'l Penny did everything.
SM: Do you ever think about where your shoe line would be if you didn't have that backing from Nike and the commercials with Li'l Penny?
PH: I still think they would have sold, but not like they did with Li'l Penny. There's just no way it would've been close. Everyone will still stop me and just say, "Li'l Penny, Li'l Penny, Li'l Penny! Those were the funniest commercials!"
Check here to view every Lil Penny commercial.