words // Zac Dubasik
In the comments, we constantly see accusations of shoes that will only sell out thanks to being limited and hyped. Sometimes, it's in reference to shoes we actually think are great. But sometimes, we agree. There are shoes that, had they been general releases, without the name of a collaborator attached or limited quantity available, most likely would have sat untouched by the sneaker community.
While it may seem like an insult to call these shoes out, it's actually a testament to the power of the hype. If you can get people lining up, and paying outrageous resale prices, for a fairly unremarkable product, you're doing something right. Check out our picks, and let us know if you agree.
Air Jordan 4 Lasers
Just because you can laser something with basic graphics doesn't mean you have to. The Air Jordan 4 was doing just fine, as is, without looking like it was scribbled on. Yet it still sold and resells today, thanks to the limited amount available.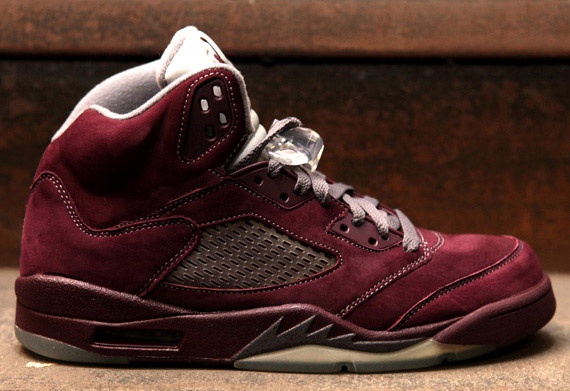 Air Jordan 5 Retro LS - Burgundy / Flint Grey / Silver
During the mid-2000s, Jordan Brand briefly flirted with a LS, or lifestyle, series of retros. The shoes were released in limited numbers, and typicaly featured off-court friendly colorways and materials, and were accompanied by matching apparel. Sure, the thought of a head-to-toe outfit that matches this shoe is funny, but it still has gone down as one of the most ridiculed colorways in the history of the line.
Air Jordan 1 Retro XQ
Other than possibly being produced there, the Air Jordan 1 has about as much to do with China as the Knicks have to do with the Playoffs. But as an emerging market, with upwards of 300 million basketball players, it's easy to understand why Jordan Brand would want to do something special for their overseas fanbase. The design took a more-is-more approach, with no panel left untouched by nonsense, and sold out all 240 pairs immediately.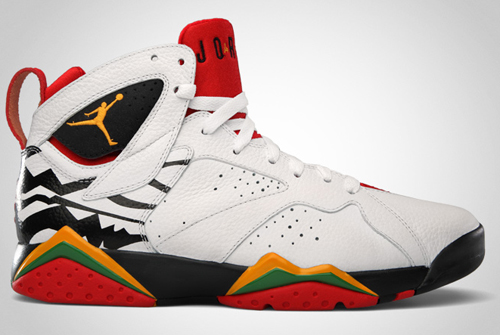 Air Jordan 7 Retro Primo
The Air Jordan BIN23 7 looks like a shoe that was a custom gone very wrong, then abandoned half way through. Only it actually released, and sold out, thanks to #1, being ANY Air Jordan, and #2, being very limited.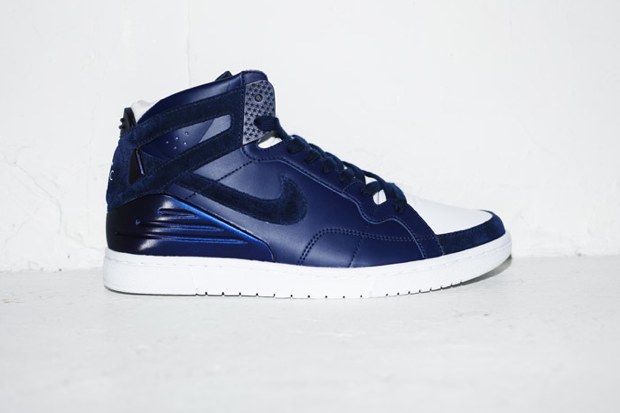 Nike Zoom Air 94 Hi Supreme
Following a series of classic collaborations, like their Dunks and Blazers, that were actually great, Supreme basically pioneered the art of selling shoes on hype and name alone. And the SB 94 is a perfect example. The silhouette, reminiscent of a takedown of an early '90s basketball model (with the addition of a heel counter which appeared to be designed decades later), was actually a new model – kind of like those shoes you only see at the outlets, which look like a retro you've never heard of. And yet it still sold.
ASICS x Ronnie Fieg Gel-Lyte III 'Selvedge'
Ronnie Fieg deserves major props for making the leap from buyer of a less-than-prestigious NY retailer, to heading up his own retail concept. Fieg has made his name as a collaborator able to sell out any pair of ASICS, New Balance or PUMA bearing his name. Had this colorway been mass produced and easily available, chances are it would have sat on shelves. But this is the sneaker world we're talking about, where you can find a couple hundred people to buy anything with a "limited" tag.
Swizz Beatz x Reebok Kamikaze 3
When Swizz Beatz unveiled the Kamikaze 3, many longtime Reebok fans groaned. What they really wanted were actual retros of the Kamikaze line. The fact that the first launch was limited though meant it'd sell out in a matter of minutes. But those later, less limited launches? Well, probably still available at the outlets.
Nike Supreme Tennis Classic
For their Tennis Classic collaboration, Supreme took a silhouette that no one in the sneaker world has cared about before or since, added a logo on the heel and hangtag, and sold them out instantly.
adidas Real Deal - Damian Lillard ROY
In paying tribute to Damian Lillard's Rookie of the Year award, the story of his career was told through the colors of his high school, college and NBA teams. The problem is that a good story doesn't always make for a great visual design. Luckily, limited numbers are all that's usually required for a sell out.
Nike Air Foamposite One Supreme SP
For their 20th anniversary, Supreme – a brand that's long touted its skate authenticity – collaborated with Nike on one of the most classic models from Nike's basketball archives: The Air Foamposite One. (No, not a skate-tuned version, the regular retro basketball one.) And for the design? Bootleg Versace print. Not only did they sell out, they shut the release down before it could even happen.