words // Nick DePaula
Next month, our good friend and fellow sneaker enthusiast George Kiel III will be hosting his first annual 3-on-3 charity basketball tournament in Austin, Texas, with several NBA players on hand in attendance and a lengthy list of giveaway items featuring game-worn sneakers, authentic jerseys and everything from custom iSlide sandals to custom elite socks.
The Kick & Roll Classic, now open to teams hoping to enter, will feature a 3-on-3 hoops tourney from 1-7 PM on Saturday, July 12th, with NBA players like Josh Childress and Kendall Marshall lending a hand as guest judges awarding prizes to the players with the best shoe game.
The event will be benefitting Habitat For Humanity, a charity that helps to provide housing and furniture to low income families, as a tribute to Kiel's late mother Debra.
Be sure to stay tuned for more on the tournament and for a look at all of the best sneakers worn throughout the weekend.
You can register your squad now at KickRoll.com.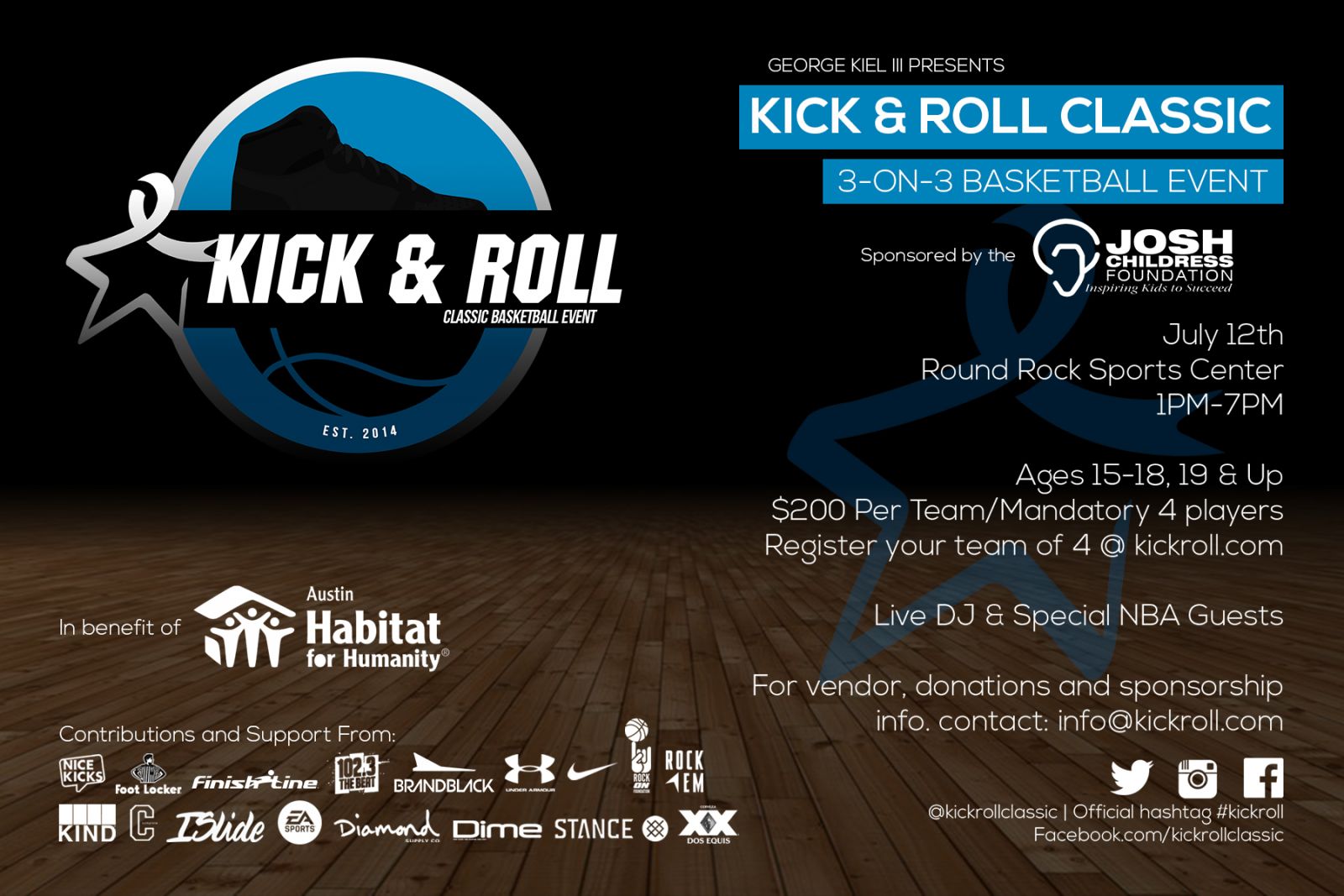 A few of the giveaway items that will be included: