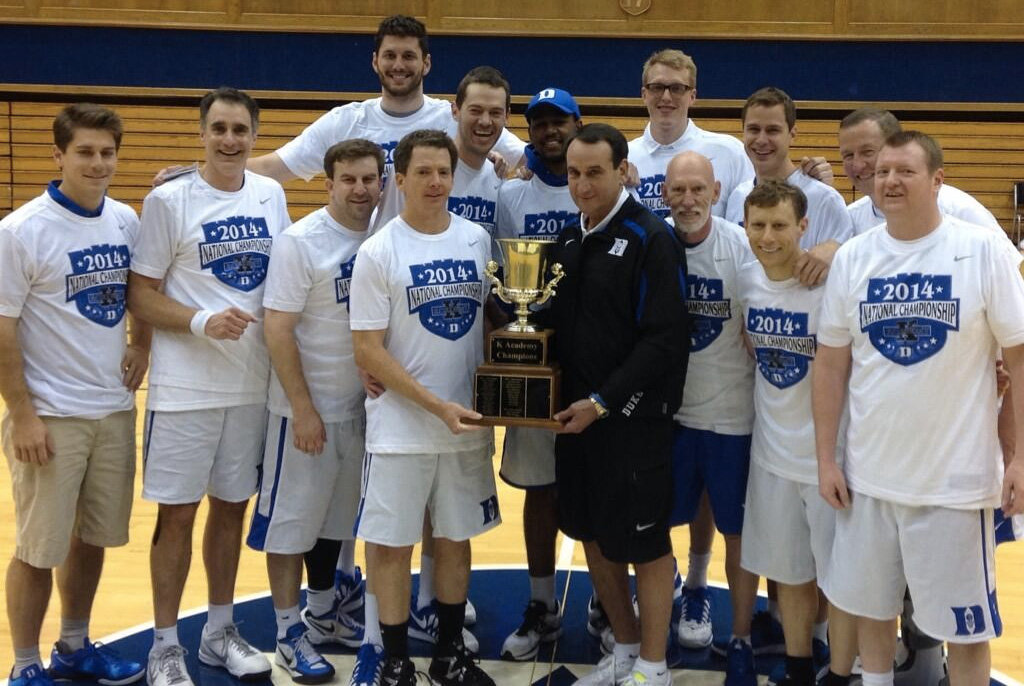 words // Nick DePaula
This past weekend, a bunch of guys over the age of 35 gladly plunked down 10 stacks for "tuition" to the annual K Academy, a fantasy basketball camp in Durham hosted by Duke Blue Devils Coach Mike Krzyzewski.
Now in its 12th straight year, the K Academy continues to give Blue Devils diehards a chance to interact with former players, play on the actual Cameron Indoor Stadium floor, and receive hands-on coaching from whom many consider to be one of the game's greatest basketball minds.
In addition to what was probably one of the most awesome 5-day experiences of their entire lives, each camper also began the festivities with a duffle bag full of Duke gear for the endless drills and scrimmages, which included a pair of both the Duke-exclusive LeBron 11s and KD VIs. (Which are actually just NIKEiDs -- but don't ruin it for the guys.)
Judging by the above photo from @DukeBluePlanet, perhaps the hoopers also didn't care for the LeBron 11s on-court, or maybe they're planning to unload their pairs on eBay to get back some of that $10K investment.