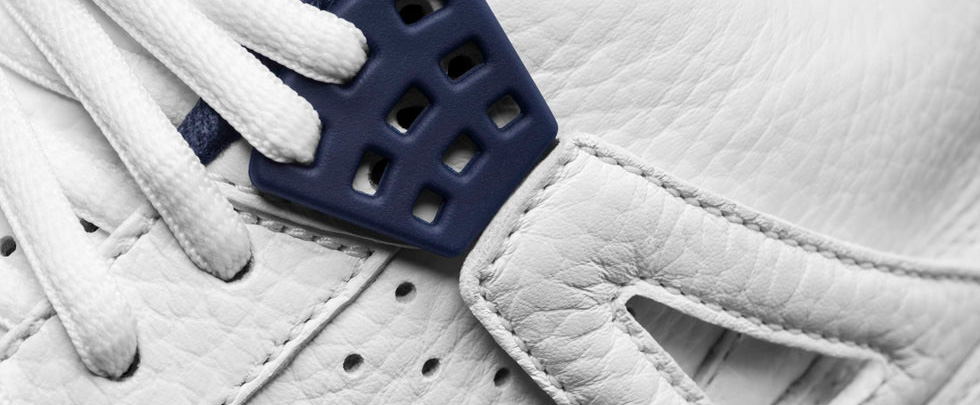 words & interview // Zac Dubasik
For years, Air Jordan fans have clamored for more faithful reproductions of the originals when it came to retros. The lack of exactness hasn't stopped retros from selling, but you couldn't argue that the shapes, materials and even certain details like logos were the same as they were originally designed.
In response to the value placed on their loyal supporters, Jordan Brand is about to make that all change, beginning in the Spring of 2015 (which also happens to be the 30th anniversary year of the original Air Jordan). What we are talking about is a remastering of the Air Jordan line, in which Jordan Brand is taking a higher level, holistic approach to the way their retro product is produced, with the aim being to make great products even better.
We spoke this afternoon with Dave Schechter, VP of Jordan Footwear, and Jeff Atienza, Jordan Brand Product Line Manager to talk about this new initiative. It wasn't an easy process, but it's one they've been proud of, and excited for fans to get their hands on. Check out our exclusive interview and images below, and let us know what you think of the concept.
Zac Dubaik: Is this remastering of the retros limited to particular shoes, or is it the way they'll all be done?
Dave Schecter: We are going to be remastering our whole retro line starting Spring 15. It's comprised of a couple different factors. One, we have the most highly qualified colleagues in Asia at the factory level who are working on our retro products. We have really high standards for production and quality controls. That's one big part of it, and that kicked in last year actually, so we've been doing that for a while. And then the next piece is that we're going to be, starting with Spring 15, all retro models in men's are going to be redone, meaning new materials and getting as close to the original construction as humanly possible. It's a pretty big deal.
Why was Spring 15 chosen as the time to launch this new method?
DS: There are a couple reasons. One is that is the fastest we could do. Over the years, original tanneries have closed, so we can't have the exact same materials, because the vendors don't exist. There's been consolidation in the industry. We have to test all of those materials for wear and tear and performance and colorfastness. There are all kinds of things we have to go through in order to get ourselves geared up. We had to work with all of our factory partners and get all of the stuff ordered.
There's a lot of lead-time when we take on something of this magnitude. It happens to coincide with the 30th anniversary, which is great. But we were moving as quickly as we could, and quite honestly, we're always looking for ways we can improve. And we are all very away here at the brand of some of the perceptions of the valued consumers that we have, and they felt like some things had been slipping. And in some cases that was true.
One of the biggest things we've heard over the years is that everyone wants our product to be in its best possible state. We've been doing a really great job, I believe, as evidenced by the support that we have for the brand. But we looked around, and looked at what was going on, and asked, "Can we a better job?" And the answer was "Yes."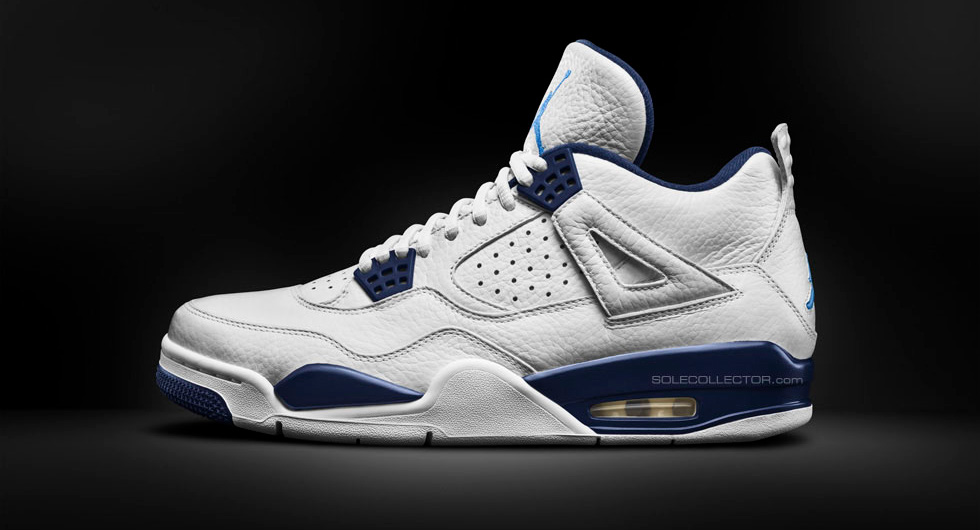 What are the first models that we'll see this remastered approach with, and why were those models chosen?
DS: The main models for the season will be around 7s, 4,s and 10s. That's the way that Jeff planned the line, and that's what we ended up doing. But everything that comes into the line from that moment forward will be in that remastered sense. There's a couple other things that we've got cooking, but those are the key models for the season that we'll kick this thing off with. … Whether it's a new color, or whether it's an OG color, it's about getting it as close to the original form as we possibly can.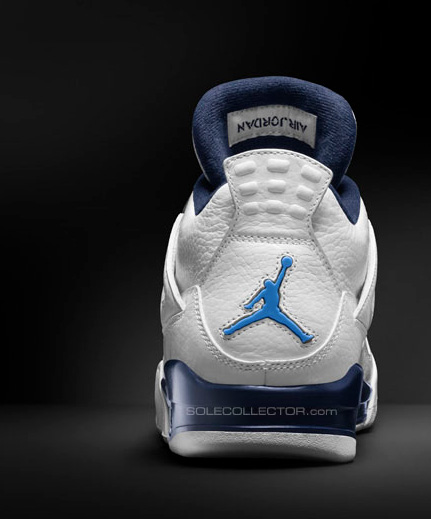 What was the starting point for recreating these shoes?
Jeff Atienza: When we first started this approach of remastering, we were able to go into our archives, our Nike DNA, where they have all of our OG product, and really comb through every single original, retro, and compare it to what we've been doing lately. That gave us a great sense in terms of what has changed. Dave mentioned tanneries closing, but there are also the molds. Some of these molds are 10, 20 or almost 30 years old. Some of them get thrown away and we have to rebuild molds. Things change for best practices along the way. As we move into 2015 and the 30th anniversary of the brand, we're trying to get back to exact replication of each of the models that we retro.
As you were comparing the newer retros, was there any particular area that you were finding the biggest differences in?
DS: A lot. To Jeff's point, when molds are destroyed and you have to redo the molds, sometimes little things get lost in the translation. And all of those little things end up being significant when you put them all together. There was no one thing that jumps out at you, but there's little things in the shape here, or there might be things in the construction method.
I'd asked Jeff to take a look at the mold on the back of the 4, on the Jumpman. I said, "What do you see is wrong here?" I said that every Jumpman needs to have fingers and shoelaces, because that's the way the logo is. And that had, over time, slipped a little bit. These are things that all add up to being a big thing.
JA: The actual design lines and stitch lines – a lot of it is best practices for the factory and construction. But back when they were OG, we weren't making as many as we are now. So in terms of how they're developed and how they're created, it's changed a little bit, and we need to get back to that attention to detail on the intended lines and intended stitches, just because it has changed. I would say more from the upper construction standpoint, stance, and design lines, is where we really looked to nail it.
DS: Not to mention, there were [methods] being used back in the day that are illegal now. We can't do it like that. We can't do it exactly, and in fact, we don't want to. We've gotten a lot more environmentally friendly over the years and things have changed. So, when we say it's about getting as "close to" as we can, there are those things that are very important to us.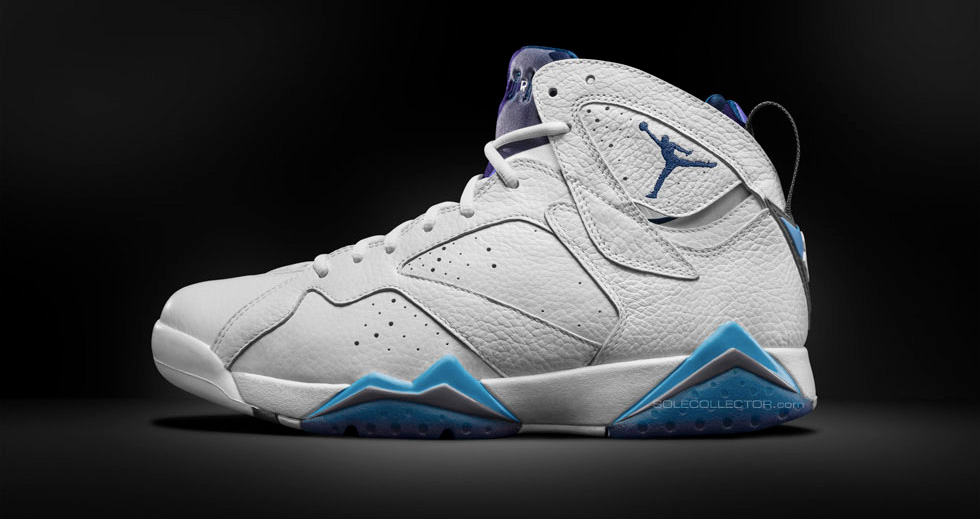 You mentioned the Jumpman on the heel of the 4. Does that mean we'll be seeing the Jumpman rather than Nike Air?
DS: Well, we've had Jumpmans on 4s. It's really going, "Can we improve it. Is that possible?"
Out of the 4, 7 and 10, did any present bigger challenges than the others?
JA: I wouldn't say so. It's the small details that end up becoming a bigger deal. Our consumers are so savvy. They know when a Jumpman is missing, or when a Jumpman is too big or too small, or when fingers or laces are missing. I think it's just a combination of a lot of small things. One example is the AJ 1. It's changed over the course of time – minor things. But we want to ensure that, moving into when we re-retro it, that it is as exact, stitch for stitch, as possible, from the heel tab, to the vamp, to the materials we're using. And then also, how it's constructed with the backers and reinforcements.
Will this new method of retro be branded in any particular way?
DS: We haven't really branded it or anything. If we were to call it something, it's called "doing our job." That would be what I would use. We have a pretty high standard, and that's always been in the Jordan Brand from the day it was created. Everyone has had a real high standard for what we do, and it all comes from Michael himself.
We're aware of the opportunities we have to get better. We are aware of what folks say they'd like to see from us. And we listen. This is one of the biggest things that we've been asked to do, and we're going to do our best. And I believe that is our job, to get better every single day. Like I say, we've been putting out great product. The goal is to make great product even better.
There are three things that we had as a bit of a criteria. You needed to be able to see that the product was better right away. You needed to be able to feel it, that it was better, right away. And you needed to be able to smell it. You needed to have that experience when you opened the box – that fine leather smell hits you. And when you hold it up and smell it, you need to be like, yeah, that's what this should smell like.
We're real sensitive to the fact that these are the most important shoes, we believe, in sneaker history. We believe that it's really critical that we treat them with the utmost respect in how we build them, how they're packaged, and the experience that folks have with the product. What we're really excited about is that everyone is going to get a better product, it's going to be more comfortable, and it's going to last longer. The value piece we don't really talk about that much - a lot of times it's about what's the color. But these are products that are going to last even longer because they're made better. We're really excited about that.
One of the things that's a part of it is that we have certified lines over in Asia. The most experienced and most highly skilled workers in that factory are trying to get on those lines so that they can build Jordans. It's something that we're rolling out in as many factories as possible, and it's been a tremendous success for us. We are seeing real strong improvements across the board in all of the data that we get back around quality control.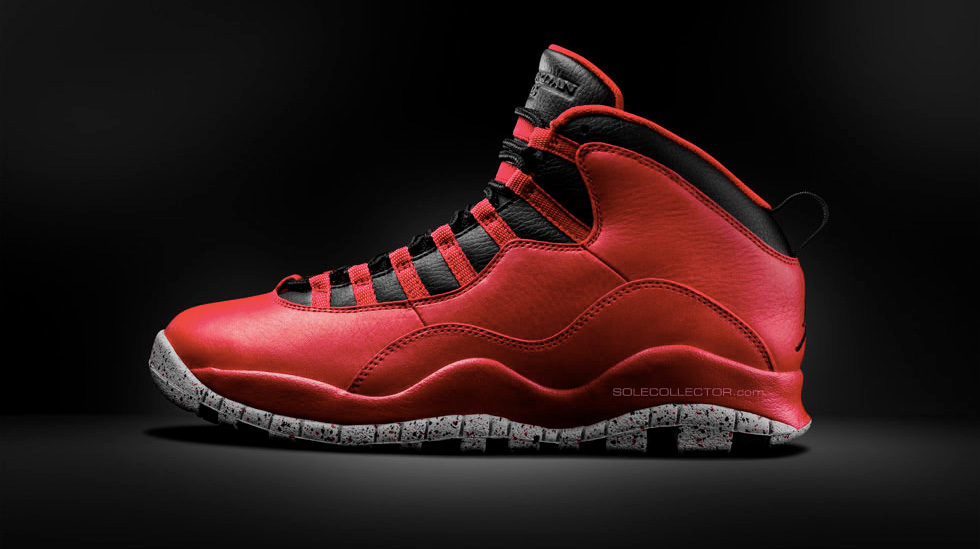 This sounds great, but the biggest question now, is how is it going to impact the price?
DS: That's a great question. In order to upgrade the product, there's going to be a price increase. It's anywhere from 10%-15%. It depends on the model.
I think you're hitting on something that's really important. This is MJ-approved. When we decided that this was something that we wanted to do, we went and asked key stakeholders. First, I asked him straight out: "What do you think about this?" And his response was, "Great. Get it as close to it was when I was playing as possible." And we said, "OK." He said not to get too far away from it and go crazy. We said, no problem, that we were trying to make it as close to original as possible. His point was not to make it calfskin. It was a thumbs up from him, anything to make the product better for the folks that support the brand.
We also spoke with 20-30 of our independent retail partners from across the country. They know the business inside and out, and they've been with us since the beginning. And a lot of them are the consumers themselves, and they hold us to the highest standards. This goes back to last August, and I met with them in Vegas and asked what they thought. And they said, "Absolutely, 100%, go! If you can make the product better, make it better." Because that's what they hear. So we said OK.
We got all of the signoff internally. Everyone is very proud of what we do here, and it's a positive move that we're making. And most importantly, we showed it to kids. And they were like, "Are you kidding me? This is what it's going to be?" We said yes, and they thought it was fantastic, because we were doing something that they want.
The result is that it costs us a little more, but 10%-15% is worth it. If everyone said, "Don't!" we wouldn't have done it. But when everyone said to do it, we decided to go for it and do the best we can.
Air Jordan 4 Retro Remastered 'Columbia'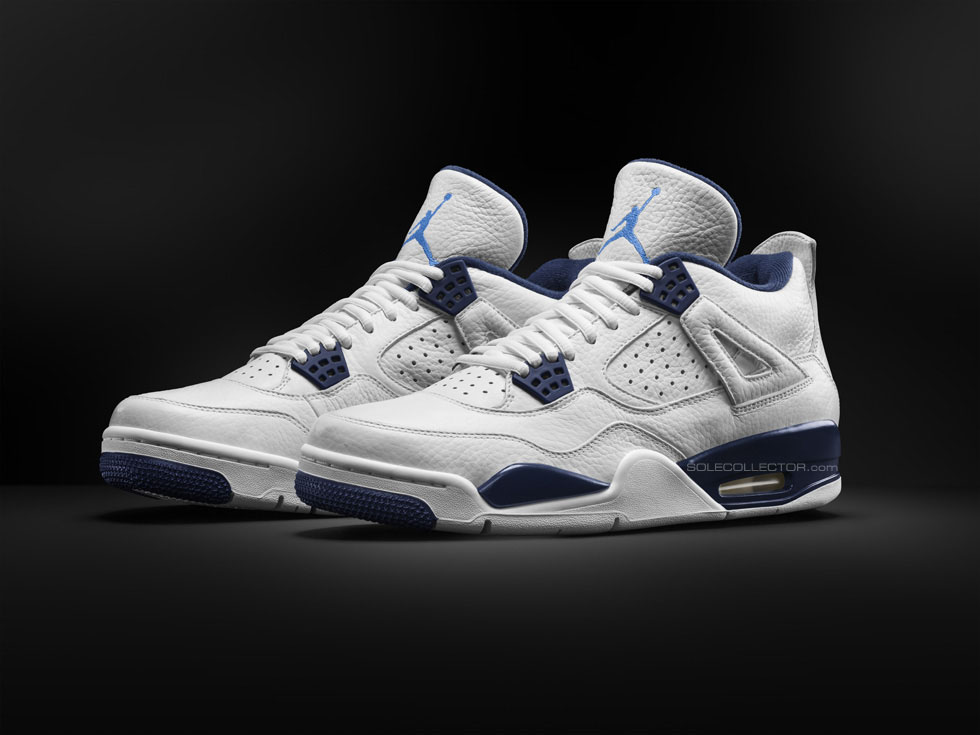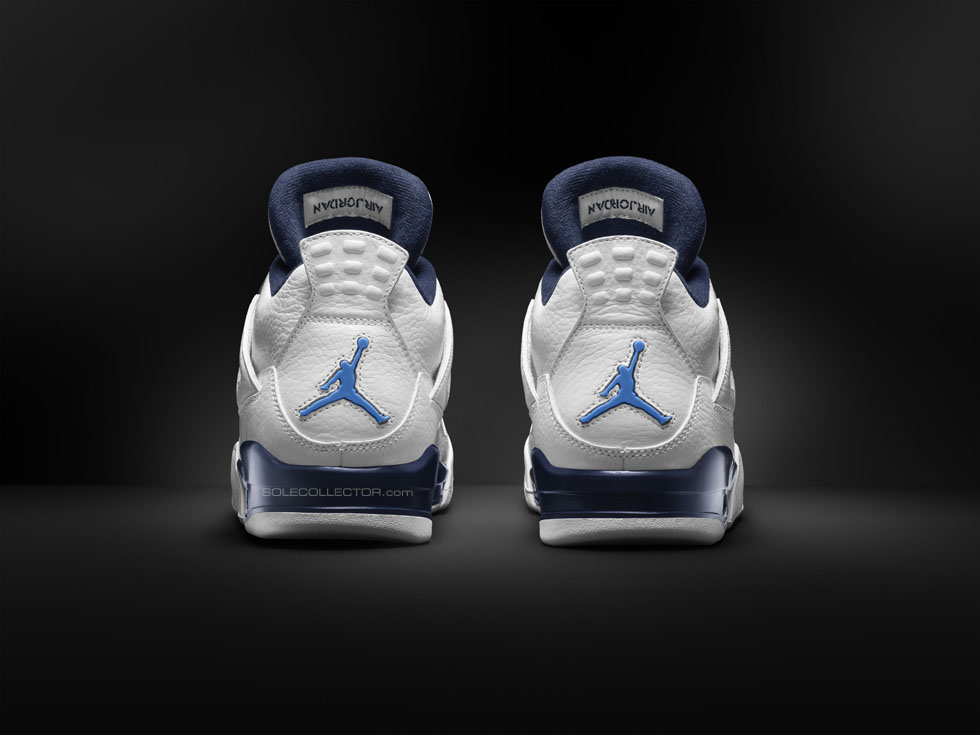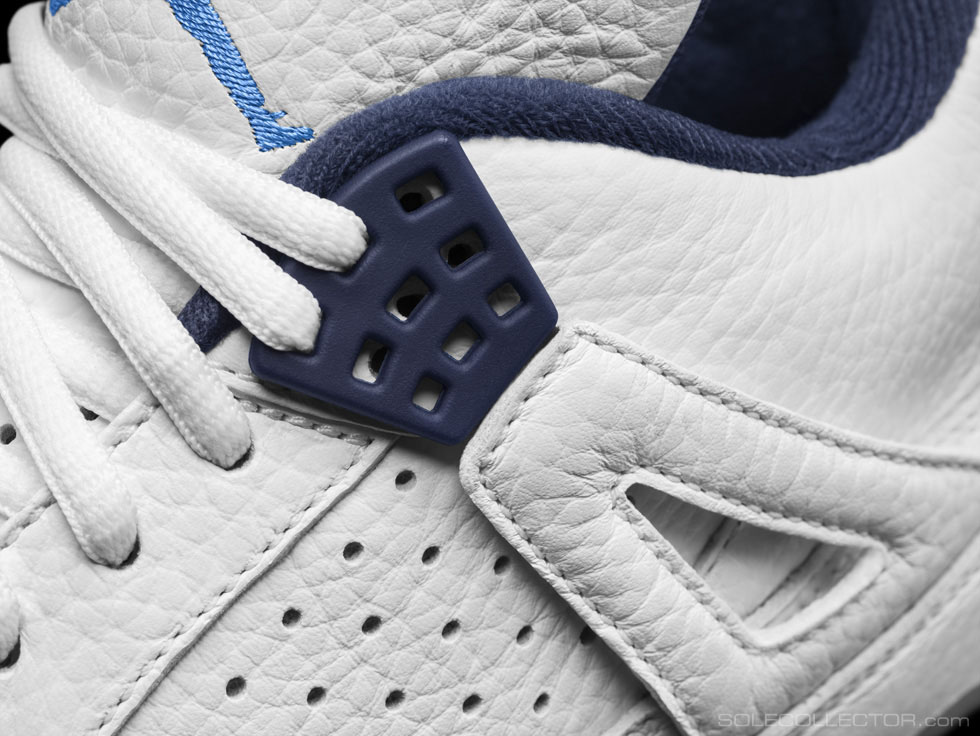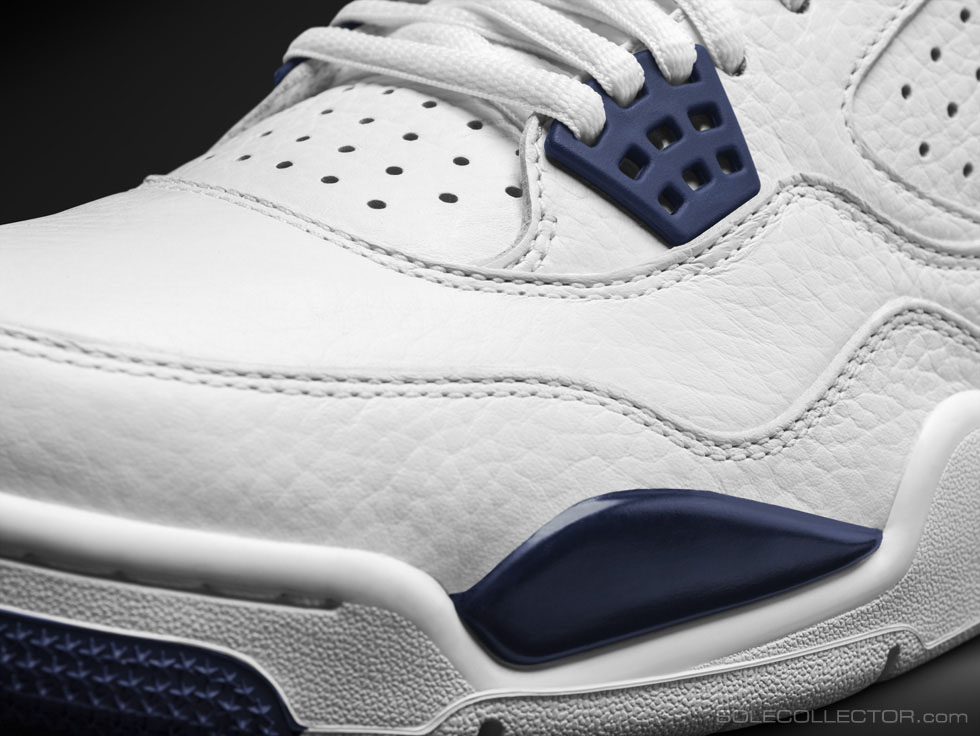 ---
Air Jordan 7 Retro Remastered 'French Blue'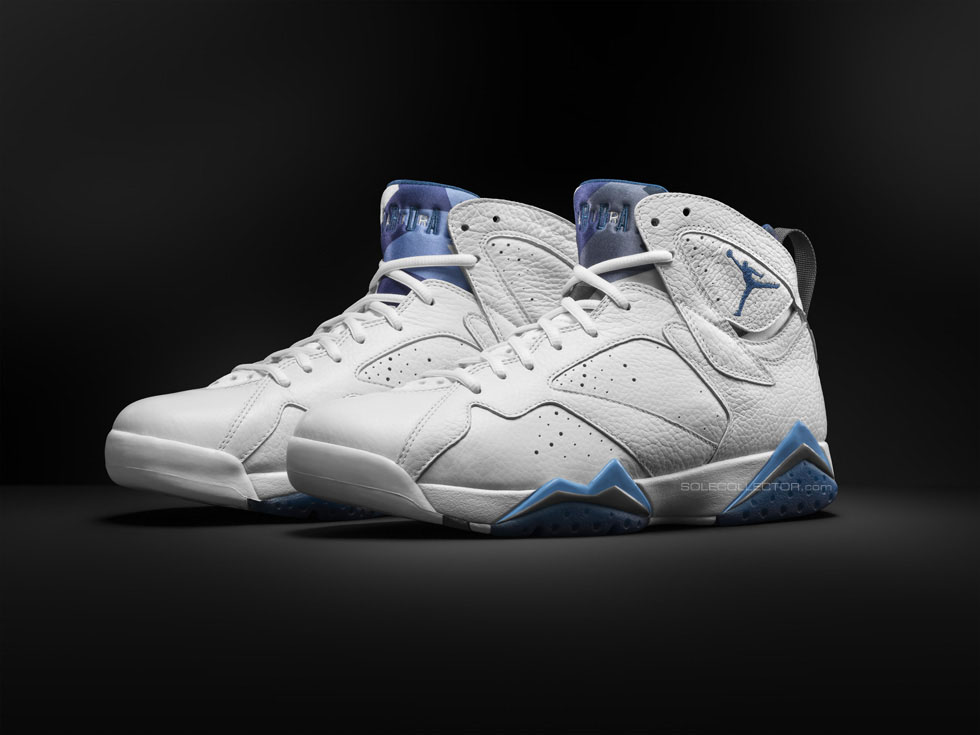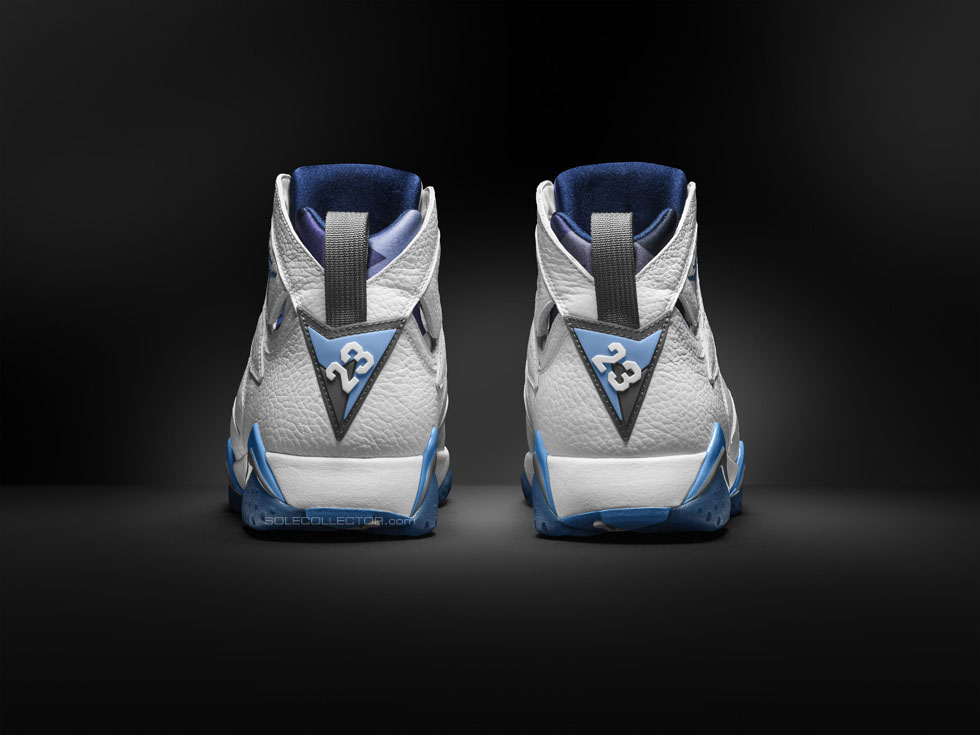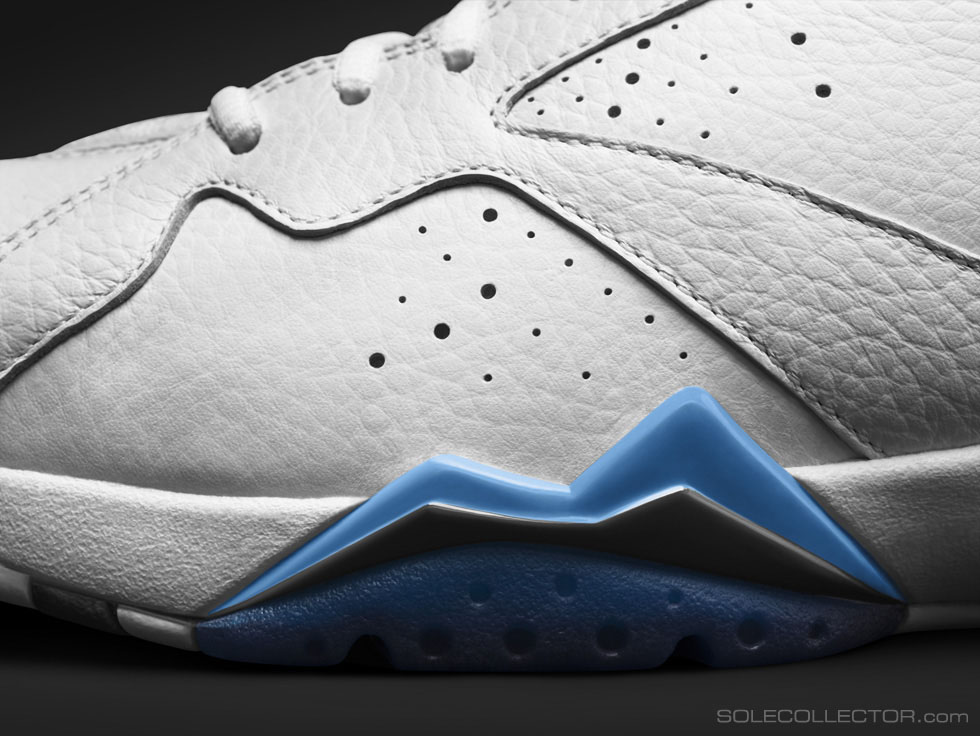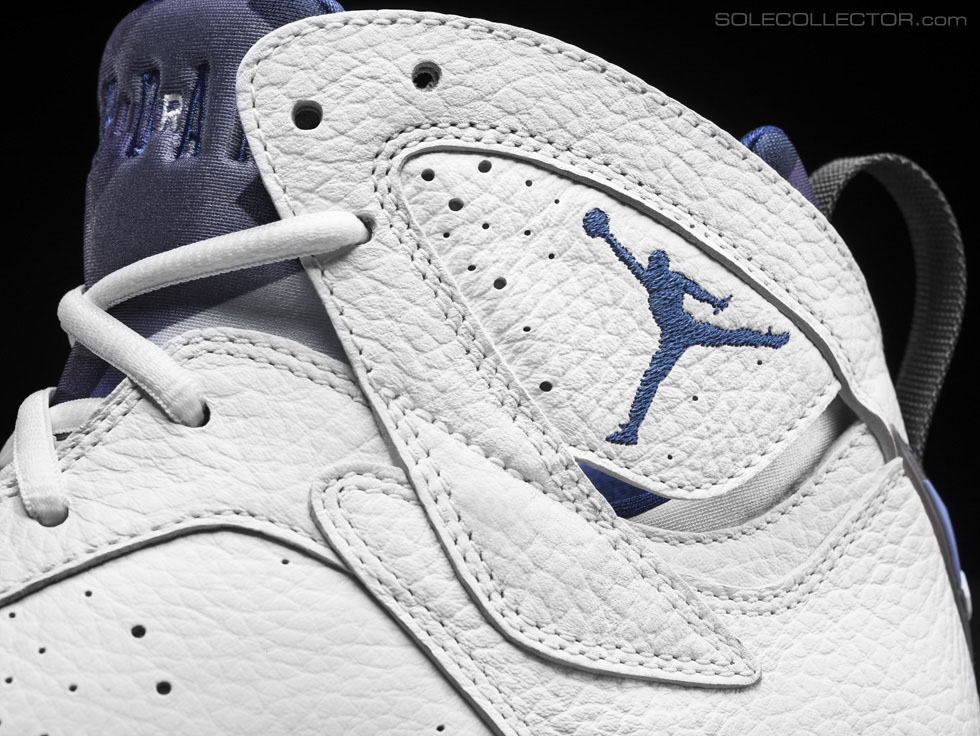 ---
Air Jordan 10 Retro Remastered 'Red Cement'