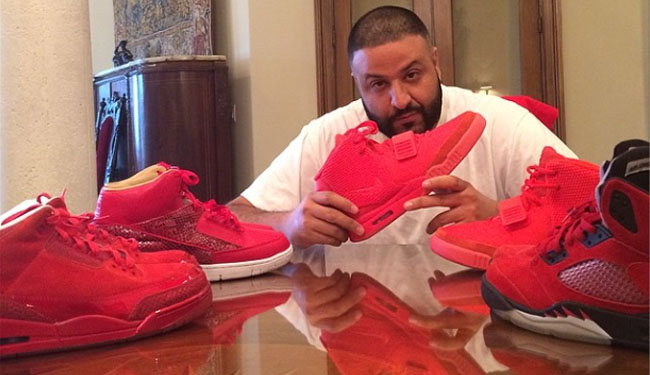 words // Brandon Richard
On Tuesday's episode of ESPN's First Take, DJ Khaled accused the San Antonio Spurs of purposely turning off the air conditioning in Game 1 of the NBA Finals. His source? The streets.
That got us thinking: What would the streets say are DJ Khaled's best sneaker moments? We recently surveyed a few unnamed members for feedback on the topic. The answers took us from the weight room to American Airlines Arena.
And here we have DJ Khaled's top sneaker moments, according to the streets.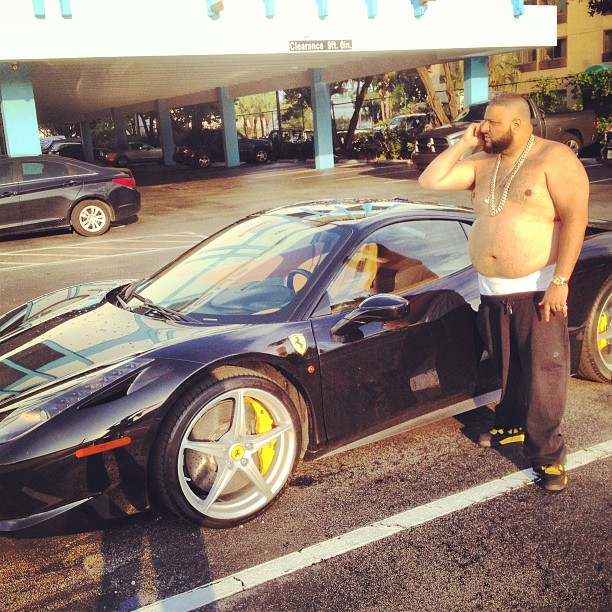 Something for the Ladies
Air Jordan 4 'Thunder'
May 2013
The Streets Say: "He woke up like that."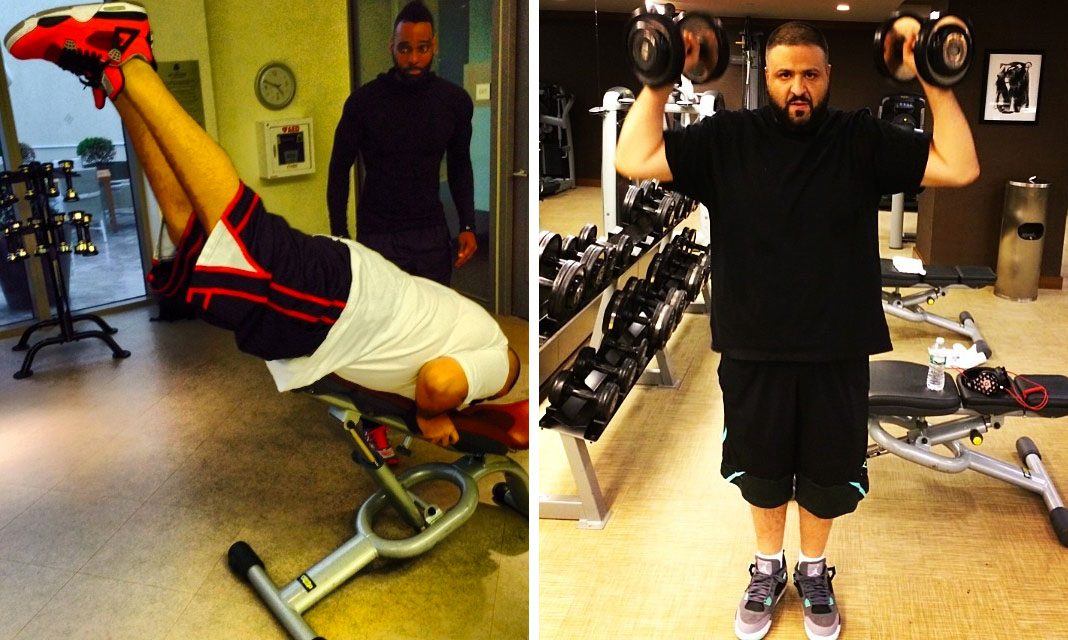 Moving Weight
Air Jordan 4 Retro
March 2013
The Streets Say: "Sike, he didn't wake up like that."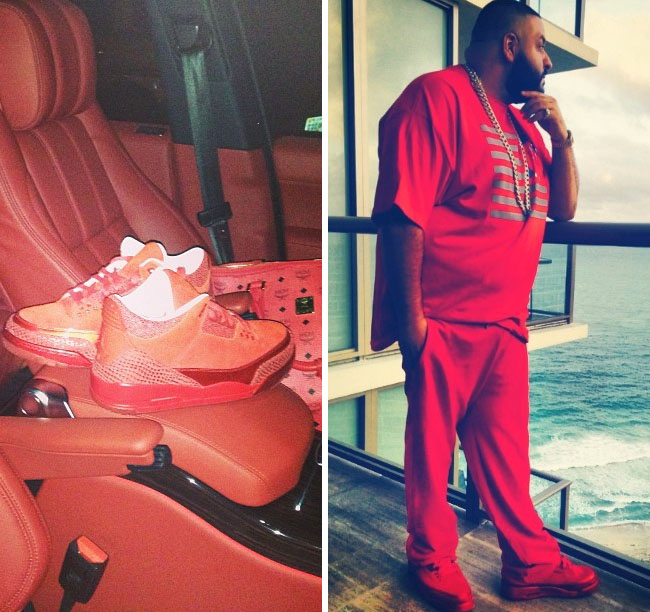 Legend of the Street
Air Jordan 3 Retro 'Legends of the Summer'
August 2013
The Streets Say: "Getting your own exclusive Js is just beneath starting your solo career off with a Clipse assisted performance in the hood pass power rankings."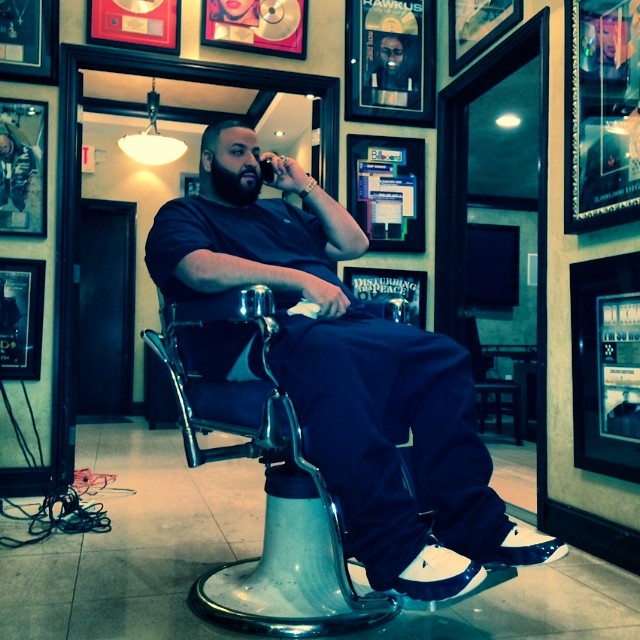 Photoshoot Fresh
Air Jordan 9 Retro Low 'Pearl'
September 2013
The Streets Say: "Can't be out here with the pre-divorce Tim Duncan shape-up."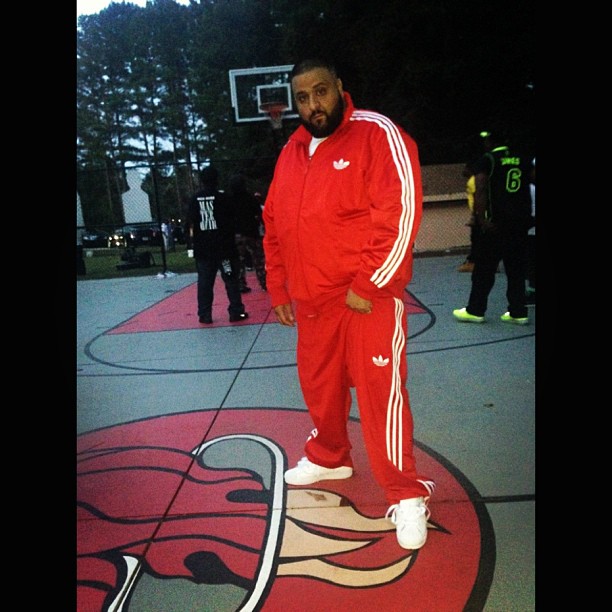 Dope Boy Fresh
adidas Originals Superstar
September 2013
The Streets Say: "Nobody's closet should be without an adidas tracksuit and a pair of Shells. It's the rule."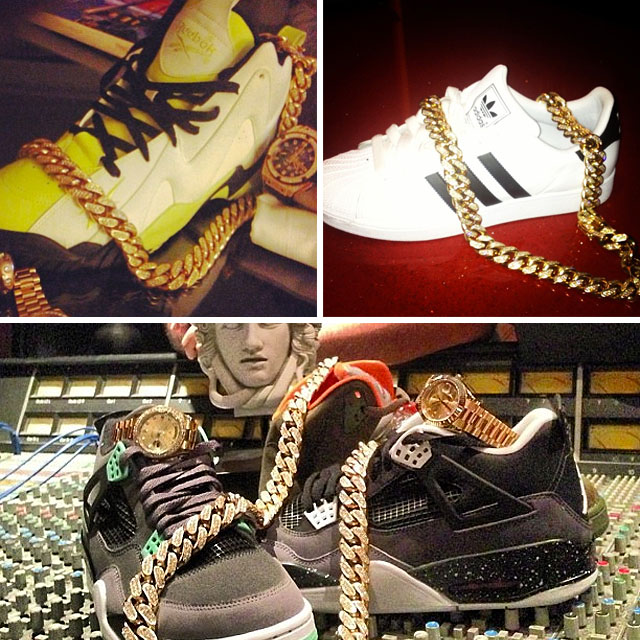 New Watch Alert
Everything
Forever
The Streets Say: "Just so you know what time it is."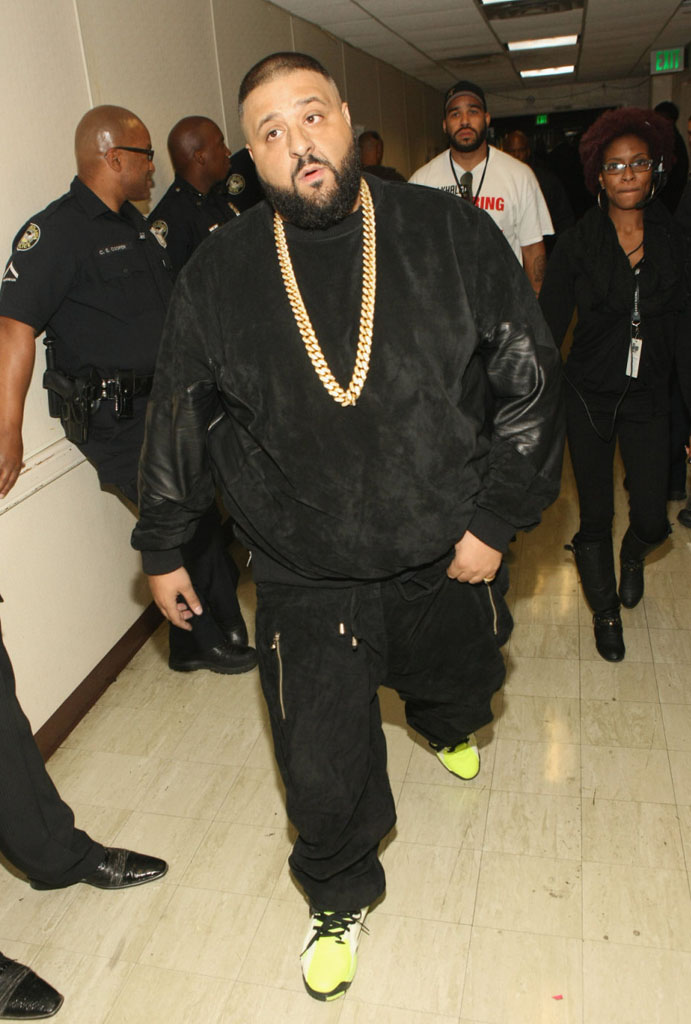 Show Love
Reebok Kamikaze 2 'Glow in the Dark'
September 2013
The Streets Say: "Gotta support the homie's endeavors, because you know he wouldn't have been caught dead in these without the lob from Ross."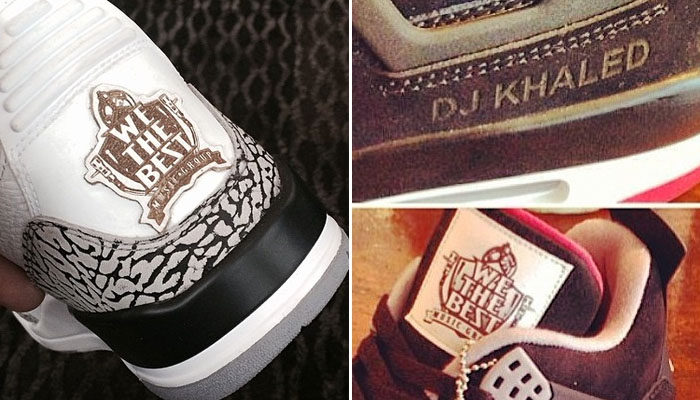 We the Best
Air Jordan 3 & 4 Retro
2014
The Streets Say: "You gotta have custom kicks in these streets, even if custom just means some shoddy homemade patches and struggle lasering."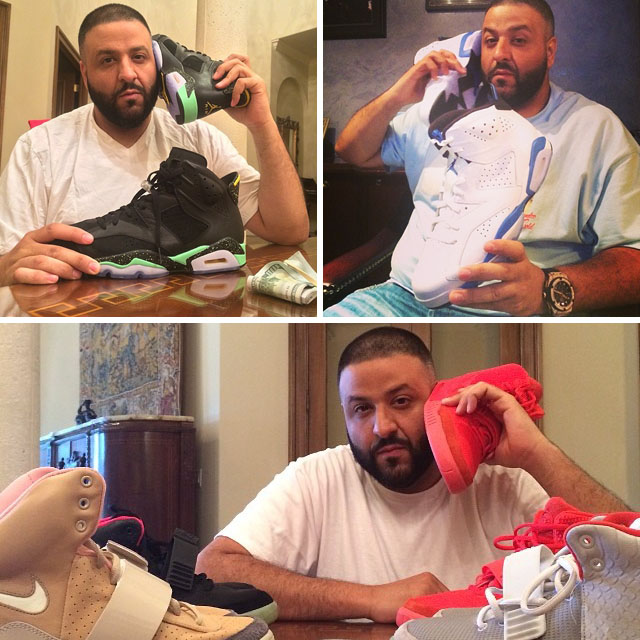 Streets is Talking
Jordans & Yeezys
2014
The Streets Say: "When the streets is talkin, sneakers is gossipin."
Royals
Air Jordan 1 Retro 'Royal'
May 2014
The Streets Say: "Khaled must have not gotten the memo on the Illuminati chain."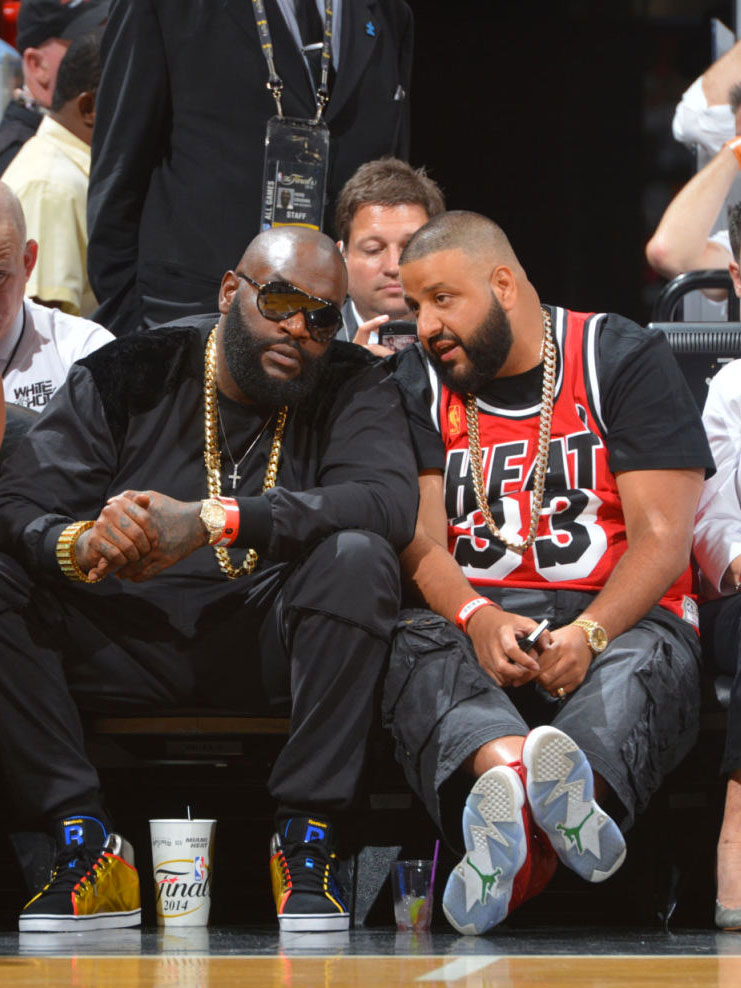 Last Take
Air Jordan 6 Retro 'History of Air Jordan'
June 2014
The Streets DJ Khaled Says: "Let's beat this traffic."