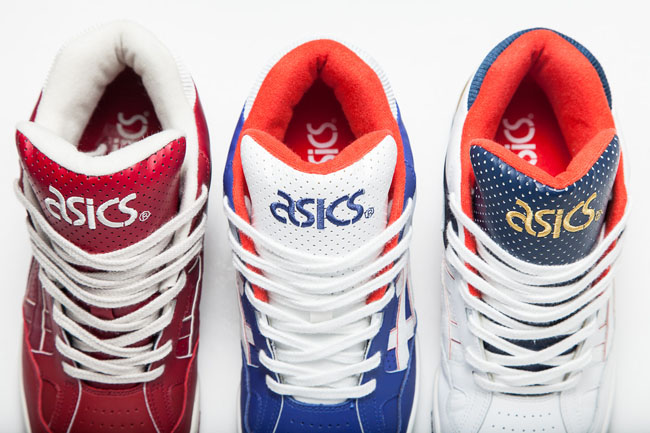 words // Zac Dubasik
Isiah Thomas is widely considered one of the greatest point guards of all time, and is also know as one of MJ's greatest rivals. While he called it a career in 1994, which was a little ahead of the bigest sneaker craze, he did get his own signature model just two years prior.
Now, over 20 years after its launch, ASICS is releasing his model in a trio of colorways honoring Isiah. While two are fairly standard Pistons-friendly colorways, it's the third that's the most interesting. Thomas was infamously snubbed from the original Dream Team, so seeing a red, white, blue and gold edition of his shoe has us taking note.
Be on the lookout for release info as it becomes available, and let us know what you think of this pack.
via lacebag