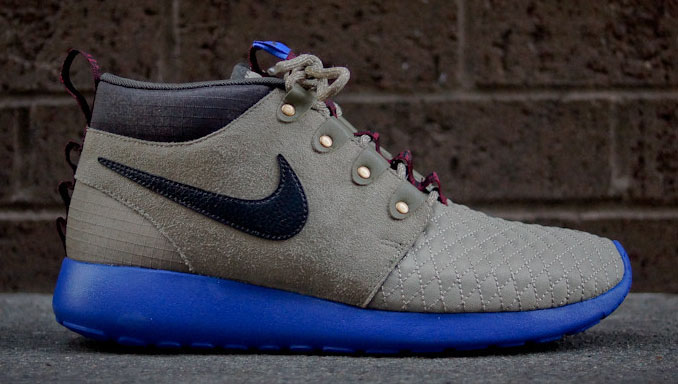 words // Zac Dubasik
It's one thing for a shoe to be released in an outrageous number of colorways. In fact, when it comes to Nike, it's hard to think of a popular shoe these days – even signature models – that don't release in a hard-to-keep-track-of quantity of editions.
This isn't exactly a new phenomenon though. Nike has been overdoing it, to the point we stop caring about models, for a long time. Take the Air Force 1 for example. So many different colorways were released along with its 25th anniversary celebration that the model's popularity fell off for years following. And outside of white-on-white lows, much of it's comeback has been due to the Mid's unexpected popularity.
That's not to say that the AF1 wouldn't have fallen off on its own. These things tend to go in cycles, and sooner or later, like the Dunk, its popularity most likely would have faded anyway. But the onslaught of colorways sure helps speed up the process.
As we all know though, it's not just colorways that Nike likes to exploit. We've seen it time and time again with technologies too. The second a new cushioning comes out, you can pretty much start the countdown until we see it on the bottom of classics like the Air Max 1, Air Max 90, and Air Max 95. Lunar? Might as well slap it on everything. Fuse? Yep. Flywire? Of course. Dynamic Flywire? Obviously. Just like with colorways, there are so many versions of shoes like the Air Max 90 that it's hard for even the biggest fans of the shoe to keep track – and to keep caring.
The latest shoe at risk of being run into the ground is the affordable and surprise hit, the Roshe Run. The multitude of blocks and prints the shoe would come out in were probably inevitable based on its popularity, but before long we started seeing more than just different colorways.
As you saw earlier today, there's also been a plethora of different versions of the shoe in its short existence. Since 2012, there have been the expected tech updates like Fuse versions, but on top of that we've seen editions like slip-ons, boots, altered Swoosh placements and even and upcoming high tops.
The Roshe Run, almost immediately upon its launch, inspired a strong following. We've seen its influence impact the entire industry with multiple brands now offering models that fit its description in their own way. But the question is, is Nike doing too much, too soon? Is the Roshe beginning to lose some of its luster thanks to an oversaturation of models, and strong competitors? Vote in our poll, and let us know your thoughts in the comments.