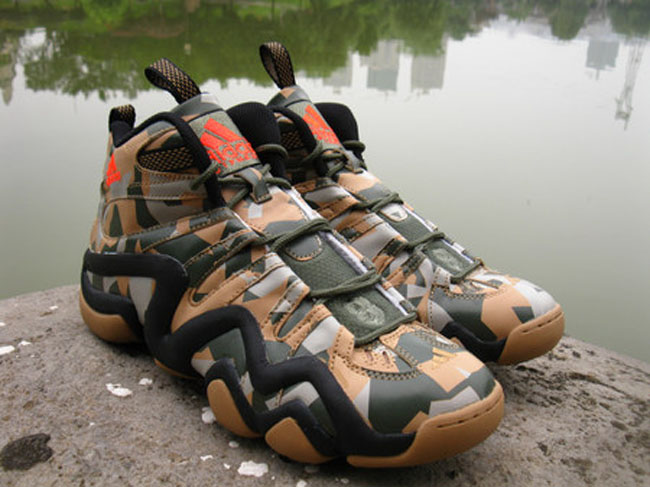 words // Zac Dubasik
Camo print is one of those things that seems to never completely go out of style. Sure, its popularity has its peaks and valleys, but it always seems to bounce back.
That means that it will inevitibly end up on so many sneakers that some will work, and some wont - which brings us to this sample. This edition of the adidas Crazy 8 features a full camo print upper, along with what appears to be hunting inspires orange logos. There's no release info yet, so check back for details as they become available. In the meantime, let us know how you think camo works on this model.
via Taobao