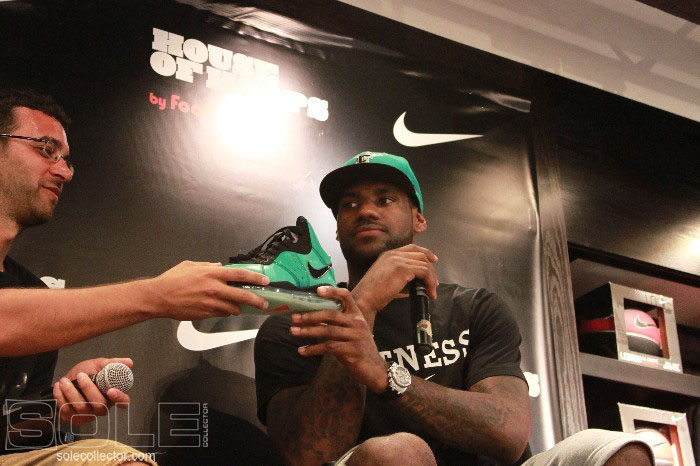 words // Brandon Richard
To celebrate LeBron James' Miami arrival in 2010, Nike cooked up a special pre-heat colorway of the LeBron 8 dubbed 'South Beach.' The eye-catching teal and pink scheme was inspired by the city's vibrant scenery, Art Deco architecture and loosely linked to the pastels used in the television show Miami Vice. A perfect way to usher in the new era of LeBron's career, the 'South Beach' 8 became arguably the single most iconic sneaker in his line to date.
Four years later, South Beach is still making its presence felt. While LeBron once again mulls over his future, the LeBron 11 makes its latest retail appearance in the popular colorway. To get you ready for this weekend's big release, we're taking a look back at the brief, but memorable run of teal and pink in the Nike LeBron line. Scroll through the list below and let us know which pair has been your favorite.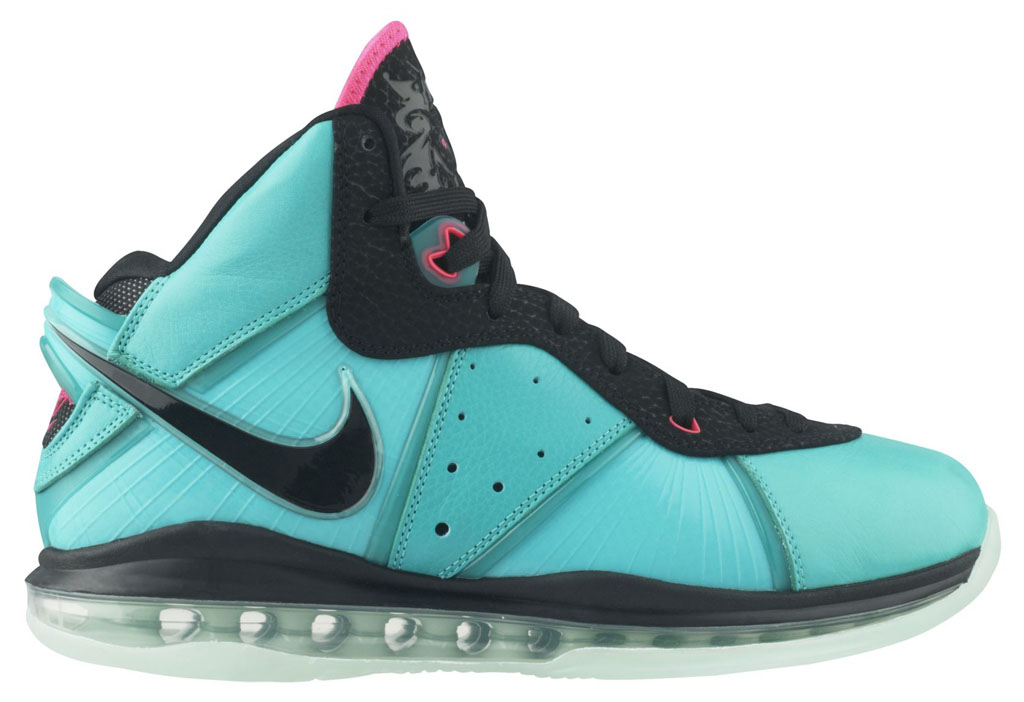 LeBron 8 (2010)
A real game-changer. For better or worse, the 'South Beach' LeBron 8 had a hand in shaping sneaker culture as we know it today.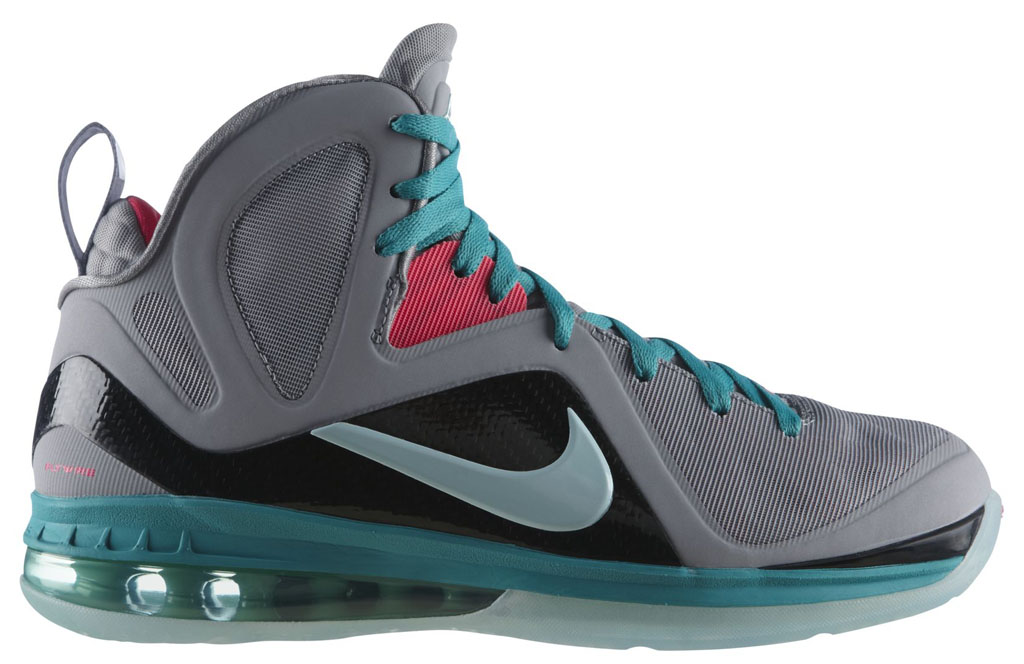 LeBron 9 PS Elite (2012)
After a one-year hiatus and several ripoffs from Nike and other brands, 'South Beach' made its return to the LeBron line on the PS Elite 9. Mixing things up, this shoe featured a grey upper, the backdrop for the familiar teal and pink accents.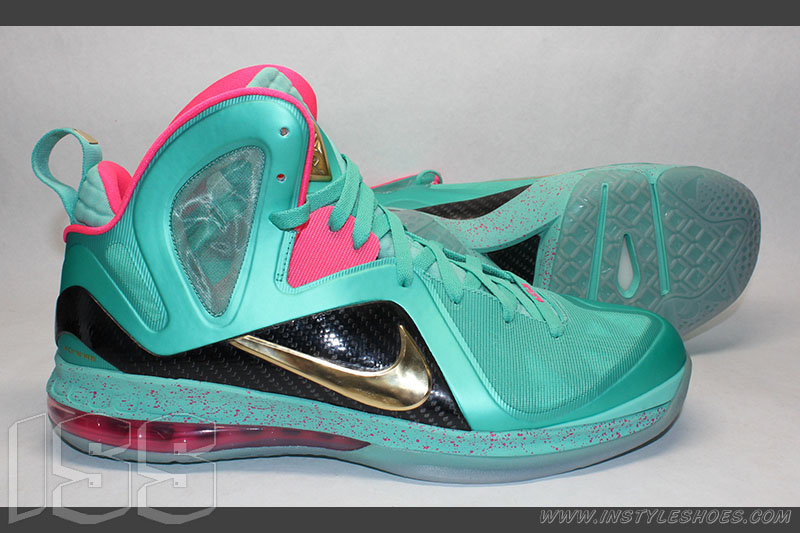 LeBron 9 PS Elite Sample (2012)
This sample was considered when designing shoes to celebrate LeBron's regular season and Finals MVP campaign in 2012. It didn't surface online until earlier this year, when Nike employees and collectors starting getting busted for lifting look-see samples. But, you gotta be fresh as hell if the Feds watchin.'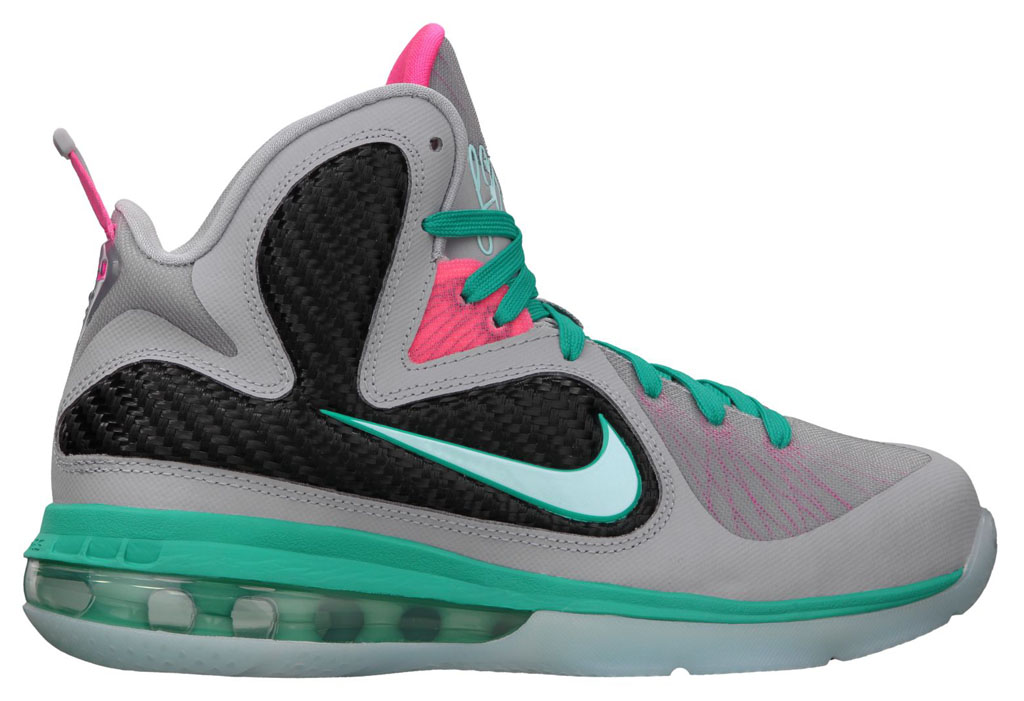 LeBron 9 GS (2012)
While older collectors were getting the Elite treatment, kids were given a 'South Beach' colorway of the regular LeBron 9. This version featured the woven wing and was more appealing than the Elites to some.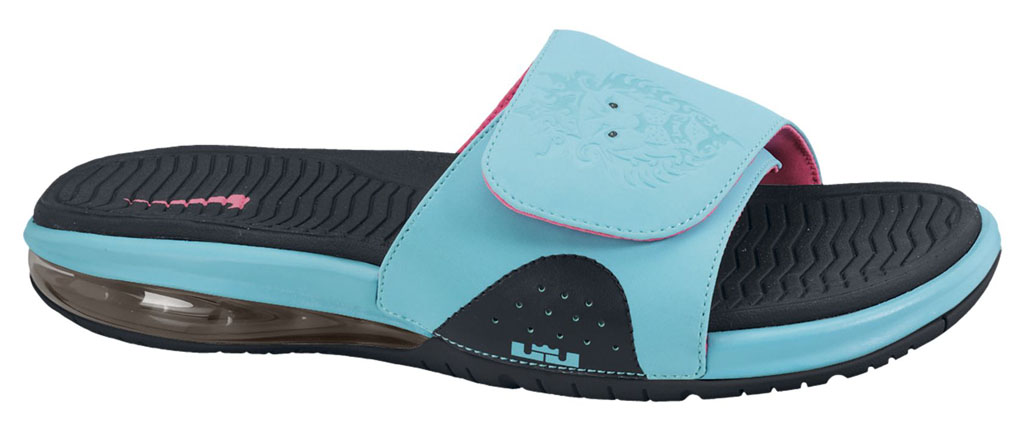 Air LeBron Slide (2012)
If you're going to pay homage to the beach, it's probably fitting to do so with a pair of slides. Deadstock pairs fetch double-to-triple retail on the secondary market.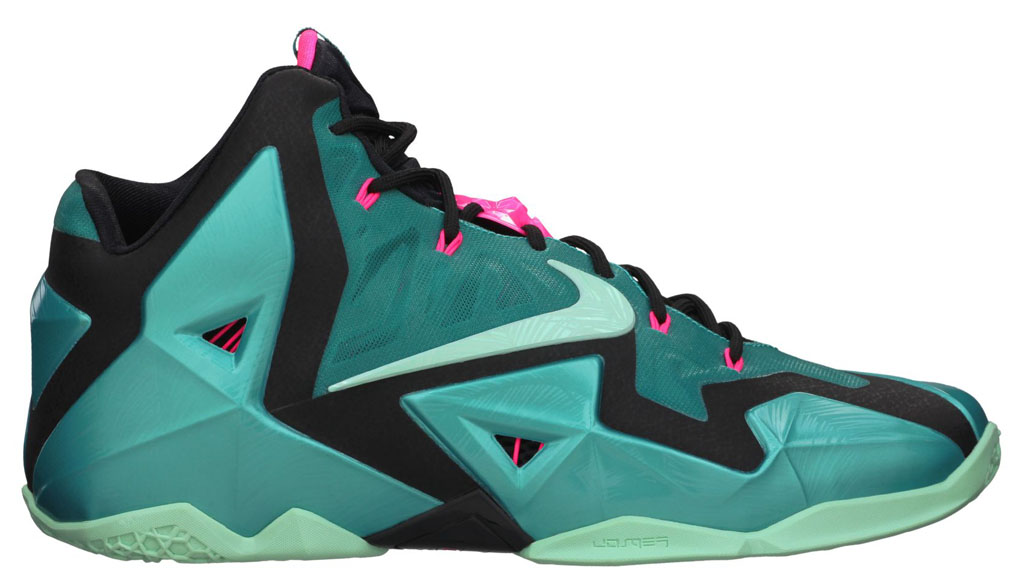 LeBron 11 (2014)
The latest installment of 'South Beach' arrives this weekend, paying tribute to the original with a similar colorway of the LeBron 11. Ironic thing is LeBron is due for another decision this summer — could this be the last time we see the Miami-inspired scheme?