words // Zac Dubasik
When a shoe is as popular as those in the now-defunct Air Yeezy franchise, it's basically a given that there will be fakes. The majority of them are simple remakes – with varying degrees of accuracy – of the original colorways. But sometimes the fake makers take things into their own hands, and provide us with some creations of their own.
Take a look at some of the funniest we came across, and let us know what you think. Are there any that you'd wear if they were legit?
At first glance, this may look like a random theme for a fake sneaker. But in reality, it's a fake of a custom done by Mache Custom Kicks. So props to him for biting a Givenchy print that kickstarted this cycle of illegitimacy.
One of the biggest problems with fakes…other than the fact that they're fakes…is that you never know what you'll actually receive. The pictures may look good, but we have a feeling what you actually receive probably looks more like this.
Combining any two popular sneaker elements is a popular tactic by fake manufacturers. In this case, it's the Air Yeezy 2, with the iconic Elephant print of the Air Jordan 3. The factory producing these apparently didn't get the memo regarding the Yeezy jumping over the Jumpman.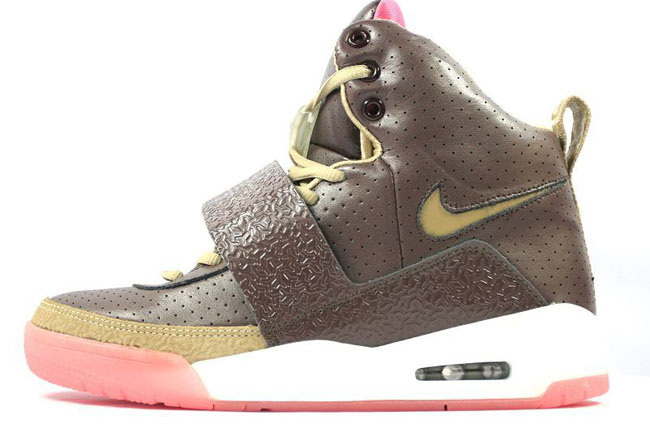 Air Yeezy – Brown / Tan / Pink
The original Air Yeezys did release in some interesting colors, but they all looked good. This version is interesting in the negative sense of the word, which seems to defeat the point of fakes – cheap accessibility to something you actually want.
Black and neon green are popular on pretty much every shoe, so why not a poorly made Yeezy copy?
The most inevitable fake on the list, the South Beach Yeezy 2 subscribes to the combine-any-two-popular-sneakers fake ethos we saw with the Elephant edition. It's hard to think of a more hyped colorway, and more hyped model, which makes this a dream come true for hypebeasts with no shame.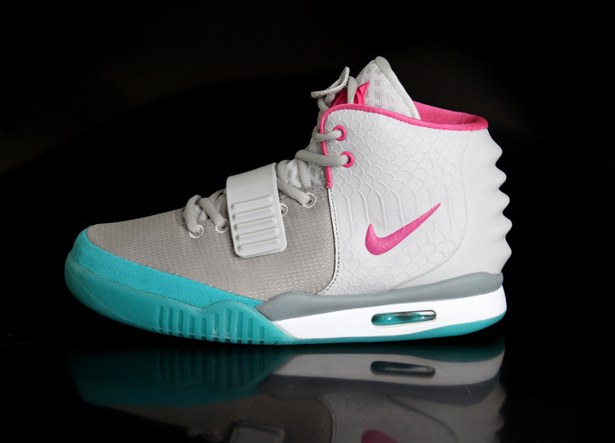 Air Yeezy 2 – South Beach 'Home'
Props to the fake factories for beating Nike to the punch on 'Home' South Beach colorways.
Considering Kanye and Don C singlehandedly made retro Jordans popular (according to Kanye), it's only right that there would be a Air Yeezy 2 done in MJ's high school colors.
Remember that episode of South Park hurt Ye's feelings?
The website these were found on listed them as 'Blue Decembers.' If you were to actually wear them though, you'll get talked about for having fakes, every month of the year.