The early 2000's were an interesting time for popular fashion in general: fake faded denim, velour tracksuits, frosted tips, and plenty of other stuff that's better off left on the set of a boy band video. As far as sneakers go, one of the forgettable trends was the "chillin' shoe" made for wearing after a hard day of hoops—headlined of course by the AND1 Tochillin. The popular sandal/sneaker hybrid spawned others of its kind, including the Nike Clogposite, a slip-on version of the Air Flightposite. While the original mid-top version of the popular Foamposite model became iconic, its chopped down clog version suffered a far lesser fate, sitting on sale racks and forgotten forever…or so we thought.
As unpredictable a retro release as we've ever seen, the Clogposite is now back, renamed the Solo Slide and hitting retailers tomorrow, May 10th in its first comeback colorway. Due to the absence of, well, really any demand for the Clogposite, I'm quite confused at its retro. (Especially at a price of $120!) I know the Flightposite is back this year, so the tooling is in production, which is probably the main reason the Clogposite is back. I also know that the popularity of Foams is at an all-time high, which may help even the sales of this model. But still, I just can't figure out why Nike would think a retro was a good idea.
Am I missing something here? Are there people that actually want another pair of the Clogposite? Drop a comment below to let us know if you're excited for the return of the Clogposite, or if you're just as confused as I am.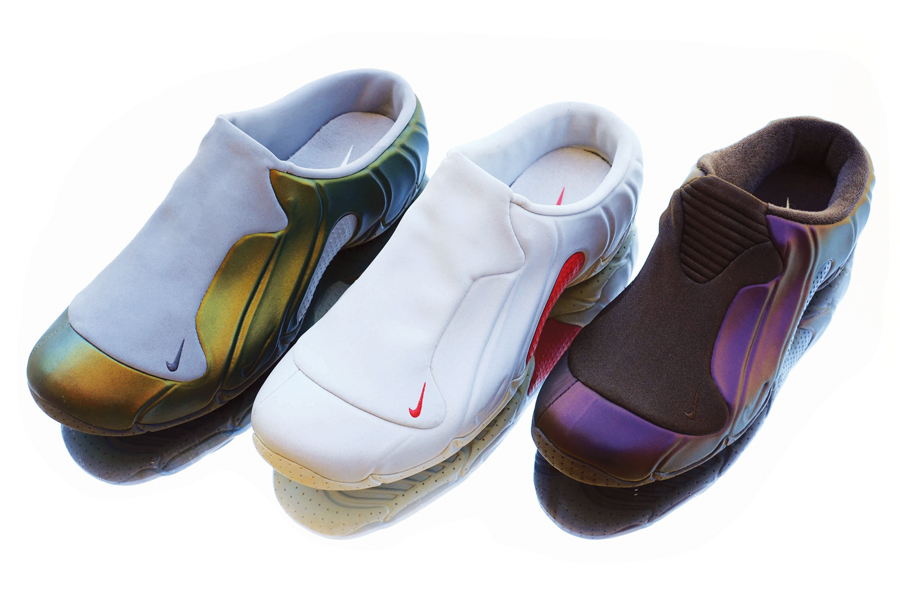 Image via Focus Collector: Jojo Castillo // Foamposite Collector