words // Brennan Hiro Williams
Do you want up-to-the-minute news on the most anticipated sneaker release dates? We've got you covered. Today, we debut our new 'Follow' functionality, allowing users to follow individual sneaker release dates with the click of a button.
Users can now find the 'Follow' button in the Release Dates section of Solecollector.com. By clicking on the 'Follow' button for a particular model, users will receive updates via email anytime a new article is posted on Sole Collector, in addition to direct updates when release details change and new stores are added. Also, users will receive an email reminder the day before the shoe releases.
Follow the steps below and never miss another release date:
1. Find a sneaker you want to track in our Release Dates section. Click 'Follow.'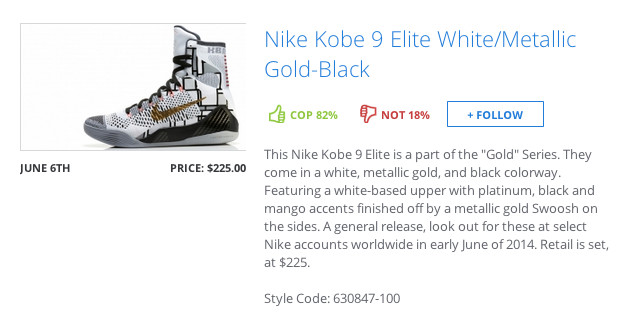 2. Enter your email address or sign in with your Sole Collector account.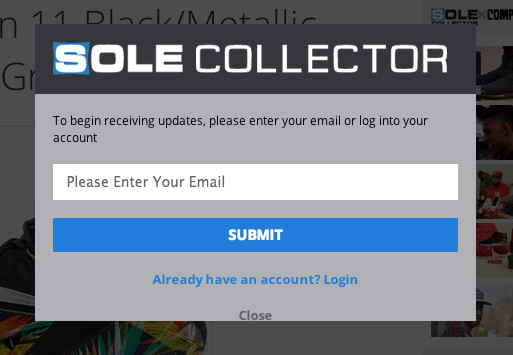 3. Receive updates for the shoe all the way until release day.