words // Nick DePaula
Ever since the Women's National Basketball Association first declared "We Got Next" in 1997, the league has had a lengthy list of stars to carry the game to new heights and inspire young girls to take up hoops, showing players of the future that there's a realistic professional level for the sport in sight.
Lisa Leslie. Sheryl Swoopes. Dawn Staley. Cynthia Cooper. Diana Taurasi. Candace Parker.
There've been countless female players with their own signature shoes in the W, but as the league evolved and interest teetered up and down through the years, we've in recent times seen the signature shoe era for the women's league come to a halt. The biggest names now -- Parker, Delle Donne, Taurasi, Diggins -- receive player exclusive colorways of each season's key team models or men's signatures.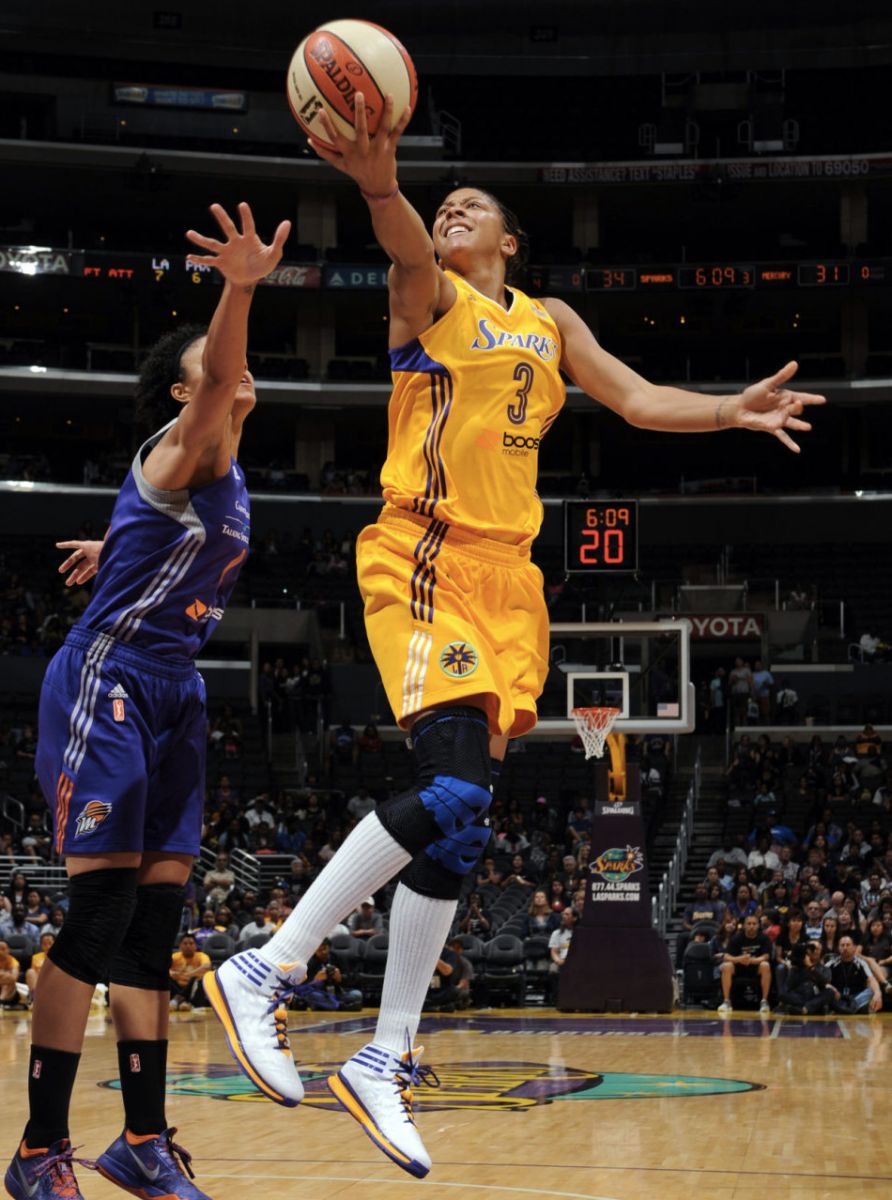 Of the 144 players listed on the WNBA's official website, only two have an endorsement contract with adidas: Candace Parker and Lindsey Harding, both of the Los Angeles Sparks.
Nike sponsors around 50 players in the league, with Under Armour sponsoring 4, and Jordan, Reebok, Peak and NFinity each sponsoring one player.
As for the remaining 80 or so players without an official shoe deal?
They have two options: Wear free adidas sneakers, or cover the logos on whatever else they choose to wear.
As part of the all-encompassing NBA uniform and apparel rights deal that adidas absorbed when it acquired Reebok in 2005, the brand also took on the rights deal for the WNBA.
Ever since, the WNBA has been more open to radical changes in the realm of uniforms, both in design and rules. We've seen the brand's iconic Three Stripes featured on the sides of all game uniforms -- something only seen during NBA All-Star Games -- and we've even seen the league allow adidas some muscle in their ownership of on-court branding and visibility.
"We have exclusive on-court footwear rights, unless athletes have a contract with another footwear brand," reveals an adidas Basketball spokesperson in a statement to Sole Collector. "If they [don't have a footwear contract and] choose to wear a competitor, they must cover the logos."
While that may seem a bit firm, it's actually not all that uncommon in pro sports, as the NBA D-League also enforces the same branding rules.
In the NFL, a brand must pay the league a hefty sum for visibility rights to have their logo on cleats during games. There are varying accounts of what that exact cost is for the gridiron, but it's certainly north of a million dollars. You'll never see a Jumpman on the grass, but you will notice Jordan Brand's small roster of players in the most recognizable Air Jordan colorblocks possible, like the IX, XII and XIII.
Pony was said to be paying Randy Moss around $50,000 to be the lone pro player wearing their cleats during his time with the New England Patriots. His cleats were entirely white and without any logos. Employees at the time laughed and rolled their eyes when I asked them if they'd ever consider coughing up the million plus for the logo visibility.
For WNBA players without a sneaker contract, they're not entirely on their own, as the league's official athletic sponsor will make sure everyone is covered.
"We provide on-court footwear for any player requests," says the adidas Basketball spokesperson.
After some extensive digging, here's how the brands and sponsored players break down:
Adidas might only pay two players cash deals, but they actually get visibility from a total of 59 players around the league, as a huge majority of players without a shoe deal opt for the free shoes, which this season appears to be the adidas Crazy Fast 2. That's quite a lot of added value and footwear visibility for the league's sponsor.
Only around 24 non-deal players appear to be sticking with their preferred models from Nike, at the expense of using tacky athletic tape or a Sharpie to cover up the brand's Swoosh logo.
Check out the full list of players below, listed in alphabetical order, and let us know what you think about the league's arrangement with adidas. From all that I've gathered, it's highly unlikely that such an exclusive footwear rights clause would be included in the NBA's upcoming contract negotiations. Their new deal goes into effect for the 2017-2018 season.
ADIDAS: 2 players
Parker , Candace / Harding , Lindsey
ADIDAS (Provided): 57 players
Adams , Danielle / Ajavon , Matee / Appel , Jayne / Bentley , Alex / Bias , Tiffany / Bone , Kelsey / Brandon , Gennifer
Butler , Heather / Cain , Kelley / Carter , Sydney / Christon , Shameka / Clements , Courtney / Cruz , Anna / Faris , Kelly
Faulkner , Jamierra / Gatling , Markeisha / Gomes Colhado , Nadia / Goodlett , Sasha / Goodrich , Angel / Greene , Kalana / Greene , Nikki
Gruda , Sandrine / Hawkins , Tianna / Hayes , Tiffany / Herrington , Armintie / Hightower , Allison / Hollingsworth , Quanitra / Hooper , Jordan
Jeffery , Chucky / Jekabsone-Zogota , Anete / Kizer , Lynetta / Kobryn , Ewelina / Larkins , Erlana / Liston , Tricia / McCarville , Janel
McCray , Danielle / Meesseman , Emma / Milovanovic , Jelena / Montgomery , Alex / Moore , Lindsey / Orekhova , Inga / Paris , Courtney
Perkins , Jia / Peters , Devereaux / Pierson , Plenette / Plaisance , Theresa / Quinn , Noelle / Robinson , Angel / Ruffin-Pratt , Tierra
Stricklen, Shekinna / Taylor, Asia / Thomas, Krystal / Thompson, Amanda / White, Tan / Whyte, Davellyn / Williams, Kamiko / Young, Toni
UNDER ARMOUR: 4 players
Coleman , Marissa / Langhorne , Crystal / Phillips , Erin / Thomas , Alyssa
PEAK: 1 player Griffin , Kelsey
REEBOK: 1 player Milton-Jones , DeLisha
NFINITY ATHLETICS: 1 player Latta , Ivory
JORDAN BRAND: 1 player Moore , Maya
NIKE: 52 players
Abdi , Farhiya / Alexander , Kayla / Augustus , Seimone / Beard , Alana / Bird , Sue / Bonner , DeWanna / Braxton , Kara
Brunson , Rebekkah / Cambage , Liz / Carson , Essence / Cash , Swin / Catchings , Tamika / Charles , Tina / Currie , Monique
Delle Donne , Elena / Diggins , Skylar / Dolson , Stefanie / Douglas , Katie / Dupree , Candice / Fowles , Sylvia / Griner , Brittney
Hammon , Becky / Hartley , Bria / Hill , Tayler / Hodges , Roneeka / Howard , Natasha / January , Briann / Johnson , Glory
Johnson , Shenise / Johnson , Temeka / Lavender , Jantel / Lawson , Kara / Little , Camille / Lyttle , Sancho / McBride , Kayla
McCoughtry , Angel / Montgomery , Renee / Ogwumike , Nneka / Pondexter , Cappie / Prince , Epiphanny / Robinson , Danielle
Schimmel , Shoni / Sims , Odyssey / Taurasi , Diana / Taylor , Penny / Toliver , Kristi / Vandersloot , Courtney / Whalen , Lindsay
Wiggins , Candice / Wright , Monica / Young-Malcolm , Sophia / Zellous , Shavonte
NIKE (Obstructed Logo): 24 players
Sampling of WNBA footwear types this season:
(images via KeezOnSports)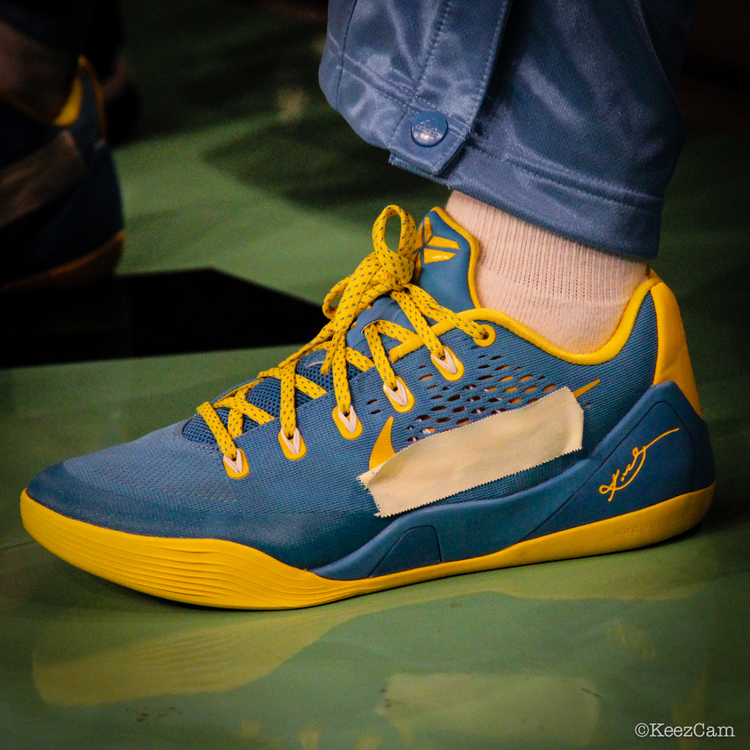 Tamera Young -- Obstructed logo Nike Kobe 9 EM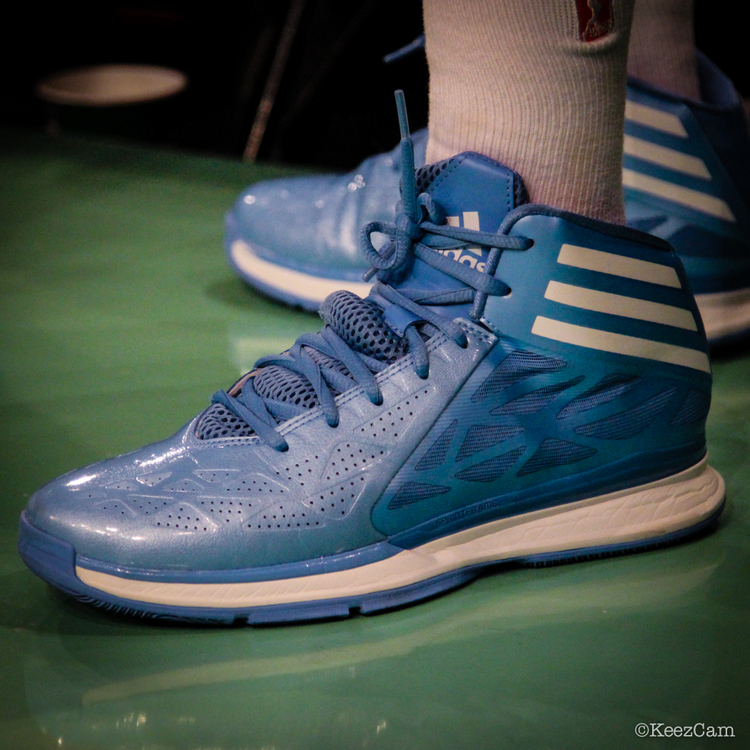 Markeisha Gatling -- adidas Crazy Fast 2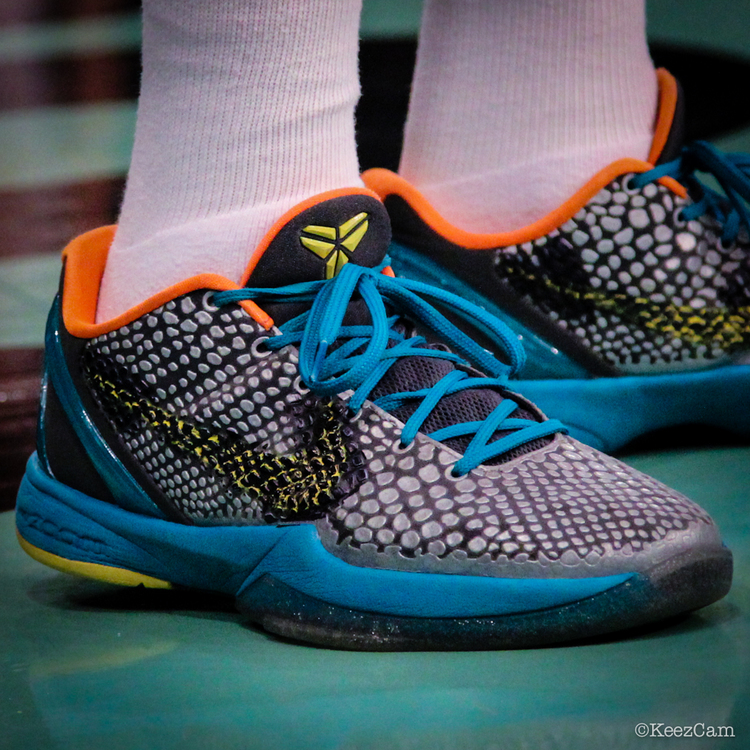 Courtney Clements -- Obstructed logo Nike Kobe VI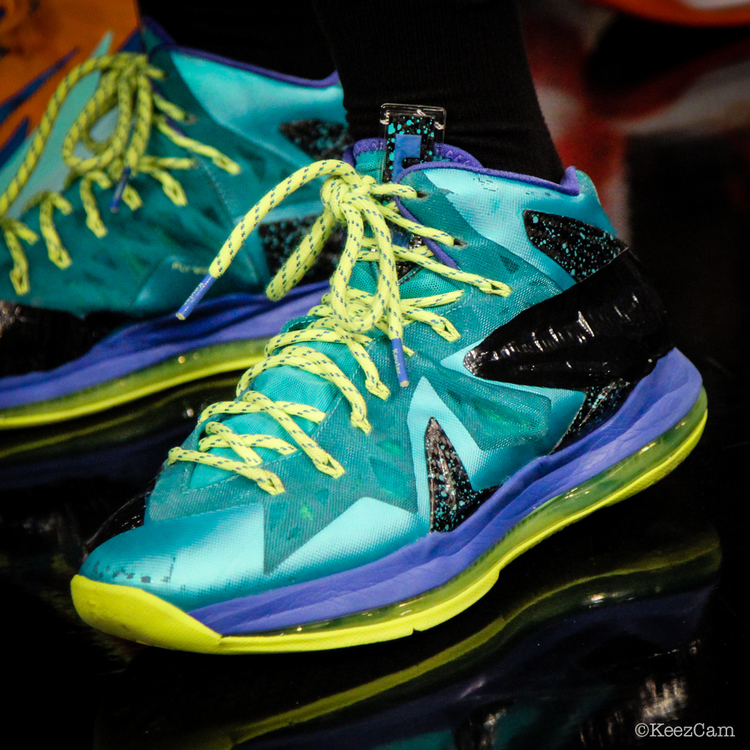 Sugar Rodgers -- Obstructed logo Nike LeBron X Elite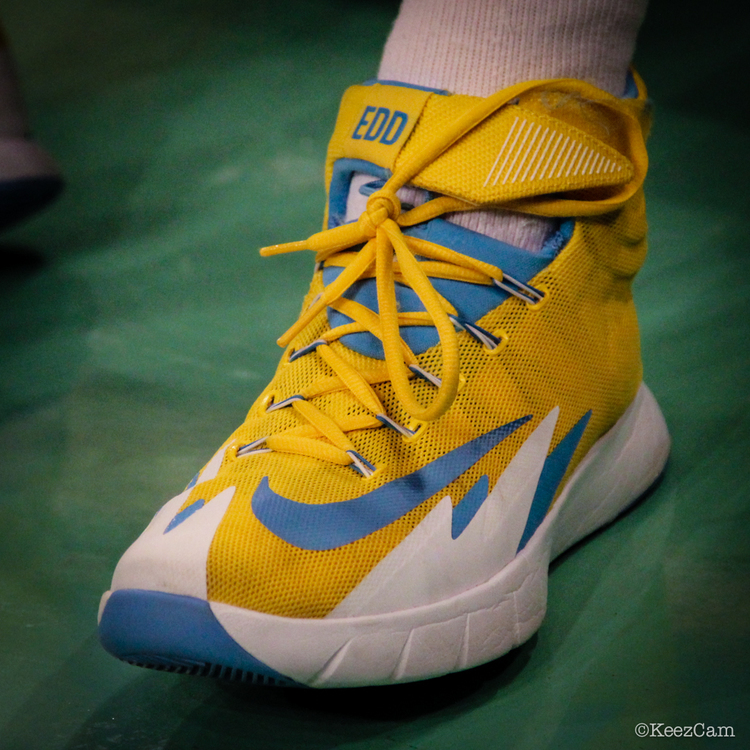 Elena Delle Donne -- Nike Zoom HyperRev PE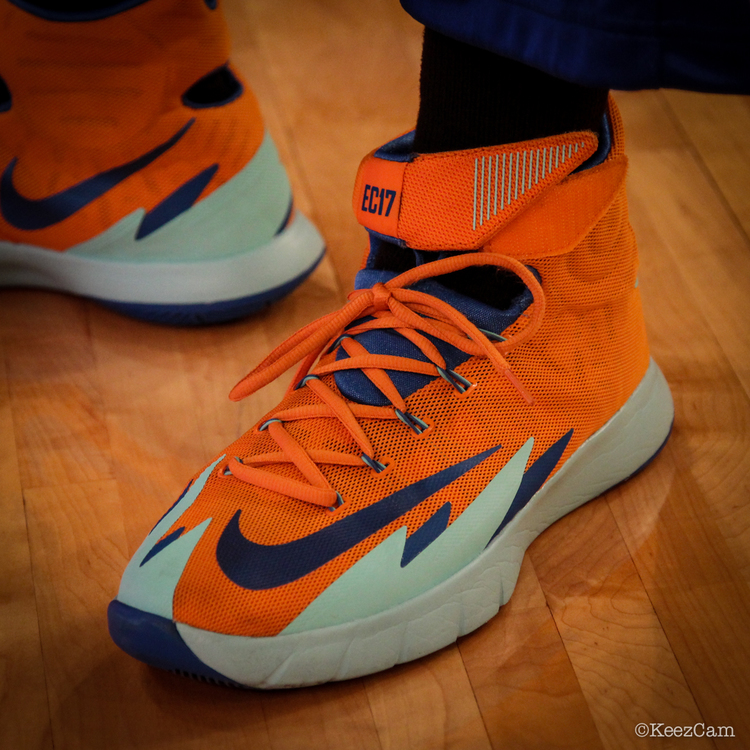 Essence Carson -- Nike Zoom HyperRev PE