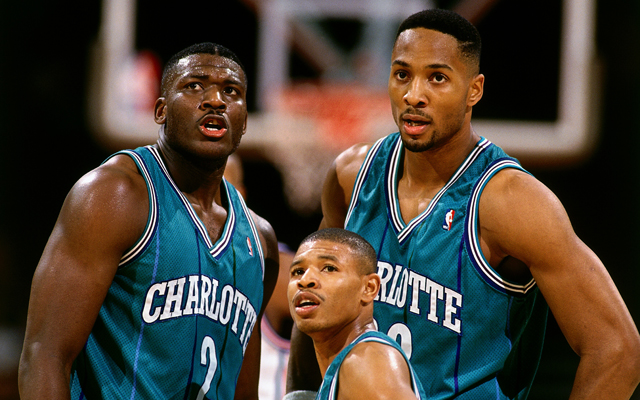 words & colorways // Nick DePaula
As of this very second, the NBA franchise located in Charlotte, North Carolina is once again named the Hornets.
The road to recovering the name has been an ongoing decade long process for Charlotte fans, who initially lost their franchise when owner George Shinn moved the team to New Orleans amidst a personal scandal.
As the Hornets of NOLA were officially rebranded as the Pelicans last fall, "Hornets" was almost instantly approved as the new name of the Charlotte franchise.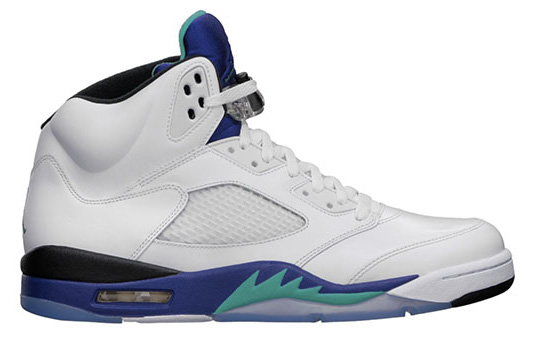 That franchise, of course, is owned by none other than Michael Jordan, who has his own history with the iconic hues of teal and purple.
While not initially referenced as a Hornets tie-in, the shades were first seen on the Air Jordan V, dubbed "Grapes," which have lived on as one of the most unique and saught after original non-Bulls colorways.
Who's kidding who, the reason all my childhood friends in California wore Hornets Starter jackets and Muggsy, Zo and LJ jerseys wasn't because of the team's success, it was because of the vibrant and fresh colors.
With MJ's franchise celebrating its rebranding today and a return to the iconic colorways, logo and mascot of the 1990's, we've re-imagined every single Air Jordan from 1 all the way to XX3 in Hornets hues with the convenient help of our Sole Designer App.
You can watch the Hornets name change press conference live stream at 12:30 PM EST on NBA.com.
Check out all of our Hornets-inspired colorways for every Air Jordan 1-XX3 below, and try your hand at creating your own colorways with our highly recommended Sole Designer App for iPhone and iPad.