words // Zac Dubasik & Nick DePaula
The question of who's the best Nike footwear designer of all-time doesn't usually bring up a lot of debate. The top designers on that list -- Tinker Hatfield and Eric Avar -- each have portfolios of footwear that have impacted silhouettes and trends, created new categories, established legacies for athletes of all sports, and maintained their popularity for decades.
Historically, in addition to both Avar and his mentor Tinker Hatfield at the very top, they're followed by the likes of Bruce Kilgore, Sergio Lozano, Sean McDowell, Tracy Teague, Wilson Smith III, Aaron Cooper, Ken Link and many others. As all of those storied creatives take on director and mentor roles within Nike, the future of Swoosh footwear appears to be in good hands.
While the popularity of retros may be as high as ever, there's still exciting new footwear being designed every year.
As roles change, and new talent emerges, the list of who the best designers are *right now* is constantly shifting. So it shows how truly special some of these aformentioned designers above are that they are holding down spots even after all this time. Check out our list of our favorite Nike designers right now, and let us know your picks in the comments.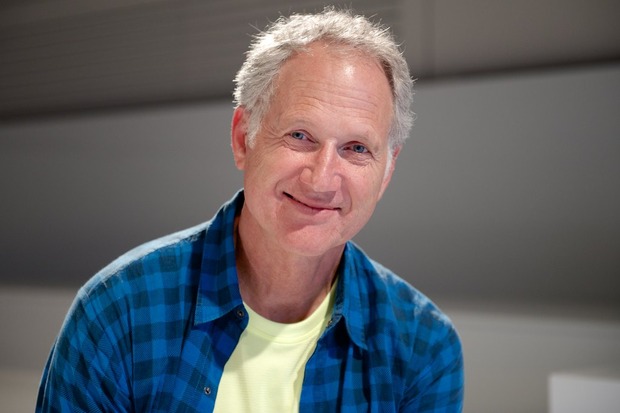 10. Tinker Hatfield
Title: VP of Design & Innovation
Key Models: Air Max 1, Air Trainer 1, Air Tech Challenge series, Air Jordans III - XV, XX, XX3, 2010-2012, XX8, XX9 & many, many more. His list of impactful models could go on forever.
It wouldn't be an exaggeration to say that Tinker Hatfield single-handedly helped revolutionize the sneaker world back in the late 1980s, and continued to dominate and set industry standards throughout the 90s. So, no one would blame him for riding out that fame, and enjoying a legacy like none other in sneaker history – but that's just not Tinker's style.
Despite designing few shoes these days, he sure makes the ones he does perform on-court. From a pure performance standpoint, the Air Jordan XX8 will go down as an all-time classic. Not bad for his fourth decade in the game. And in reality, he could easily be #1 on this list as his designs of long ago are still the most popular of today, and designers across the industry are still routinely taking inspiration from his iconic work.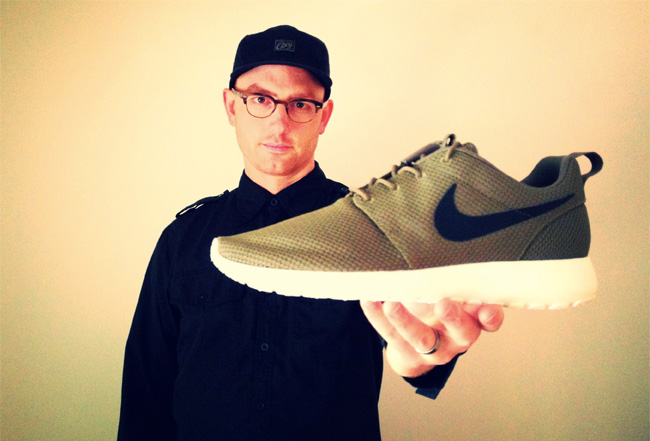 9. Dylan Raasch
Title: Nike Sportswear Design Director
Key Models: Roshe Run / NSW Womens
While most shoes are designed in conjunction with people from the marketing and development functions of a category, the Roshe Run was simply one man's idea in the quest for all you need on a daily basis. A simple, wearable and easy to manufacture sneaker was all Dylan Raasch was after with an under-the-radar design for 2012 priced at $70 -- and he'd go on to literally reshape the entire industry's approach to value and casual appeal.
We've since seen other brands launch new innovations around Raasch's streamlined silhouette and look, and that initial Roshe aesthetic will most likely go on to leave an impact far greater than anyone could've imagined. As a result, he now deservedly oversees an entire Roshe family of products, as the model has since spawned into a full-fledged and mass-friendly business for the company.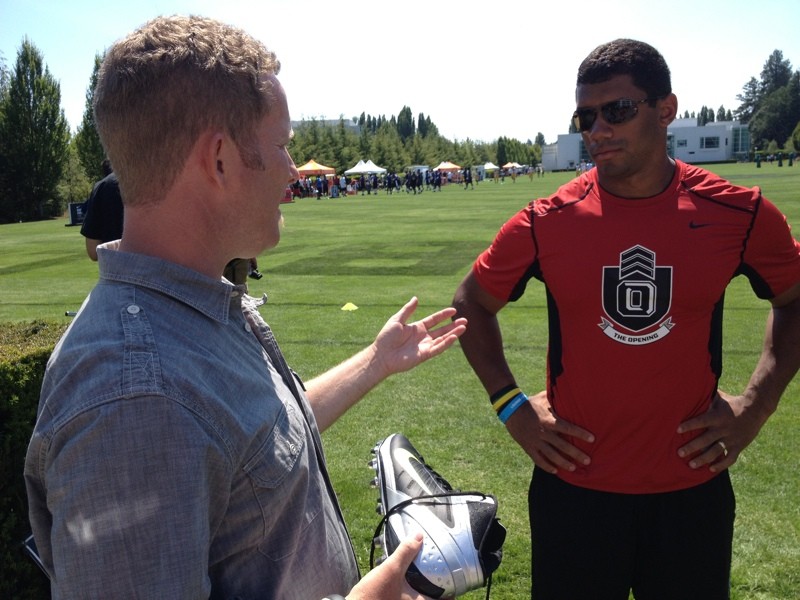 8. Ken Link
Title: Nike Football Design Director
Key Models: Zoom Revis / Vapor Talon / Vapor Laser Talon / Vapor Carbon Elite / CJ 81
Were this an all-time ranking, much like Tinker Hatfield above him and the very next designer on this list, Ken Link's handful of signature models for LeBron James -- including the Zoom LeBron II, his first crack and one of our favorite shoes ever made -- would've landed him much higher here.
As it stands, he's currently leading Nike's takeover of the NFL, and creating some of the most innovative, refined and engineered footwear in the industry. From Pro Combat-incorporating cleats, to the new ridiculously next level 3D-printed Vapor Carbon, Link's shape and function has set the stage for Nike design on the gridiron. The only knock here is that we'd like to wear this stuff on concrete too.
7. Eric Avar
Title: Innovation Kitchen Creative Director
Key Models: Flight Huarache / Penny 1-4 / Foamposite One / Hyperflight / Huarache 2K4 / Hyperdunk / Kobe 3-9
Longtime sneaker fans are familiar with Eric Avar for designing some of the most iconic hoops shoes of all time, such as the Foamposite One, Glove, Huarache 2K4, Hyperdunk, along with the rest of the Air Penny line. But that's not what's keeping him on our list for designers making an impact today. His relevance now is derived from the Kobe line, which he's designed annually since the 3, where he helped popularize low-tops for basketball performance, before moving in the exact opposite direction with the 9.
6. Marc Dolce
Title: Nike Sportswear Basketball & NFL Design Director
Key Models: ½ Cent, Zoom Rookie, Penny 5, Lunar Force 1, Barkley Posite, Lil Penny Posite
A major part of Nike Sportswear's existence is capitalizing on the vast catalog of classic footwear the brand has produced over the years. So, it would have been easy to exclude Marc Dolce from this list, based on the fact that he's often tasked with leading color and themes for past signature series and reinterpreting these retro models.
While many have failed at creating hybrid and inspired-by sneakers, Dolce has actually helped elevate some of these retro models and signature lines by creating kicks that not only pay tribute to the originals, but stand on their own as modern classics for a new generation.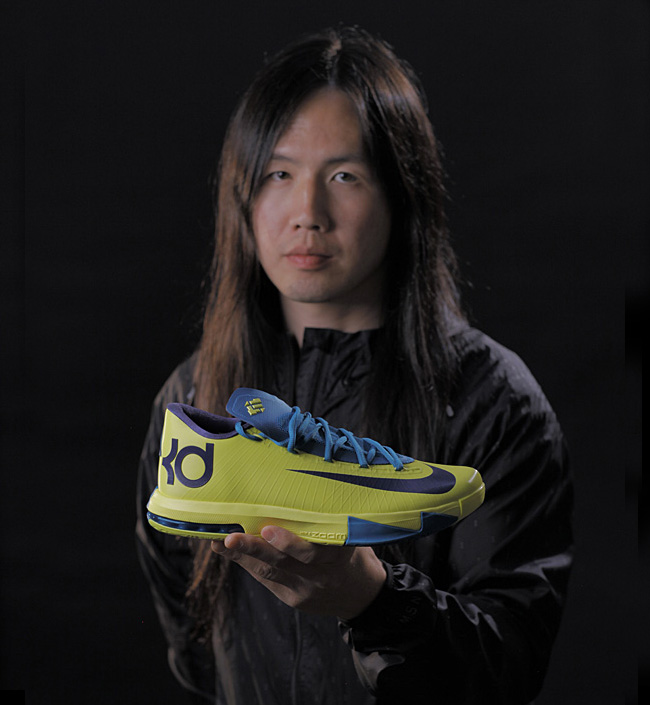 5. Leo Chang
Title: Nike Basketball Design Director
Key Models: Hyperize, Hyperdunk 2010, Hyperdunk 2012, Hyperfuse, HyperRev, KD series
After a slow start aesthetically (though the line performed amazingly well for just $88), the Nike KD series has grown to be one of the most anticipated and collectable signature sneakers of today. But that's only part of Chang's duties. He also serves as Nike Basketball's Design Director, where he helps set the feel of the company's most impactful shoes at the NBA level. His Hyperfuse, Hyperdunk 2011 and HyperRev designs have been some of the most adopted models on courts of all levels nationwide, and each are amazing performance products.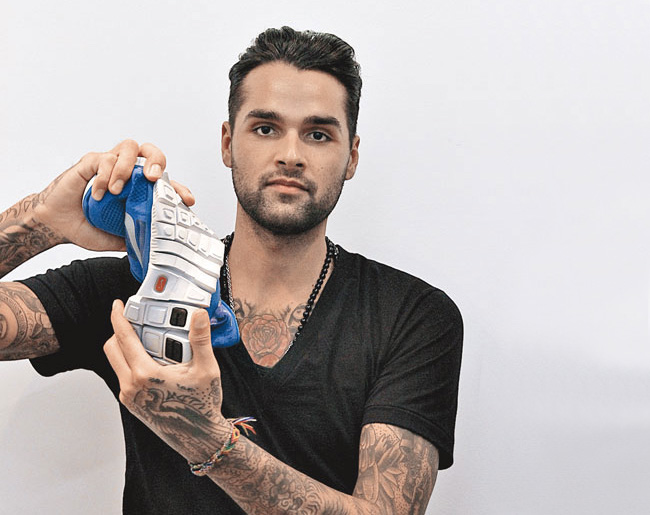 4. Mark Miner
Title: Nike Running Senior Designer
Key Models: Free Run series / Air Pegasus 29 / Womens Free XT QuickFit
Designing for the world's greatest athletes with unique points of inspiration to draft off of is one thing, with luxuries like nearly unlimited research resources and sky high price points coming into play. But designing an affordable flagship model intended for literally millions of consumers for Nike's widest selling franchise?
That's a tough task that Mark Miner has been nailing. His Free Run designs and work in Nike Running has helped the company grow its business and become a leader in natural motion footwear.
3. Jason Petrie
Title: Nike Basketball Senior Designer
Key Models: LeBron 7-11
From a performance standpoint, there's a good argument that the LeBron line has adopted a form-over-function design ethos since Jason Petrie took over the reigns. While rarely approaching the earlier models in terms of playability, as most obviously evidenced by LeBron's preference to stay away from the 11 on court, the line has never been more popular. And that's not surprising based on the way Petrie has masterfully merged visible technology with casual appeal. As much as we loved the LeBron X on-court, if the line keeps moving in the same direction aesthetically, and dials in the performance a little more, Petrie could easily find himself at the #1 spot.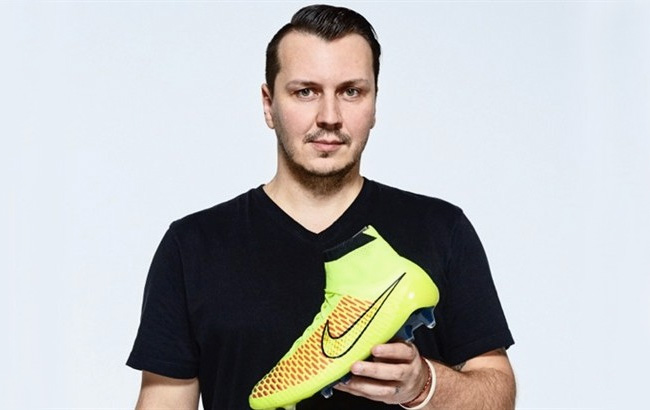 2. Denis Dekovic
Title: Nike Soccer Design Director
Key Models: Magista / Flyknit Mercurial Superfly IV / HyperVenom / Mercurial / Tiempo V
With the upcoming World Cup and its subsequent onslaught of PR events and marketing materials fast approaching, Denis Dekovic is being thrust into the spotlight for his groundbreaking Magista and Flyknit Mercurial Superfly IV designs. Rightfully so, but his elite work is nothing new to those on the inside.
After helping to lead Nike Women's Training before taking his current role as Nike Soccer's Design Director, expect to hear Dekovic's name behind some of the industry's most forward thinking product for years to come.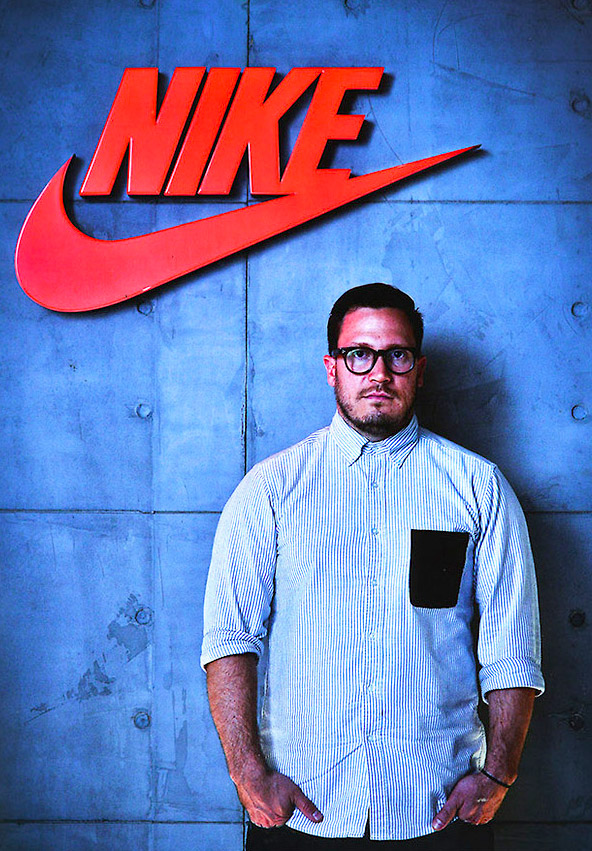 1. Nate VanHook
Title: Nike Training Design Director
Key Models: Air Yeezy 2 / Lunar Terra Arktos / Free Orbit II SP
If this list were titled "The Best Footwear Designers of All Time," or even "The Best Footwear Designers of the Past 10 Years," there's a good chance Nike's Nate VanHook might not even show up on the list. But when it comes to "Right Now," his recent designs while at Nike Sportswear are an integral piece of today's sneaker culture. Even if we excluded the hype-driven Air Yeezy 2 from his portfolio of work, shoes like the Terra Arktos and Free Orbit II stand alone as great industrial design as much as great footwear.
The Yeezy is included though, which has dominated the discussion in the sneaker world like few shoes before it, for the past couple years. The hype shouldn't take away from the fact that the design itself is one of the best in modern footwear. Add to all of that the current internal buzz that Van Hook's future product for next year being shaped in his new role at Nike Training has been generating, and his wearable flow and style warrants his top billing.