words // Nick DePaula
While the 1st Round of the 2014 NBA Playoffs may have been the best ever, the league's 2nd Round of postseason action has gotten off to a slow start. The four series opening games were each a blowout, and things haven't been much closer since.
With just eight teams left in the quest for a Larry O'Brien trophy this June, we've got a look below at the best shoes worn by the players on all eight teams.
Let us know who you think has stood out most so far during the 2nd Round, and let us know your favorites in the comments section below.
INDIANA PACERS: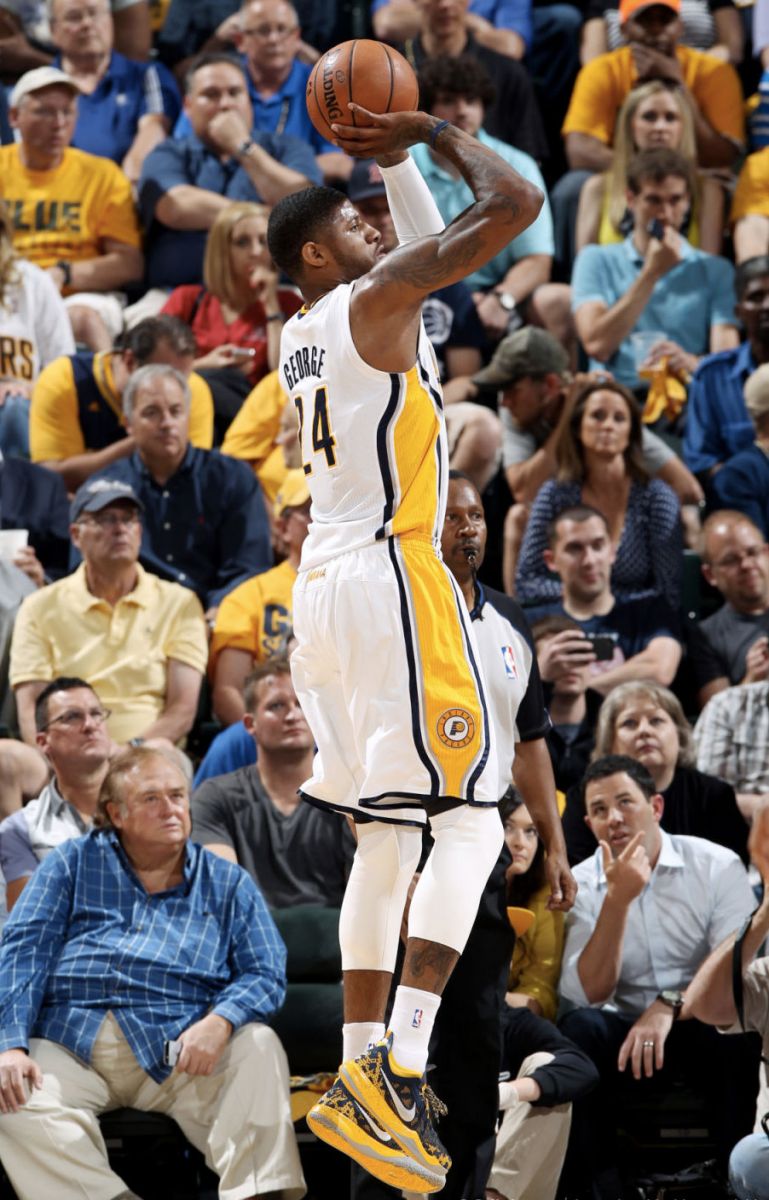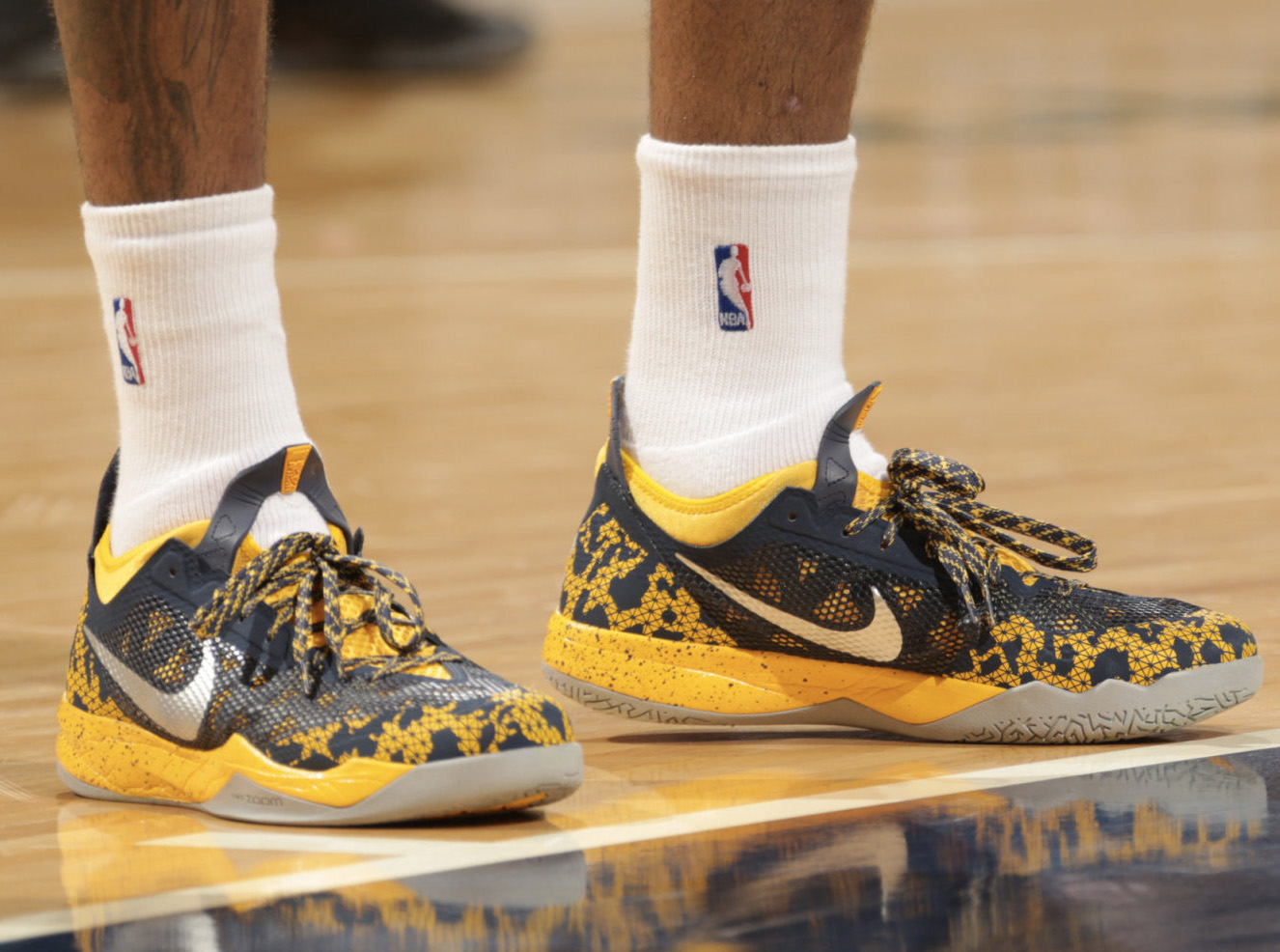 Paul George -- Nike Zoom Crusader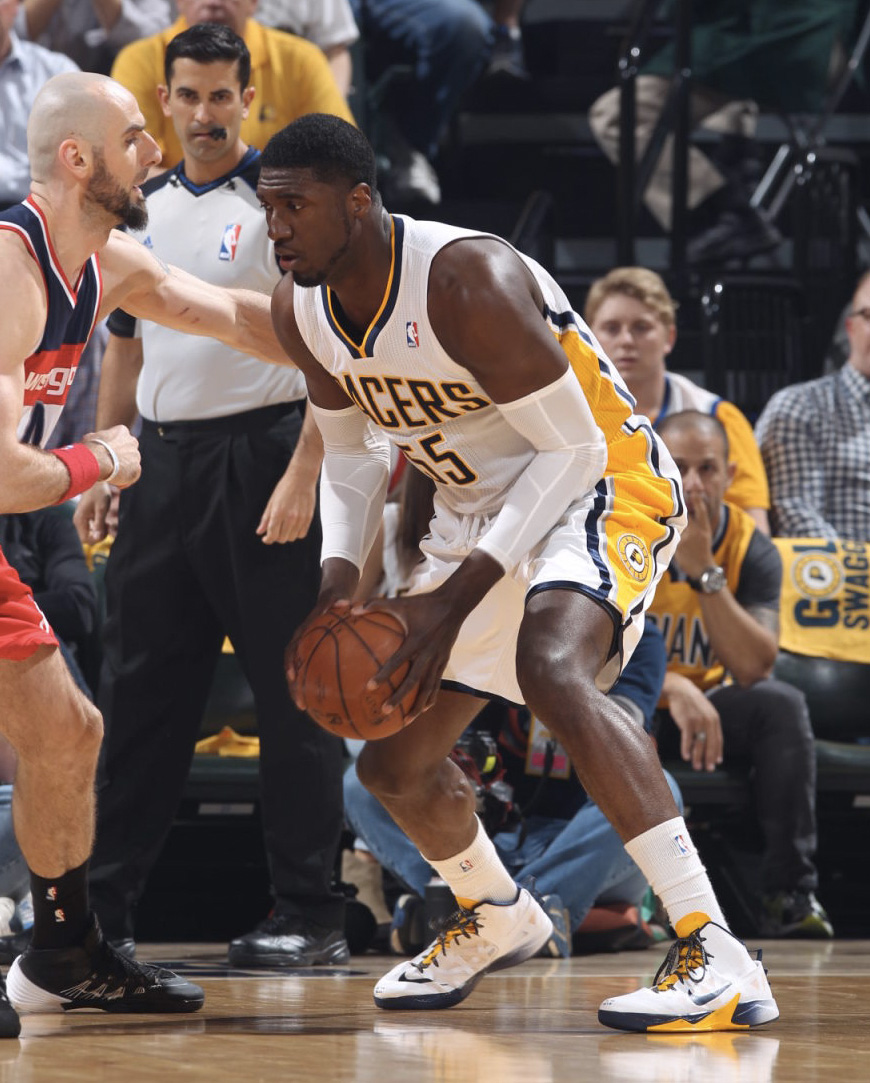 Roy Hibbert -- Nike Zoom Hyperfuse 2013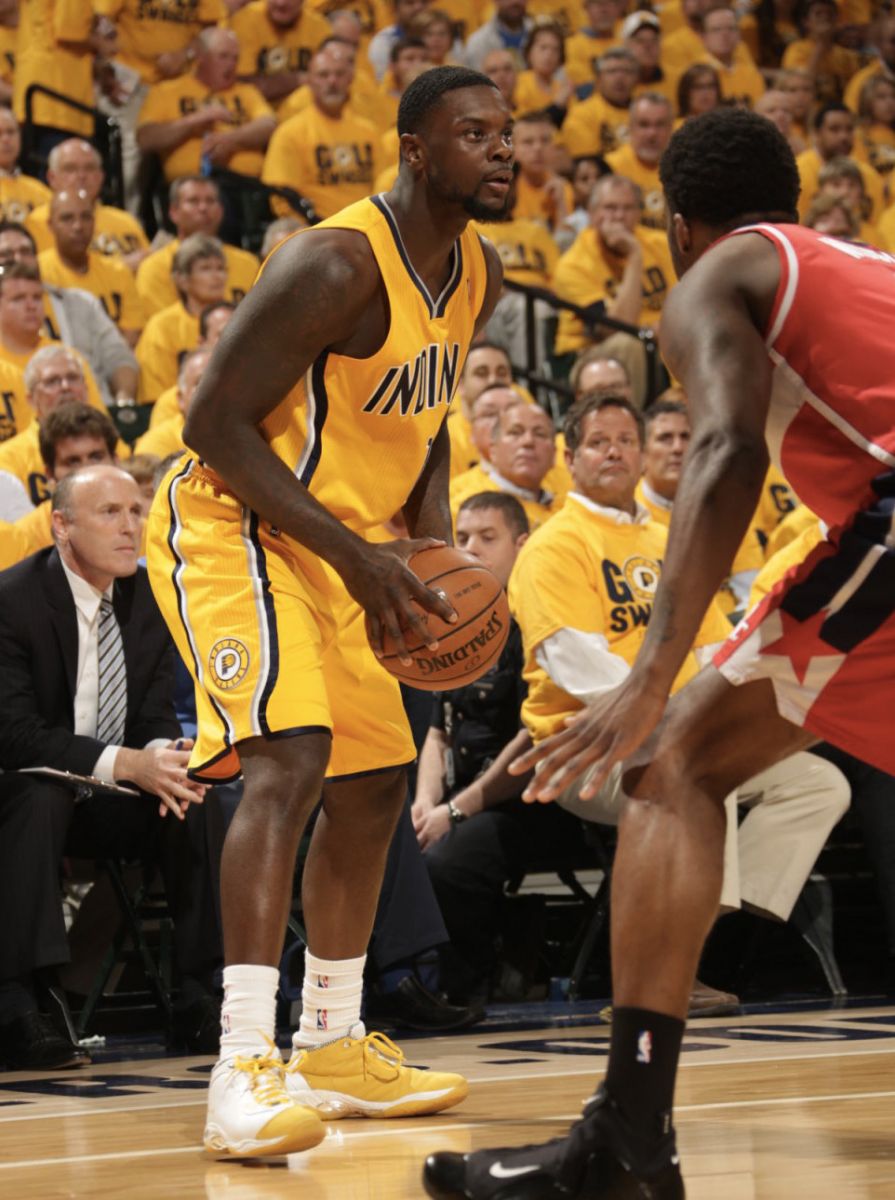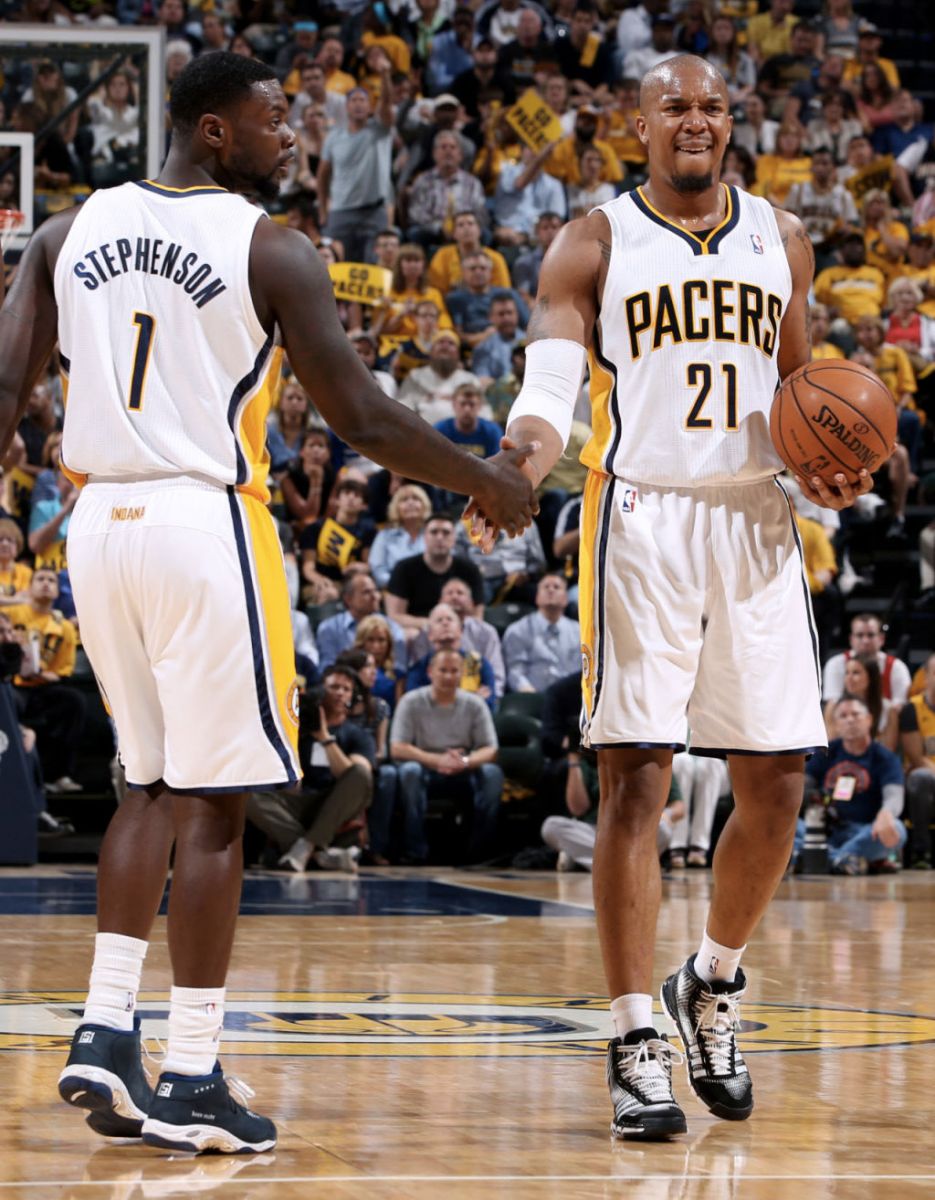 Lance Stephenson -- AND1 Tai Chi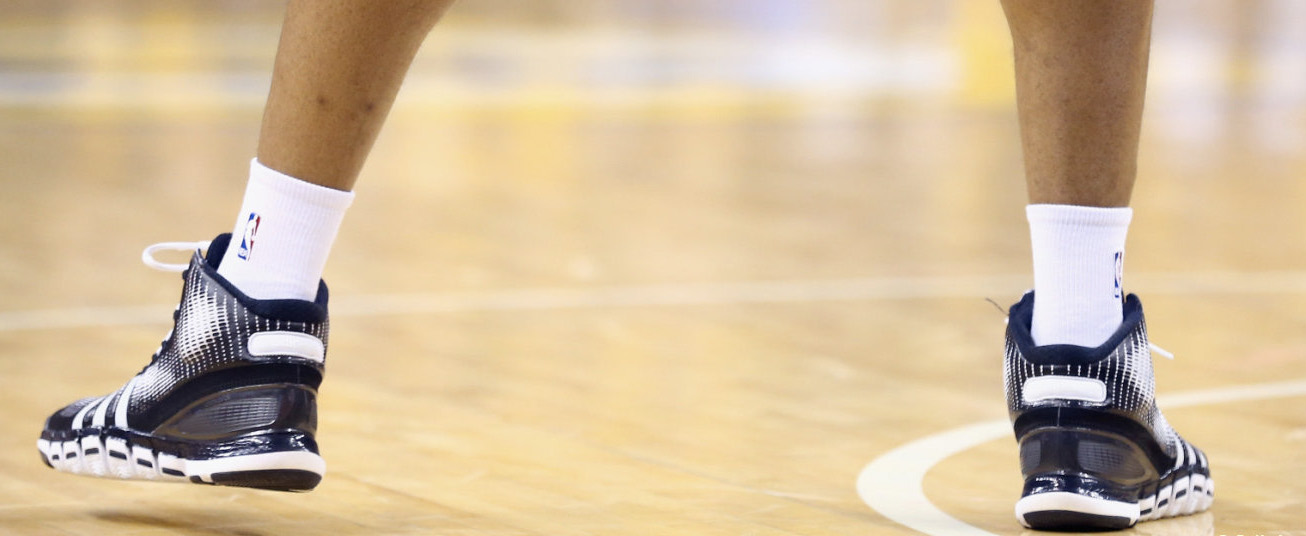 David West -- adidas Crazyquick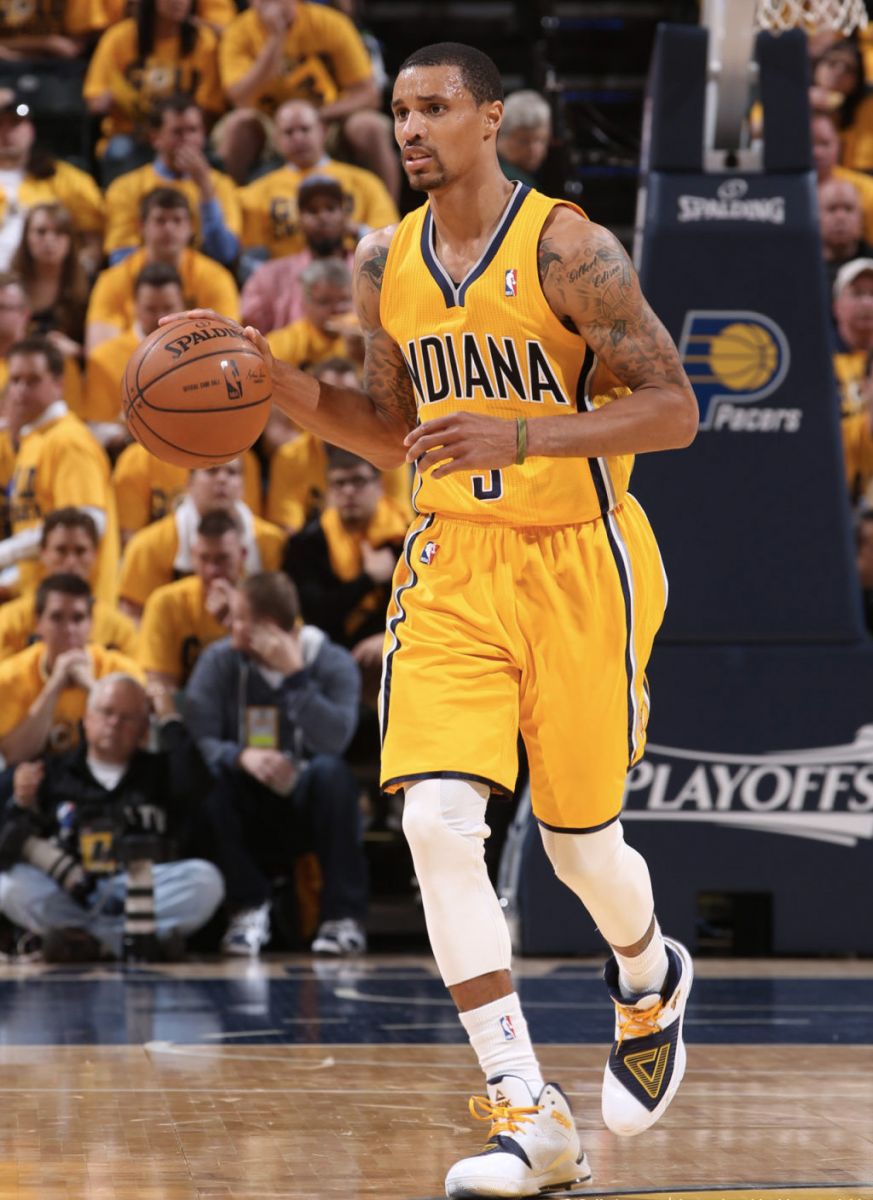 George Hill -- PEAK GH3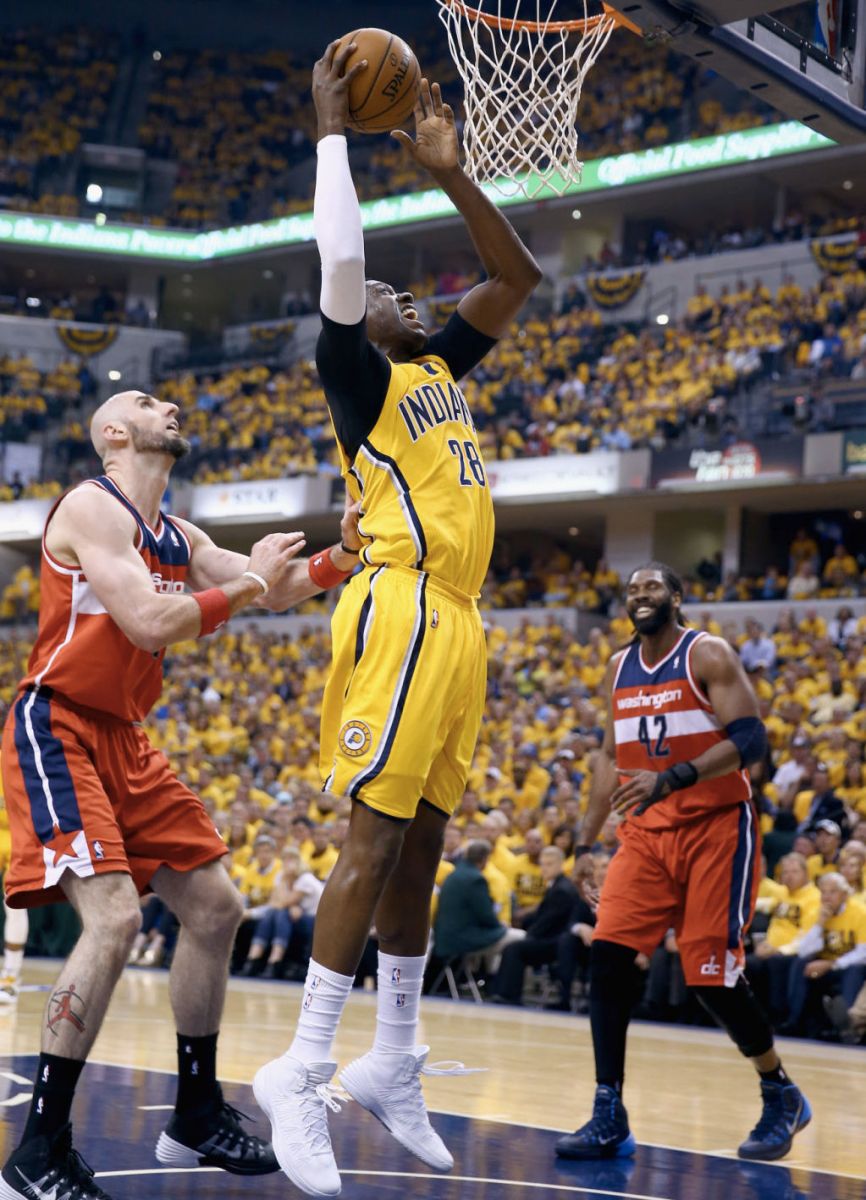 Ian Mahinmi -- Nike Hyperdunk 2013 iD
WASHINGTON WIZARDS: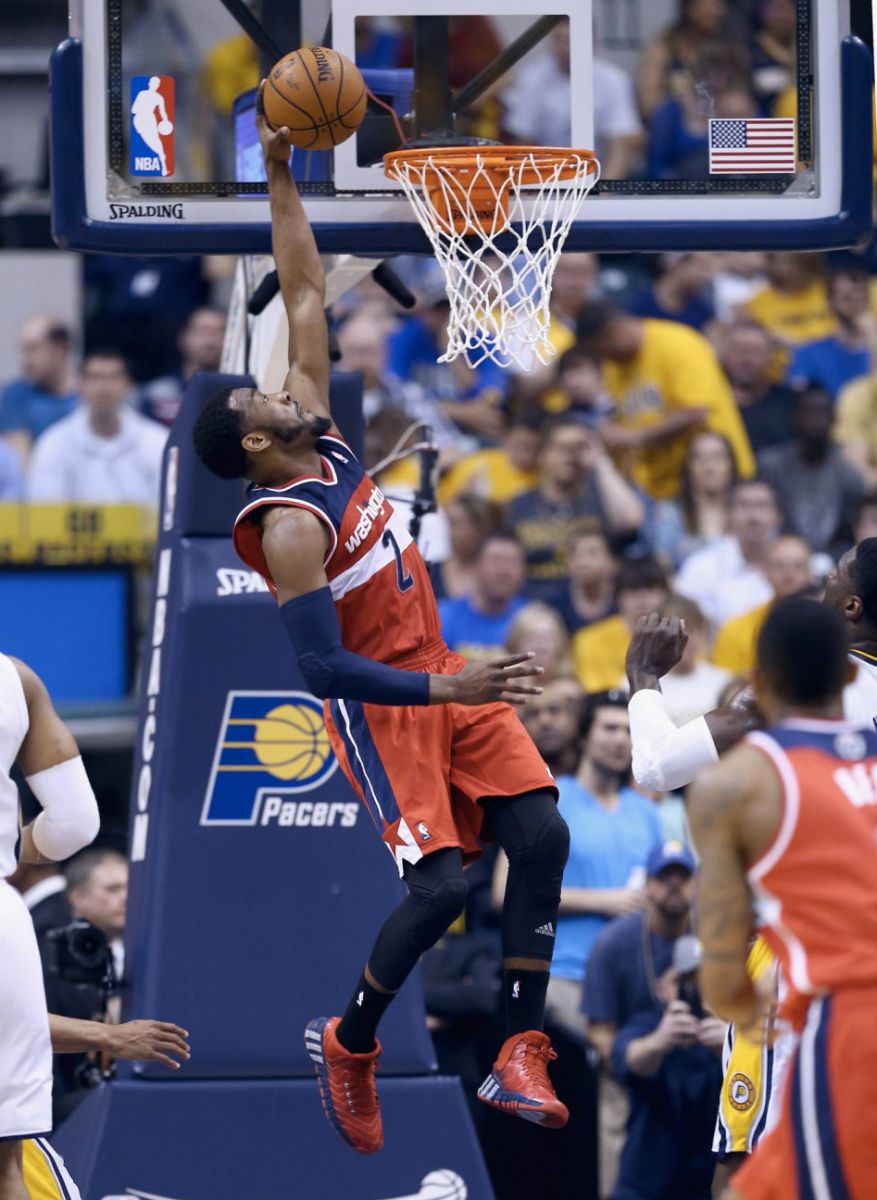 John Wall -- adidas Crazyquick 2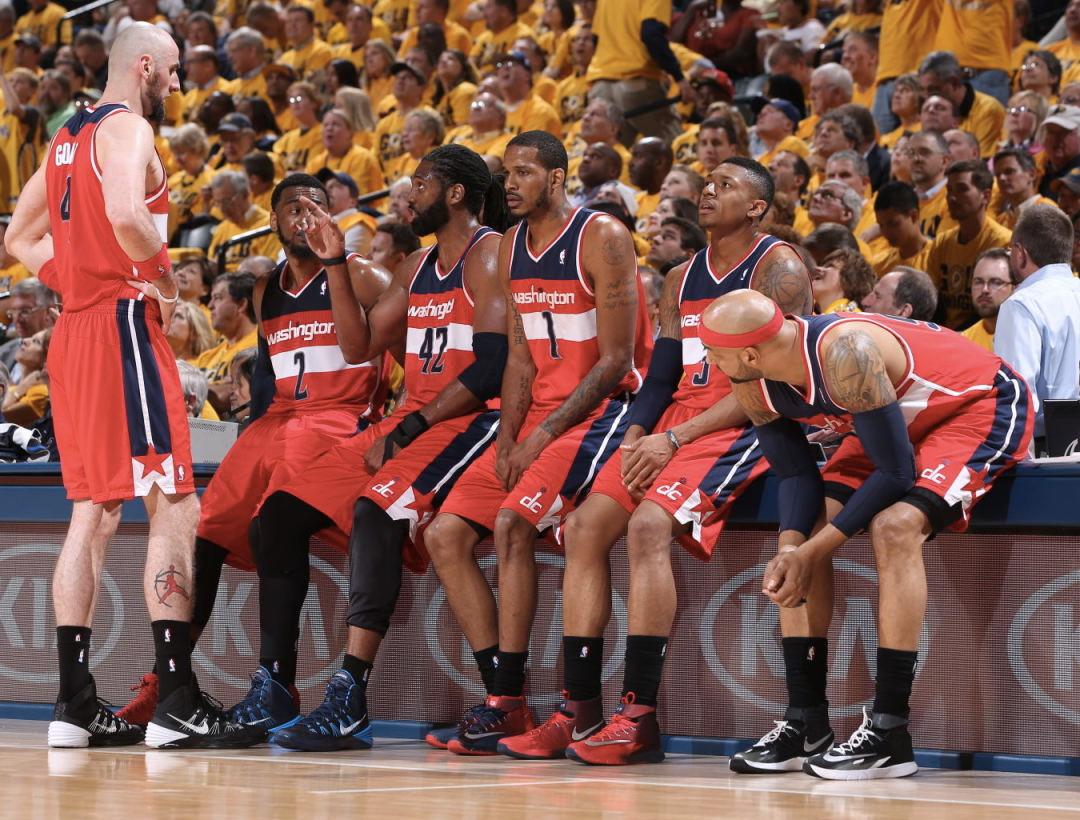 Marcin Gortat & Nene -- Nike Hyperdunk 2013
Trevor Ariza, Bradley Beal & Drew Gooden -- Nike Zoom HyperRev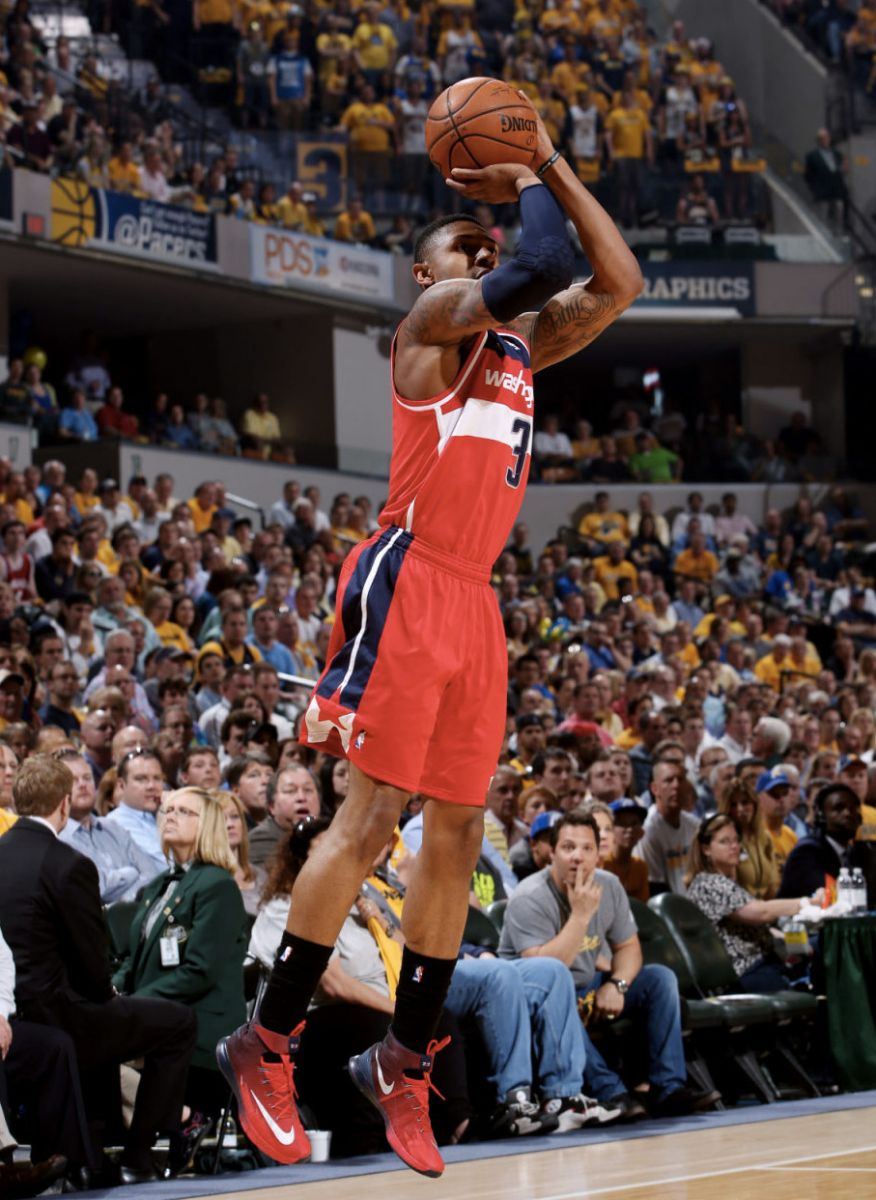 Bradley Beal -- Nike Zoom HyperRev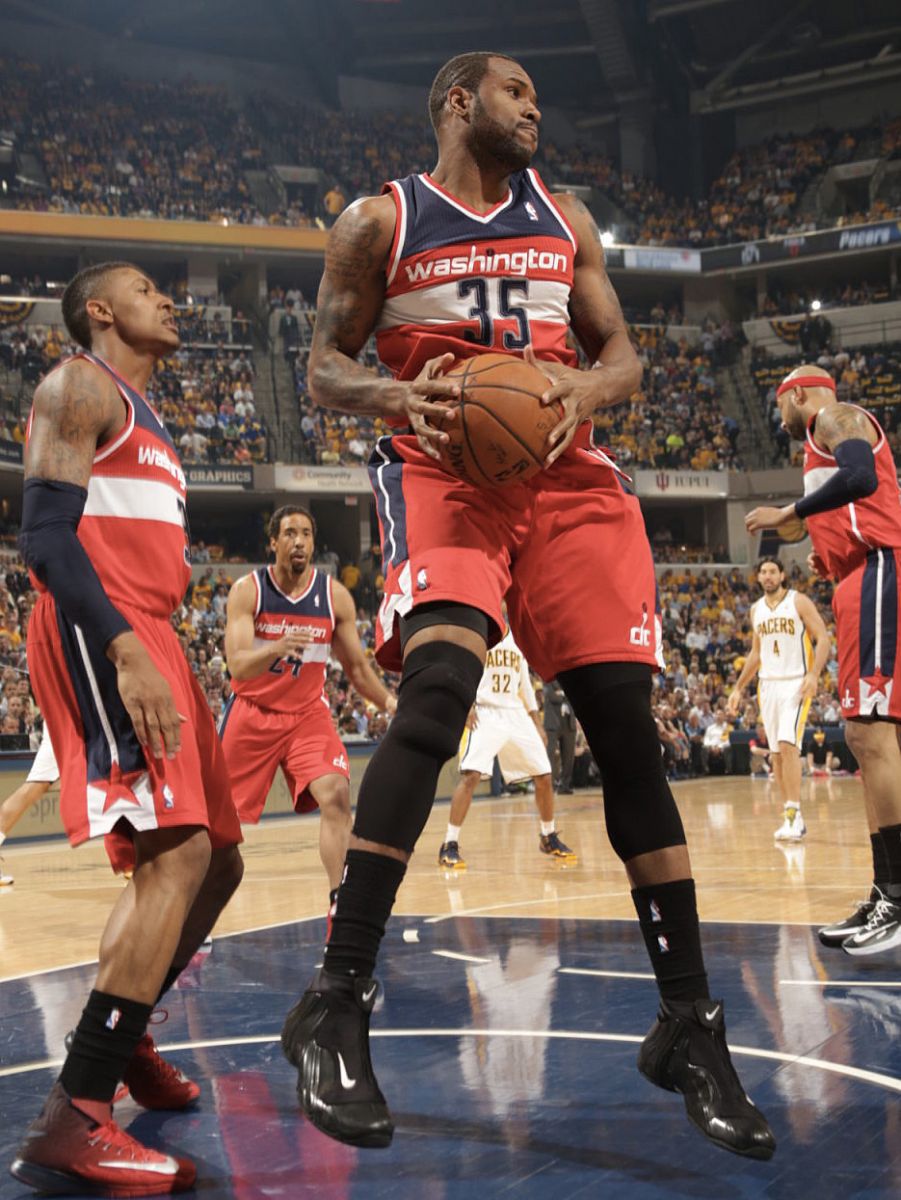 Trevor Booker -- Nike Flightposite 1 Retro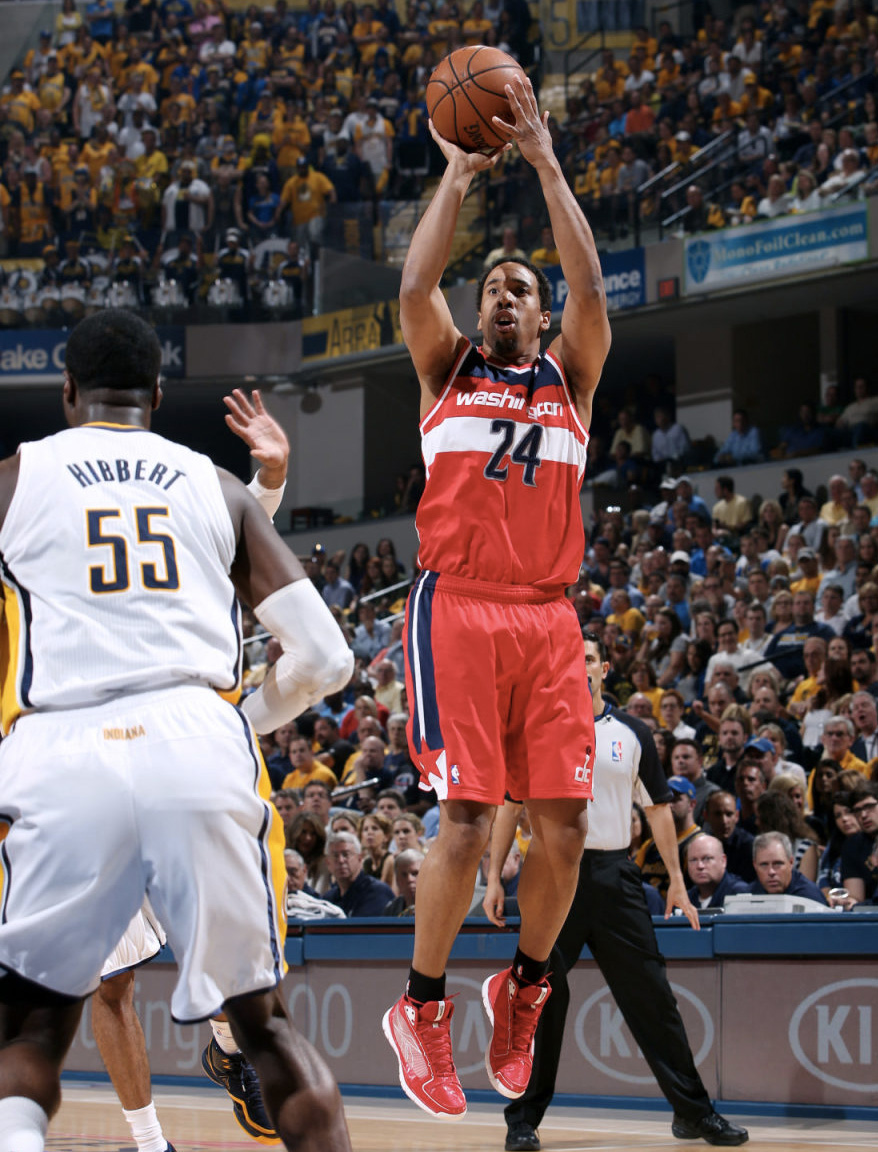 Andre Miller -- Reebok SubLite Pro Rise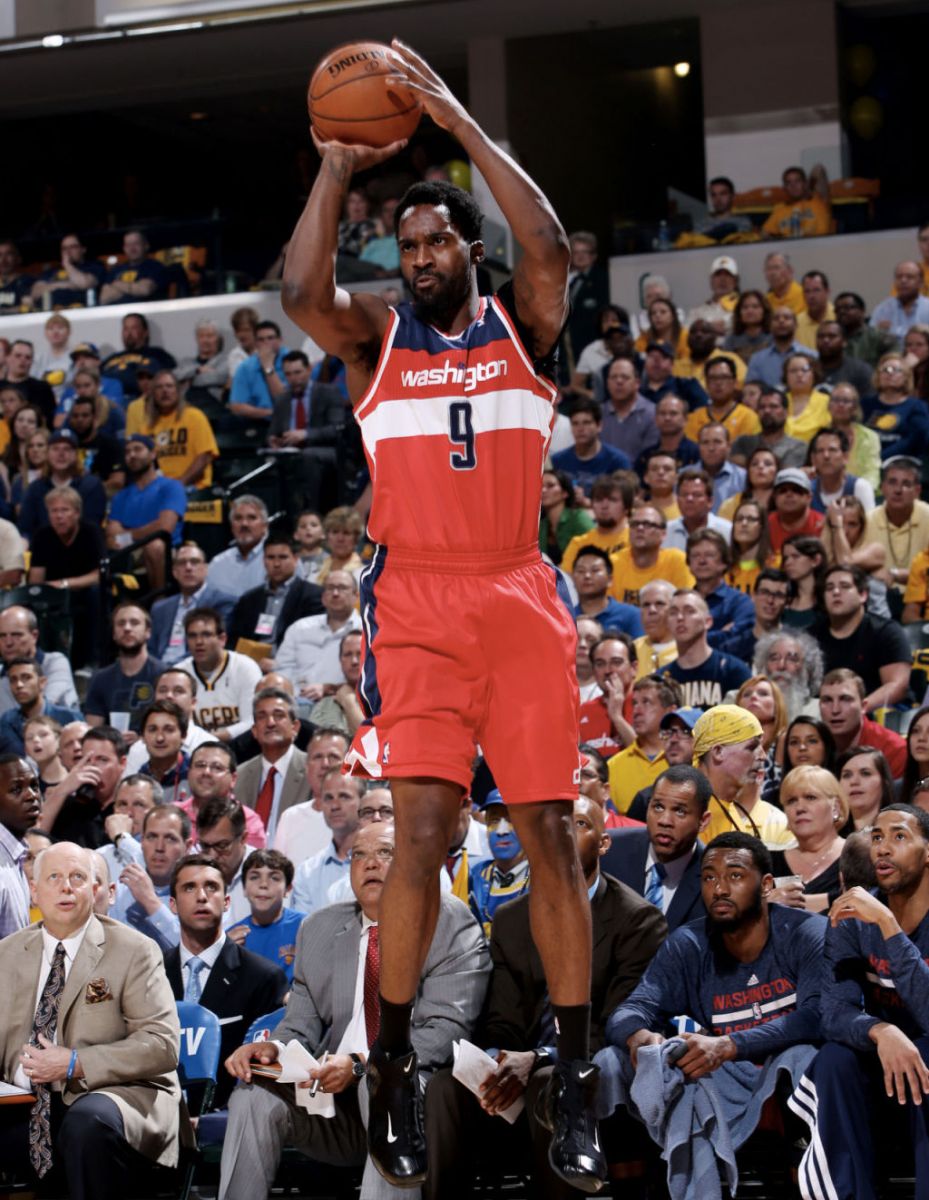 Martell Webster -- Nike Flightposite 1 Retro
BROOKLYN NETS: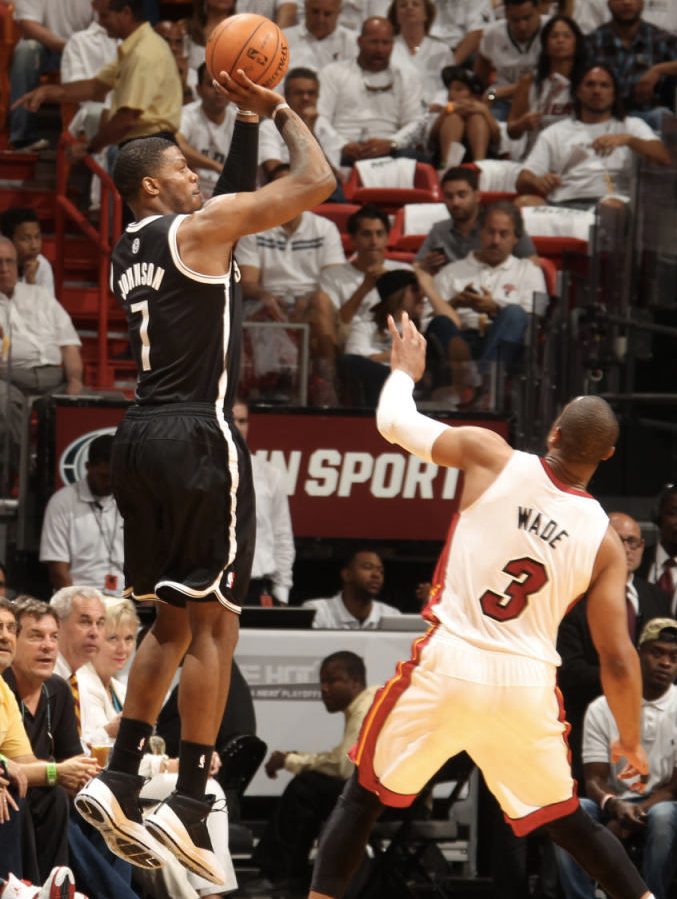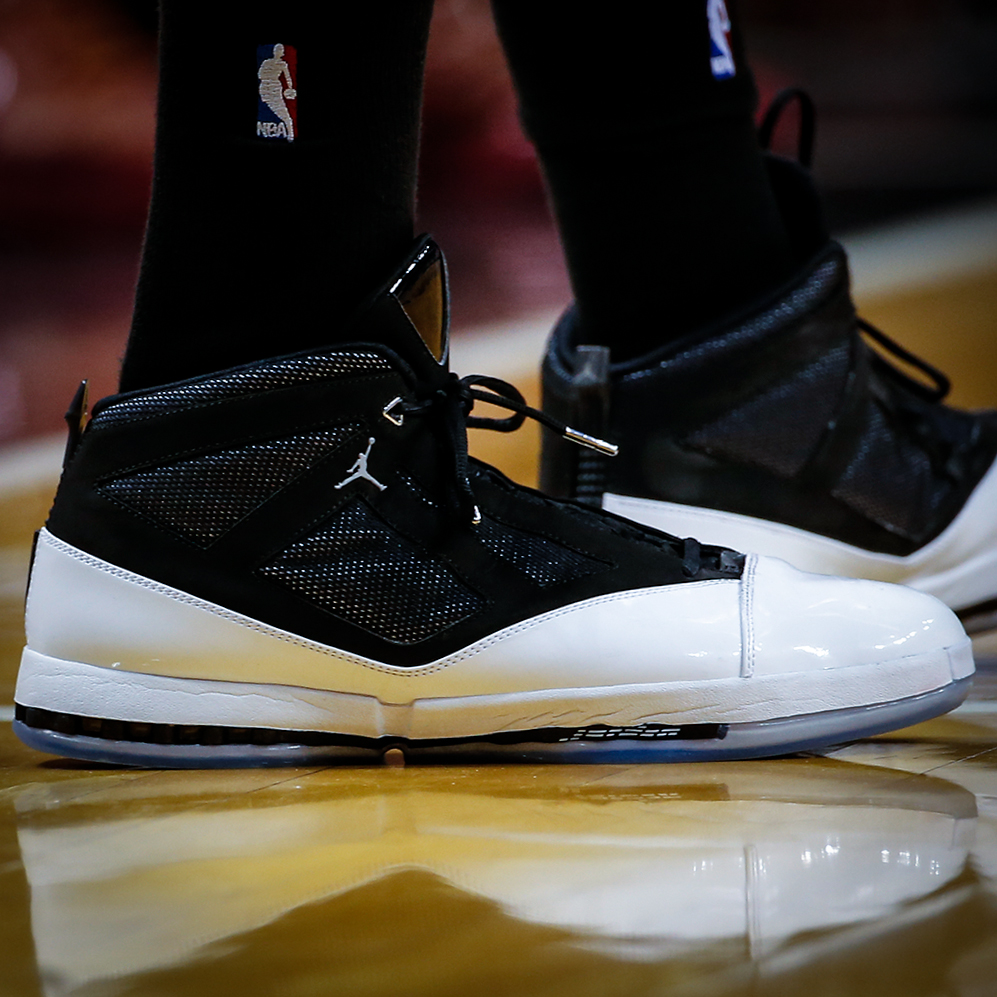 Joe Johnson -- Air Jordan Retro 16 PE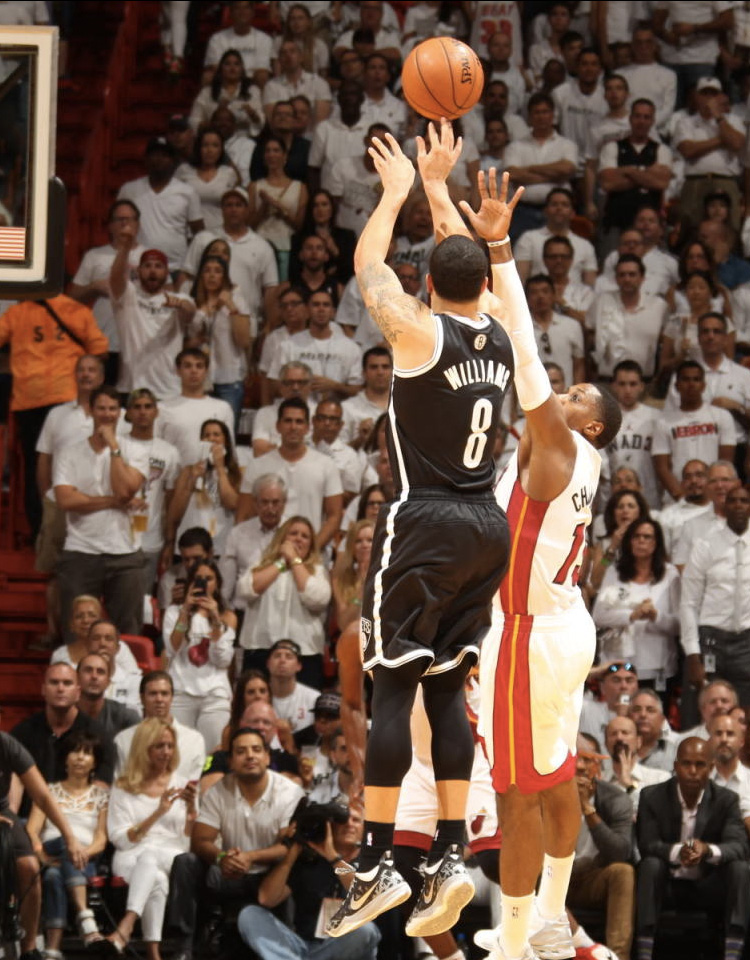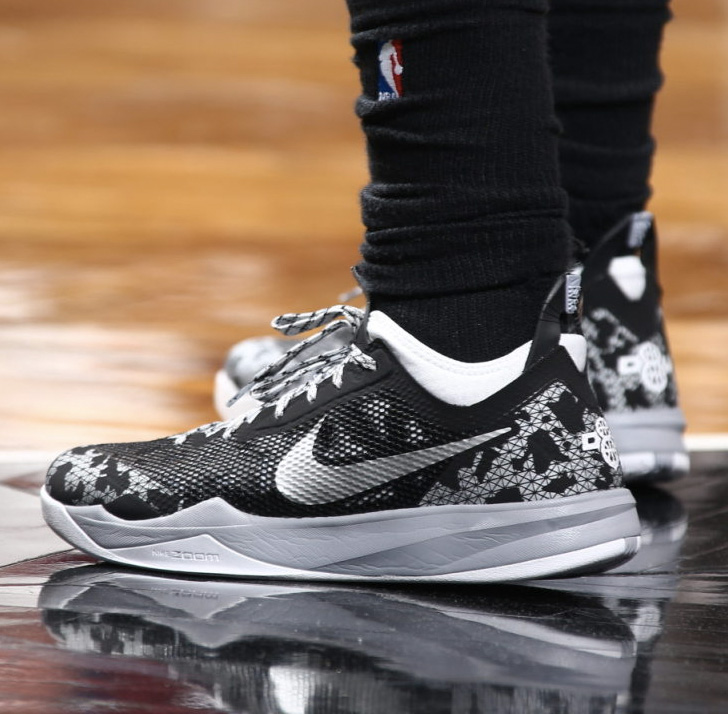 Deron Williams -- Nike Zoom Crusader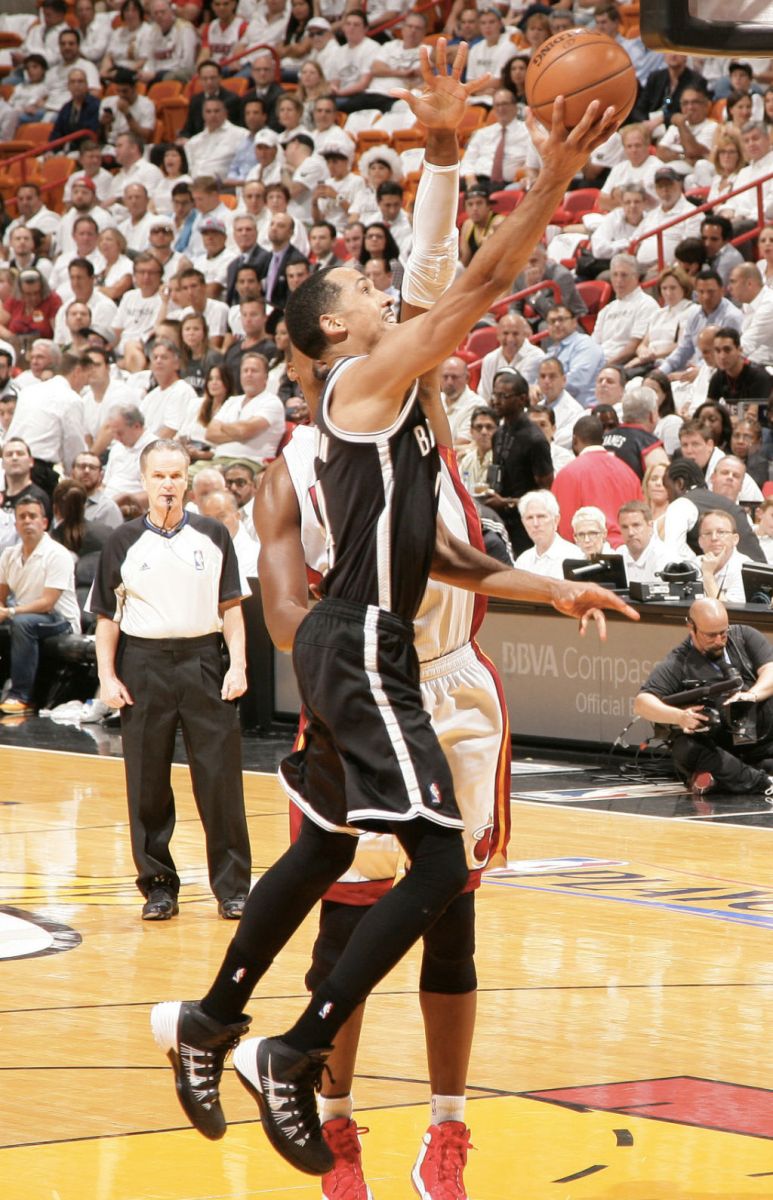 Shaun Livingston -- Nike Hyperdunk 2013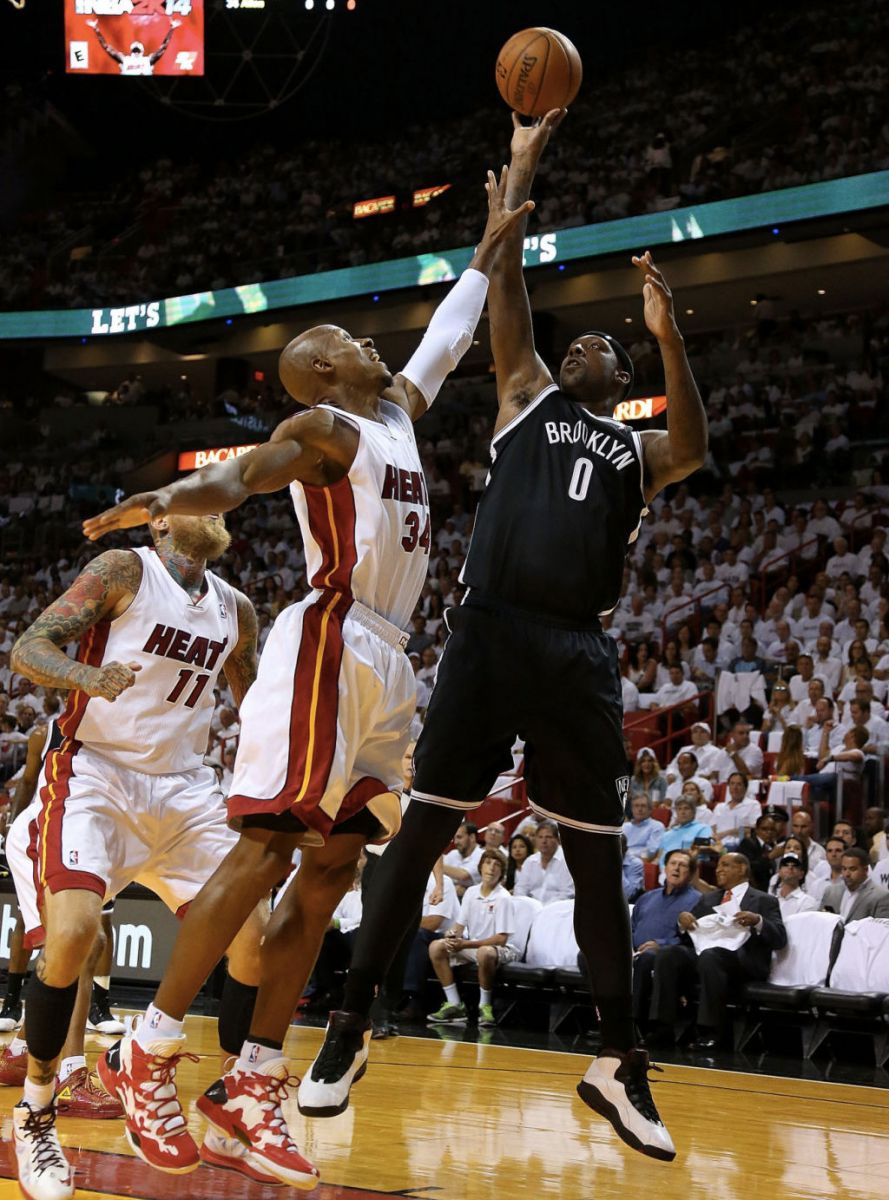 Andray Blatche -- Air Jordan Retro 10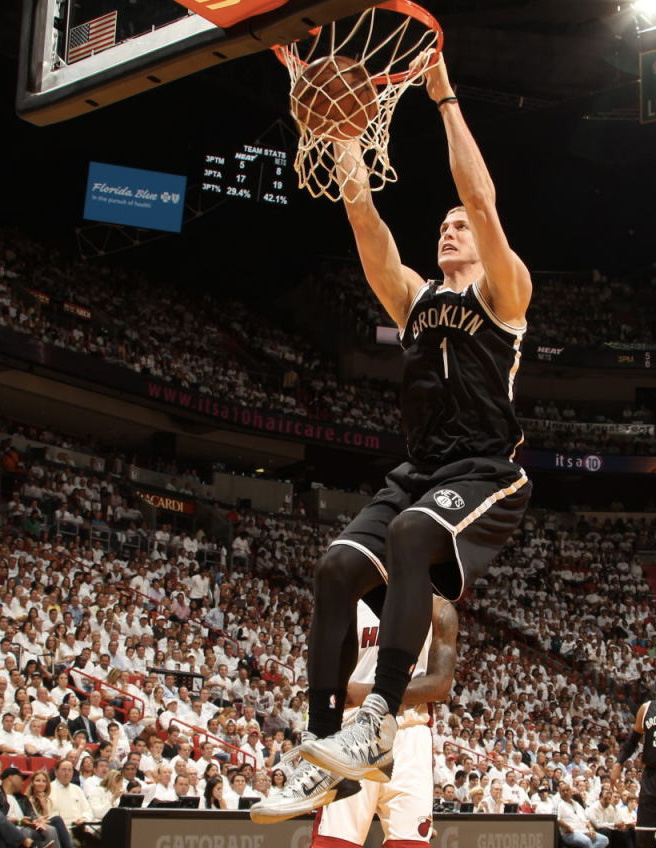 Mason Plumlee -- Nike Hyperdunk 2013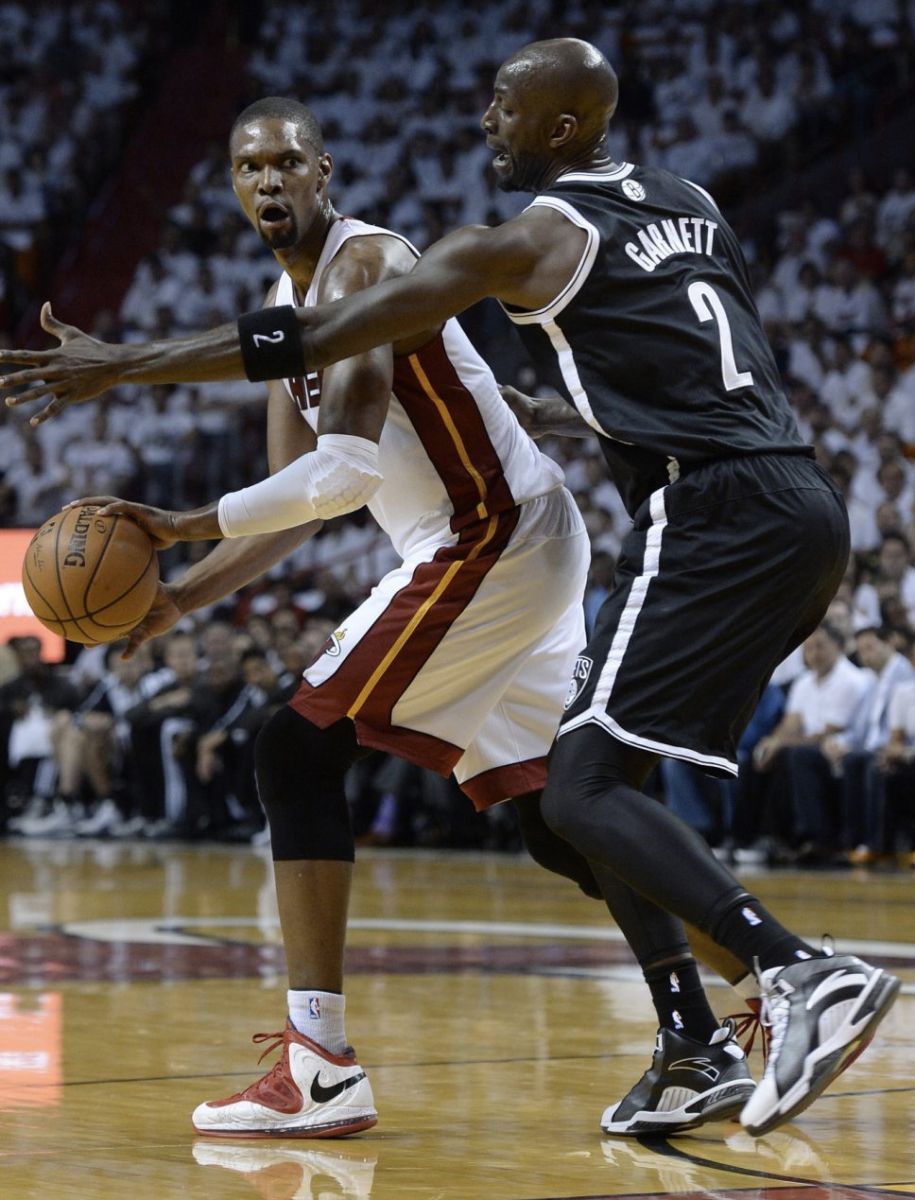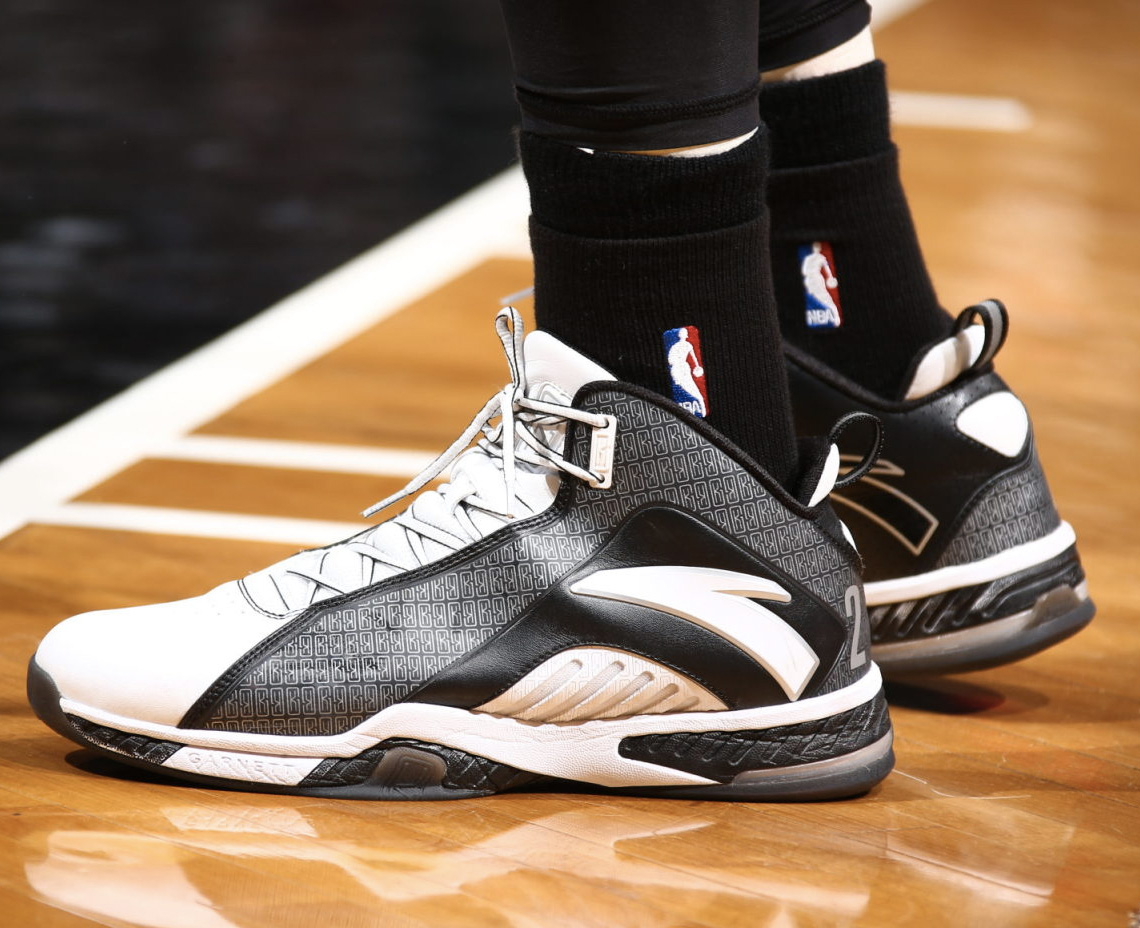 Kevin Garnett -- ANTA KG 3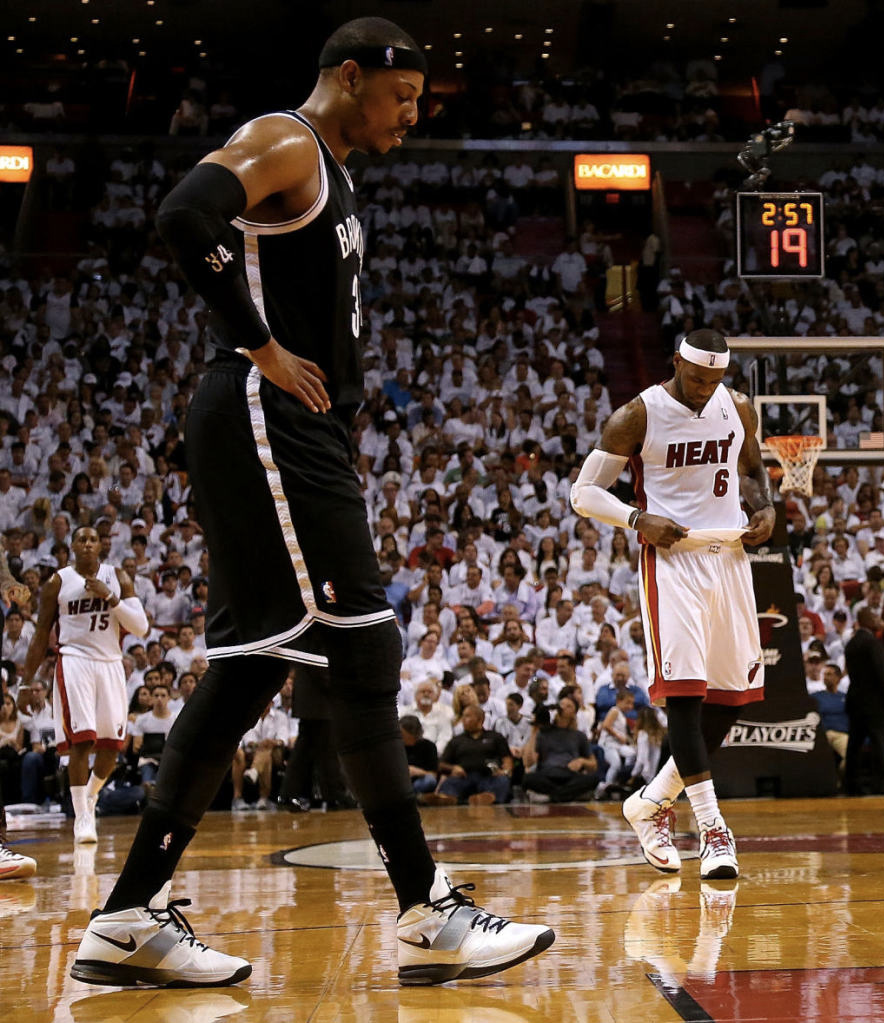 Paul Pierce -- Nike Pierce Legacy 4
MIAMI HEAT: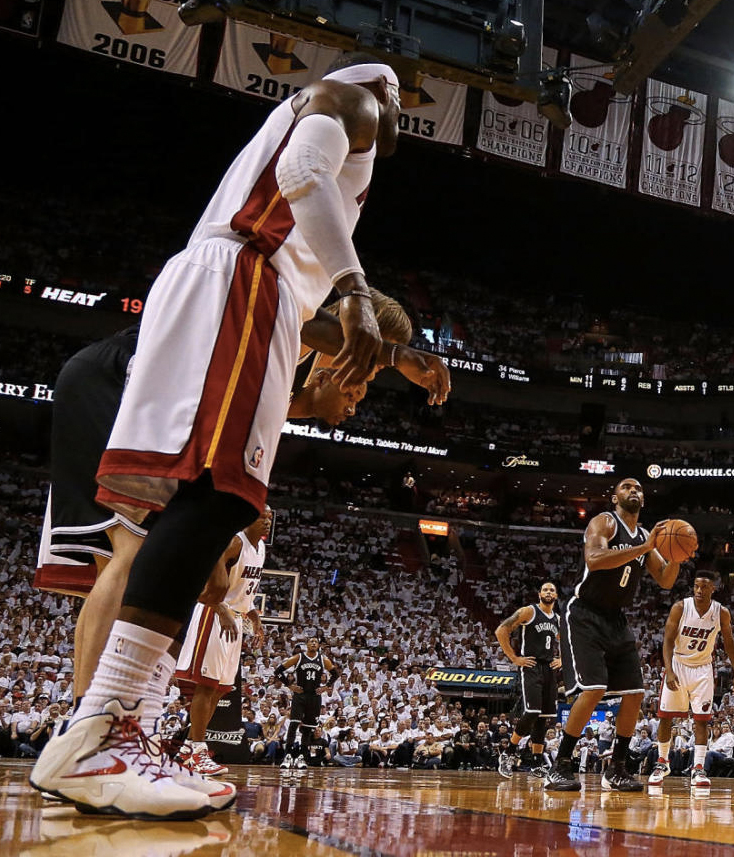 LeBron James -- Nike LeBron 11 Elite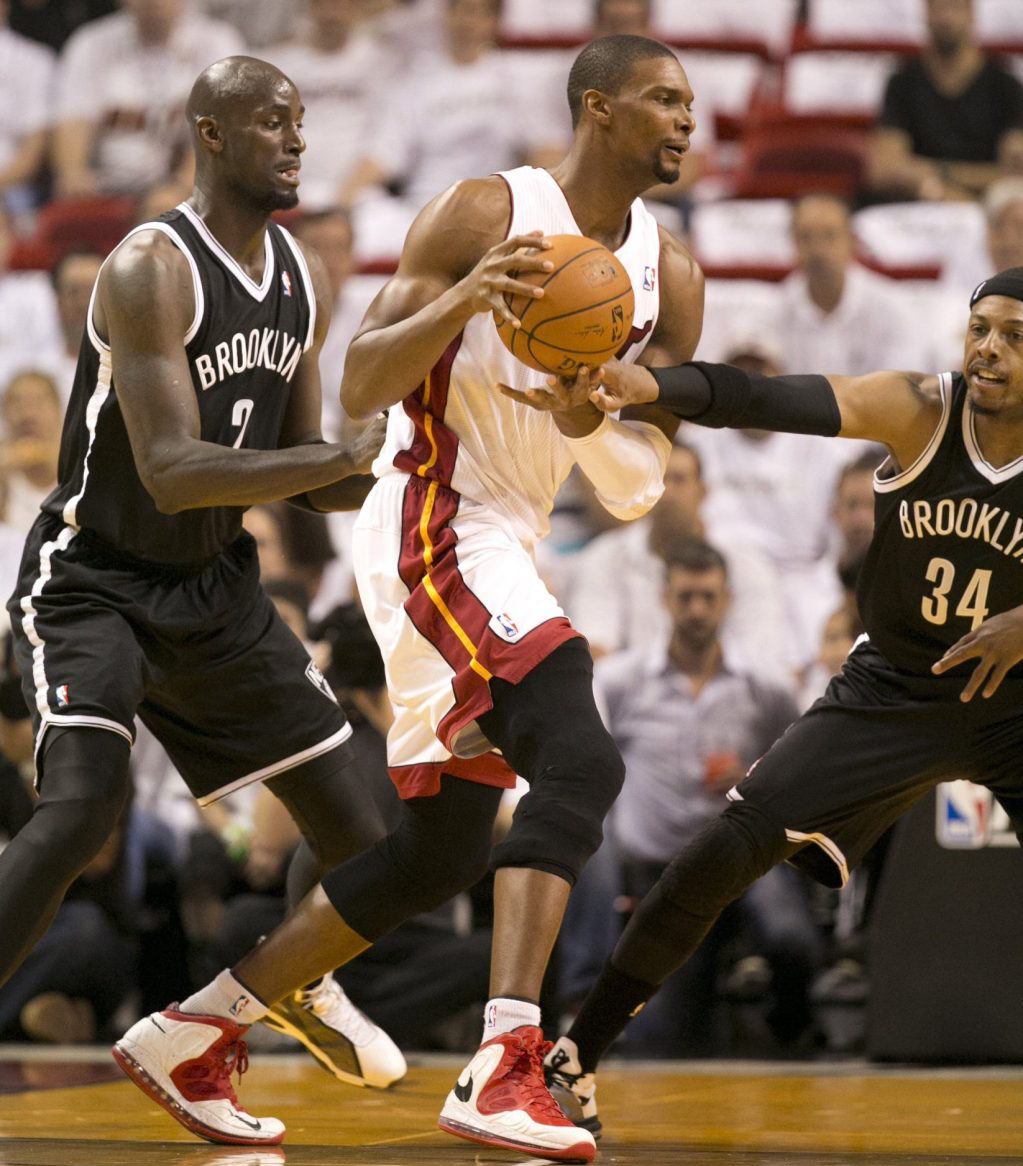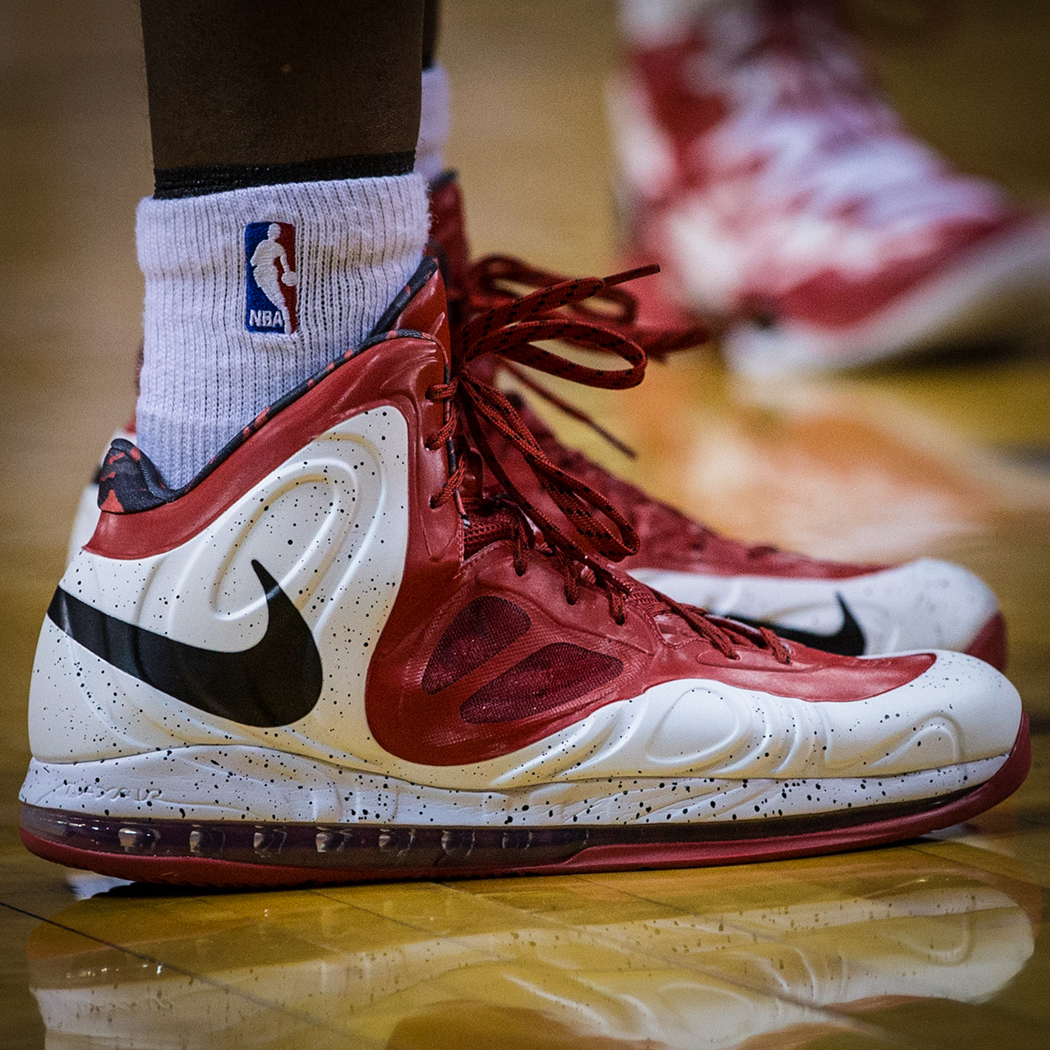 Chris Bosh -- Nike HyperPosite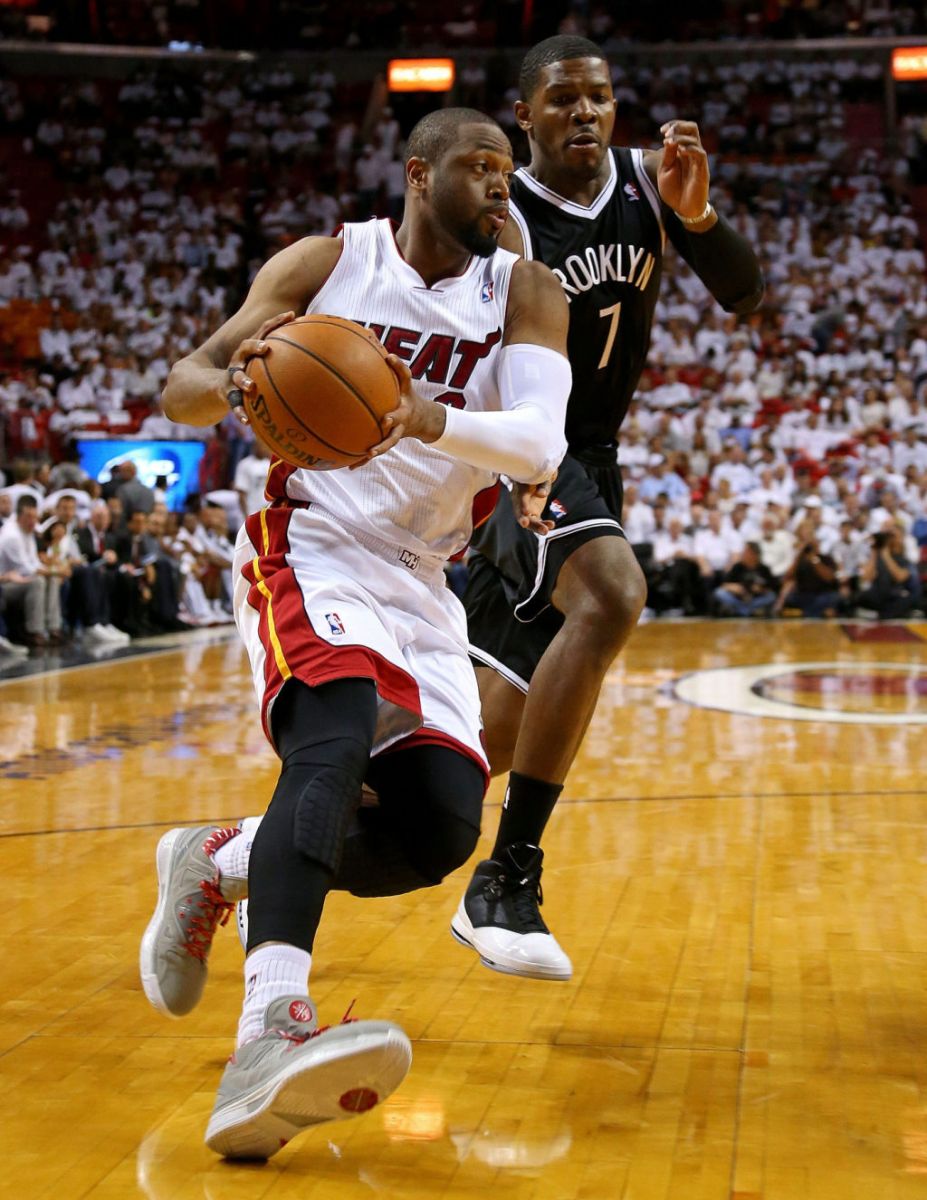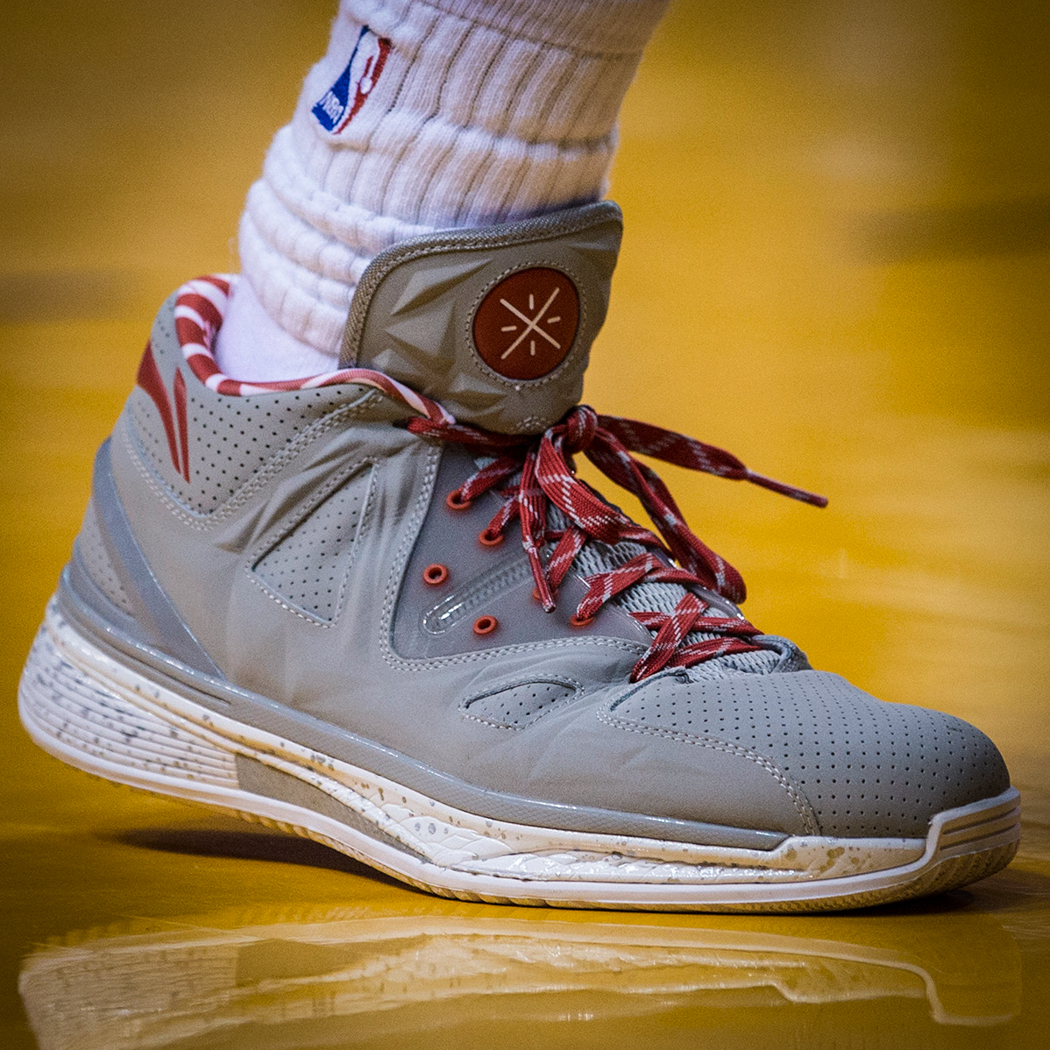 Dwyane Wade -- Li-Ning Way of Wade Encore 2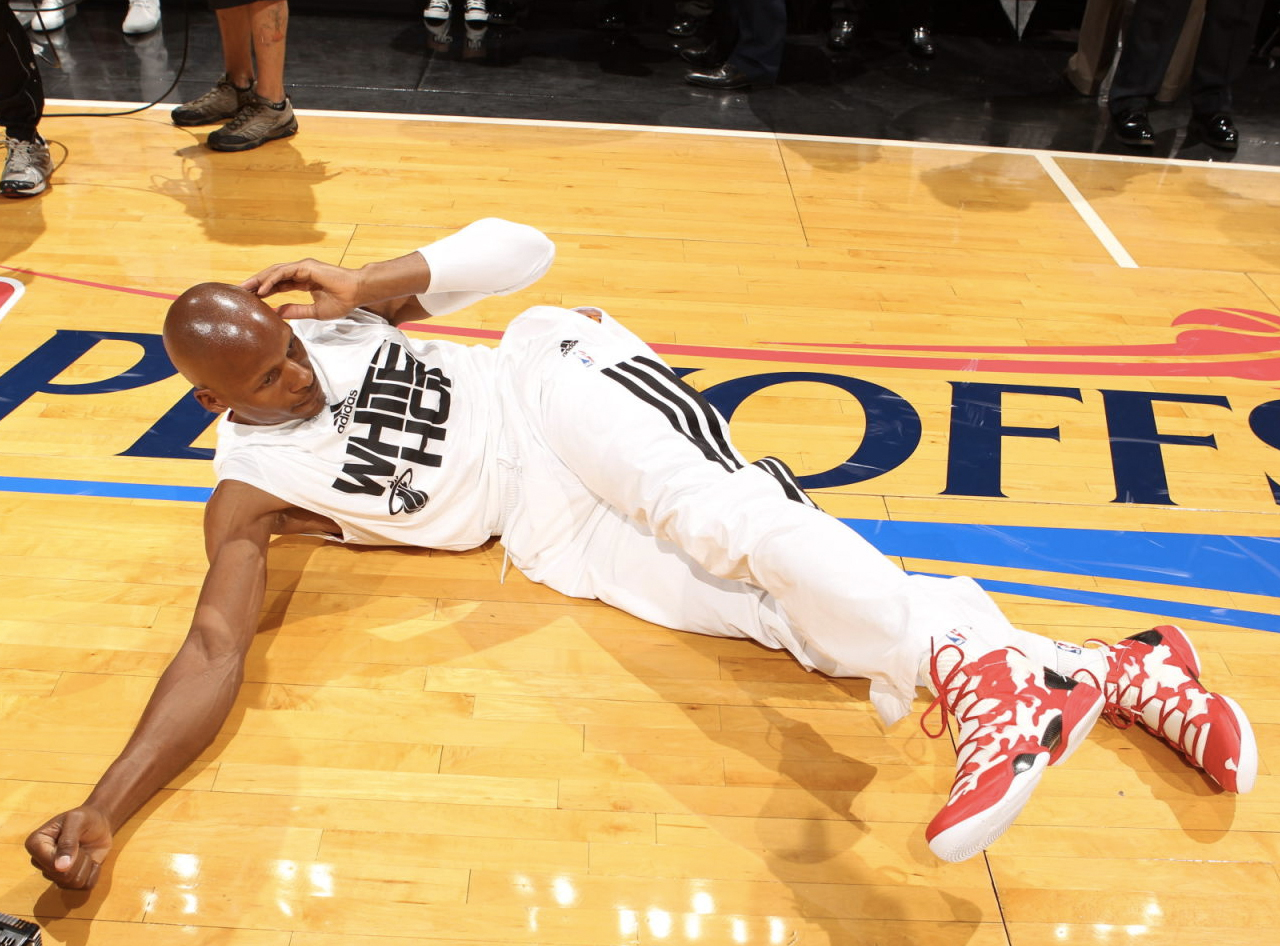 Ray Allen -- Air Jordan XX8 SE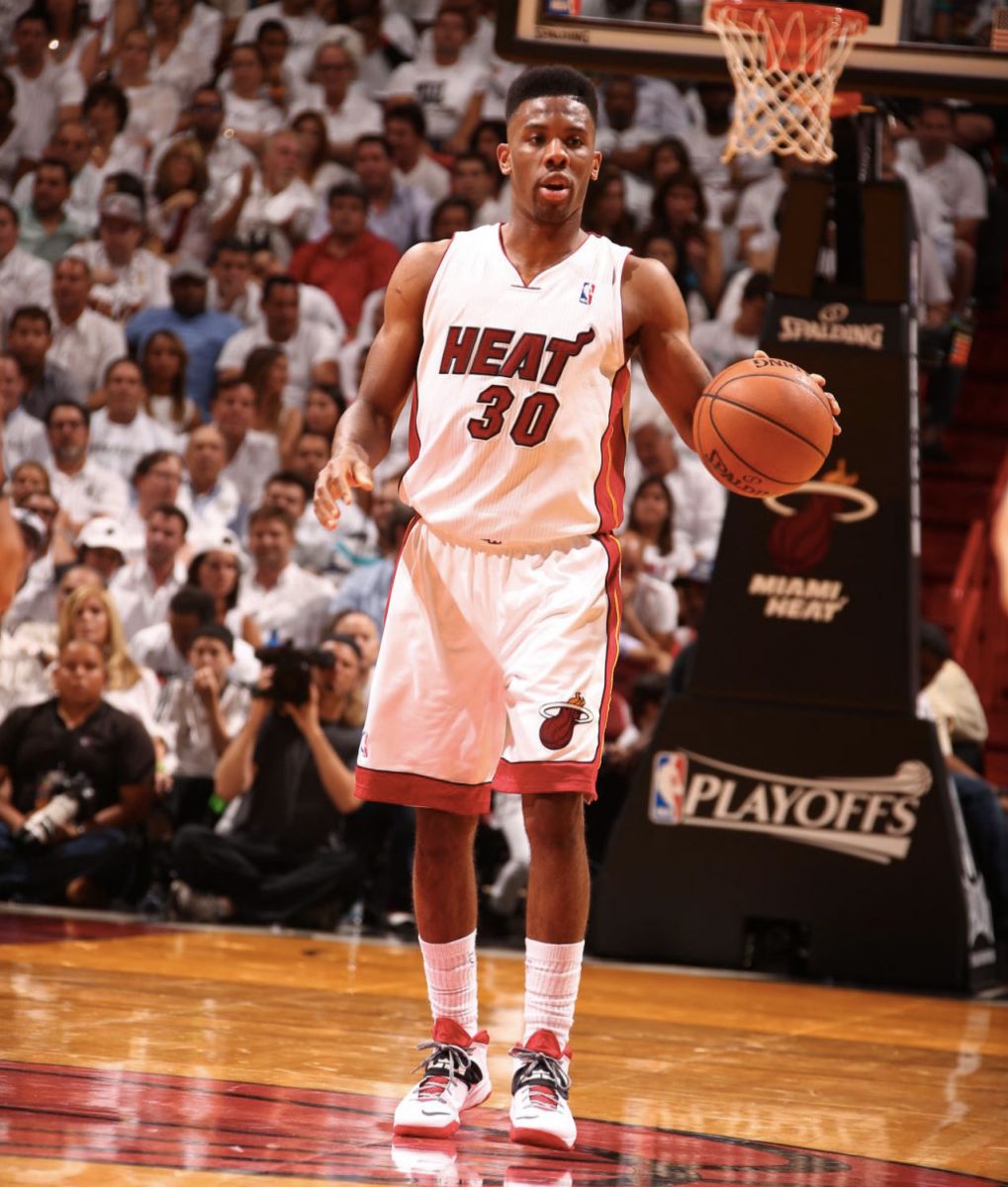 Norris Cole -- Nike Zoom Soldier VII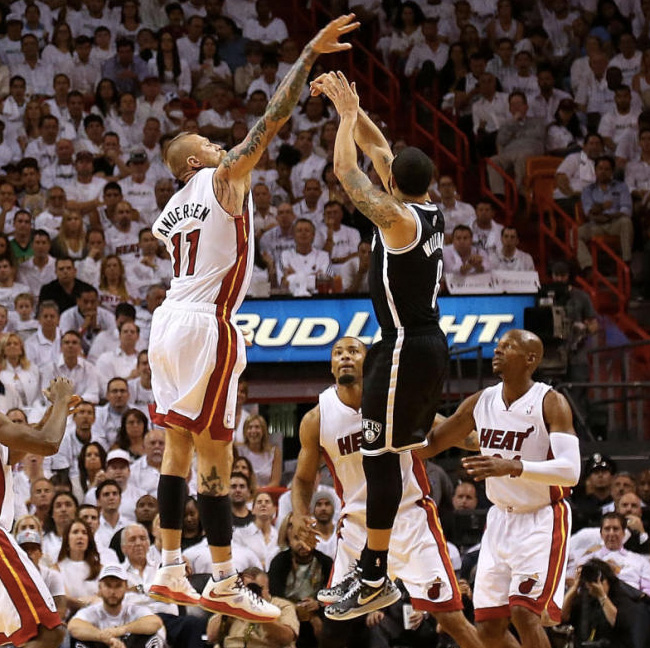 Birdman -- Nike LeBron X
LOS ANGELES CLIPPERS: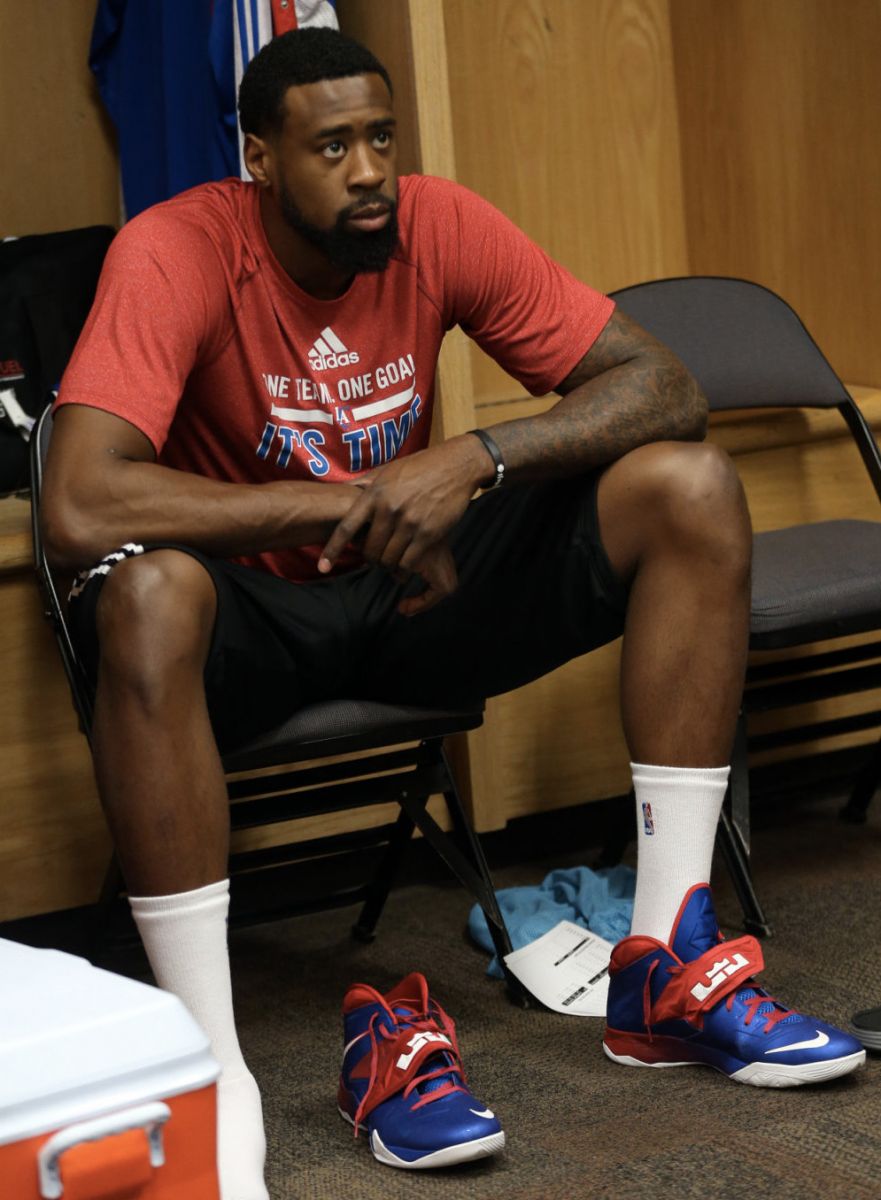 DeAndre Jordan -- Nike Zoom Soldier VII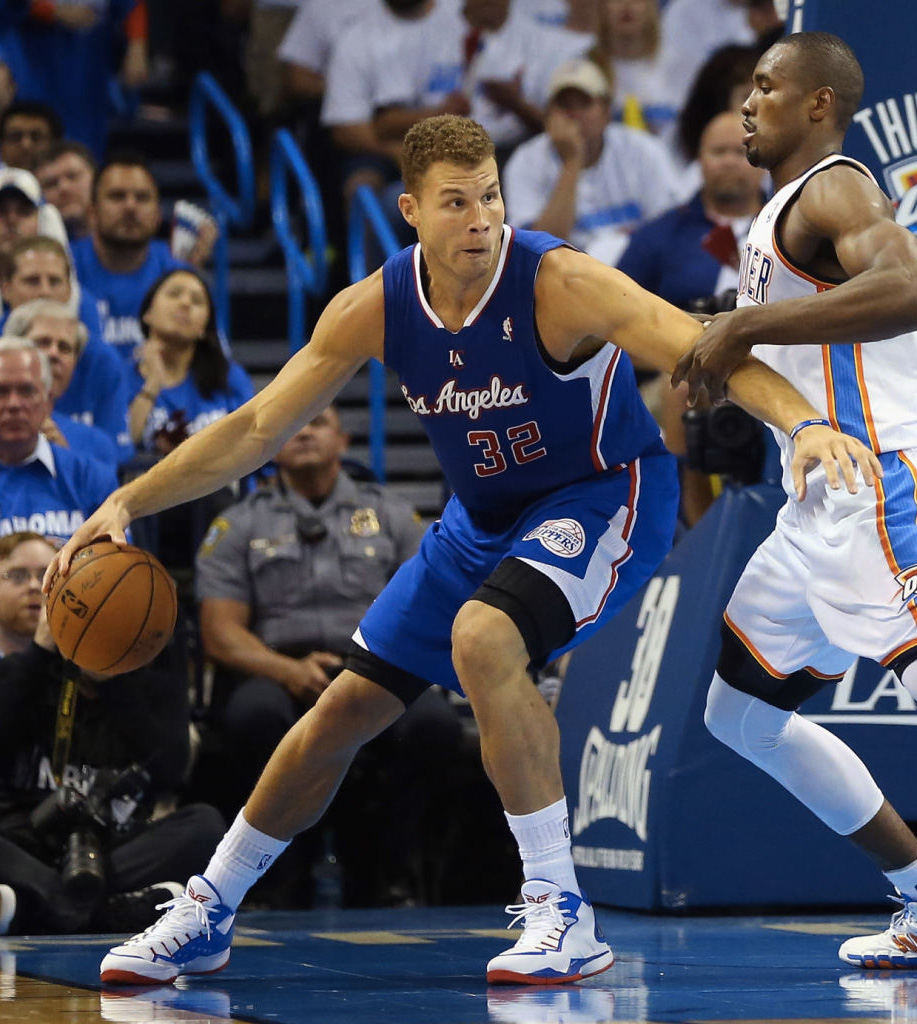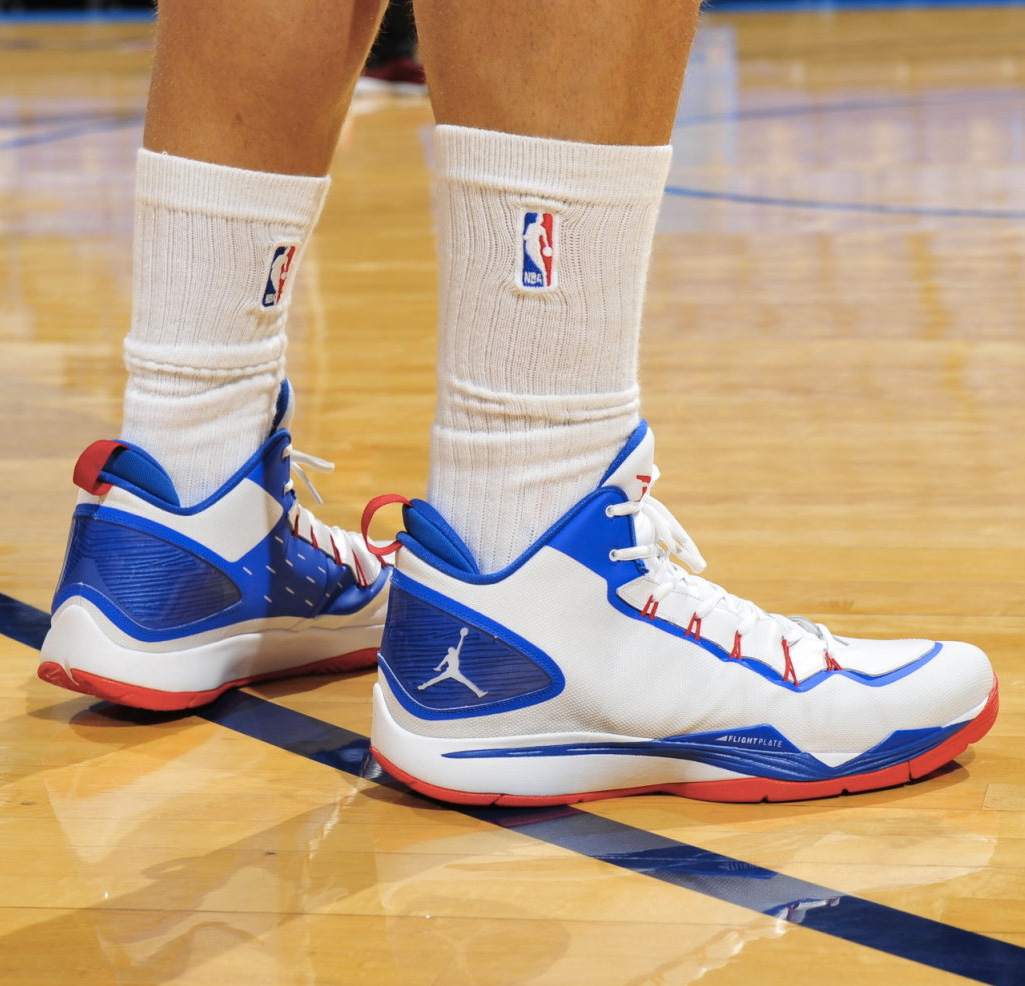 Blake Griffin -- Jordan Super.Fly II PO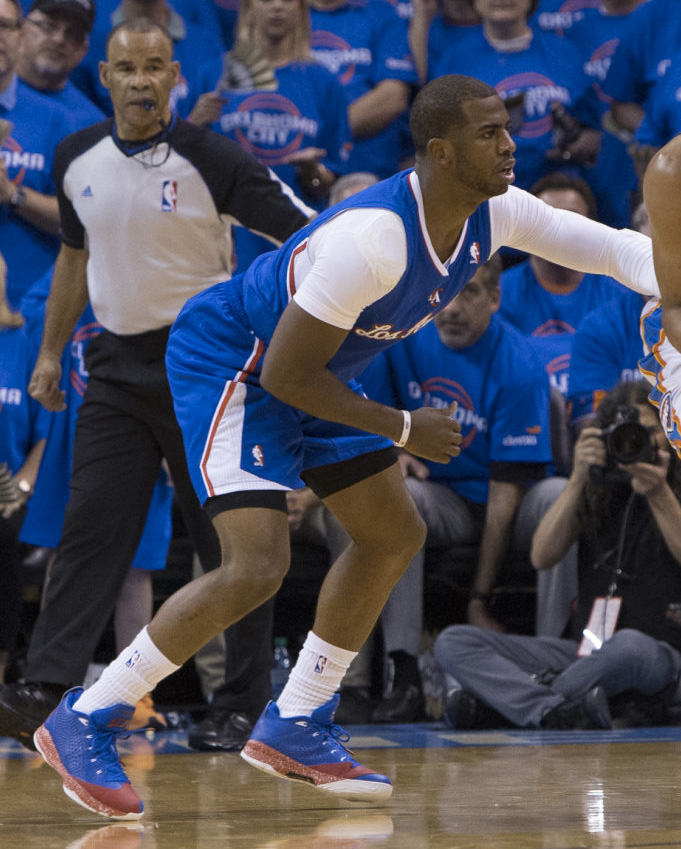 Chris Paul -- Jordan CP3.VII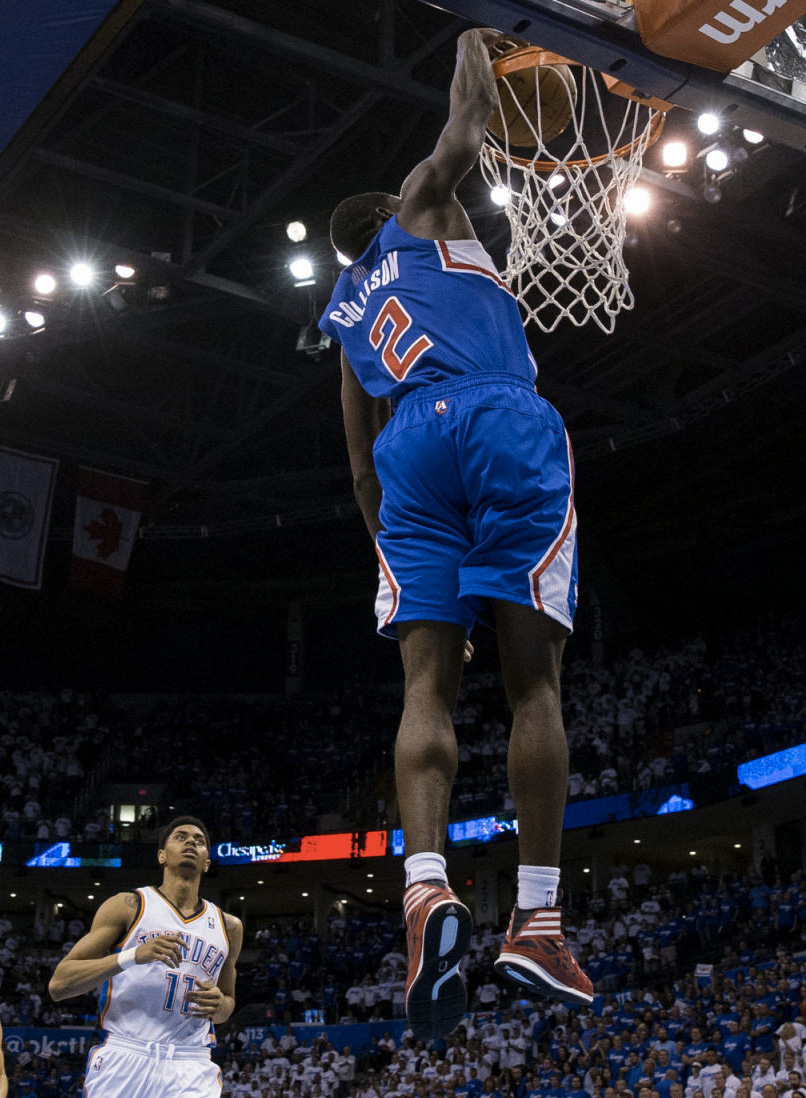 Darren Collison -- adidas Crazy Fast 2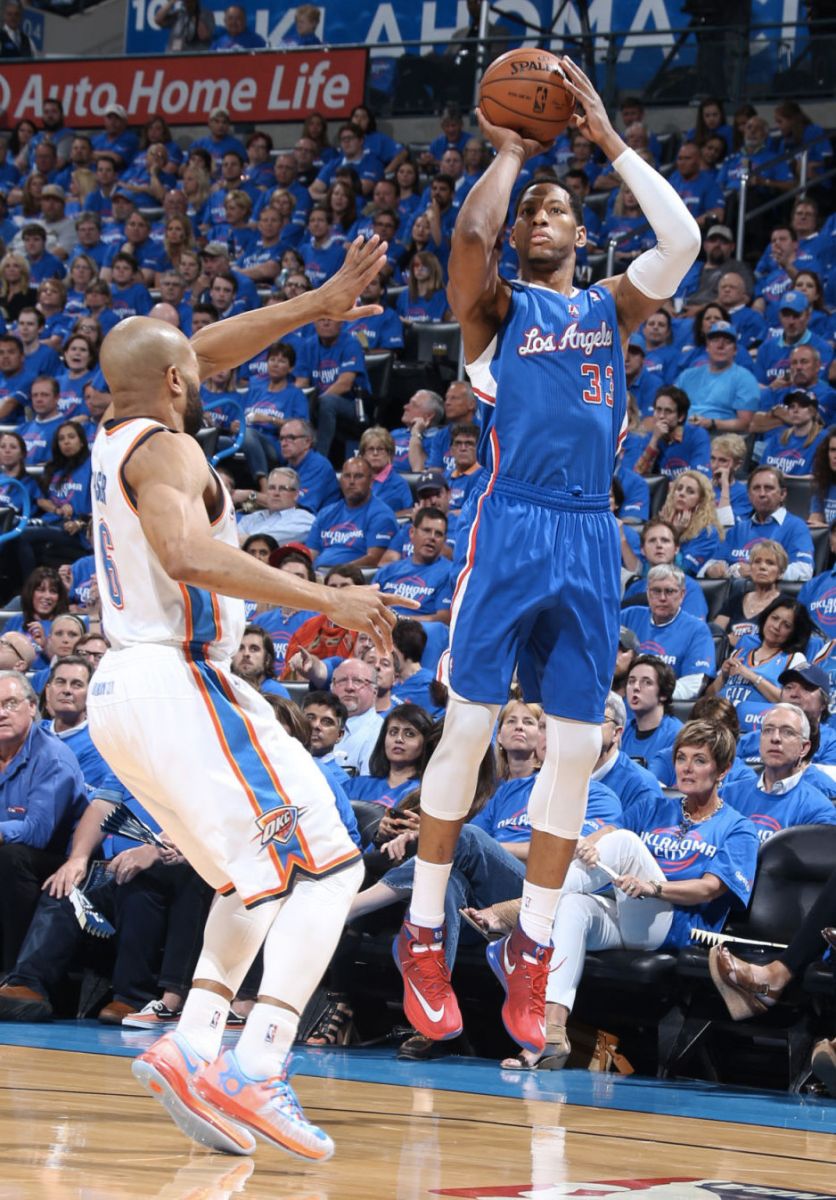 Danny Granger -- Nike Zoom HyperRev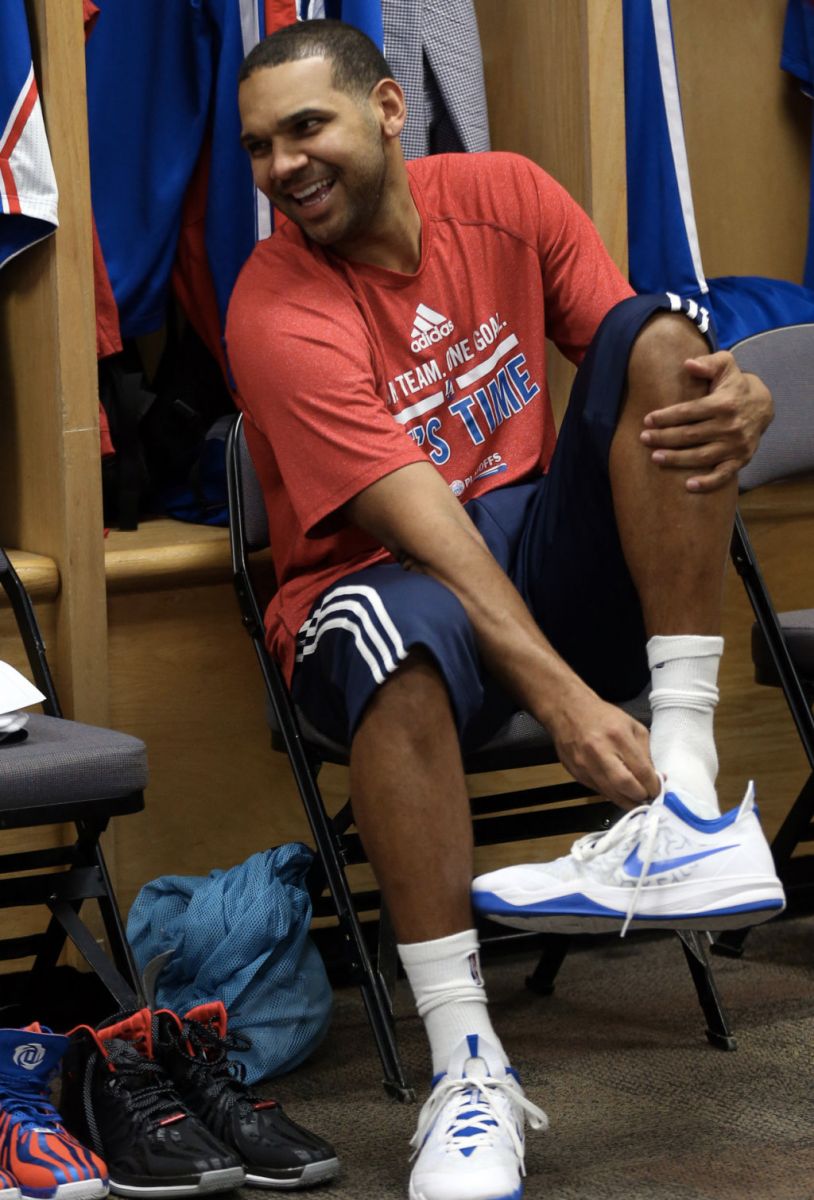 Jared Dudley -- Nike Zoom Crusader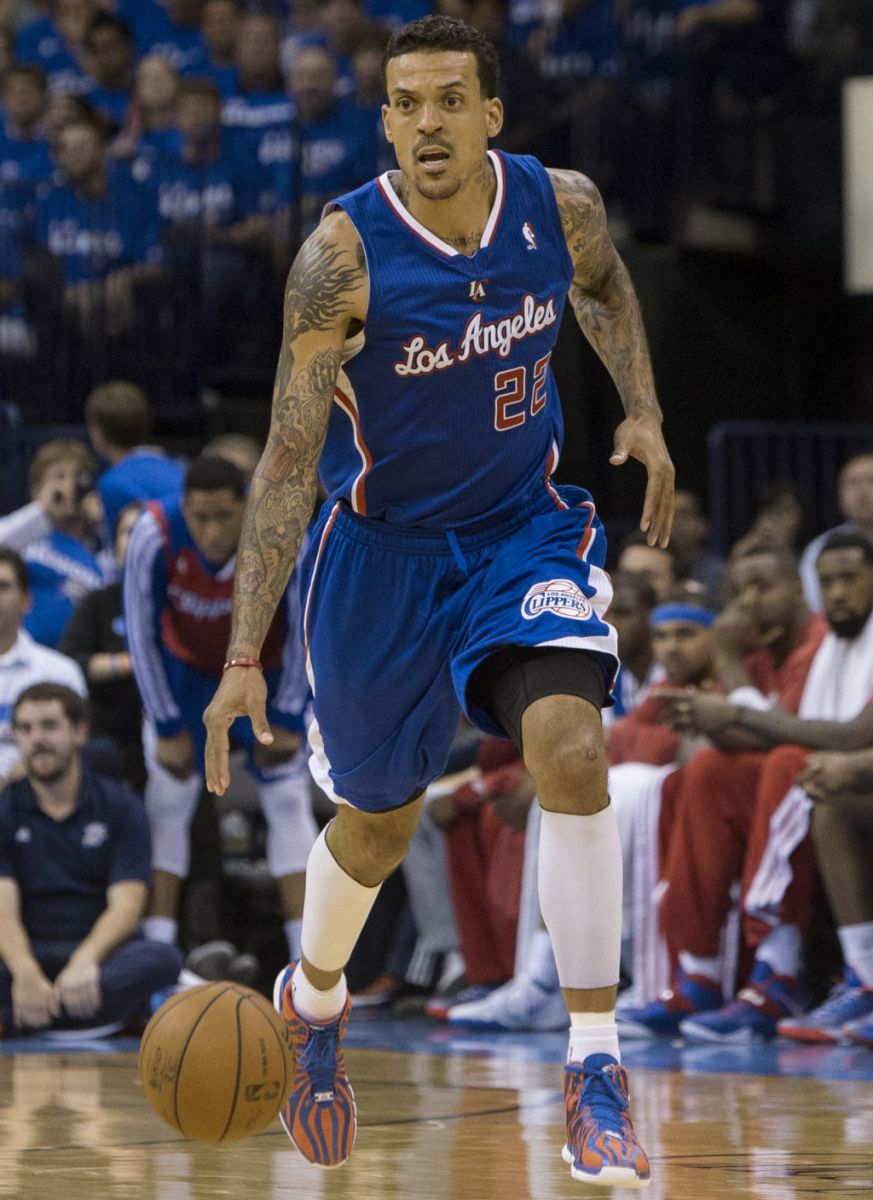 Matt Barnes -- adidas Rose 4.5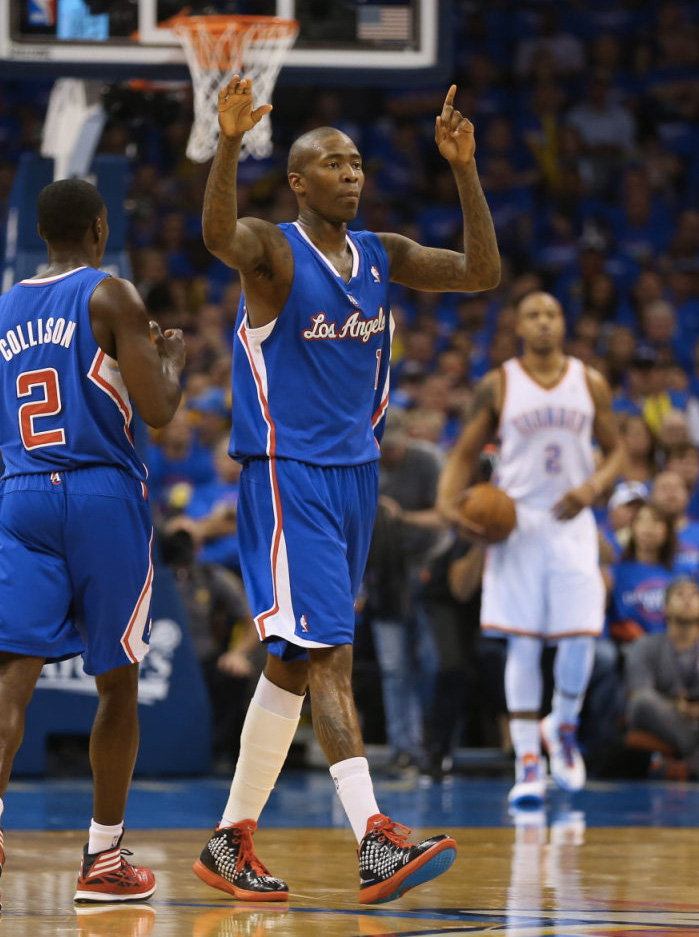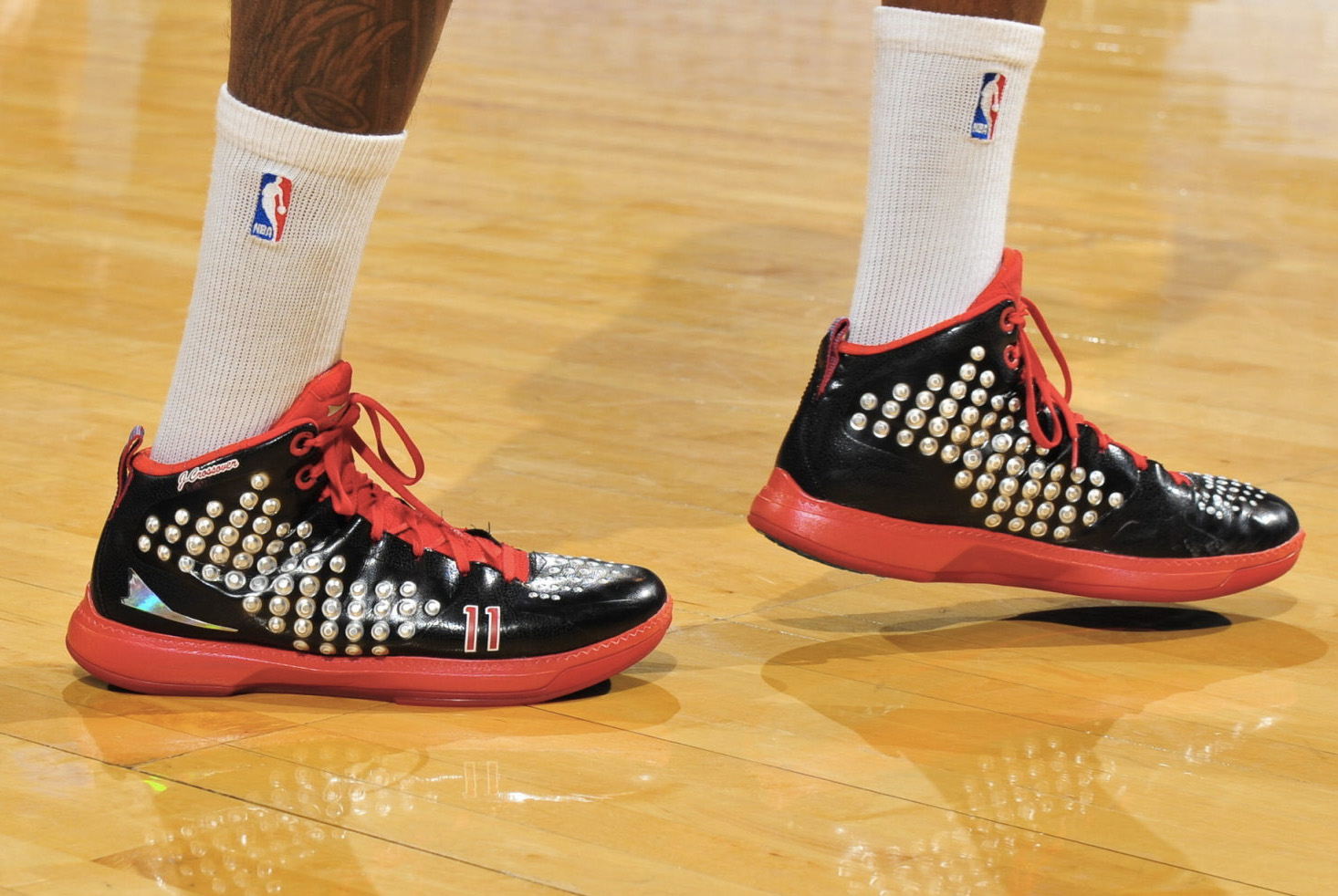 Jamal Crawford -- BrandBlack JCrossover
OKLAHOMA CITY THUNDER: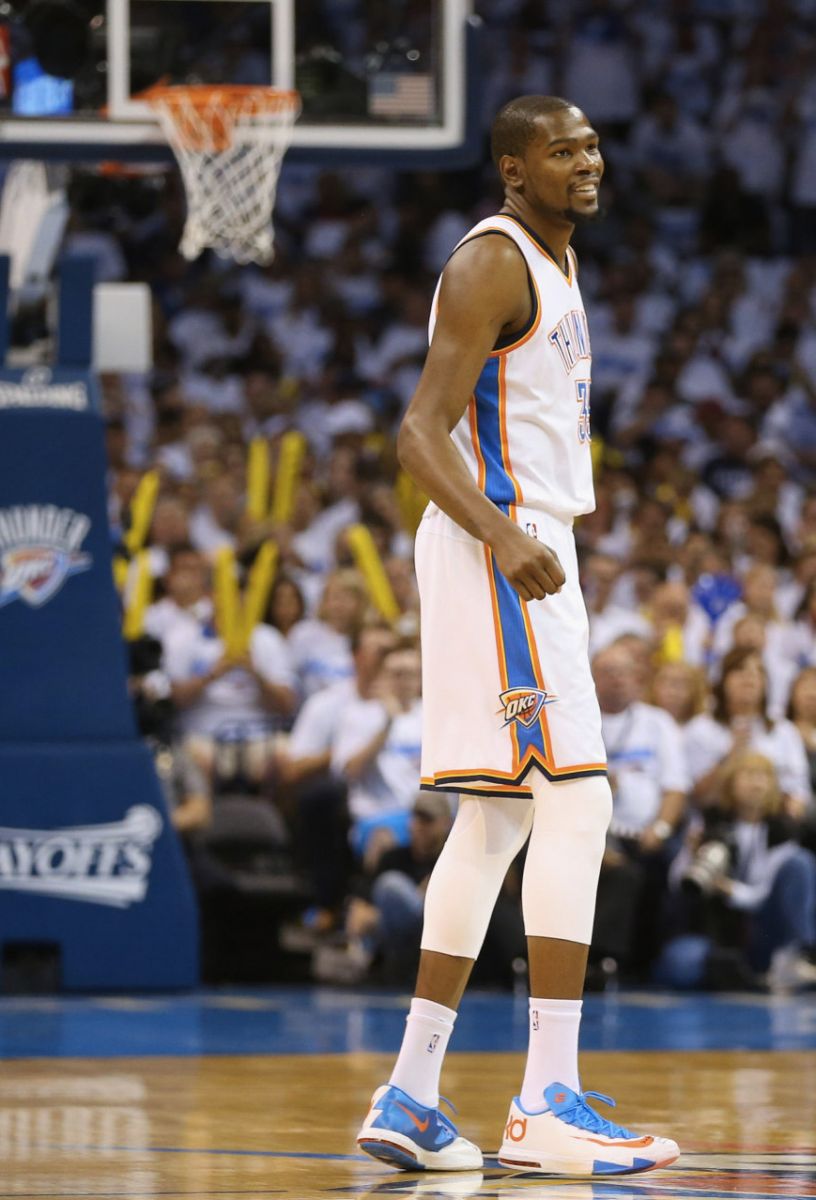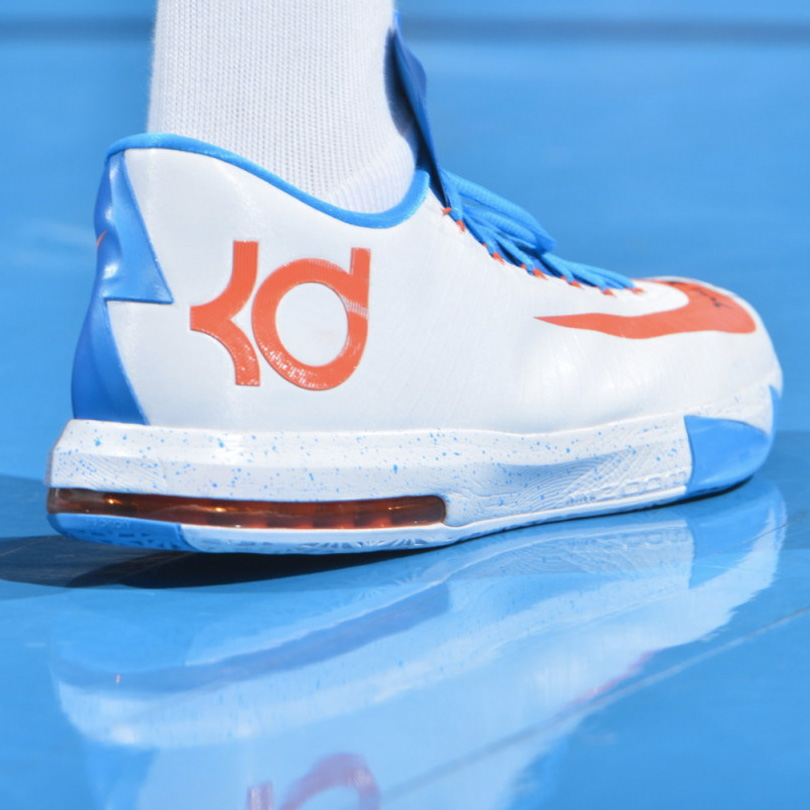 Kevin Durant -- Nike KD VI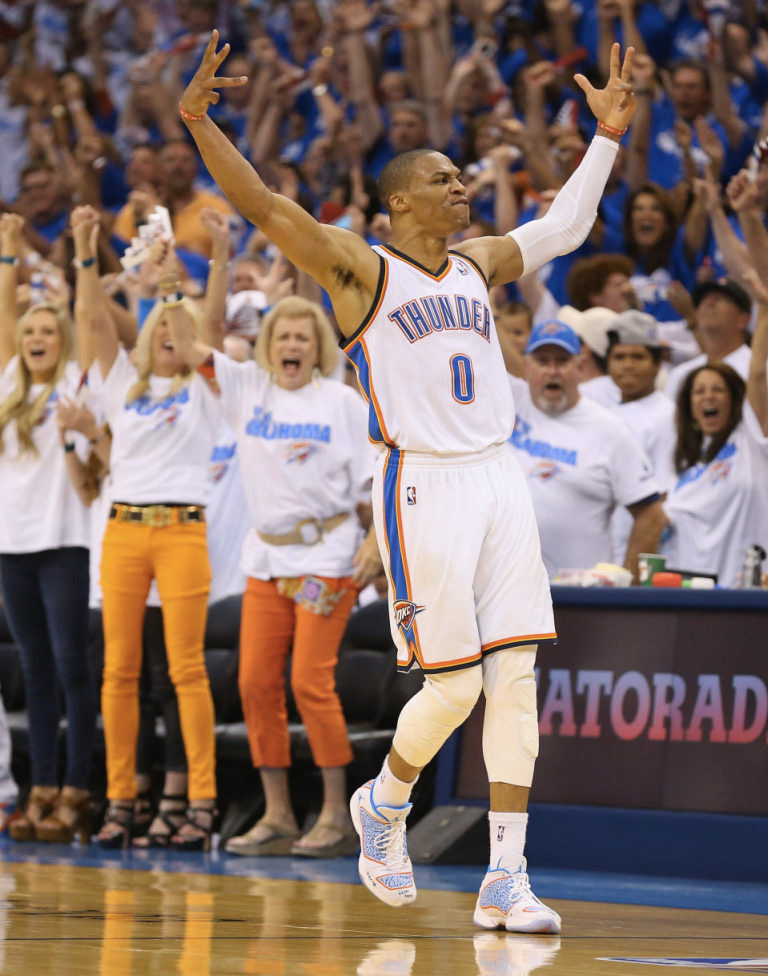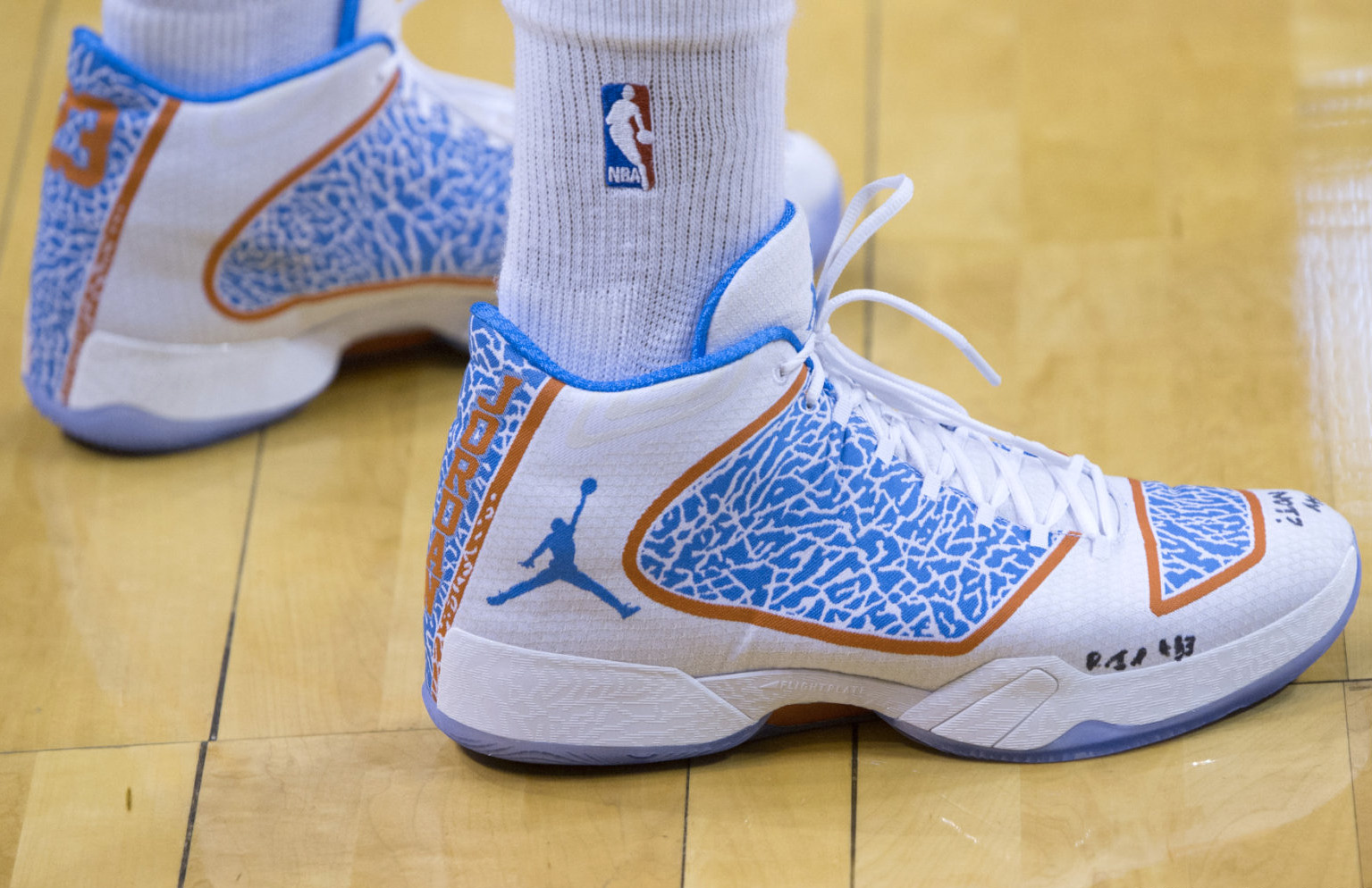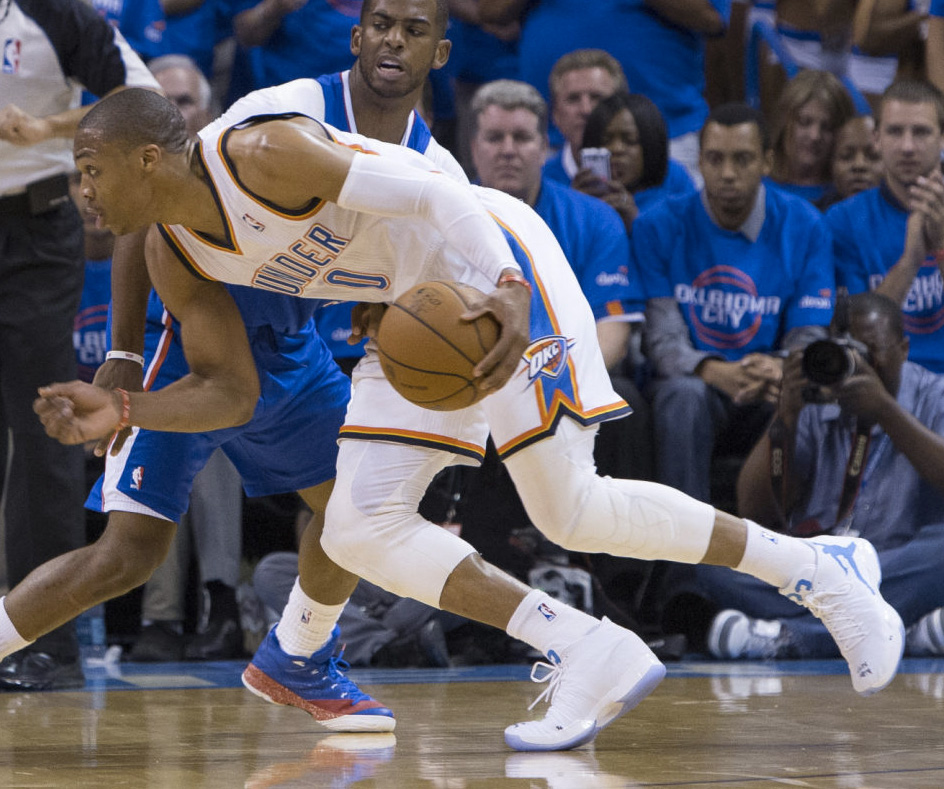 Russell Westbrook -- Air Jordan XX9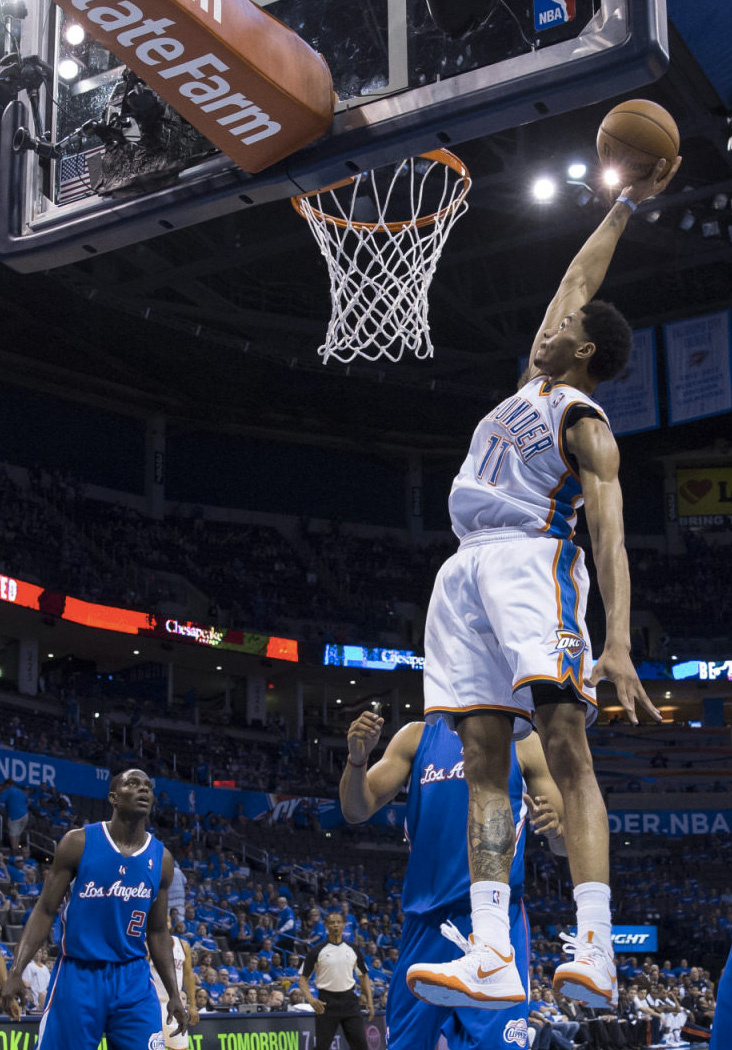 Jeremy Lamb -- Nike Zoom Crusader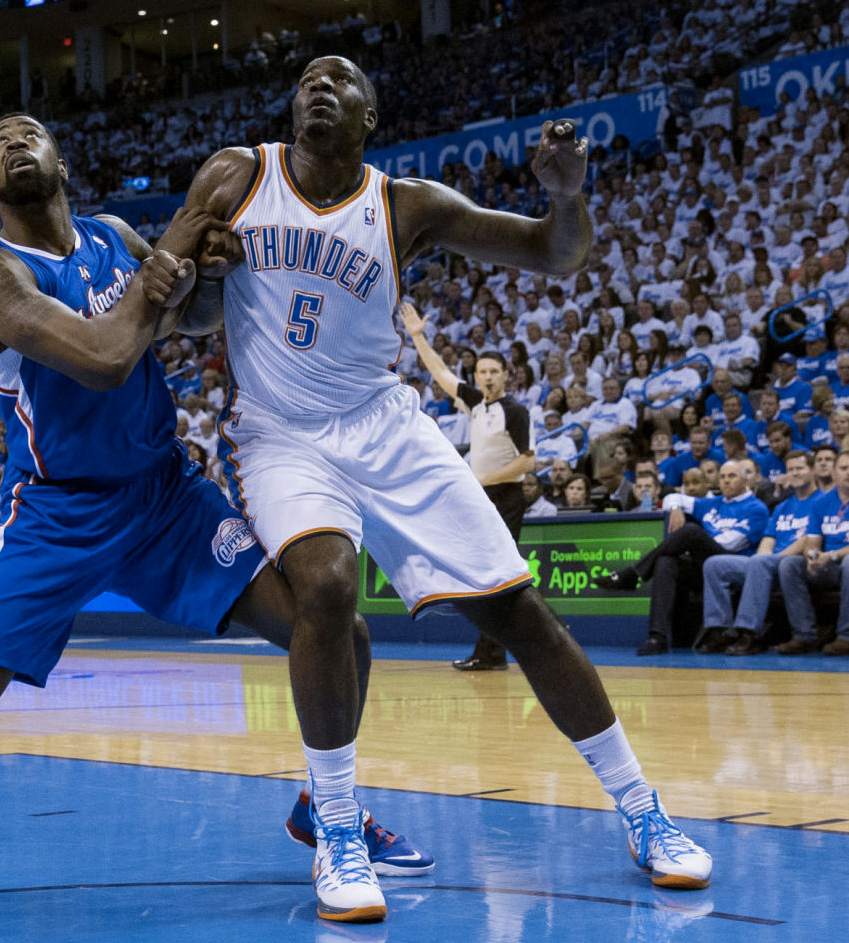 Kendrick Perkins -- Nike Hyperdunk 2013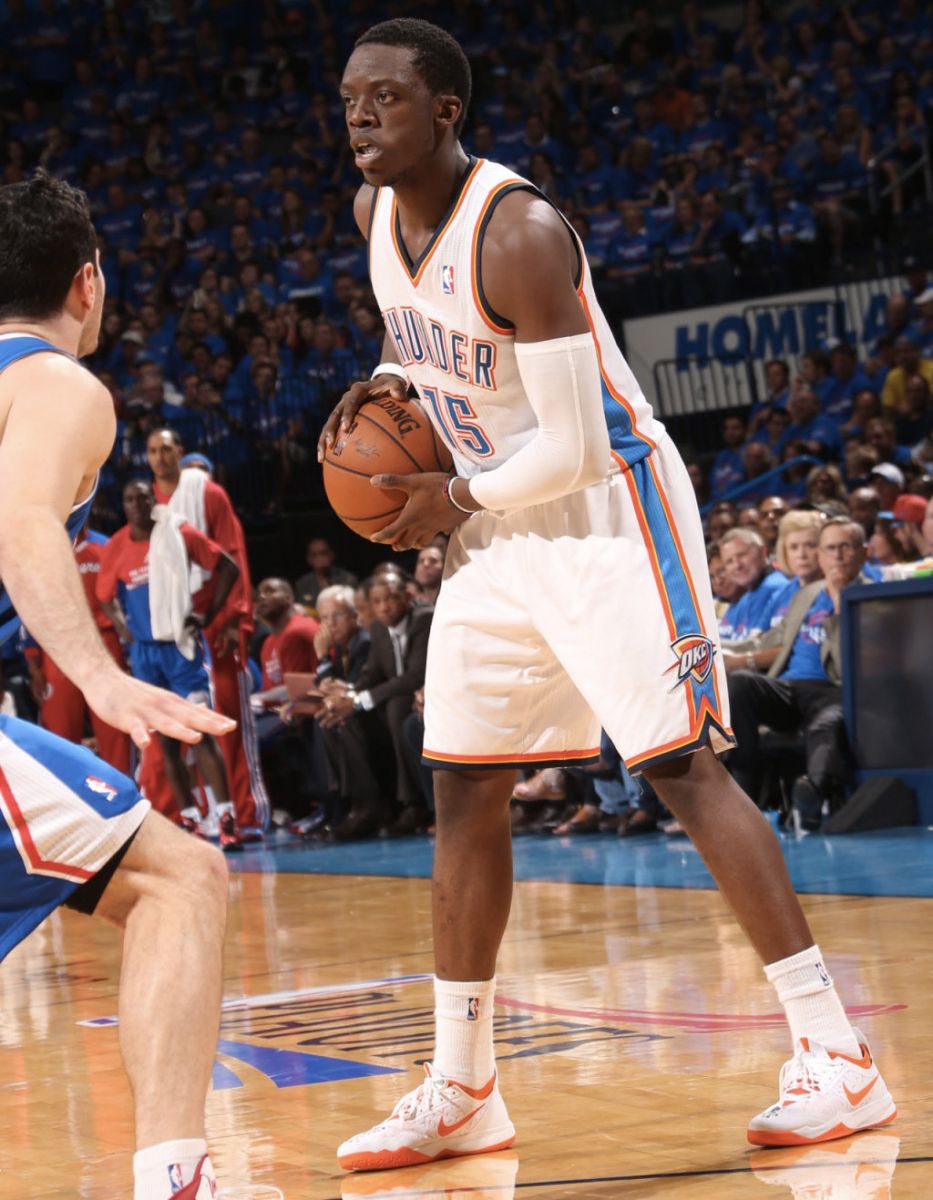 Reggie Jackson -- Nike Zoom Crusader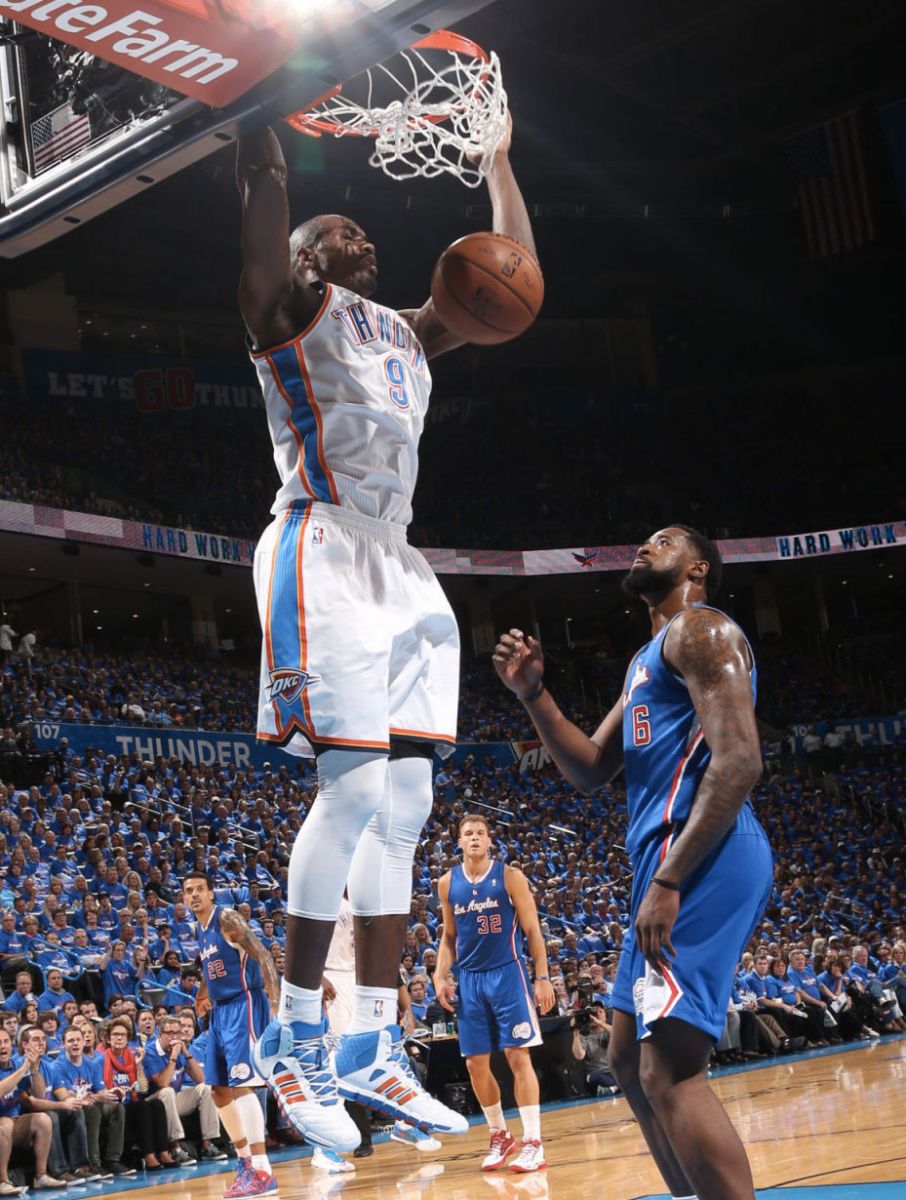 Serge Ibaka -- adidas Crazy Ghost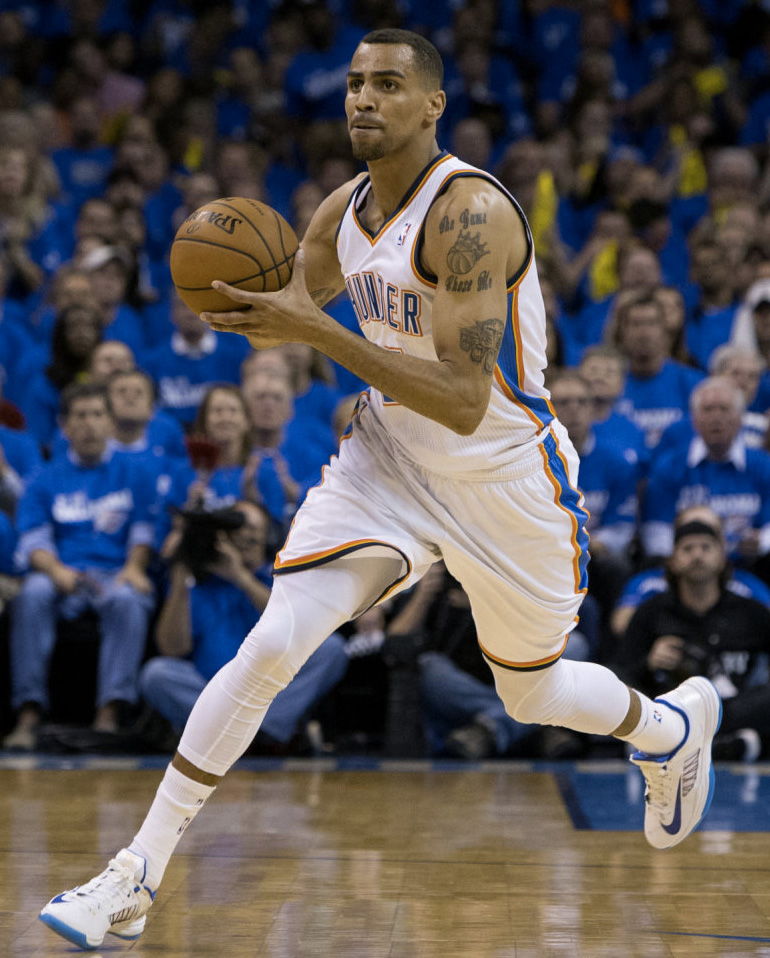 Thabo Sefalosha -- Nike Lunar Hyperdunk Low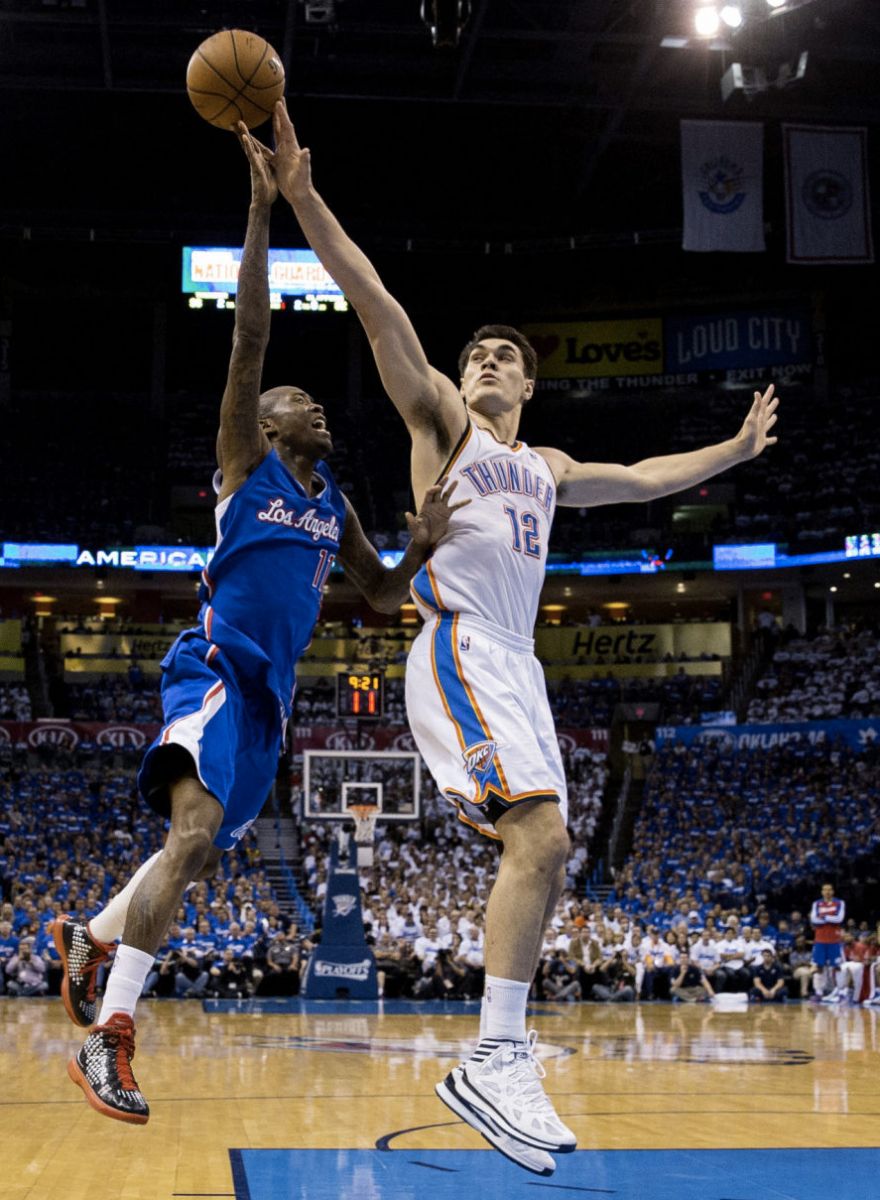 Steven Adams -- adidas Crazy Shadow 2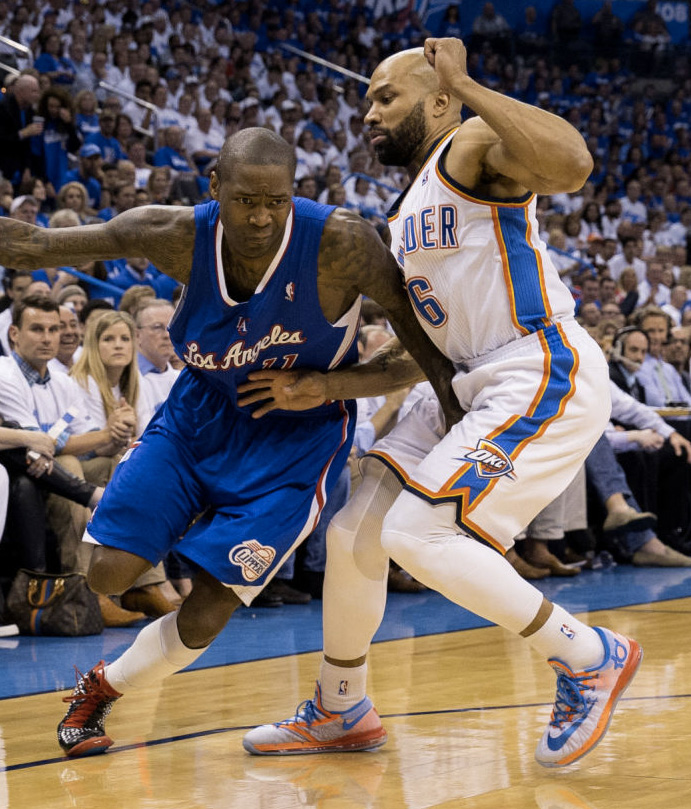 Derek Fisher -- Nike Zoom KD VI Elite
SAN ANTONIO SPURS: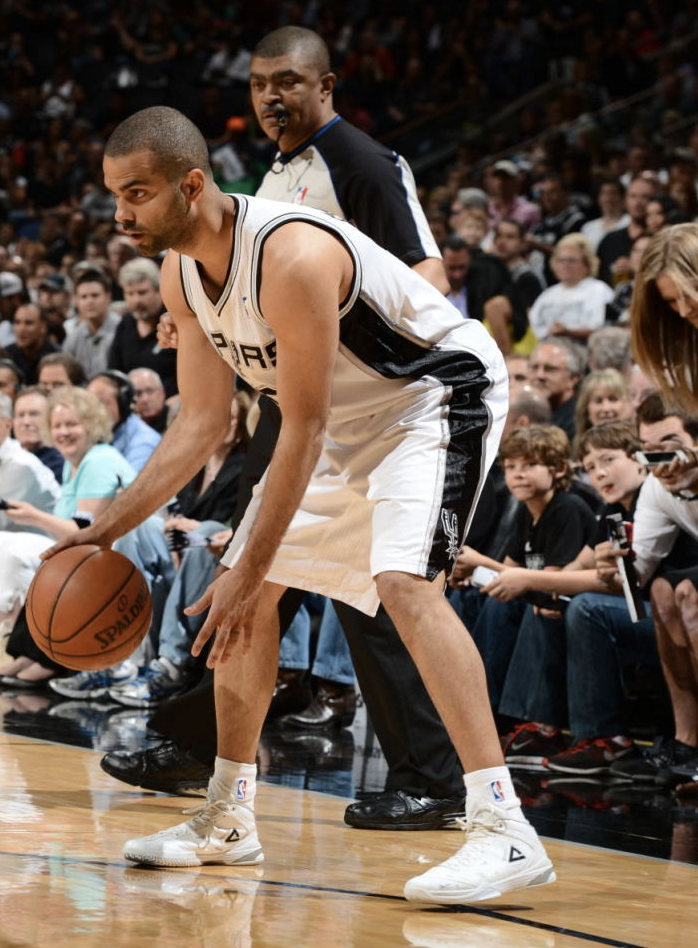 Tony Parker -- Peak Team Lightning TP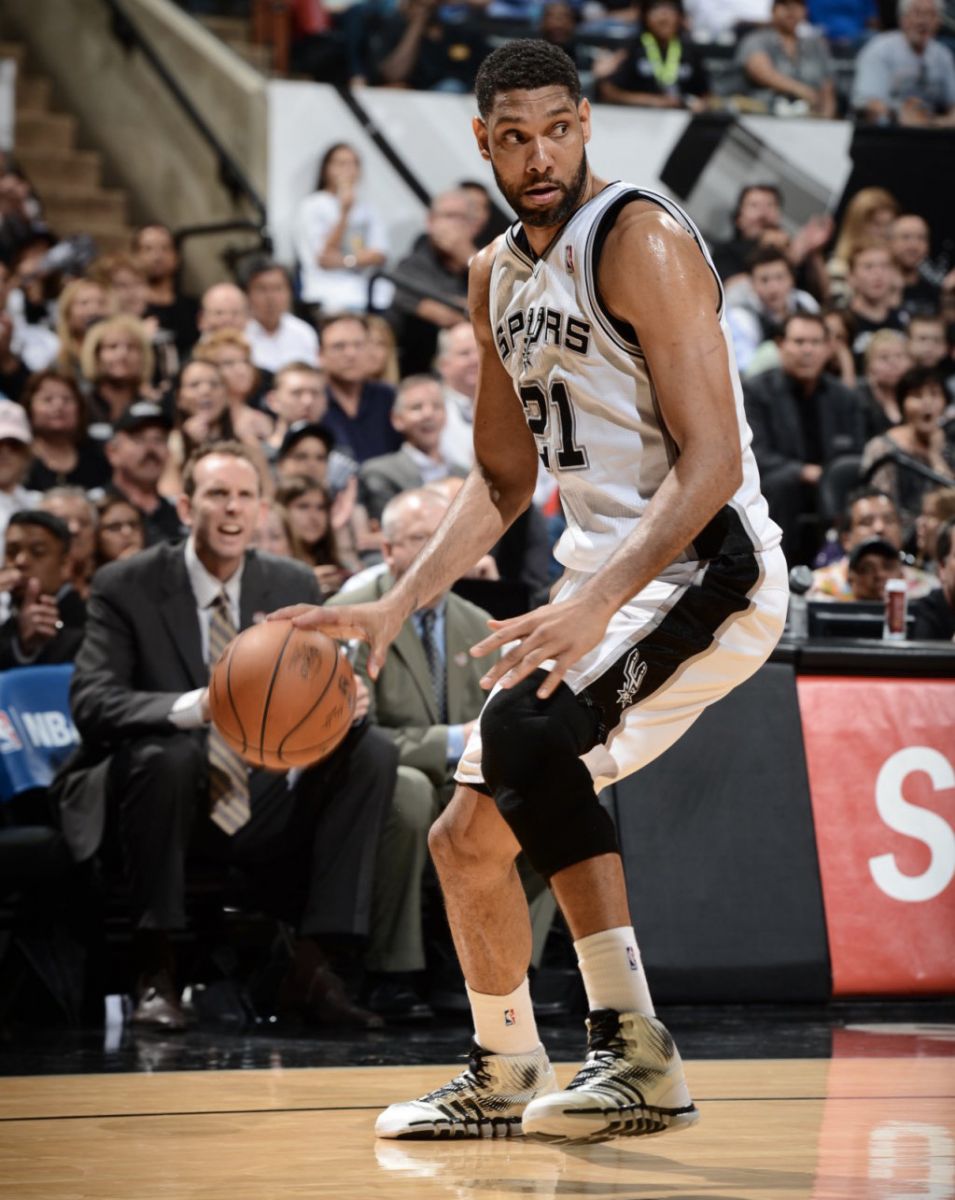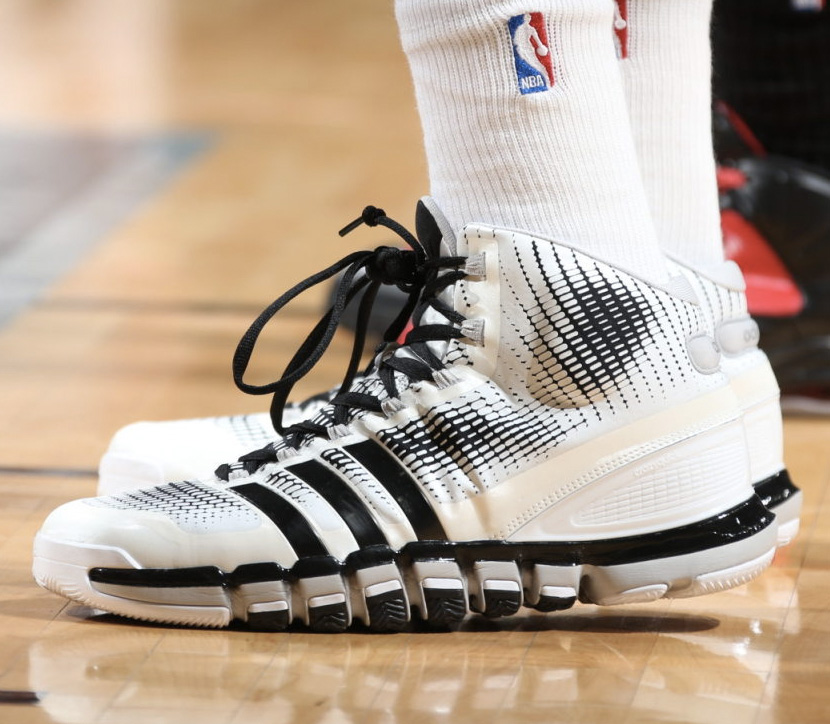 Tim Duncan -- adidas Crazyquick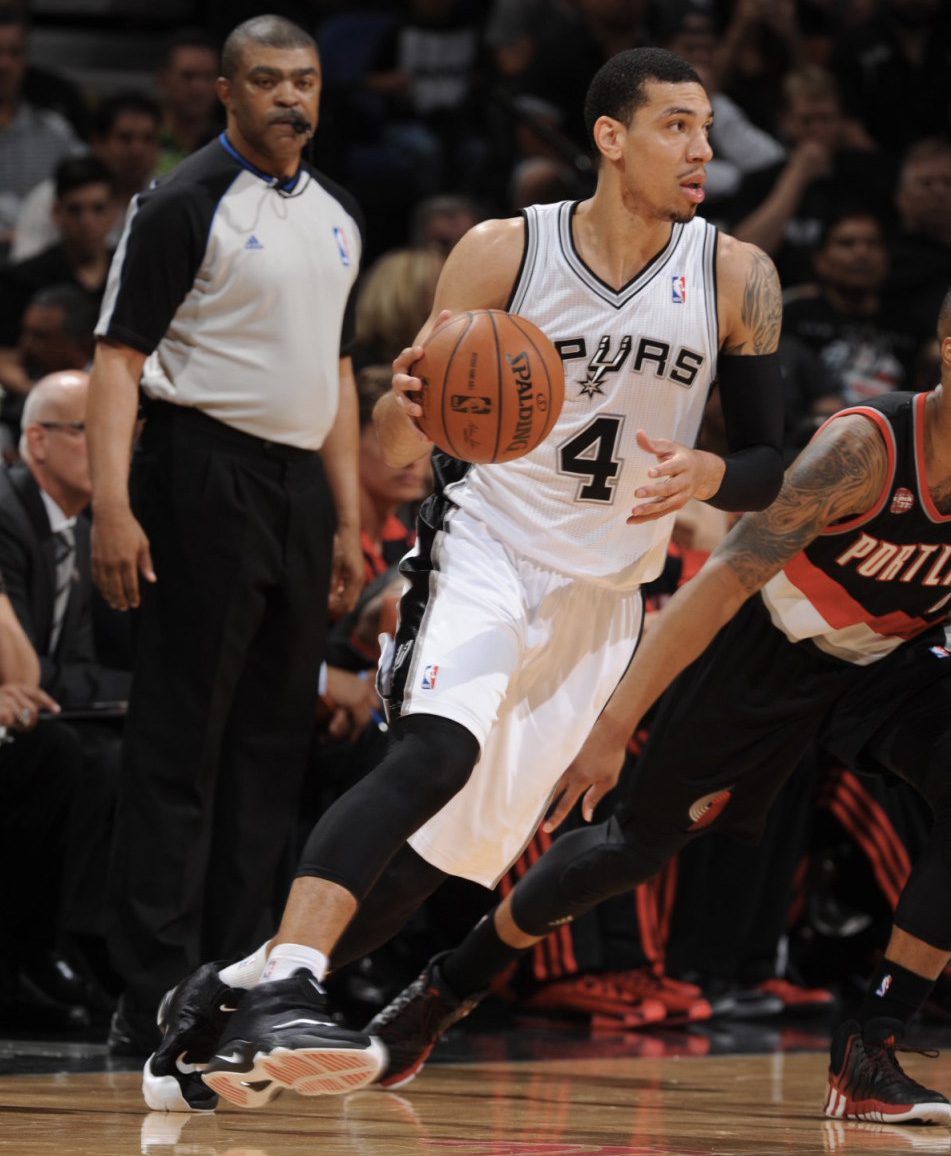 Danny Green -- Nike Zoom Glove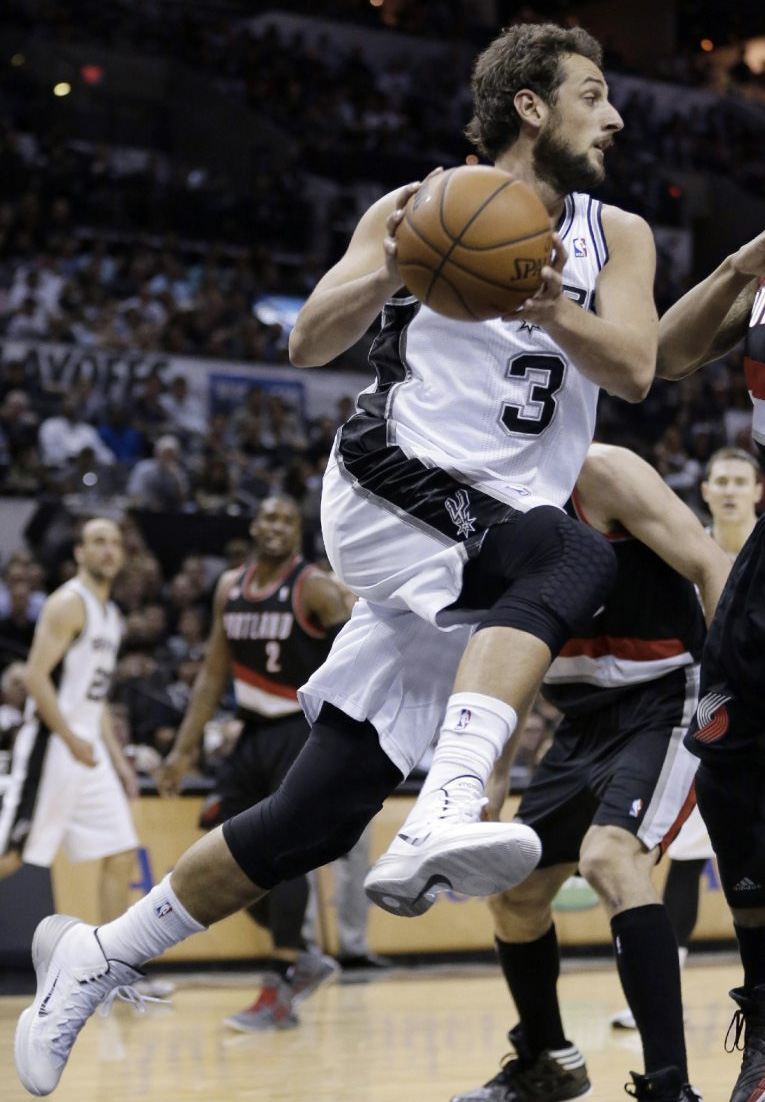 Marco Bellinelli -- Nike Hyperdunk 2013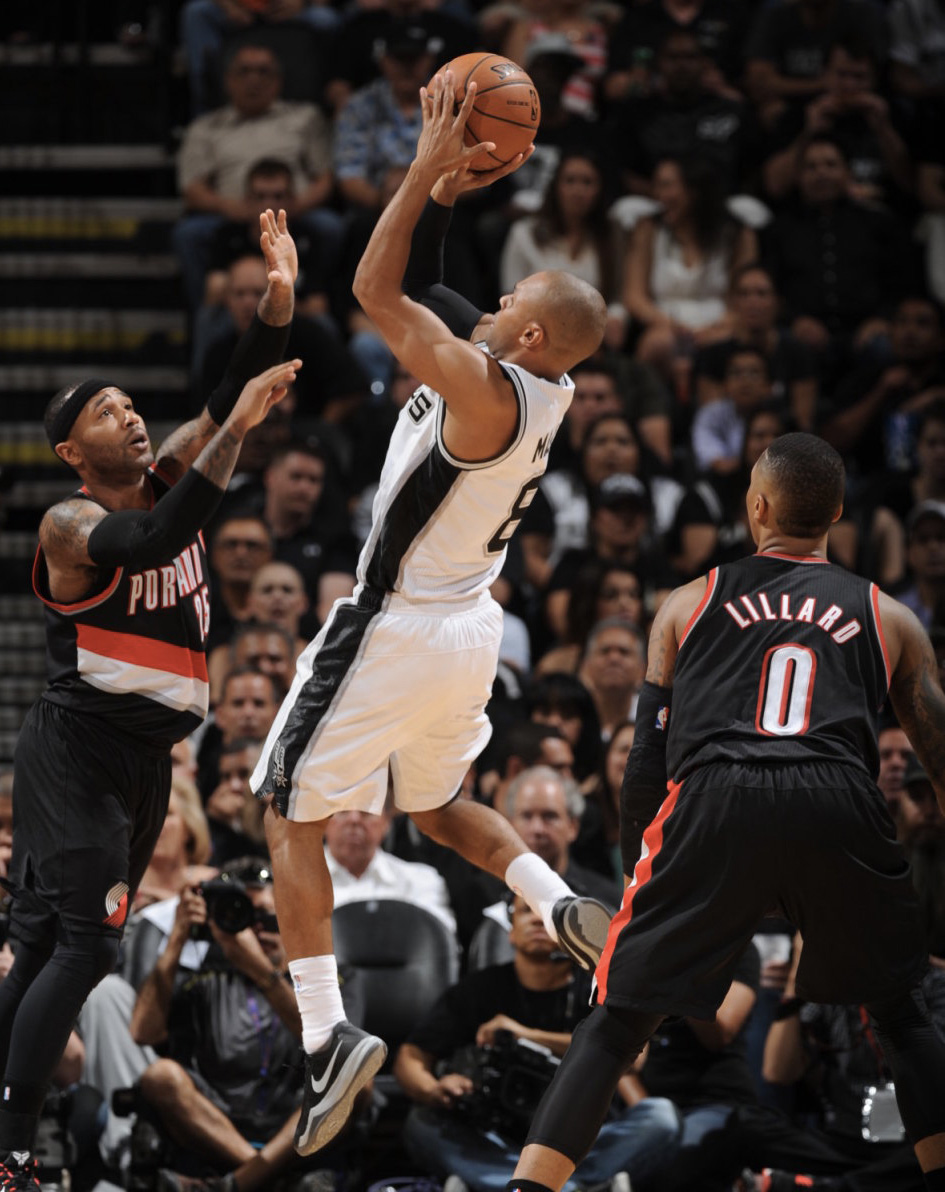 Patty Mills -- Nike Zoom Crusader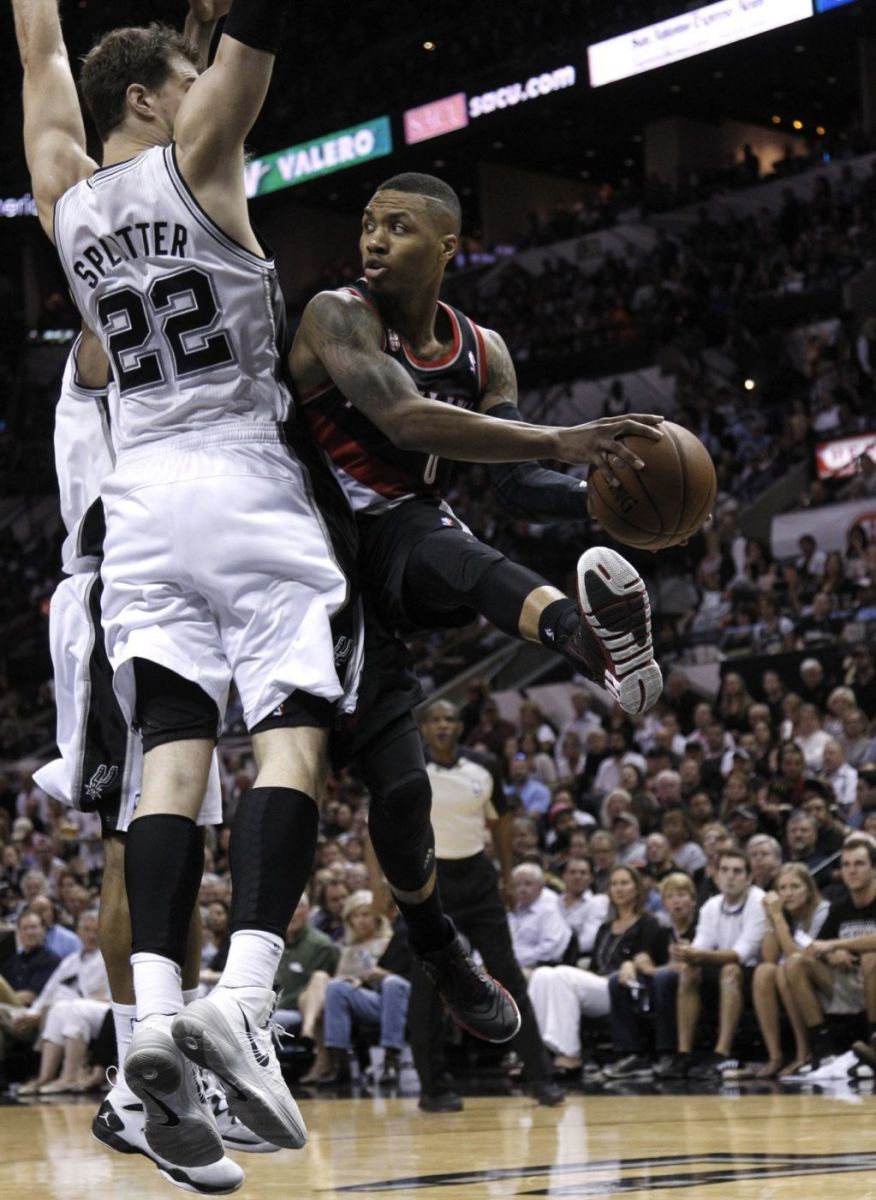 Tiago Splitter -- Nike Hyperdunk 2013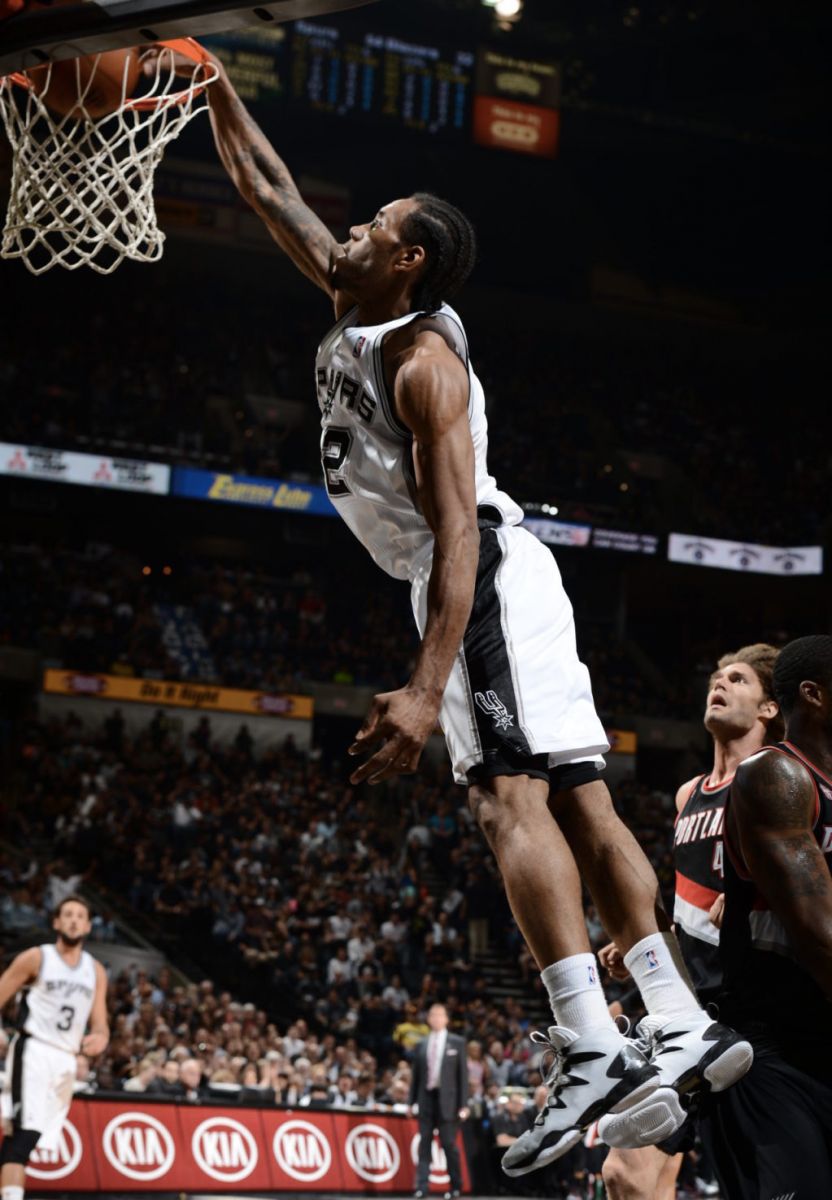 Kawhi Leonard -- Air Jordan XX8 SE
PORTLAND TRAIL BLAZERS: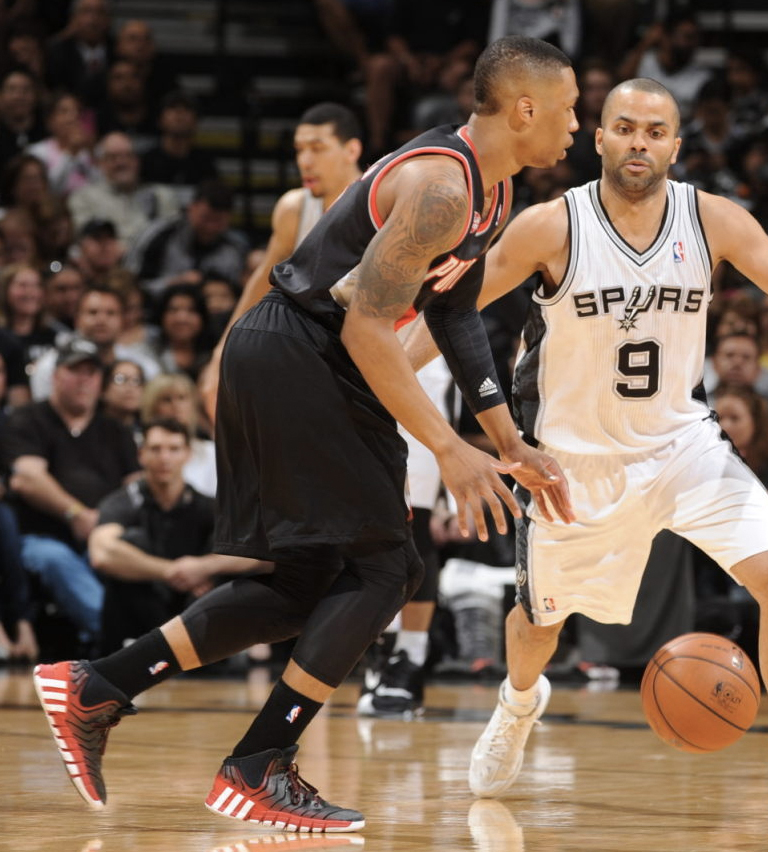 Damian Lillard -- adidas Crazyquick 2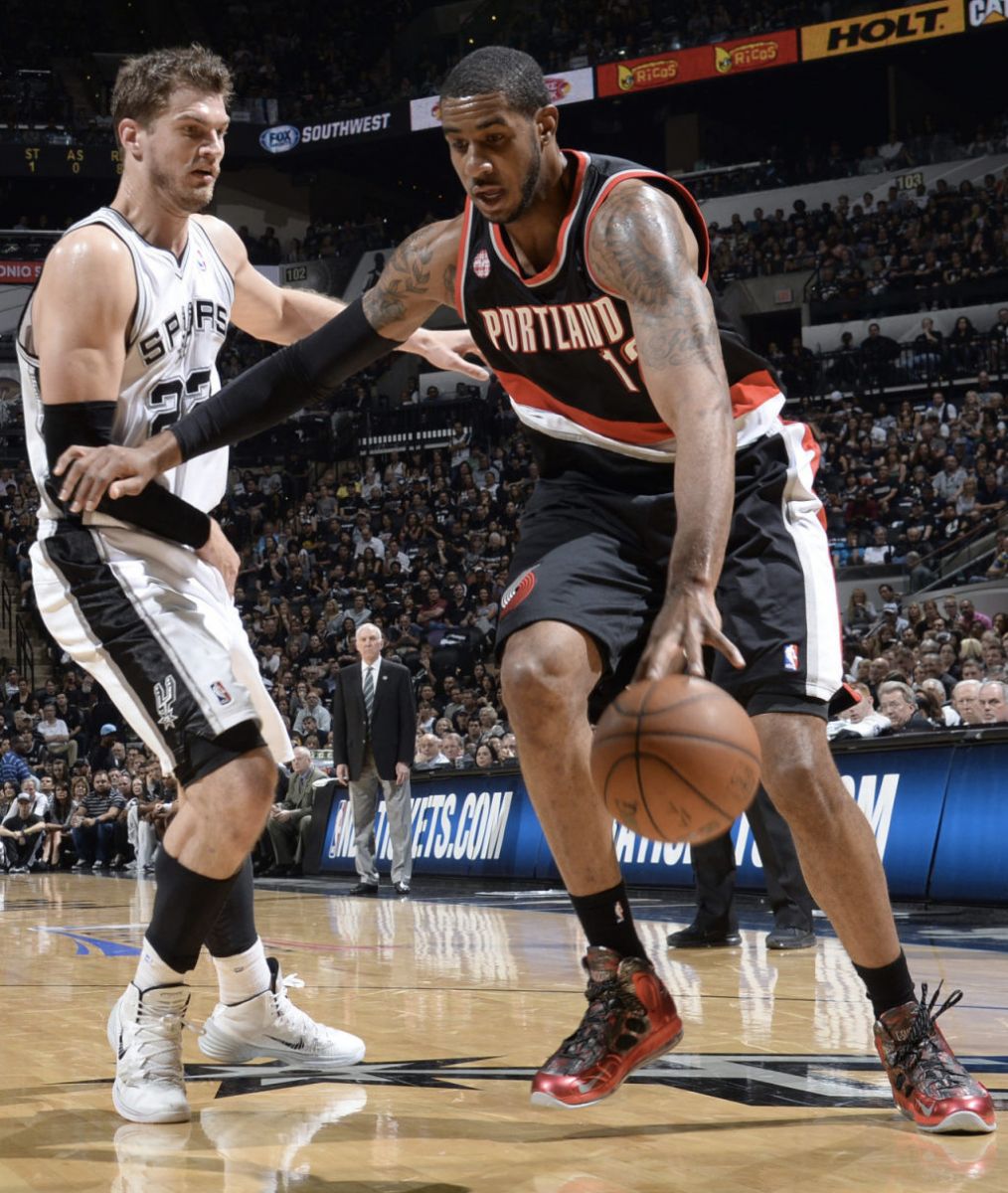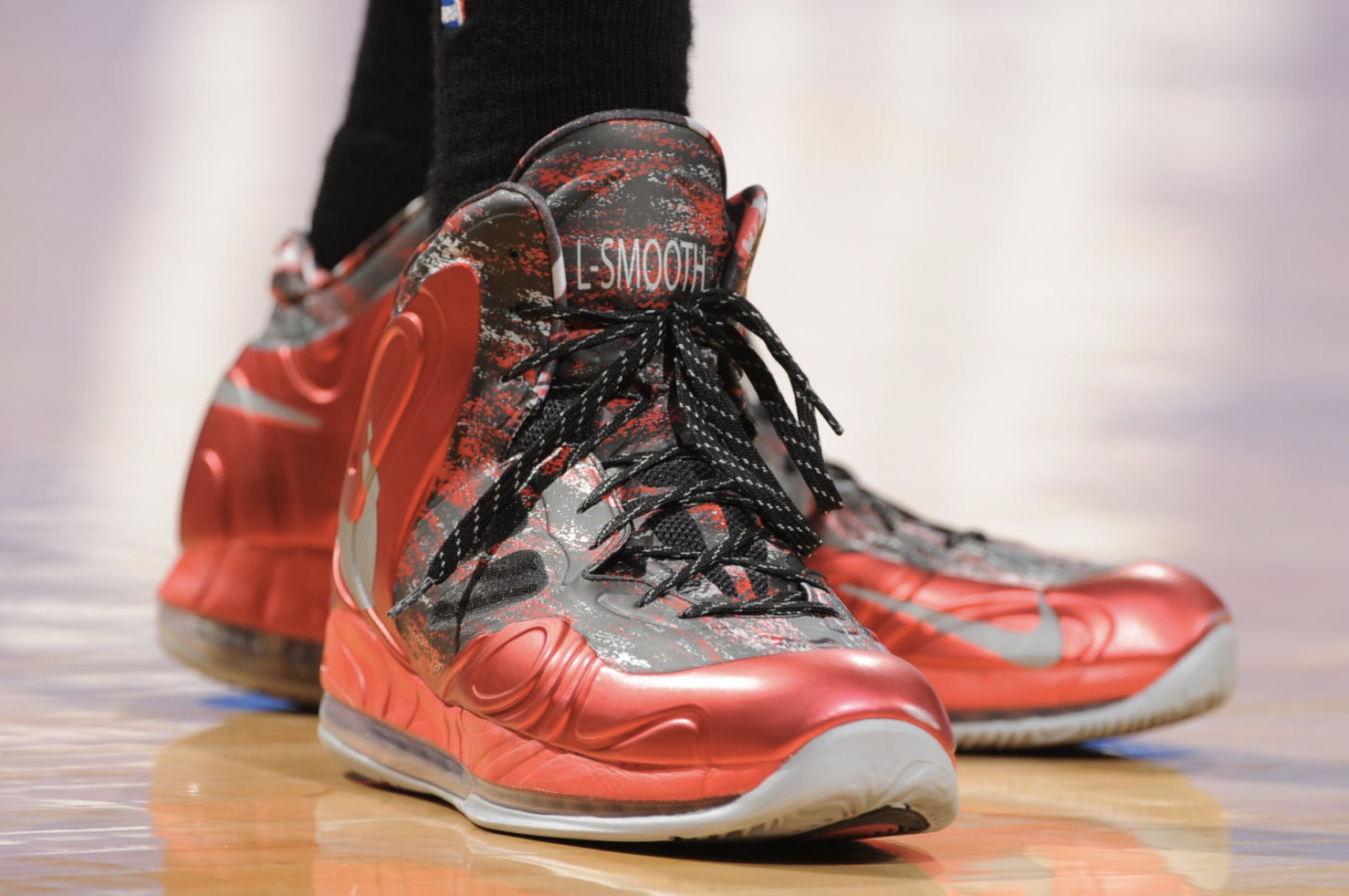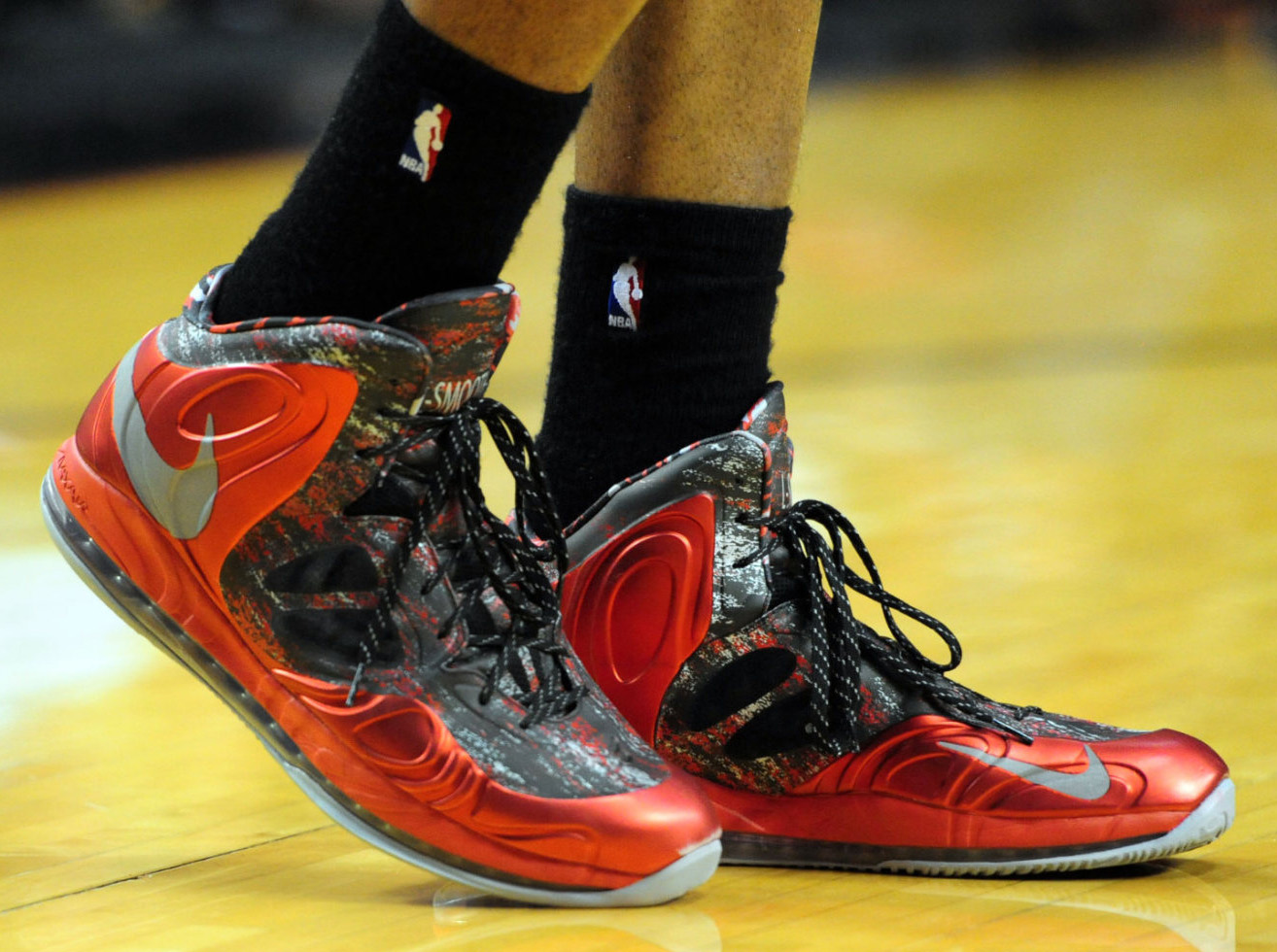 LaMarcus Aldridge -- Nike HyperPosite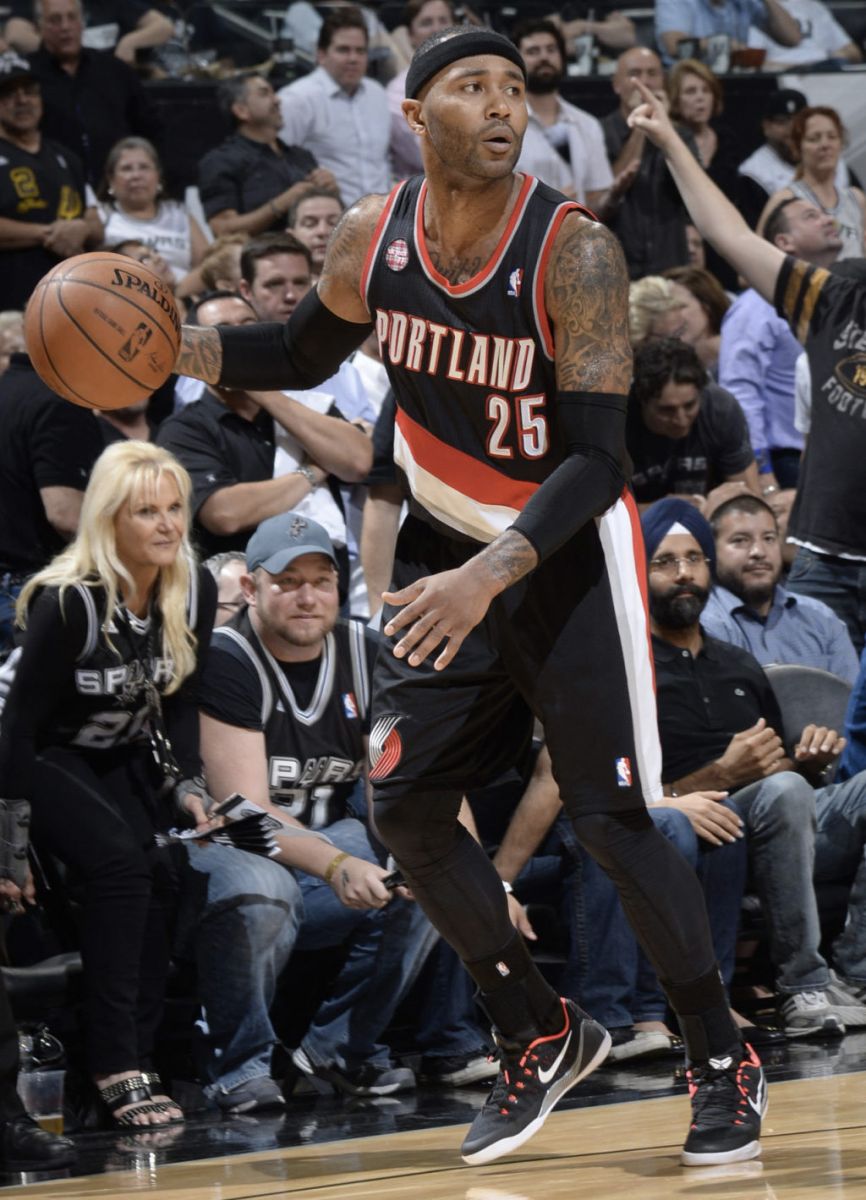 Mo Williams -- Nike Kobe 9 EM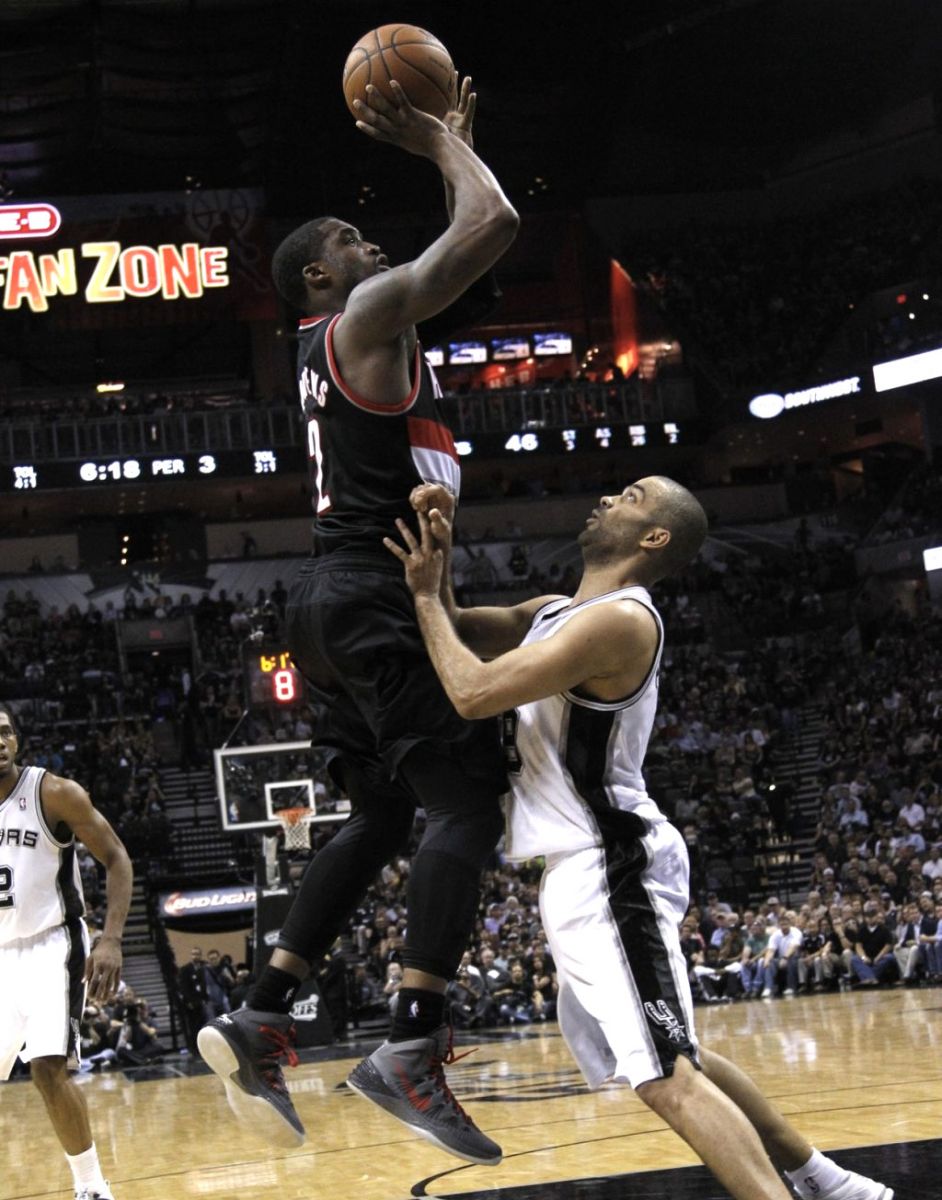 Wesley Matthews -- Nike Hyperdunk 2013 iD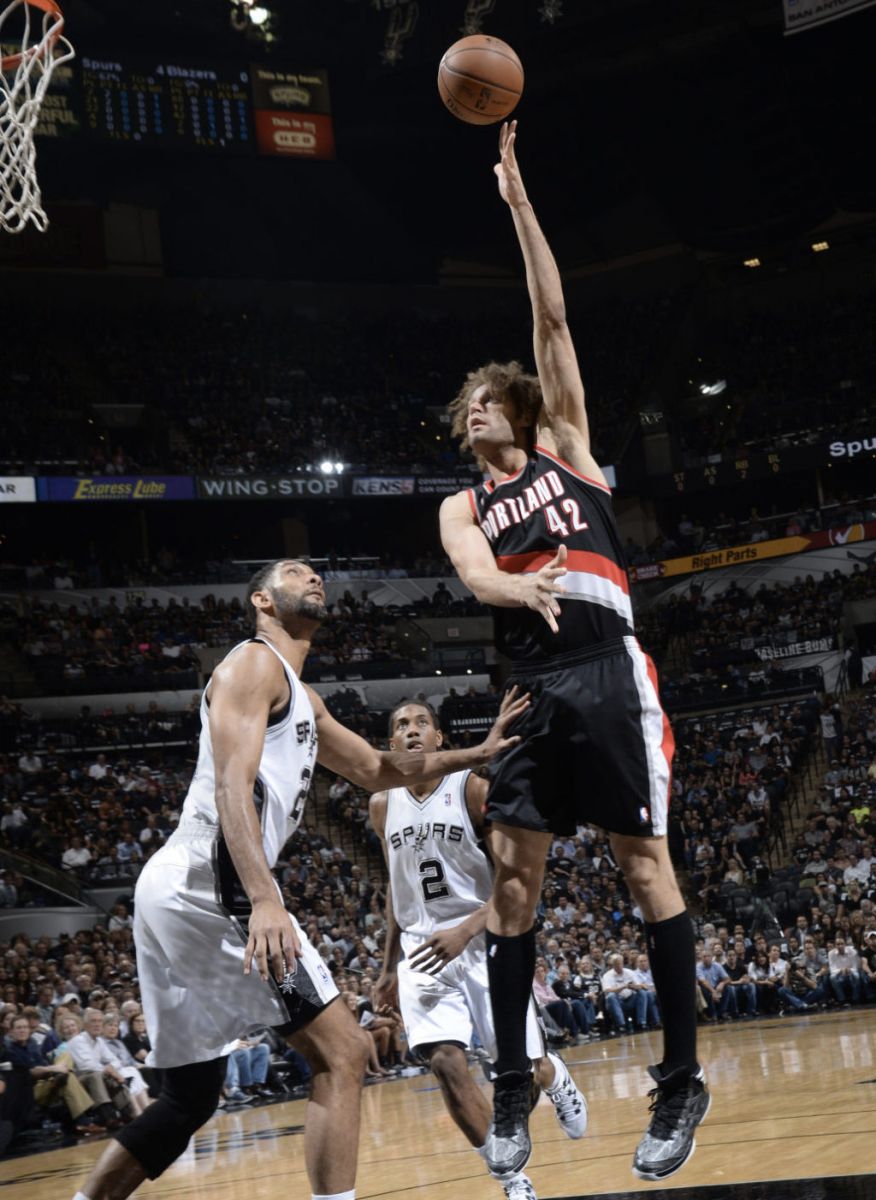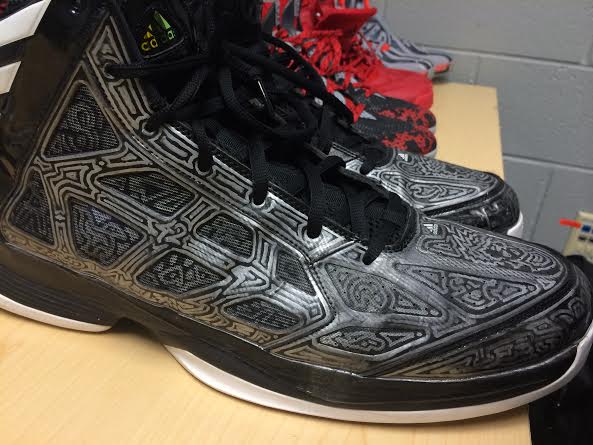 Robin Lopez -- adidas Crazy Shadow 2 hand-drawn custom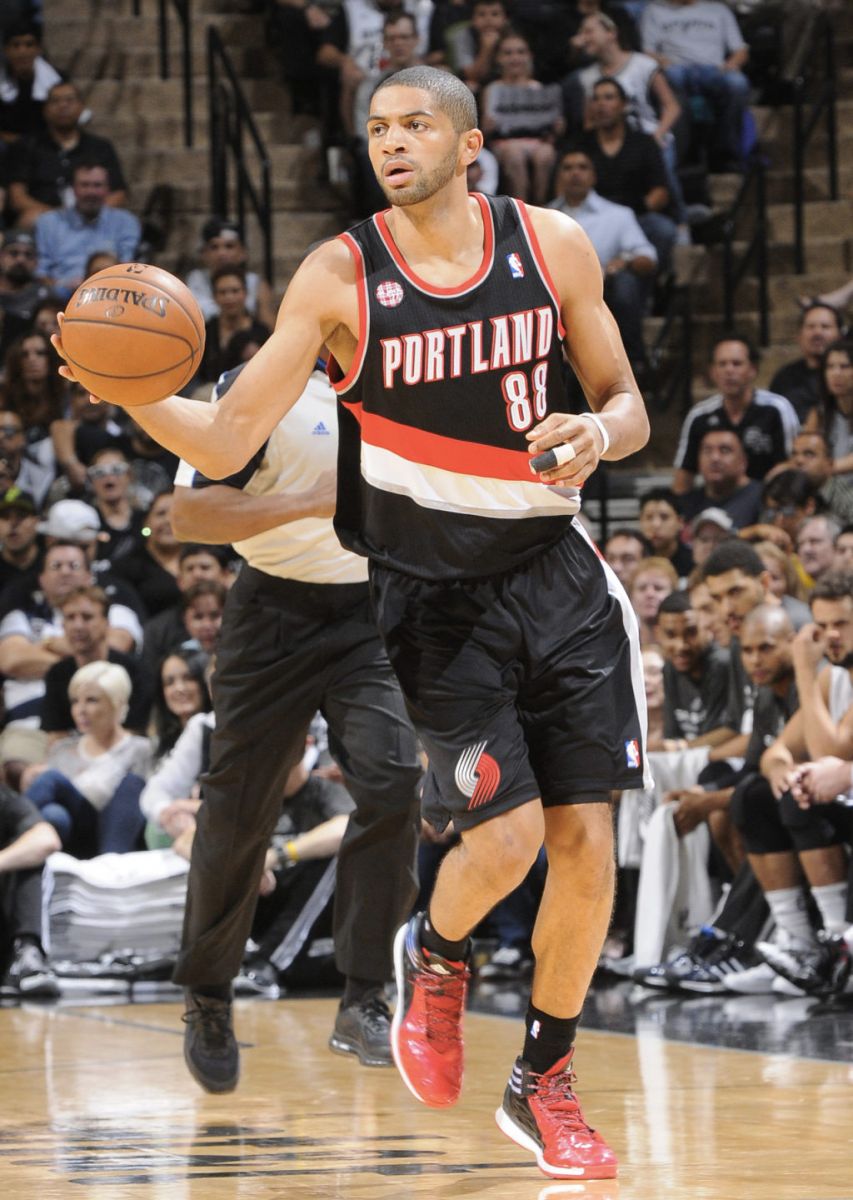 Nic Batum -- adidas Crazy Fast 2