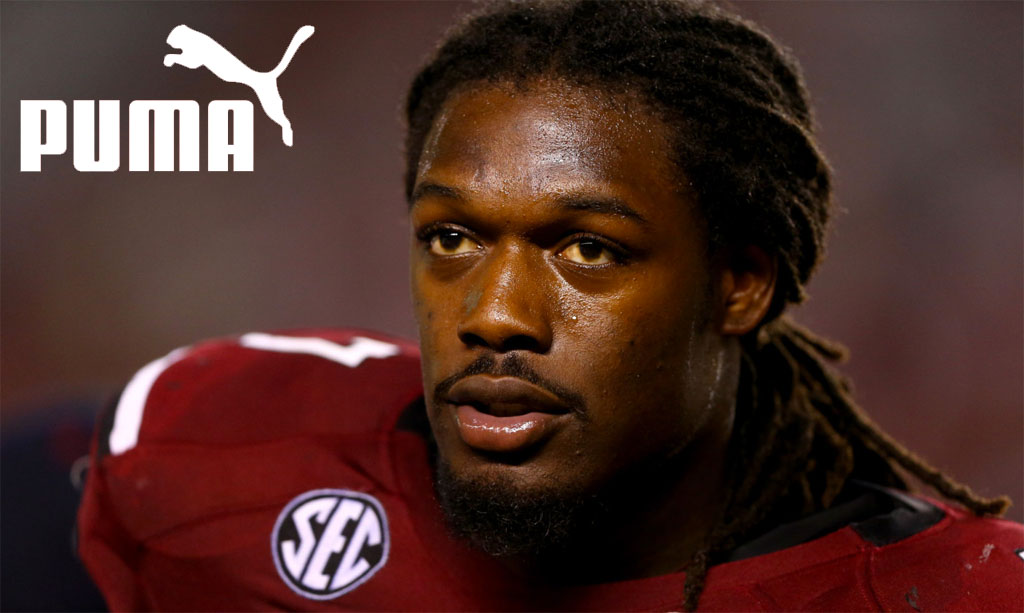 words // Brandon Richard
Not exactly known for their presence on the NFL gridiron, PUMA makes a big splash in rookie apparel free agency by inking expected top pick Jadeveon Clowney. Terms of the deal were not disclosed.
According to reports, Clowney will be a big part of the company's upcoming marketing plans. However, because PUMA doesn't have a deal with the NFL, he will not be able to wear PUMA branded cleats on the field.
"He represents everything we are and the consumer we are trying to attract," said Jay Piccola, president of Puma North America.
Clowney joins a roster that includes Kansas City Chiefs running back Jamaal Charles, Minnesota Vikings wide receiver Cordarrelle Patterson and New England Patriots wide receiver Julian Edelman.
"I just want to be a part of something different," Clowney told ESPN.com on Wednesday night. "Why not change it up?"
PUMA welcomed Clowney with a custom pair of snakeskin GV Special sneakers, packaged in a wooden box and valued around $2,500.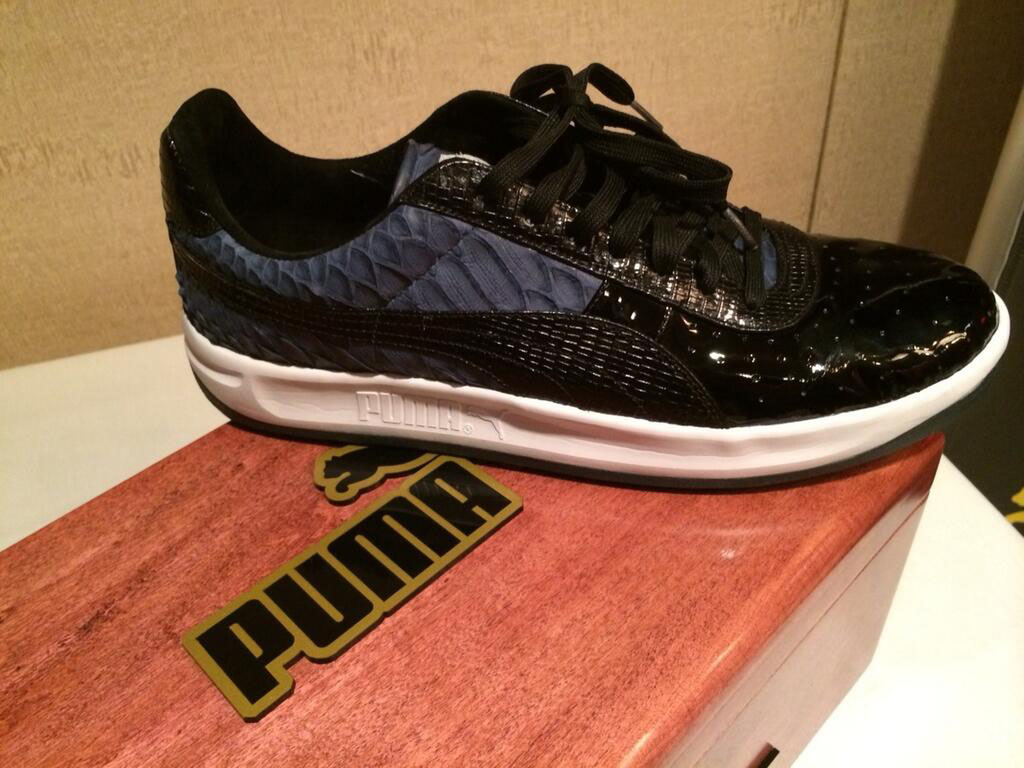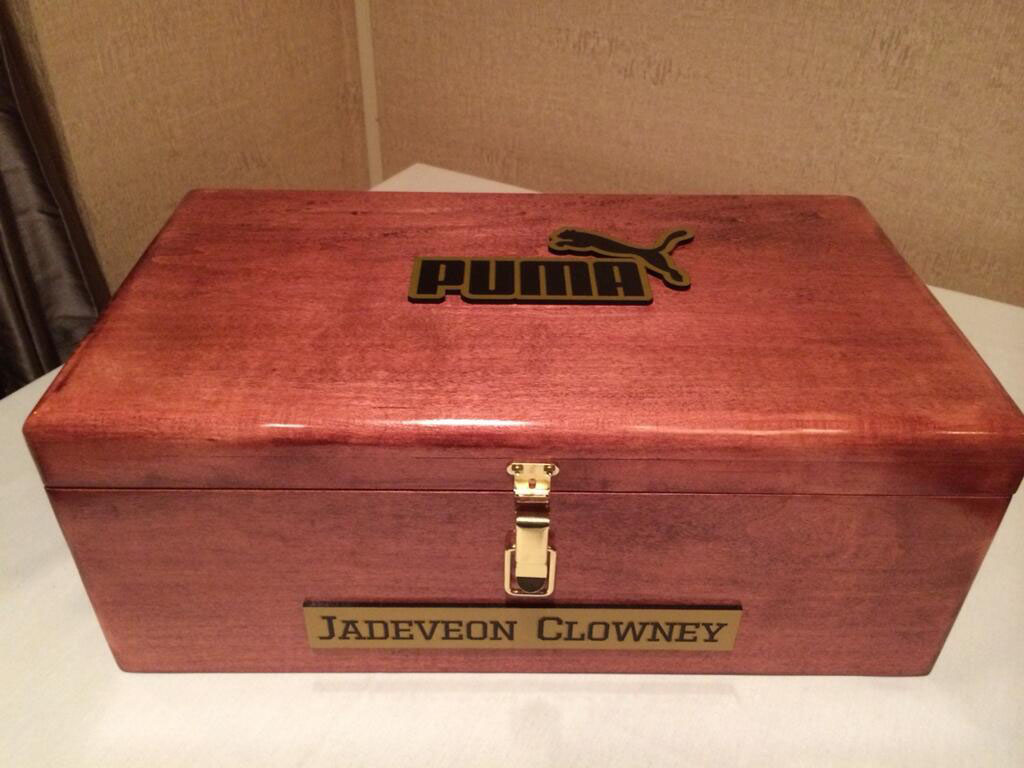 (images via @DarrenRovell)