words // Brandon Richard
Obnoxiously high quality, John Buscemi previews a new all-orange version of his 100mm luxury sneaker.
Set to release this fall, the Italian made shoe features a premium full-grain leather build with a calfskin interior. 18k gold plated brass highlights the hardware and lock, while a rubber soles completes the look below.
The 100mm tags at $865. Money aside, would you consider adding this orange flavor to your lineup this fall?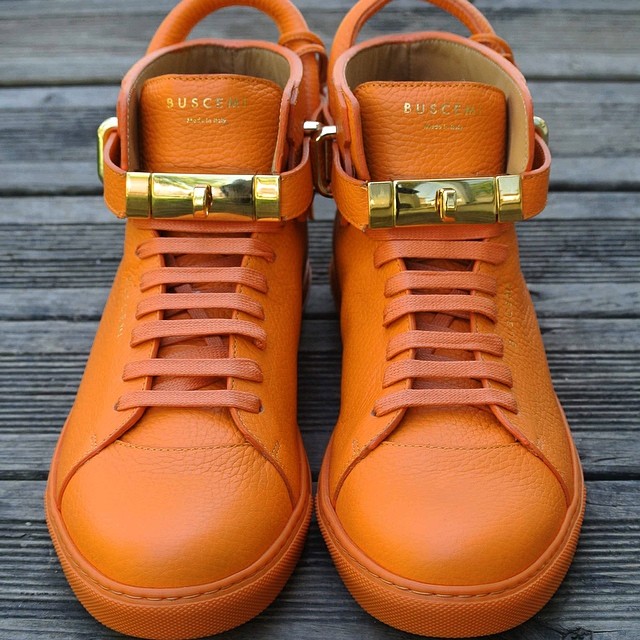 via @JonBuscemi