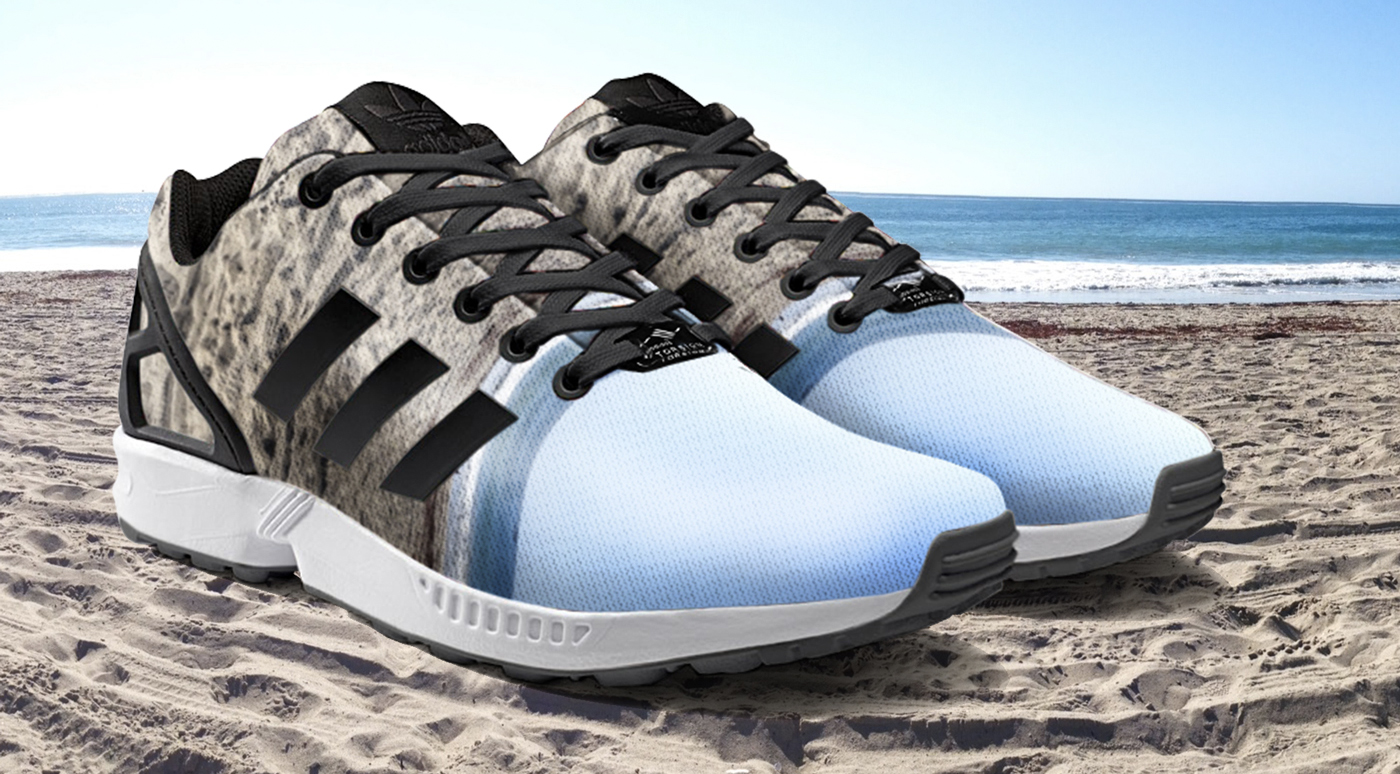 words // Nick DePaula
There are lots of news stories daily on the blog around these parts. Hopefully you check most of them out and enjoy the constant stream of sneaker updates, launch dates, interviews and the like.
But this story -- go check out that story.
Sneaker customization websites have been around since the early 2000's, when Nike first launched NIKEiD.com on something called the internet that nobody really even understood.
It's wild that it's been that long ago, but I actually distinctly remember the first time I saw a pair of iDs in person. It was actually a pair of Shox BB4s owned by Brennan Hiro Williams, now a co-worker at Sole Collector, but back then a fellow hooper for the McClatchy High School basketball program in Sacramento. The upper was red leather, huge ribbed overlay was black and just above the five Alpha Project dots on the side of the shoe, it read "BWILL."
You have no idea how cool that was.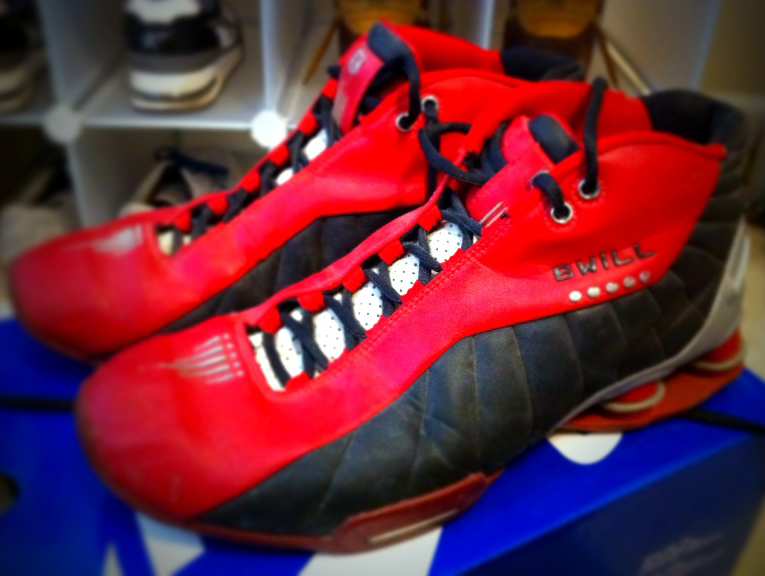 As far as everyone else was concerned, this dude basically had his own PEs at the age of 15. Vince Carter had "VC" on his pair of the launch colorway BB4s. Jason Williams had "JWILL" down the heel of his Hyperflights. Player exclusives were just becoming a thing during that time, where guys had subtle custom text added to mostly retail colorways.
And Brennan, a lefty combo guard on the freshman squad, had his own colorway of the new millenium's biggest shoe (so we thought). Nobody really fully grasped how exactly you ordered a custom pair of shoes from the world wide web at that point in time, but that layer of personalization and the ability to custom-make your very own shoe made the possibilities seem limitless.
It was a mind-blowing concept at the time and a huge leap for sneakers that we've since seen entirely explode. The site functionality, options and categories offered have increased annually ever since. (And to be fair, Brennan probably mistakenly made the tongue white because of the lack of full 360 degree previews back then.)
While flagship team models like the BB4, Huarache 2K4 and Hyperdunk would probably end up being some of the most popular over time, nowadays, literally every year's signature shoe is available to be customized. You can order the latest Nike Basketball signatures, the newest DRose model or Crazy Light, and for an extra $30-$40 premium, each and every panel can be the color of your liking and you can add your own little tagline of text.
That model has basically been in place as the customization site formula for over a decade -- until now.
The new Photo Print App that adidas Originals announced this morning for its much-loved ZX Flux model is a game changer that a decade from now I'll probably remember as a key point in time for sneakers, just like how I vividly remember the first time I saw Brennan's BB4 iDs all the way back in 2001.
For the first time ever from a major sneaker brand, you can upload a photo and have that graphic or scene directly printed onto the upper of the shoe. It's an awesome step during a modern era where graphics and storytelling rule more than ever, and a huge accomplishment that I'm expecting people to really be excited about. Which in today's terms means show off on Instagram, rack up a bevy of likes and (socially) tell all of their friends about.
A few years ago, Keds actually offered a somewhat similar option, where you could upload an image to be printed onto smaller canvas panels of their staple Champion silhouette, but the resolution execution seemed suspect on the finished pairs I saw, the website was rough to navigate with poor preview and scale options, and who's really checking for Keds like that anyways?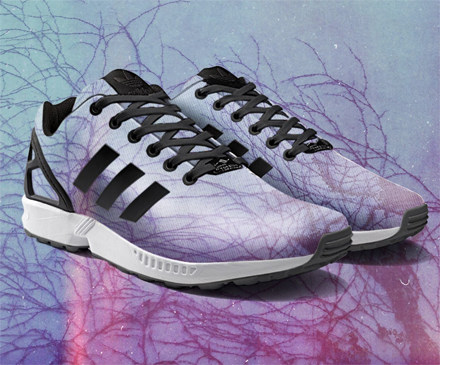 There's not only the fact that adidas Originals has what appears to be a dialed-in process for the printing onto an awesome upper for a model that people are legitimately excited about and into, but the brand is also rolling out a fully functioning mobile app for iPhone and Android. NIKEiD first launched thirteen years ago, and you still can't place your order via mobile. The NIKEiD app is also currently down entirely from the App Store. Instead, you still have to color up and order your shoes via desktop. Regardless of whatever the long-term harm may be to basic human interaction and friendships, the fact is, people are constantly and increasingly on their phones.
Being able to walk around town, take a picture of a city's skyline, a flower, some steak bites you just ate, a damn cat vortex -- whatever the hell you want, really -- and then scaling that exact photo onto the upper of a shoe and buying your size right then and there?
Game changer.
When the ZX Flux Photo Print App launches in August, that'll all be a reality for the first time and mark a pretty cool day for sneakers. The price has yet to be announced, but with the ZX Flux retailing for $90, something in the range of $135-$150 has a pretty great chance of being a huge, huge success.
The whole appeal of platforms like NIKEiD and miadidas in the first place is not only the ability to add a few characters for a nickname, but also the chance to show off your design prowess by colorblocking a shoe's panels exactly as you'd like. This new photo print option now takes that layer of imagination so far beyond where any customization site has ever been.
It's an exciting time for sneakers, so what would you try and add to your custom pair?