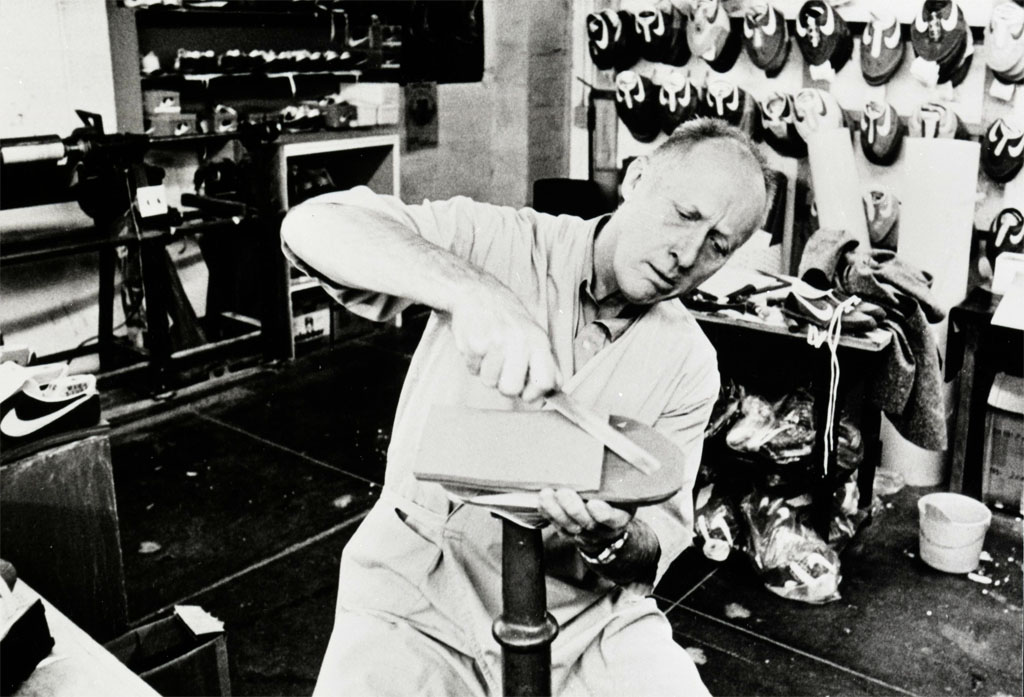 words // Brandon Richard
One of the most important people in the history of our industry has been recognized for his innovations.
This past Wednesday, Nike co-founder Bill Bowerman was inducted into the National Inventors Hall of Fame at the U.S. Patent and Trademark Office in Alexandria, Virginia. A track coach at the University of Oregon for 23 years, Bowerman founded what was then known as Blue Ribbon Sports with former track star Phil Knight in 1964.
Focused on the outer soles of shoes and seeking ways to make lightweight models with quality traction, Bowerman invented the Waffle Trainer. The shoe's sole featured raised nubs, similar to those found on a modern mountain bike tire, which gave him the desired traction and reduced weight. With the invention of the Waffle Trainer, Blue Ribbon decided to mass-producer Bowerman's designs, changed the company name to Nike Inc. and the rest is footwear history.
Established in 1973, the National Inventors Hall of Fame honors monumental individuals who have contributed great technological achievements and helped stimulate US growth.
H/T Oregon Live