words // Nick DePaula
The LeBron 11 has been an ongoing enigma all season long. When official images were first unveiled early last fall, the Jason Petrie design was nearly universally loved. There was a ton going on, but the shoes still flowed so well, combined nearly every one of Nike's flagship technologies (Flywire / Posite / Fuse / Lunar / Zoom), and the new direction of the shoe looked as signature and impactful as it gets. While they carried a hefty $200 price tag, as the season began, sales were 18% higher than last year's LeBron X.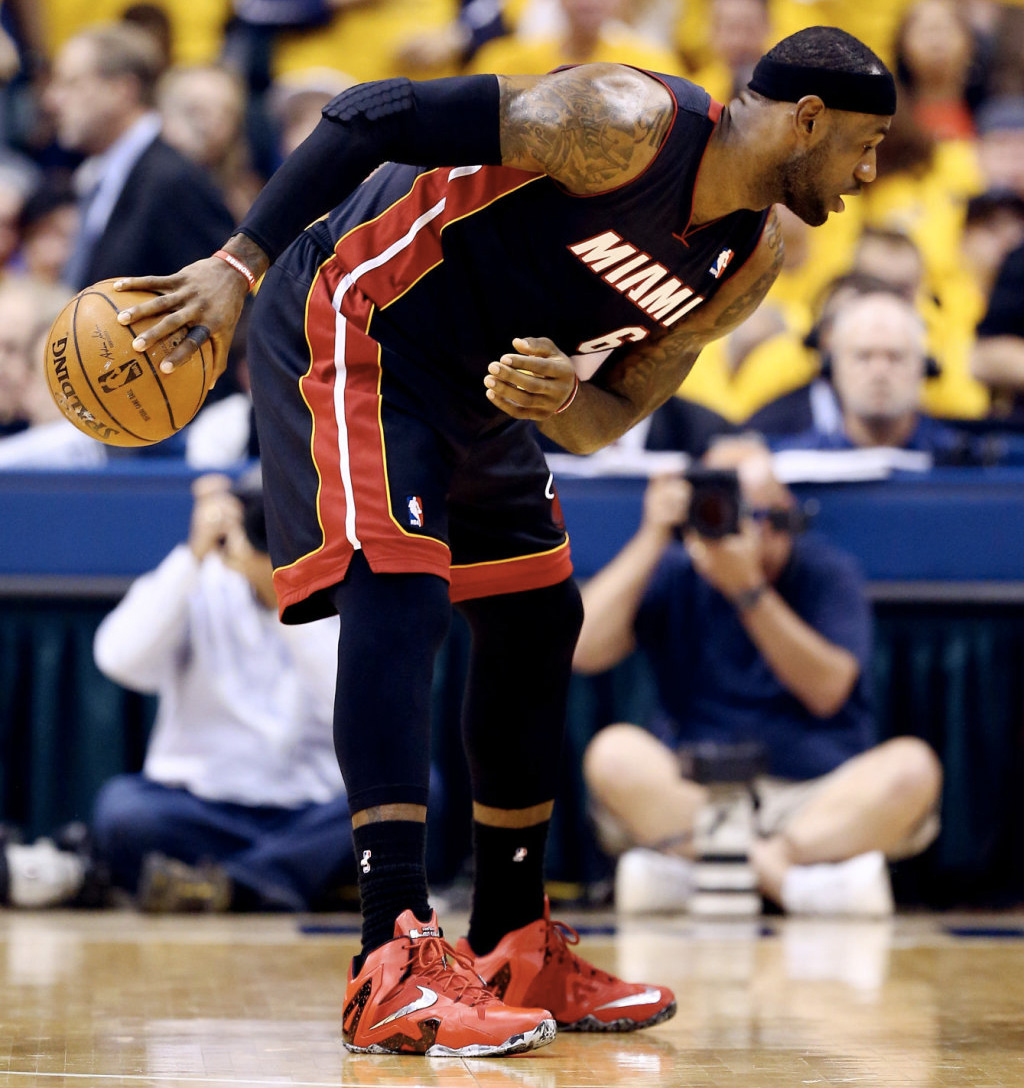 This was all despite the fact that LeBron James barely ever actually wore the LeBron 11 during NBA games, which is normally how an endorser's relationship with his own signature shoe works.
As the season progressed, we'd see LeBron slip the shoe on for major visibility moments like Christmas and the All-Star Game in February, but in between those made-for-TV wearings, the daily blogs were keeping tabs on his game-to-game preference for the lighter and more nimble Zoom Soldier 7.
With the regular season over and the NBA Playoffs now into its third round, that back and forth for King James has still been an ongoing issue, even as Nike Basketball introduced an "upgraded" $275 LeBron 11 Elite for his three-peat quest.
LeBron played in his 11th playoff game of the year last night, and wore the Soldier 7 for a fifth time. Hardly ideal.
He debuted a new road PE to start Game 2 of the Eastern Conference Finals, but soon was back in his team-tiered model for the home stretch of the 2nd half, where the Heat's dominant 12-2 run secured a split in Indiana to tie the series up at 1-1.
Game 3 doesn't take place until Saturday at 8:30 PM EST on TNT. You already know we'll be checking for what's on LeBron's feet.