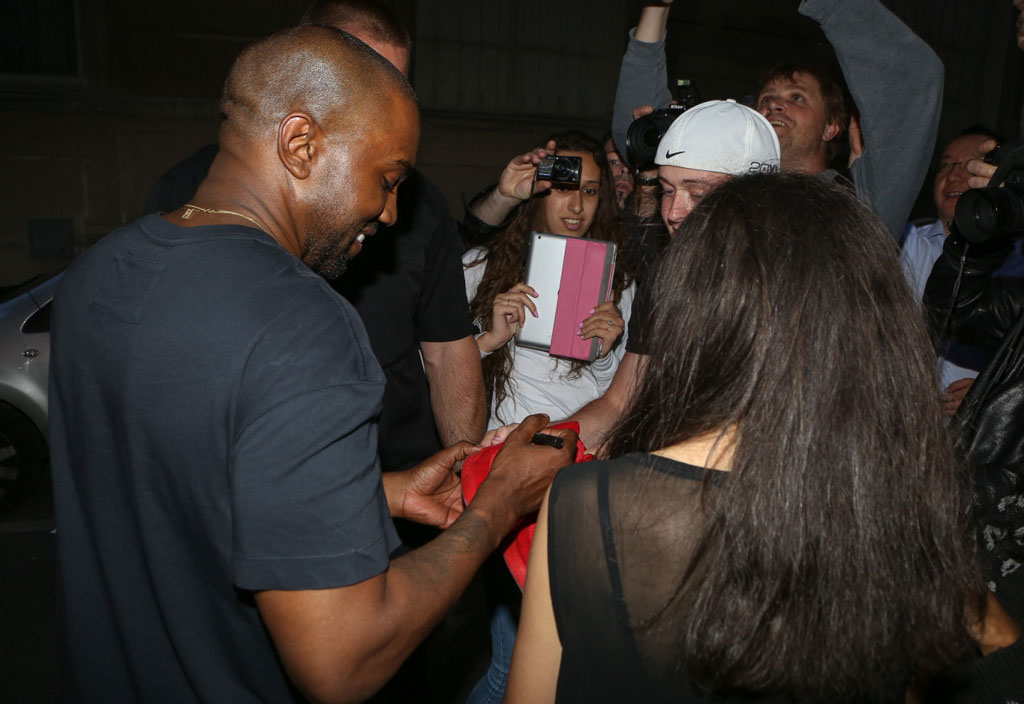 words // Brandon Richard
So you're in Paris, where Kanye West and Kim Kardashian are rumored to be getting married sometime this week. You have the opportunity to meet Kanye outside of a restaurant and he's even nice enough to stop for a quick autograph. While most people wait with pieces of scratch paper and other miscellaneous items, you come correct with a 'Red October' Nike Air Yeezy 2 sneaker and present it to Yeezus for signing. He obliges, but there's a small problem — it ain't no Nike, though.
In the short clip below shared by Team Kanye Daily, Mr. West is seen giving this fan the GREATEST LEGIT CHECK OF ALL TIME. Unfortunately, this young man's sneakers are fugazi, and Kanye is quick to let him know. Hopefully he didn't break bank on a pair from the second-hand market.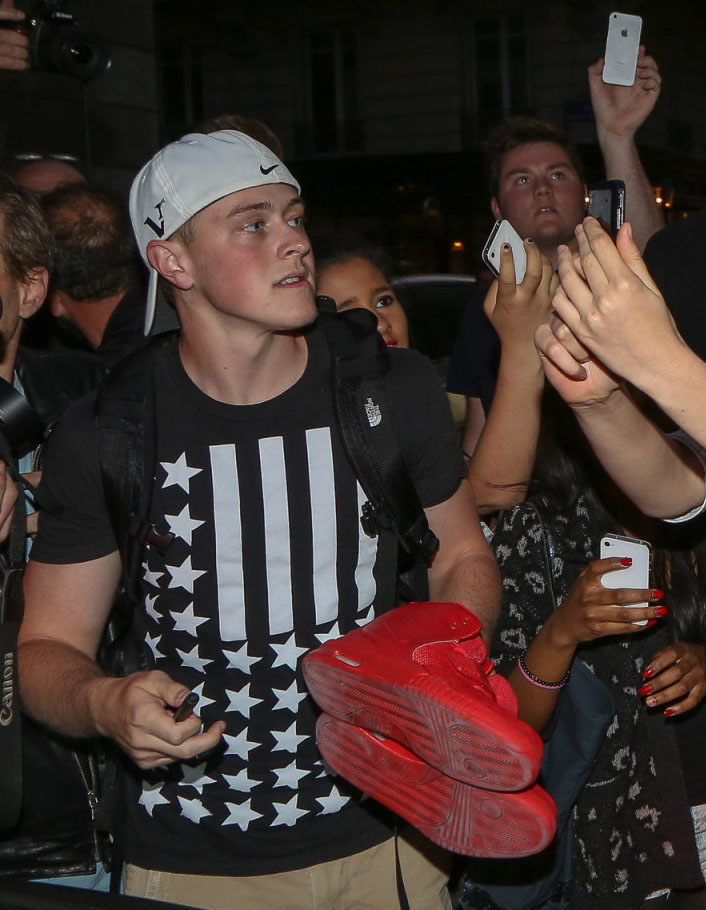 images via Marc Piasecki for Getty