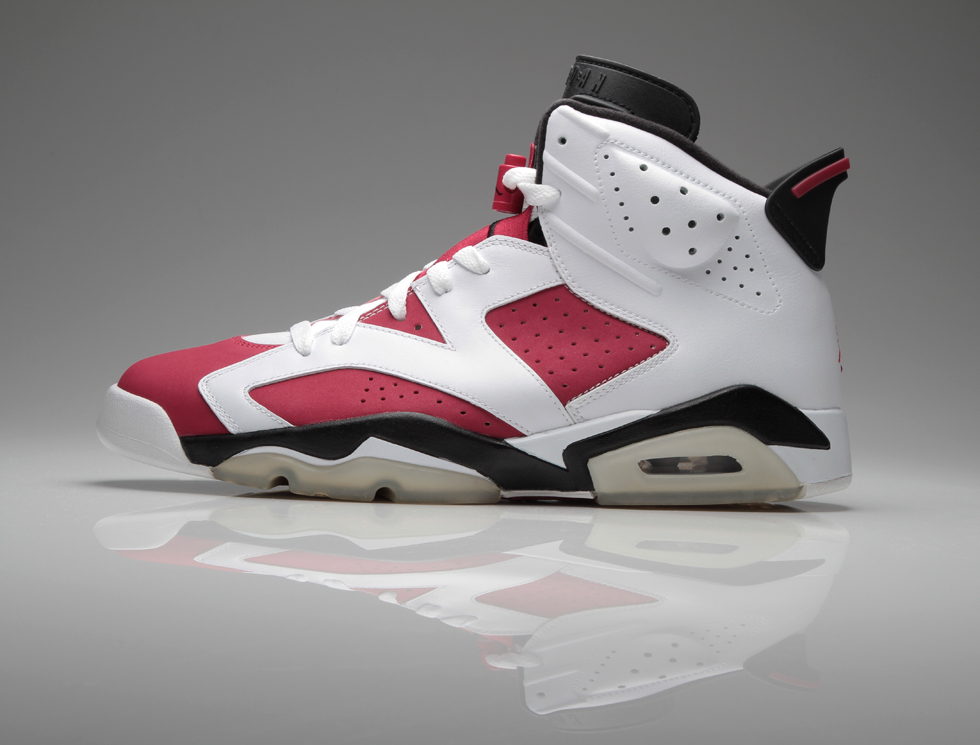 words // Zack Schlemmer
images // Nick DePaula
As I'm sure you're well aware since it's one of the biggest sneaker releases of the year, this Saturday the Air Jordan VI in its "Carmine" colorway will be re-releasing. Retroing for only the second time ever—the first time being within the 6/17 Countdown Pack in 2008—a shoe that has been relatively rare over the last few years will instantly become much more common with the general release tomorrow. Of course, this comes as good news for those out there that weren't able to attain a pair from the Countdown Pack in '08, and will finally have a second chance to grab one of the best Air Jordan VI colorways ever. For those that do have a pair from six years ago, this summer's biggest release may be one that you're not quite as excited about, or even resent, due to the fact that your special pair of Carmines just got much less special.
"Can't Jordan Brand just leave any colorway alone for a while?" "Do they have to release every classic shoe over and over, rendering my once coveted, valuable pair of retros much less precious?" Many of us have all wondered something like this at some point in our sneaker-collecting lives. Of course, this doesn't only apply to Air Jordans. Maybe, for example, you had a pair of Air Tech Challenge II retros from 2008 and were bummed to see them come back again this year. The same problem could apply to an OG pair in your collection that is getting retroed for the very first time.
No matter what brand or model is in question, reducing the rarity of certain shoes is definitely one down side that the steady flow of retro editions of our favorite shoes creates. As much as the sneaker world loves the classic models, the practice of brands retroing shoes can be bittersweet. Anytime a shoe is retroed, be it the first time or the fifth, the previous version becomes that much less special.
But maybe you're not only worried about that exclusivity of having a rare pair. Maybe there's another problem that the re-re-retros have created for you. The problem that I'm here today to discuss, because it's now happening to myself: The inner debate of whether to un-deadstock a shoe in your collection because it's releasing again.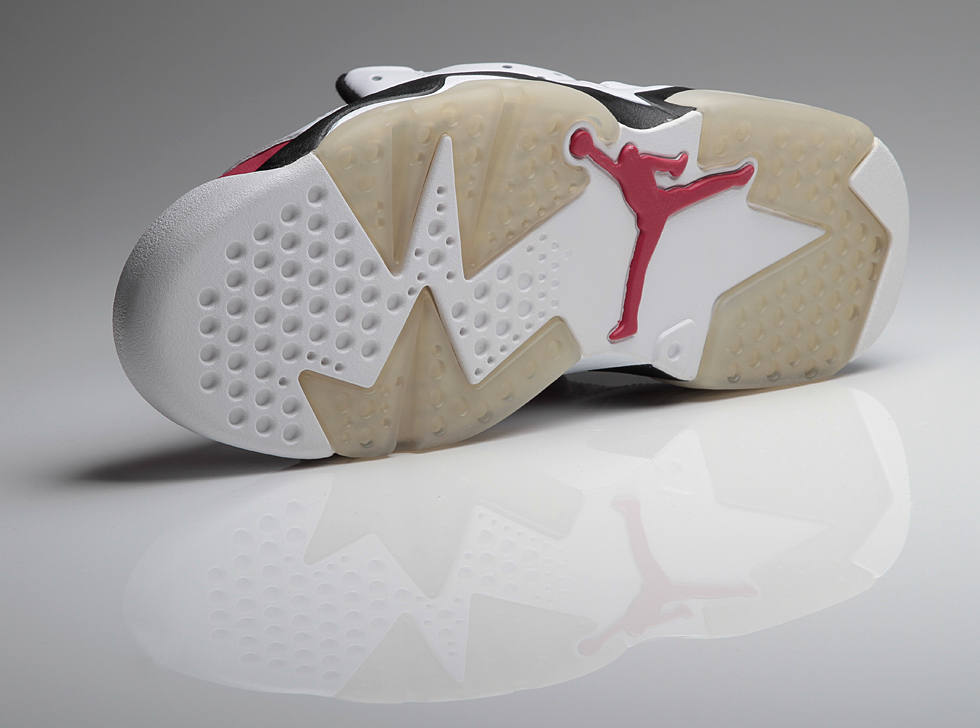 To un-DS or not to un-DS, that is the question!
I've now run into this dilemma, since I do indeed have a deadstock pair of the Carmine Air Jordan 6 Retro from 2008. I really don't even know why I've never worn them (I'm not one to keep shoes on ice forever), but I haven't. Since they are one of my favorite Air Jordans ever and a shoe that I regard with a certain mystique, I think that in the back of my mind I've always just been saving them for some sort of special occasion—one that obviously hasn't happened yet.
I actually got my 6/17 Countdown Pack containing the Carmines over a month after it originally came out, just sitting in a mall in Indiana (where I then lived). My excitement of casually finding them a month after they sold out in most places is my all-time favorite sneaker "come-up" story. I think that's another reason my pair has always been so special to me and why they hold a distinctive place in my entire collection.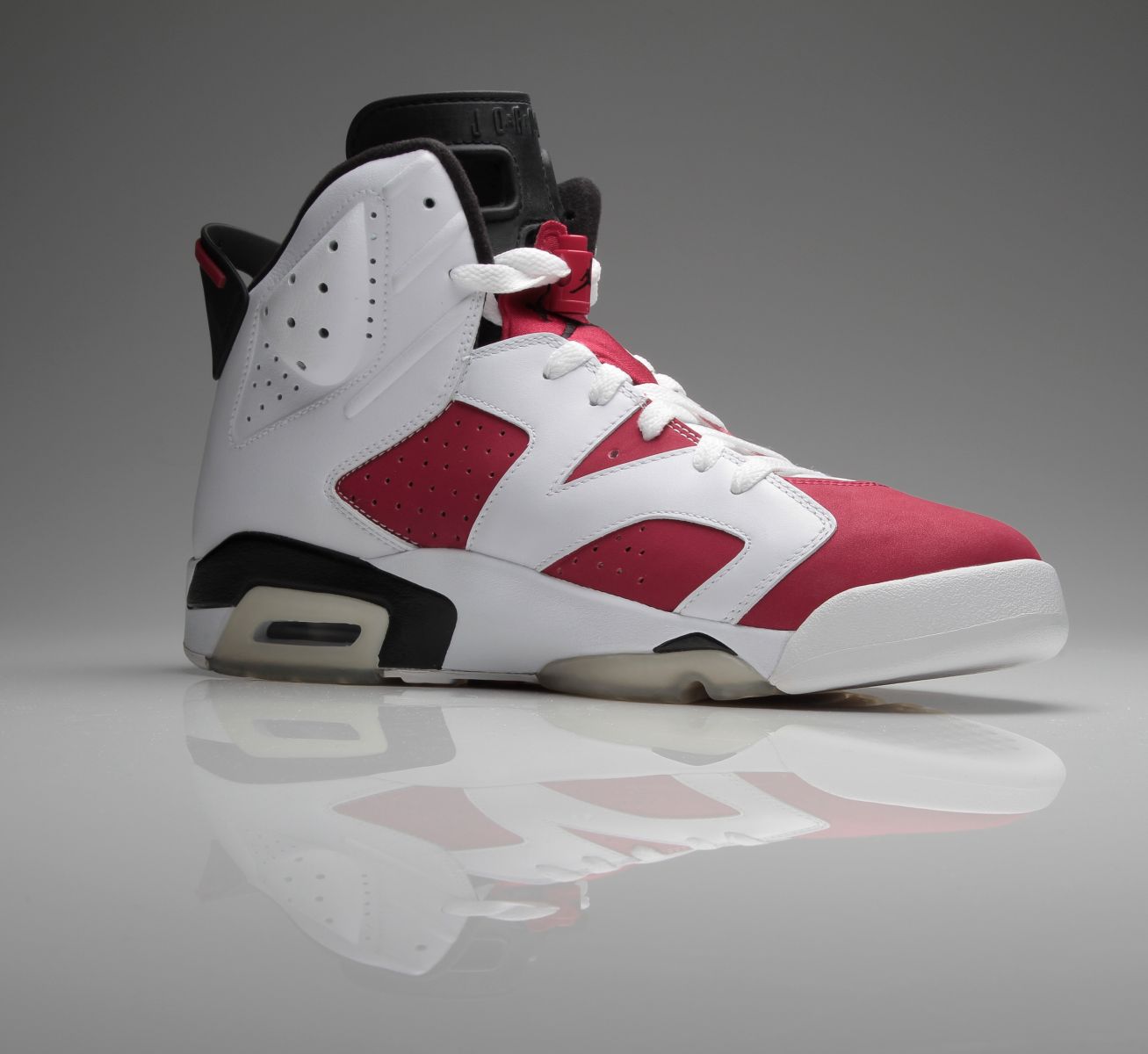 But now, they're back. Back for every "sneakerhead", hypebeast, Instagram-flexer, reseller, grandpa, infant and their third cousin to gobble up come Saturday morning with their wristbands, Twitter RSVP's and raffle tickets. I apologize for sounding like just another jaded "old" sneaker collector, but shit, in this case that's admittedly what I am.
So about a month ago as I realized that the Carmines were soon coming back, I began asking myself if I should finally break my pair out. I think that almost instinctively in our sneaker culture (and whether we want to admit it or not), we all always want to have the rarest, freshest, most coveted kicks, and always want to appear like we've been "in the game" for a long time. We've all seen it: the guy on Instagram who makes sure to wear a shoe before said model re-releases later that week with some sort of comment ensuring you know he already has them. Not that there's anything wrong with that, because like I said, we all like to feel that we have something exclusive or special, but "that guy" on Instagram has become sort of cliché in the sneaker world, and ultimately I decided not be him. My beloved Carmines, albeit now a little less beloved, are still deadstock. I guess I'll just wear 'em whenever I wear 'em.
That's my own un-DS debate story, but what is yours? Have you ever worn a pair of shoes you had on ice just because they were re-releasing? Do you worry about another retro hurting the value of your favorite pair of sneakers? Share your thoughts in the comments below.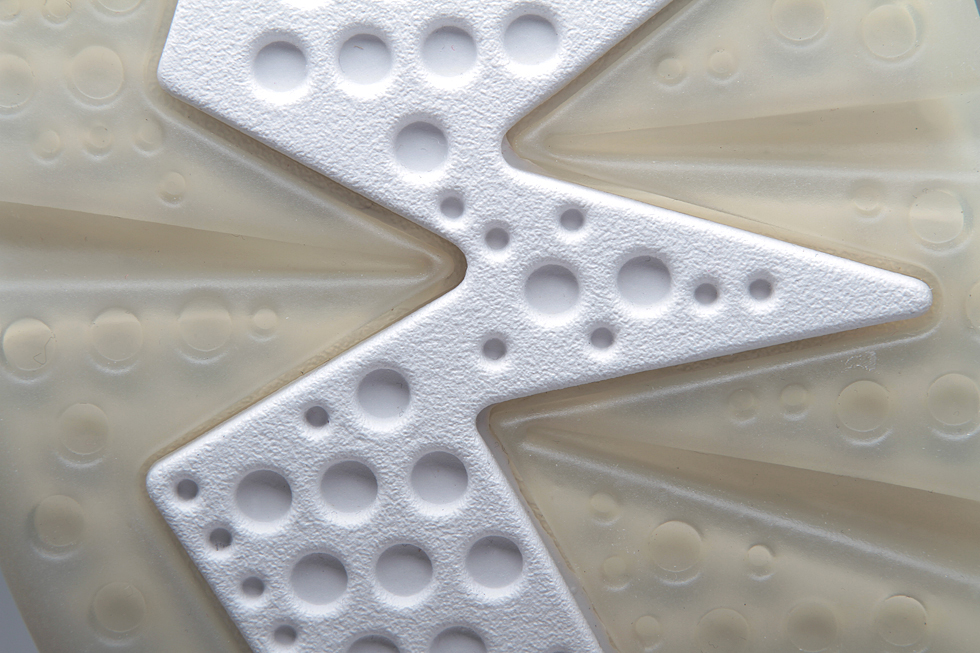 My Carmines will still stay pristine, at least for now.