words // Zac Dubasik
Yesterday, Forbes published an article written by Matt Powell on the topic of Kanye West's partnership with adidas. The story laid out the past of musicians working with sneaker brands, noting that in limited quantities, the collaborations were successful, however they weren't able to scale.
For example, it referenced the failures of Reebok's S. Carter line. Following a successful, limited launch, the shoe eventually saw broad distribution, before ultimately flopping. According to Powell, "The lesson here is that limited means limited. Just because a shoe blows out at retail on a small number of pairs does not guarantee broad commercial success, regardless of how popular the artist may be and how commercially successful they are. High resale value is not an indicator of broad commercial success."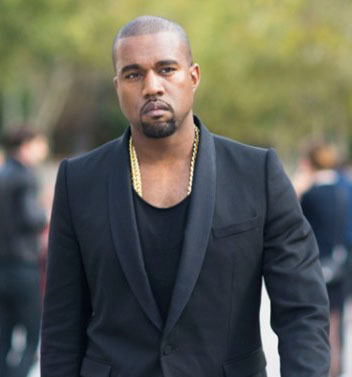 Powell's point is that based on his past examples, Kanye and adidas' relationship will not be a success, because he'll only be able to sell "so many" pairs.
Let's assume for a minute that he's 100% right. Let's say Kanye and adidas' collaborative efforts result in a total of 10k pairs of Kanye West sneakers sold. Even if they were $500 a piece, that's a fairly insignificant number to the bottom line for a company as large as adidas. But even if those numbers don't yield a direct return on investment, is it necessarily a failure?
Looking only at the numbers related to specific Kanye West product is a shortsighted way of viewing this type of partnership, and a common flaw to Powell's logic.
A few years back, I spoke with legendary agent David Falk about what an endorser can mean to a brand above and beyond their actual product. "I think you have to understand that there's a difference between being a brand and being an endorser," Falk began. "I think that if you look at someone like Tiger, for example, I'm not sure that if you study how much product Tiger sells of Tiger Woods clothes that it's been really amazing. But if you look at what Tiger's done for the Nike Golf brand – he took a company that wasn't even in golf and legitimized them by himself, and the sales have been phenomenal. So, you can say Tiger has been an incredibly effective, impactful endorser for Nike, but not as incredible and impactful at selling the TW brand and the logo."
You can argue that it's a different situation when looking at athletes as opposed to entertainers, but, times have changed. And these days, there's a solid argument that entertainer endorsements carry even more weight than athletes. In a year that's seen the majority of athlete signature lines not even make it to the court, there's been more focus than ever on off-court style.
If there's one thing adidas has struggled with at times in the U.S. market, it's simply "seeming cool." More than moving any specific product, Kanye's co-sign of adidas has legitimized them as a cool brand. And that's something you can't ultimately put any number on. You can see the change coming already though, even just in the sneaker world.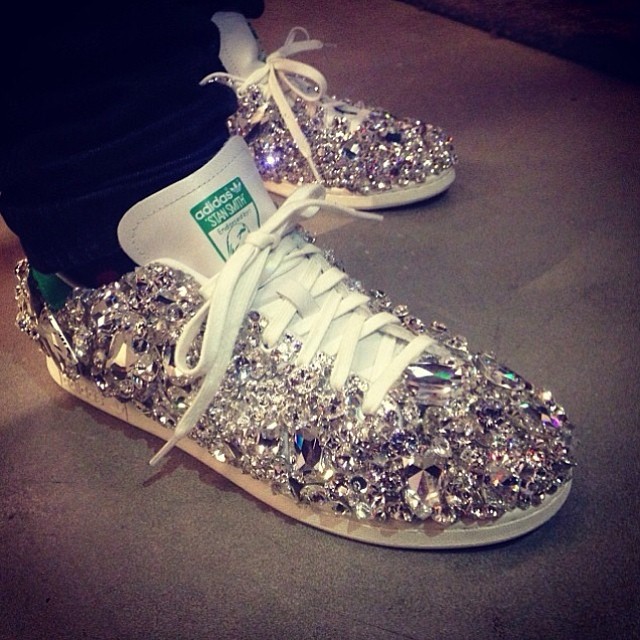 The Stan Smith has been available fairly continuously for years, yet upon its most recent re-introduction, the shoe all of the sudden was able to capture interest from a fanbase – the sneaker community – that had cast it aside long ago. Furthermore, the introduction of the ZX Flux was met with open arms by collectors, with versions such as the "Ocean" print edition of the shoe quickly selling out, then going for more than double on eBay immediately. What's the last running-inspired shoe by adidas you can say that about?
Beyond even just shoes that are launching now, and far before Kanye's inevitable line hits stores, there's already impact being felt by the brand, according to Jon Wexler, the director of entertainment marketing at adidas tasked with signing artists. "Retailers started BUYING MORE adidas overall just to be in position to get Kanye FW14 product," he tweeted in March.
This is a new era, and these partnerships have changed. And while there may be some parallels to draw from these past failures, there's simply more to this partnership than a direct ROI based on pairs of collaborative sneakers sold. Adidas didn't sign Kanye West to sell a few thousand pairs of sneakers. They signed him to help change the perception of their brand.