words & interview // Brennan Hiro Williams
images // Edwin White
On the surface, skateboarding and sneaker collecting could not be more different. Their values, motivations and history exist on opposite ends of the cultural spectrum. When it comes to footwear, however, the two cultures share a much closer relationship – sometimes beneficial, sometimes contemptuous, but increasingly intertwined. Central to that relationship is the independent retailer, the intersection at which both sides overlap. Chances are, if you bought a pair of Nike SB Dunks over the past decade, you walked into a skate shop to make your purchase.
Enter Jerry Harris, the owner of Berkeley, California's 510 Skate Shop and Bows & Arrows. Harris and his wife opened 510 on Telegraph Avenue back in 1998, providing the East Bay skateboard scene with a hub for new and essential skate goods, including an evolving footwear lineup. In 2005, after seeing the need to address another side of the market, Harris opened Bows & Arrows across the street from 510, offering customers a well-edited lineup of limited edition sneakers. Almost a decade later, both shops are flourishing, releasing collaborations with top brands and expanding in the ever-important e-commerce landscape, all under the same independent umbrella.
We recently sat down with Jerry to talk business, collaborations and the relationship between the skate and sneaker worlds.
What led you to open up your own retail store?
I moved from the Midwest to San Francisco in 1996 because I was a skateboarder and S.F. was where I wanted to be. Within a year, I'd met my wife and moved across the bay to North Oakland about two miles down the street from where our shops are in Berkeley. I think because S.F. had such a huge internationally recognized skateboarding scene, the East Bay seemed kind of neglected as far as skate shops go, even though there were a decent amount of skaters here, which is what led us to open 510.
Telegraph Avenue has always been a central hub for young people from all over the East Bay to shop for records and hang out, and it runs through Berkeley and Oakland so it was the obvious choice for location.
As the owner of both 510 and Bows, you have a unique view at two separate markets. What are the main differences between the two? Is there a crossover?
There is quite a bit of crossover overall, but as similar as the demographics are, I'd say the two businesses are very distinct from one another. We try to keep it that way as I'd like for them to feed off each other more than compete. Skateboarders are really looking for functionality over flash, and minimally styled skate shoes have been king within the skate world for years now. I think it's safe to say that with the broader sneaker market we've been seeing the extreme opposite, where tech, flash and lots of color have been the name of the game for the masses.
Being fully submerged in both categories, through two totally different stores, gives me a pretty unique perspective into what's happening on the ground. I see what's working firsthand in the faster sneaker market and try find ways to tie that in to what we're offering in the skate shop and vice-versa.
Recently, there's been discussions in the industry about the 'non-skater tax,' with skate shops charging 'non-skaters' a higher price for certain shoes (like the recent Diamond Supply x Nike SB Dunk High). I'm sure you can see both sides to the argument. What's your take?
That's a tough one. My favorite thing about skateboarding culture is just how fully tied it is to irreverence and raising a ruckus, just doing things your own way, and its commitment to skateboarding and skateboarders. I'm a pretty firm believer in 'live and let live,' so I think people should run their businesses the way they want, but I do see potential negative long-term consequences to alienating an entire pool of customers. My main problem with it is that I don't want to see independent shops being perceived as overpriced in comparison with mall box stores. Don't do anything to make those leeching chains look good. In my opinion the best long-term play is just to stick to the box price, within reason, especially if you want to be competitive with the sterile box stores that continue to have greater access to skate specialty product.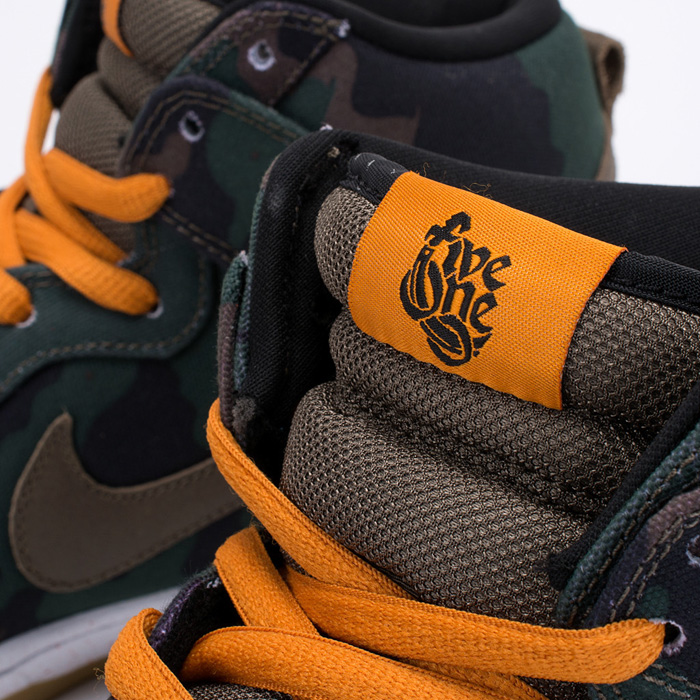 You recently released your own special Dunk High collaboration with Nike SB. When did the process begin for the project?
Basically it started around two years ago. I'd been pitching this idea because SB had collaborated with retailers in the past, but not necessarily with skate stores. SB was growing and product was becoming more widely available, and I asked them 'why don't you work with some longtime skate specific retailers?' Show the overall market that you're still dedicated to the skateboard specialty side even though you're growing your business. We've been carrying SB for about 10 years, pretty much since the beginning, so we've had a pretty consistent, ongoing relationship with them. Eventually more projects started rolling out with skate retailers. Maybe everyone was on the same page. MIA, Uprise, FTC and Premier have all recently come out with collaborations.
Then they hit us up. Not having a lot of experience in design myself, I decided to hit up Benny Gold, who's been a friend for a long time. He's a skateboarder, he's local and he has experience working on past projects with Nike, so it made sense. We worked together on it quite a bit, going back and forth. He introduced the fog camo pattern in his line a couple years ago, and it just made a lot of sense for the project. Regionally it made sense, and it's easily identifiable without being too tutti frutti. [laughs] A lot of SB kids are into flash and bright colors. I like stuff that's distinct but not necessarily candy colored.
When I saw the design, I thought it was great because someone doesn't have to know about Benny Gold or the East Bay to understand it and think it's cool, but if you are a fan of 510 and you are a fan of Benny, there's an extra layer to the shoe that makes you appreciate it that much more.
Yeah, I think there's a lot of roots to it. Sometimes collaborations take on an overly literal theme. 'Let's make this scene into a shoe,' you know? We didn't really want to do that. We wanted to make something that's more wearable. I think that's a good way to describe it. It has extra layers if you're in the know.
What's your reaction been to the release?
The in-store release was really cool. Everything behind the scenes leading up to it has been fun but a bit nerve racking, just anticipating the response. It doesn't just happen overnight – from the time you conceptualize something to the time it actually gets to market, you get a lot of different ideas and new things you might want to implement. But the response overall has been pretty good. I know camo in general has been a little played in the past couple years, but I think it's a timeless look.
Having a lineup at the store was great. Kids who have been coming to our store for years camped out and were super supportive. People in different parts of the world were tagging us through social media, showing us pictures of themselves wearing the shoes. I think we got a lot of exposure out of it to the bigger market. It's never necessarily been a goal of mine. I've never thought of 510 as being a big brand. My goal has been to be a good skate shop for this area, but it's really interesting to see. It's been fun. Everyone at Nike has been super cool, Benny is super cool. Seeing the shoe sell out today online is awesome. I'm glad people are digging it. I'm happy.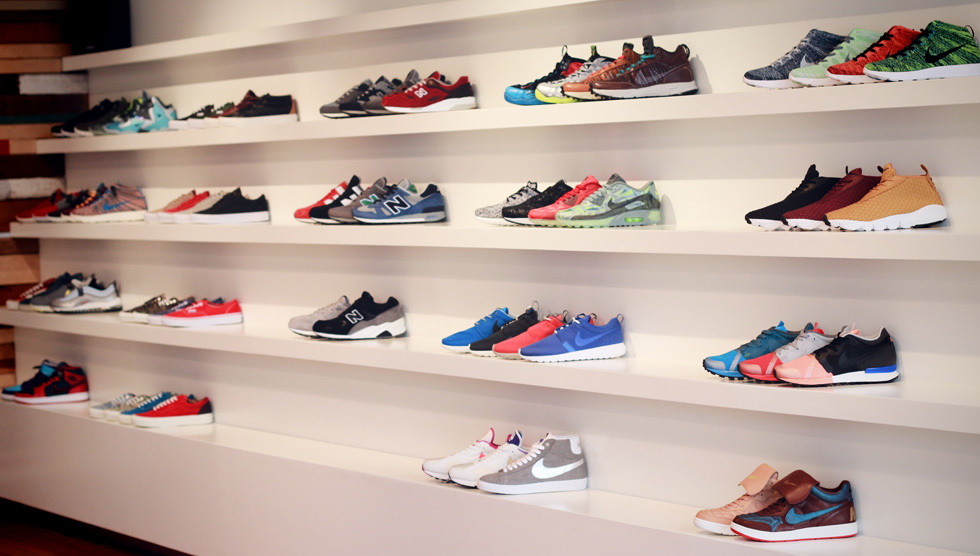 With your shoe selling out online, and people seeing it all around the world, I have to think this helps your e-commerce for both stores. How does e-commerce affect your shops, and how does it affect your business strategy?
I think you kind of have to have an online presence to stay relevant. It takes a lot of time, it's a lot of work to get a website set up and keep it current. It can be discouraging if you're not seeing immediate sales, but it's hard to quantify the impact that it has in your local market – like how much kids pre-shop on your website before they come in. I know me as a consumer, I'm pretty busy, so I don't just go explore a store. I check a store's website, and if they have something new and interesting I'll go in and check it out personally. I rarely order stuff online, but I might find something online and go to the nearest store that has it.
You'll do your research.
Yeah exactly. That store owner doesn't necessarily know that I wouldn't be in there making that purchase if I didn't see it on their website, but I know as a consumer, so I try to treat my own stores like that. If we're not updating our websites this week, kids probably think we didn't get anything in, and they're not going to come out.
It's a little different for the skate shop than for Bows & Arrows. E-Commerce is probably more important for Bows just because that market is more competitive and faster, where the skate market is more loyal. For sneakers, people will buy stuff from wherever they can get it first. You either have the shit or you don't. [laughs] For 510 it's important, but for Bows it's VERY important.
Online is crazy. In the late 90s, I used to pay $500 for yellow pages ads, and what you got from it was like, who knows? [laughs] Now we have all these new, effective platforms and it makes small stores way more competitive.
What's been your most memorable moment as a shop owner?
This year has been really interesting. We had a collaboration through Bows with Vans Vault release back in September, and now this project with Nike SB. Both are our first shoe collaborations. Both went really well and sold out right away.
What are your plans for the rest of 2014 and beyond?
My goal for both stores over the next year is to restructure the way we handle our day-to-day internet business. Sales, social media and everything. More of a focus of online over the next year. We're also planning on updating the interior of Bows and Arrows to evolve that store a bit. We're going on 10 years at Bows, so we'd like to step it up. 510 is established in the skate world and I just want to continue to have Bows and Arrows follow that path for its market. I'm also working on some new projects with different brands for both stores. We take it one year at a time because things change so fast. One of the advantages of being a small business is being really adaptable, and I'm always working hard at tightening up my business.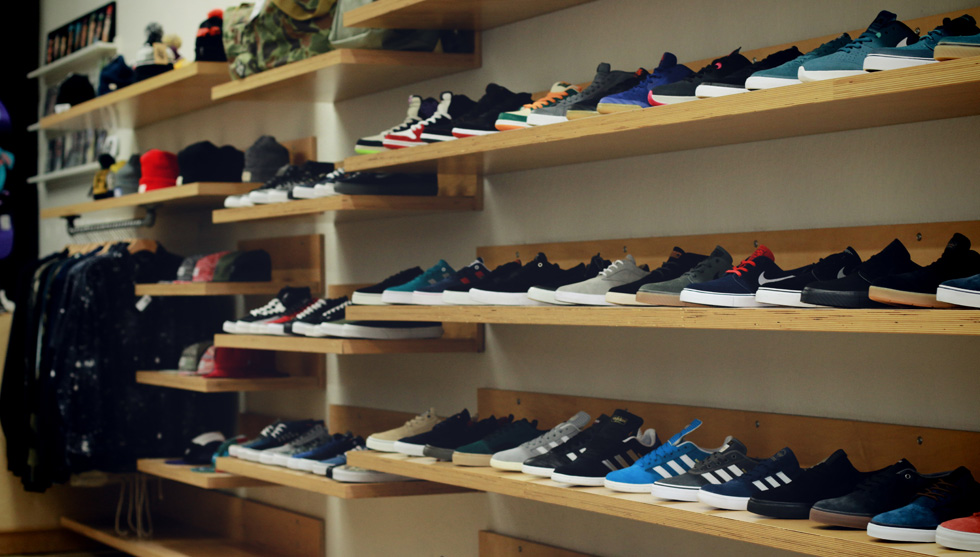 Bows & Arrows
2513 Telegraph Ave.
Berkeley, CA 94704
510 Skate Shop
2506 Telegraph Ave.
Berkeley, CA 94704
For more information, visit Bows & Arrows and 510 Skate Shop online.