words // Zack Schlemmer
Just like any other business, sneaker brands want to make sure you know when somebody is wearing their shoes. The easiest way to do this? As many logos as possible, of course. Whether it's the Three Stripes from adidas, a big New Balance "N", or the Nike Swoosh, every brand has their signature logo that can be identified by anybody who knows even a small amount about athletic footwear.
While branding is as integral a part of a shoe as it is on a car, soda can, or pair of jeans, throughout the years some sneakers have gotten away with minimal or almost no branding and still succeeded.
Nike, who ironically also has some of the sneakers with the most blatant branding ever—like the Air More Uptempo with "AIR" emblazoned across the entire shoe—is also the master of minimal branding. Throughout Nike's history, some of their most landmark models have let the shoe's design speak for itself. With this concept in mind, let's take a look at some of the greatest sneaker designs by all brands that threw their branding out the window, and let the designs do all the talking.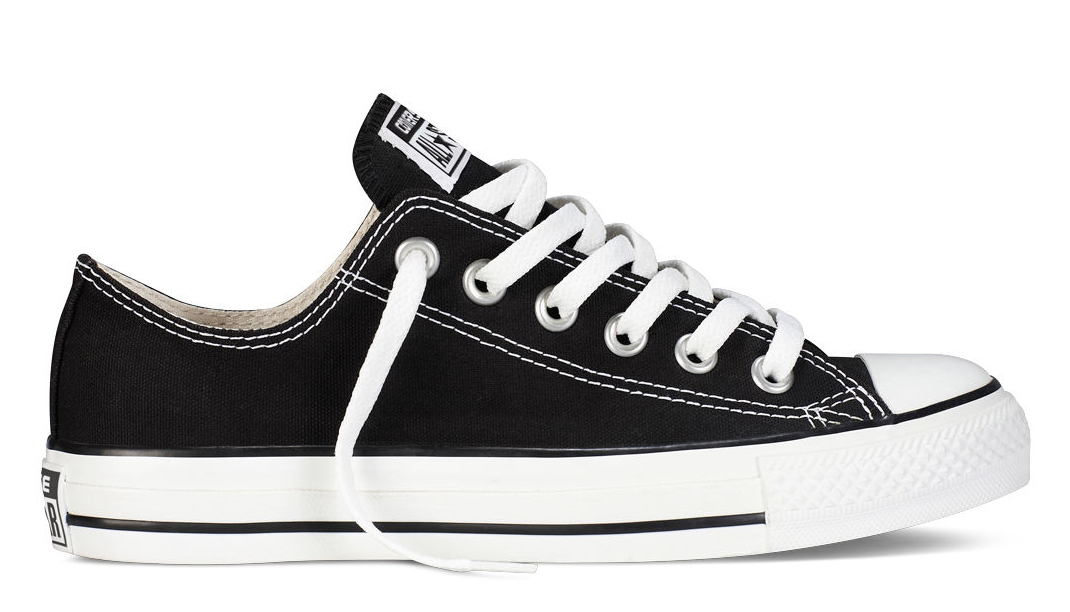 Converse Chuck Taylor All Star
OK, so it existed before sneaker branding was even really a thing, but you can't have a conversation about minimal sneaker branding without it. With a logo hidden on the medial side for the high, and just a tongue tag for the low (and rear "license plates" for both), the All Star is the perfect example of how less-is-more for a sneaker—and one of the main reasons it's remained so popular throughout the years.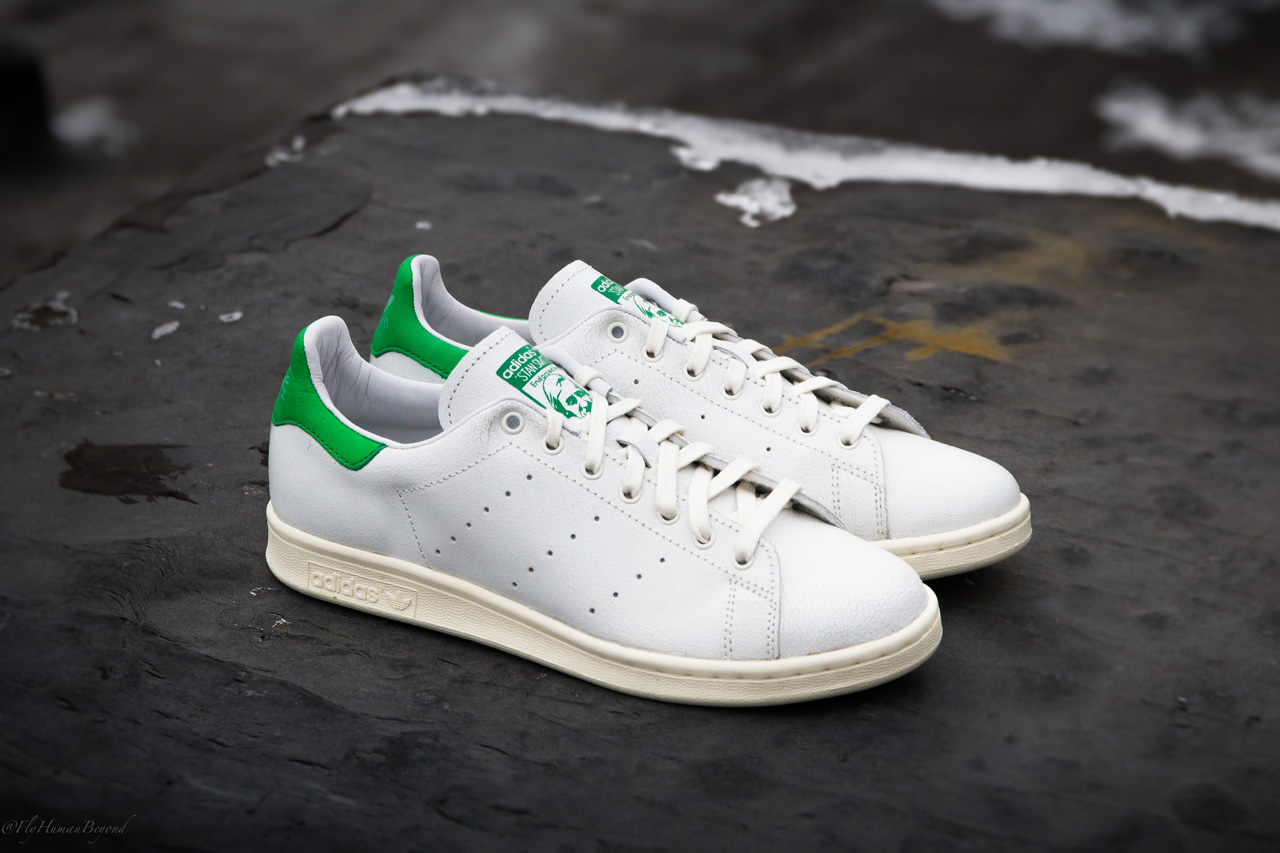 adidas Stan Smith
adidas loves to emblazon almost every shoe they make with a bold set of Three Stripes somewhere. While successful for the majority, the insistence on a prominent set of stripes on some models has proved to be a bit awkward, and actually hurt the shoe's design. If you look through the brand's history, some of the most successful adidas shoes are those that incorporate the stripes more subtly. There's no better example than the clean, classic and timeless Stan Smith.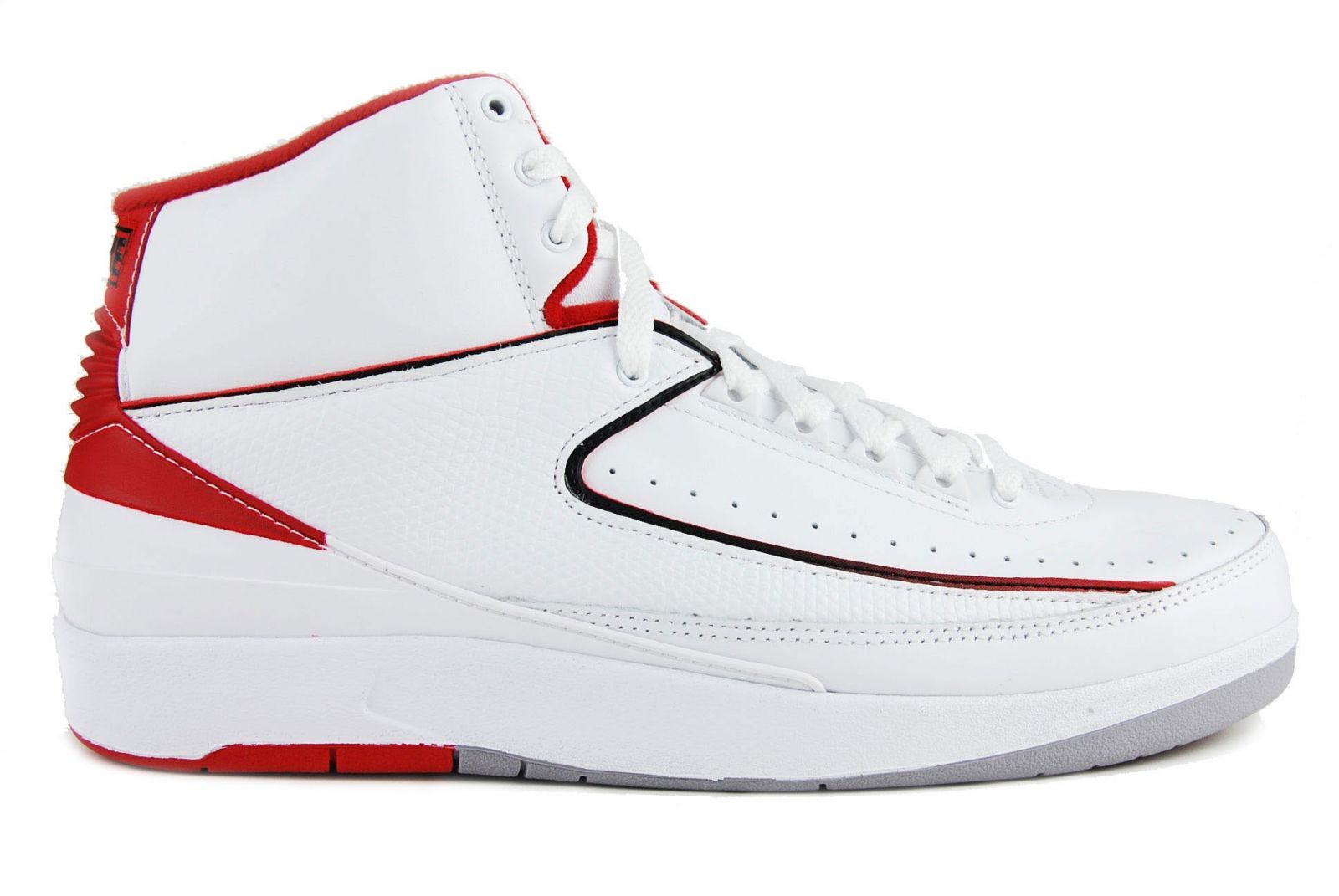 Air Jordan II
The Air Jordan II may not be the best Air Jordan model with minimal branding, but it was the first. That's important because it set the tone for downplayed Nike branding on MJ's signature sneakers, and showed that his shoes didn't need a big Swoosh to sell—as evidenced by basically every Air Jordan model after it. Just think about how different every Air Jordan model would be if Nike didn't take that no-Swoosh-risk on the Air Jordan II.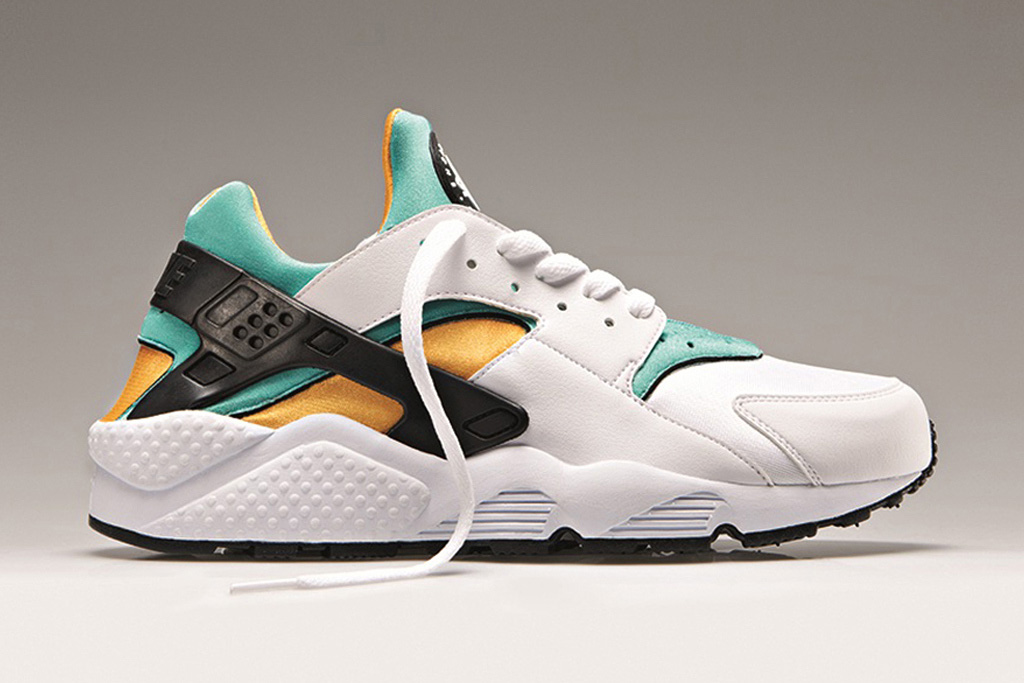 Nike Air Huarache
Another of Tinker Hatfield's many masterpieces, the Air Huarache runner was actually the first widely successful Nike model not in the Air Jordan line without a prominent side Swoosh. Tinker let the new Huarache tech take center stage, and it remains one of the brand's most iconic models to date—even without the Swoosh.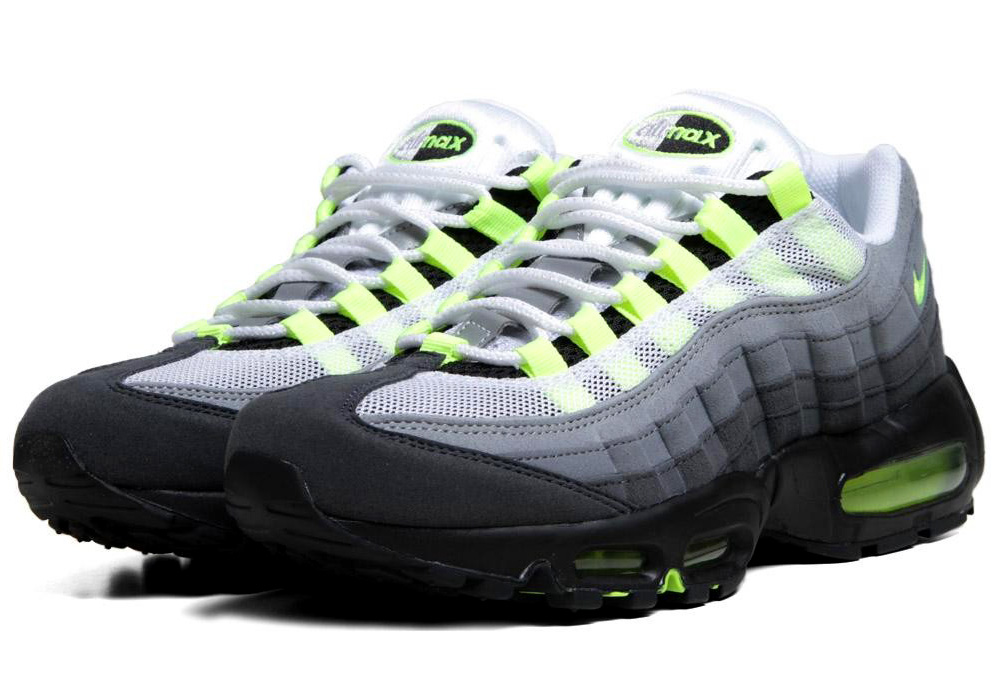 Nike Air Max 95
Nike's Air Max runner line took a dramatic, more fashion-friendly shift for its 1995 version after Sergio Lozano took over design responsibilities from Tinker. While it's definitely not the best shoe for actually running in, the Air Max 95 is without a doubt one of the most memorable models ever from Nike thanks to its unique black-to-white gradient, eye-catching neon accents and first-ever visible Air in the forefoot. What you won't find on the '95 is much branding, with just a mini Swoosh on the lateral side, small Nike Air logo at the heel, and Air Max logo on the tongue. Would there be any mistaking this was a Nike shoe, anyway?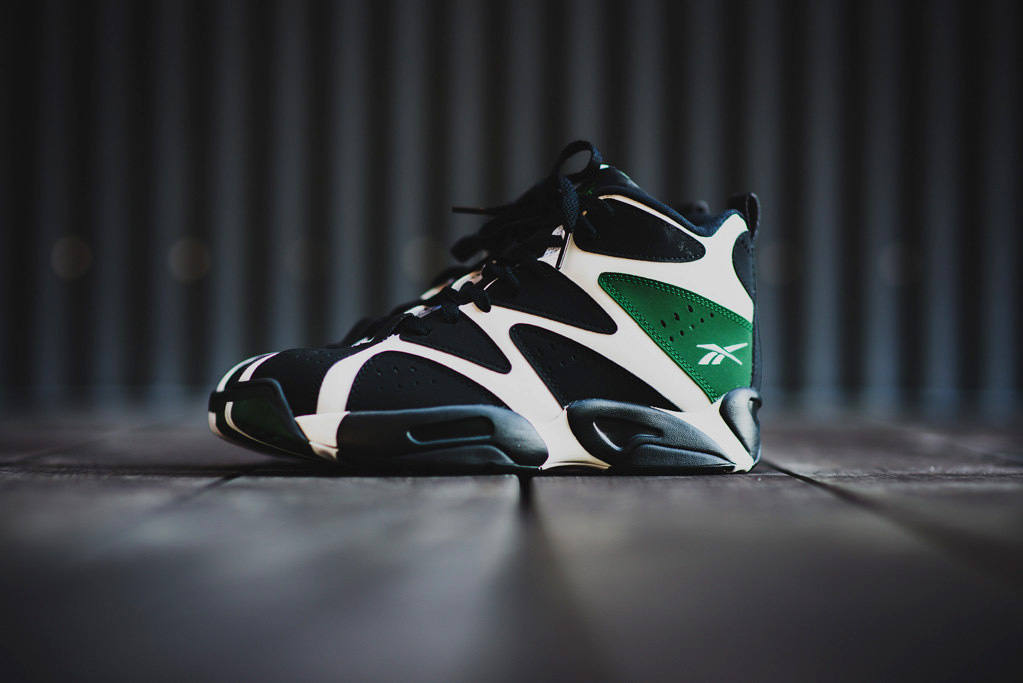 Reebok Kamikaze
Reebok took bold sneaker design to the next level in the mid 90's, and it all started with the Kamikaze, Shawn Kemp's first signature model. Reebok's trend of thick, bold, high-contrast lines on models like the Kamikaze, Kamikaze II, Shaqnosis, and Blast of the "Mobius" collection didn't just speak for themselves, they screamed. Even though each of these models has fairly visible branding, it becomes an afterthought to the shoe's extremely bold design.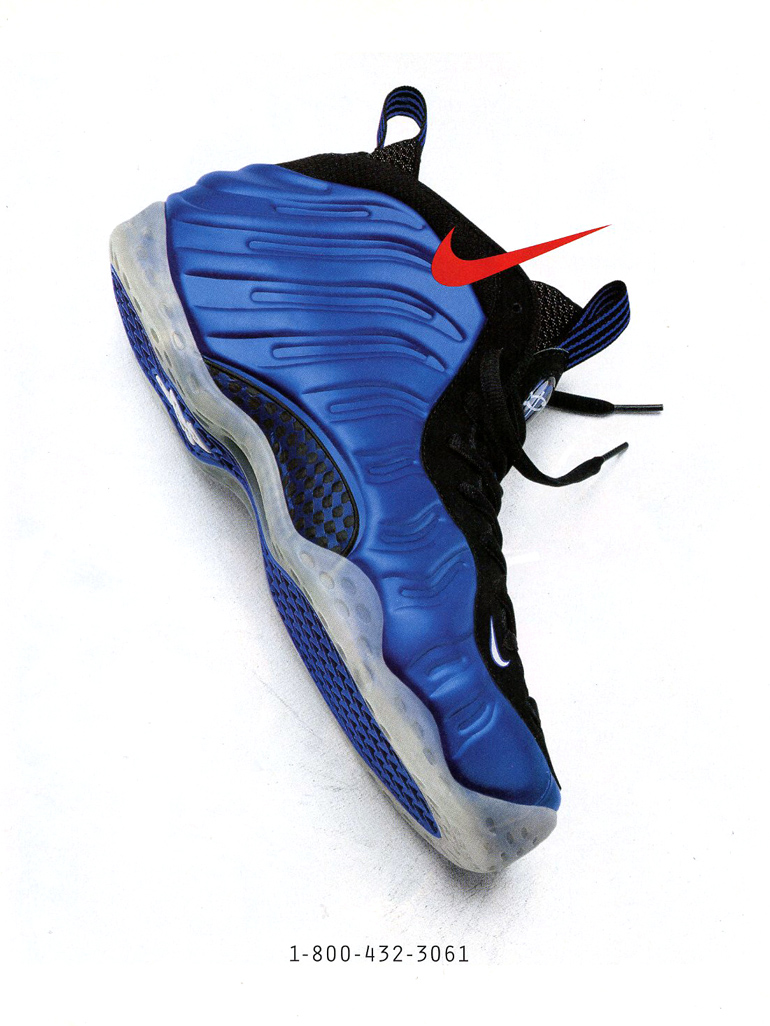 Foamposite One
Much like other landmark models by Nike like the Air Huarache and Air Max 95, the brand confidently knew they didn't even need to put much branding on the futuristic Air Foamposite One for people to know it was a Nike shoe. After its release in 1997, minimal branding on all Foamposite and many Nike Basketball models would continue for the rest of the 90's and early 2000's.