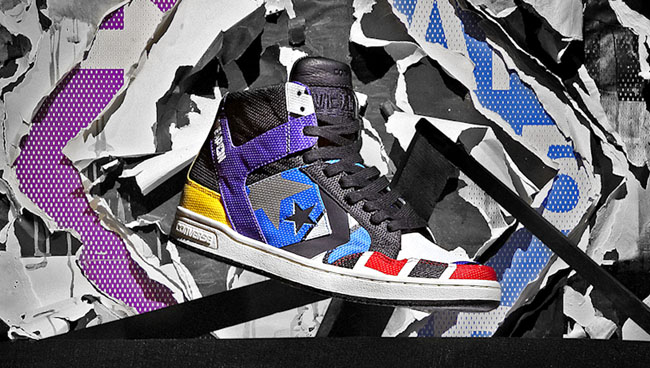 words // Zac Dubasik
Today, Converse announced the launch of their new CONS Weapon Collection, a five-shoe series which features a modern shape to the iconic silhouette. The collection features bold colors and and materials which were chosen to enhance the crafted feel of the shoes.
"We are excited to launch the Converse CONS Weapon sneaker collection to build momentum for a newly evolved Converse CONS Weapon inline collection later this summer," said Chris Law, Design Director Converse CONS. "This premium collection is a first look at the launch of a more refined and re-mastered Converse CONS Weapon, while preserving the sneaker's iconic elements."
This pack features three different designs, starting with the Patchwork Weapon. This version has been created with a variety of colors and contrasting graphics. Next up is the Ray Pack, which utilizes tonal heathered cotton uppers with bonded and contrasting Y-bars. The last version is the Reflective Mesh Pack, featuring - you guessed it - mesh uppers backed with a reflective material.
Check out the full collection below, and check back soon for more from CONS as the launch continues later this week.