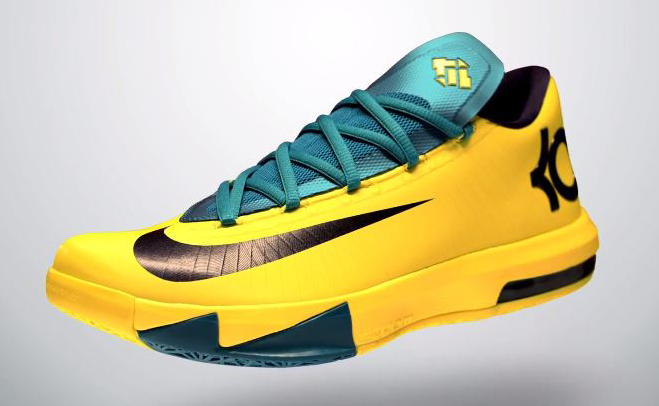 words // Luis Sanchez
Without a doubt, the Swoosh logo is one of the most recognizable logos of all time. The Swoosh has helped energize iconic Nike styles for decades, going as far back as 1972 when the Blazer and Bruin were first introduced to the world with oversized Swoosh logos bringing them to life.
But even for a company with such a powerful logo, some of Nike's most iconic and recognized basketball styles such the Air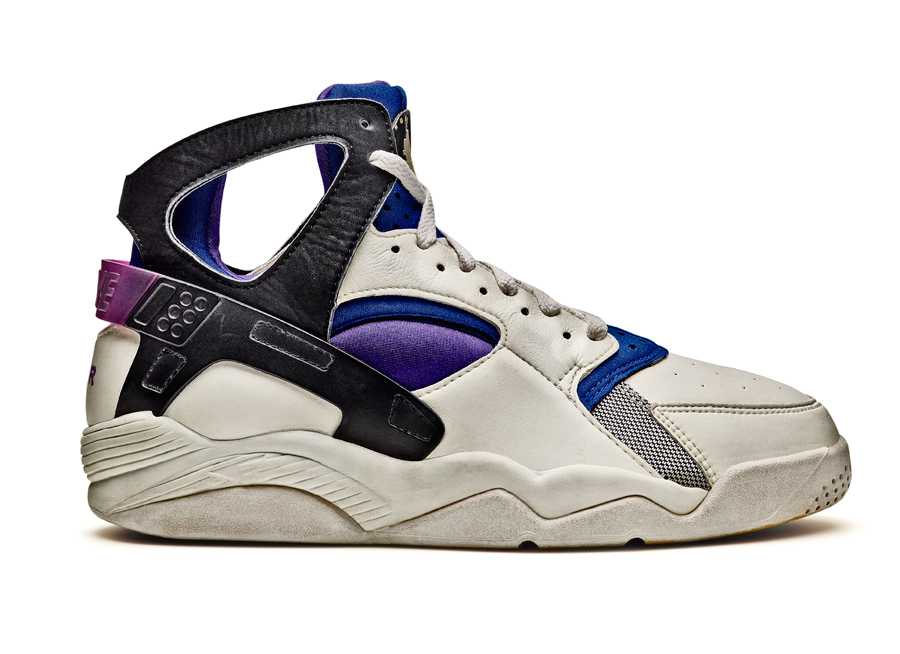 Foamposite One and the Air Flight Huarache, feature little to no branding. In recent years though, we've seen some of Nike's most premier basketball styles, from the Hyperdunk 2012 to the KD VI, covered in Swoosh logos you just cannot ignore.
Large Swoosh logos not only make it tough to overlook a shoe, they also help increase brand awareness, even if you don't find a shoe's design to be appealing. Possibly proving just how important brand awareness is to Nike, we once saw arguably their biggest endorser in LeBron James rock what was recognized as the 'Blackout' LeBron 8 with additional Swoosh logos contrasting in white.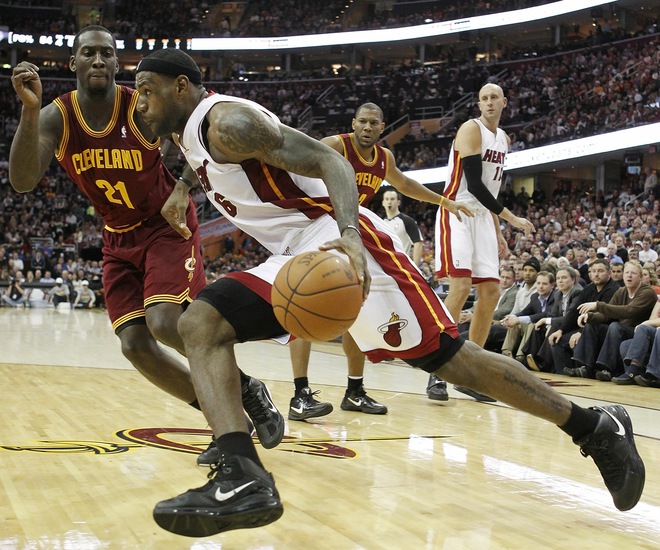 But are big logos all that much of a good thing?
Minimal branding on a shoe displays a brand's confidence in a design, letting the shoe's unique features do all the talking and gain the attention of consumers, whether it's on an NBA court or on the shelves of your local retailer. A wide range of Air Jordan models designed by the great Tinker Hatfield prove just that, all featuring premium materials and designs that make for excellent eye-catching color blocks. But even while the Jordan Brand has thrived on letting design and performance do all the talking, the recently unveiled Air Jordan XX9 dons what's most likely the largest Jumpman logo we've ever seen utilized. This comes just over a year after one of their most minimal designs ever in the shrouded-up Air Jordan XX8.
On the other hand, less logos and smaller logos also put more of the responsibility on athletes or endorsers to perform at a high level and connect with consumers to gain their brand loyalty. If a shoe has no logos or noticeable features, a player's on-court accomplishments become far more important in making sure a shoe is noticed. With oversized logos and multiple logos, guys like Kevin Durant could have the worst game of their careers, but that still won't keep you from noticing the large Swoosh logos on his feet and getting familiar with his signature shoes.
In the end though, creating a great design will always be most important, no matter if a shoe utilizes huge Swoosh logos or no logos at all. Huge logos will also be of benefit more times than not, and will help create brand awareness, even if a shoe features a sub-par design.