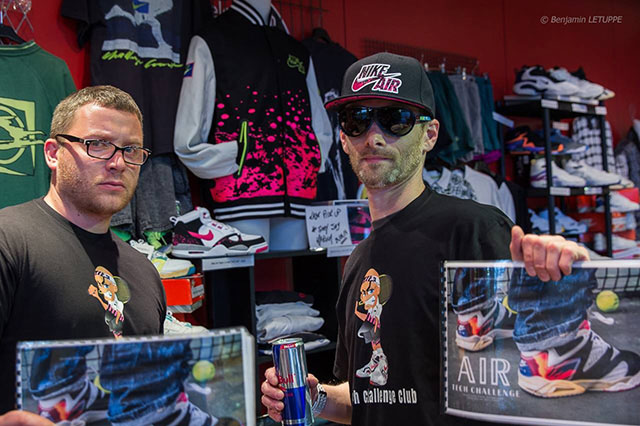 words // Brandon Richard
Just a little over a year ago, Andre Agassi made his return to the Nike family. Since then, we've seen several pairs of sneakers from his old Tech Challenge line resurface, along with other Nike Sportswear releases treated to Tech Challenge-inspired makeovers.
Nobody has been happier about this than French collector Angel Face, owner of the greatest Agassi sneaker collection in the world. No exaggeration. He recently launched the website thetechchallengeclub.com to display his seemingly endless stash of vintage tennis classics and displayed at the SNKRS Belgium event a few weeks back. Today, we have a look at the Tech Challenge Club exhibition courtesy of Angel Face, Benjamin Letuppe and Sneaker Freaker.
What is your favorite Agassi sneaker of all-time? Which overlooked pair would you like to see re-released?