words // Brandon Richard
Earlier, we saw John Wall's upcoming adidas signature model in a Frankenstein-like green-based colorway. Like that shoe, it's possible that this new colorway of the KB8 2 retro is linked to Halloween.
The first thing you'll notice is alternating red and green stripes on the upper, reminiscent of Elm Street villain Freddy Krueger's famous sweater. Other details include striped laces, a speckled midsole and glow-in-the-dark outsole. I wonder what FBCC thinks about this colorway.
If not Halloween, perhaps these are adidas' Christmas shoes for next season — the next phase of the 'Nightmare Before Christmas' theme? Time will tell.
What do you think of this new KB8 2 (likely renamed before it hits retail) colorway?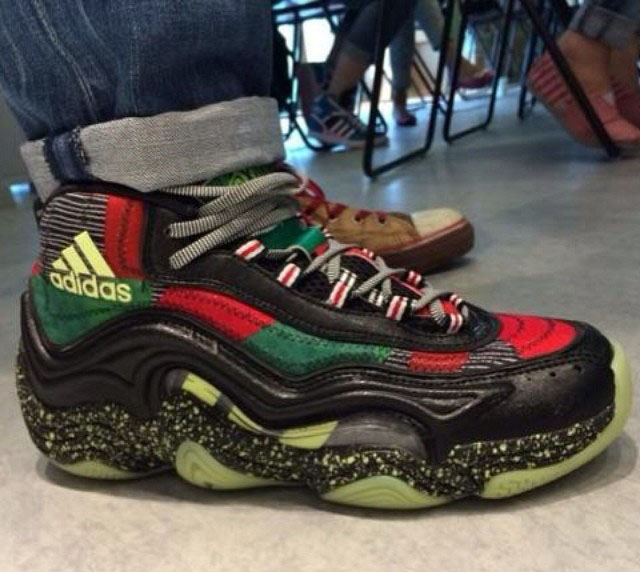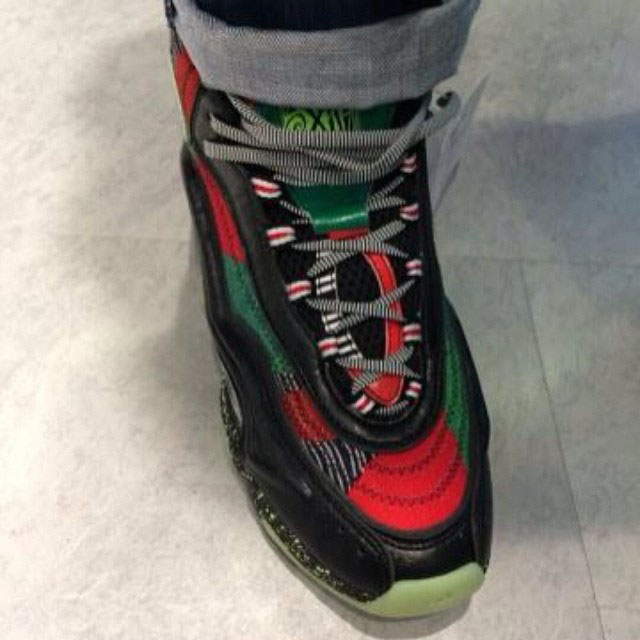 images via @fyk7